« Back to Events
This event has passed.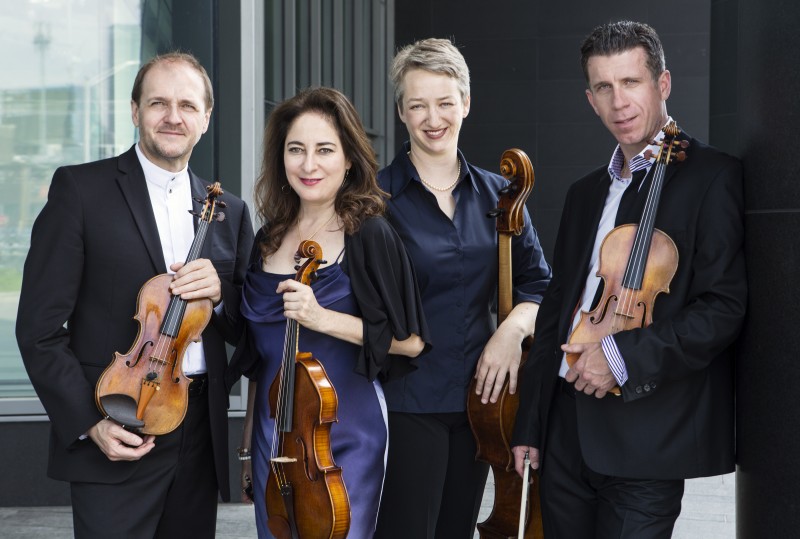 Presented by the Roxy Theatre and Georgian Bay Concert Choir
The Penderecki String Quartet, approaching the third decade of an extraordinary career, has become one of the most celebrated chamber ensembles of their generation. These four musicians from Poland, Canada, and the USA bring their varied yet collective experience to create performances that demonstrate their "remarkable range of technical excellence and emotional sweep" (Toronto, Globe and Mail). Their recent schedule has included concerts in New York (Weill Hall at Carnegie Hall), Amsterdam (Concertgebouw), Los Angeles (REDCAT at Disney Hall), St. Petersburg, Paris, Prague, Berlin, Rome, Belgrade, Zagreb, Atlanta, as well as appearances at international festivals in Poland, Lithuania, Italy, Venezuela, Brazil, and China. The PSQ champions music of our time, performing a wide range of repertoire from Haydn to Zappa as well as premiering over 100 new works to date. Described by Fanfare Magazine as "an ensemble of formidable power and keen musical sensitivity", the PSQ's diverse discography includes the chamber music of Brahms and Shostakovich (Eclectra and Marquis labels) and their recently released Bartok cycle. They enter their 20th year as Quartet-in-Residence at Wilfrid Laurier University in Waterloo, Ontario.
iCal Import
+ Google Calendar