« Back to Events
This event has passed.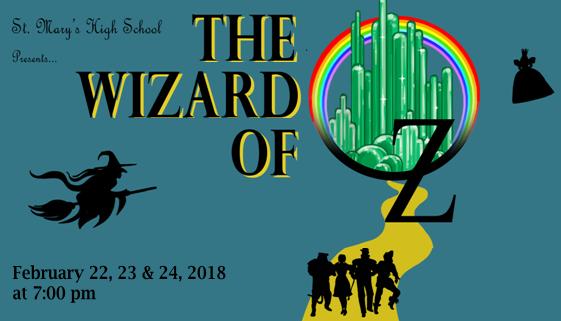 Presented by St. Mary's High School
Based on the original tale by L. Frank Baum, The Wizard of Oz tells the story of a Kansas girl named Dorothy and the adventure she has when a tornado whisks her house away to a magical land. Along the journey, she meets up with a Scarecrow, Tinman and Cowardly Lion, all trying to make it to the Emerald City in search of the all-knowing Wizard of Oz. Although similar to the well known motion picture, this original fairy tale will have you wondering if there really is a magical world beyond the rainbow.
iCal Import
+ Google Calendar