« Back to Events
This event has passed.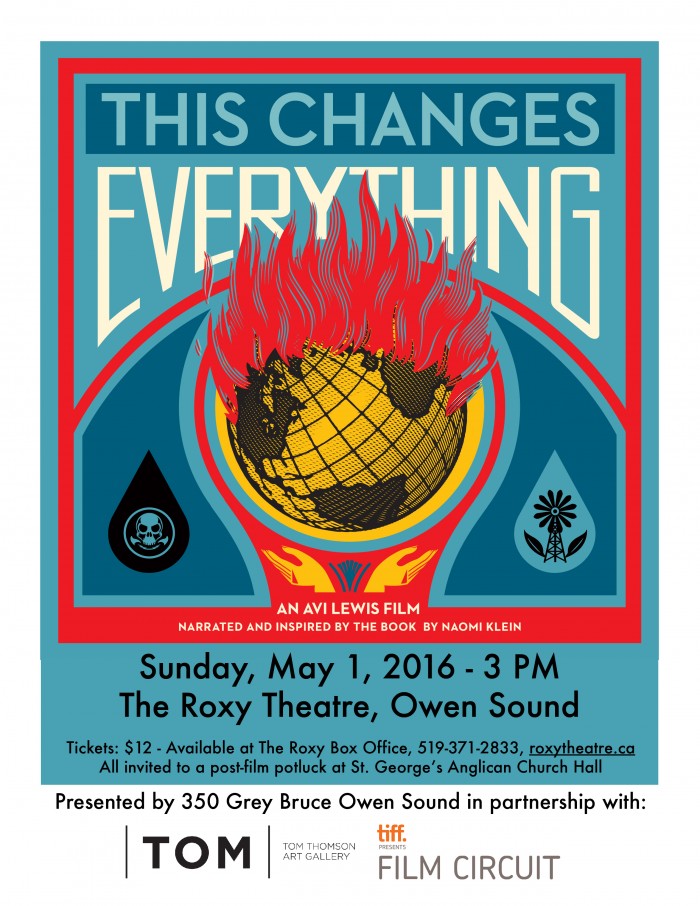 350 Grey Bruce Owen Sound in partnership with The Tom Thomson Art Gallery and Tiff are pleased to announce that they are sponsoring a showing of This Changes Everything at 3pm on Sunday, May 1st at the Roxy Theatre in Owen Sound.
"Directed by Avi Lewis and produced in conjunction with Naomi Klein's bestselling book of the same name, This Changes Everything, the film explores how our violent disregard for our planet has endangered both it and ourselves. Filmed on several continents over a period of three years, This Changes Everything argues that the greatest crisis we have ever faced also offers us the opportunity to address and correct the inhumane systems that have created it.
iCal Import
+ Google Calendar