« Back to Events
This event has passed.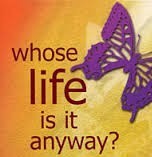 Written by Brian Clark
An uplifting, smart and funny tribute to life, Whose Life Is It Anyway? has enjoyed success on stages around the world and as a feature film. Written by Brian Clark, this play explores one of the most complex and controversial issues of our time. After suffering a life-altering injury, the main character speaks out and raises difficult questions about who makes the final decision on how to live and when to die.
iCal Import
+ Google Calendar