« Back to Events
This event has passed.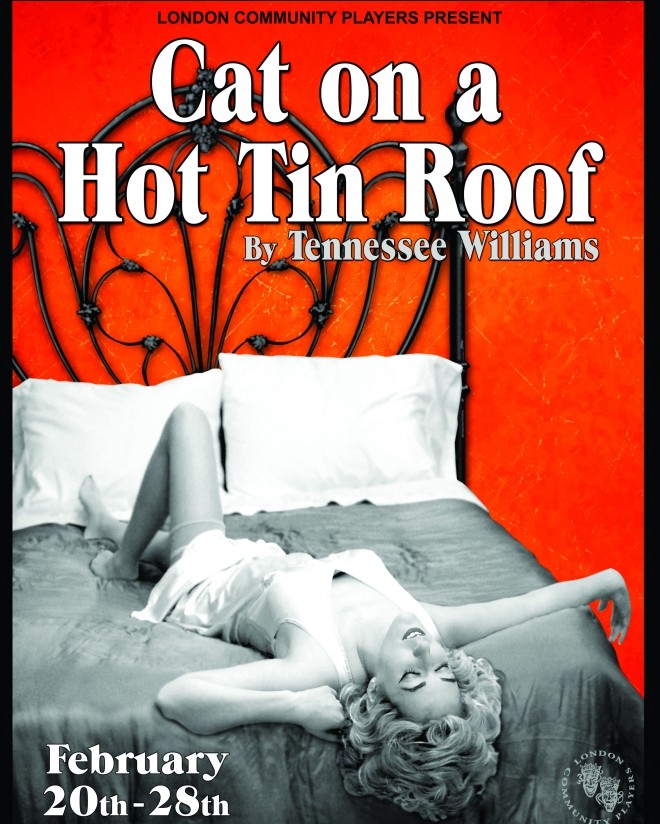 WODL Festival 2015
Cat on a Hot Tin Roof
by Tennessee Williams
London Community Players
Friday March 20, 2015
In the course of one sultry evening, a prominent Southern dynasty is pushed to the brink when tender memories are relived and life-altering secrets are revealed. It's Big Daddy's 65th birthday and his family has gathered to celebrate, while sparing him the news that he's dying of cancer. As one son, Brick, mysteriously retreats from his desirable, but sexually frustrated, wife Maggie, his money hungry brother- and sister-in-law plot to secure more than their share of the family fortune.
iCal Import
+ Google Calendar