« Back to Events
This event has passed.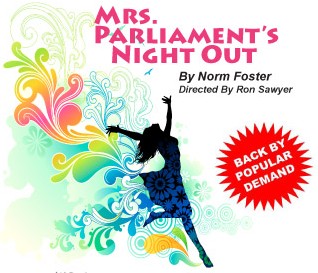 WODL Festival 2015
Mrs. Parliament's Night Out
by Norm Foster
Aylmer Community Theatre
Monday March 16, 2015
Mrs. Parliament finds herself at a crossroad when her husband of 32 years forgets their anniversary. A myriad of characters, played by six men and five women, form a supportive community that provides Mrs. P. with valuable and hilarious life lessons.
iCal Import
+ Google Calendar