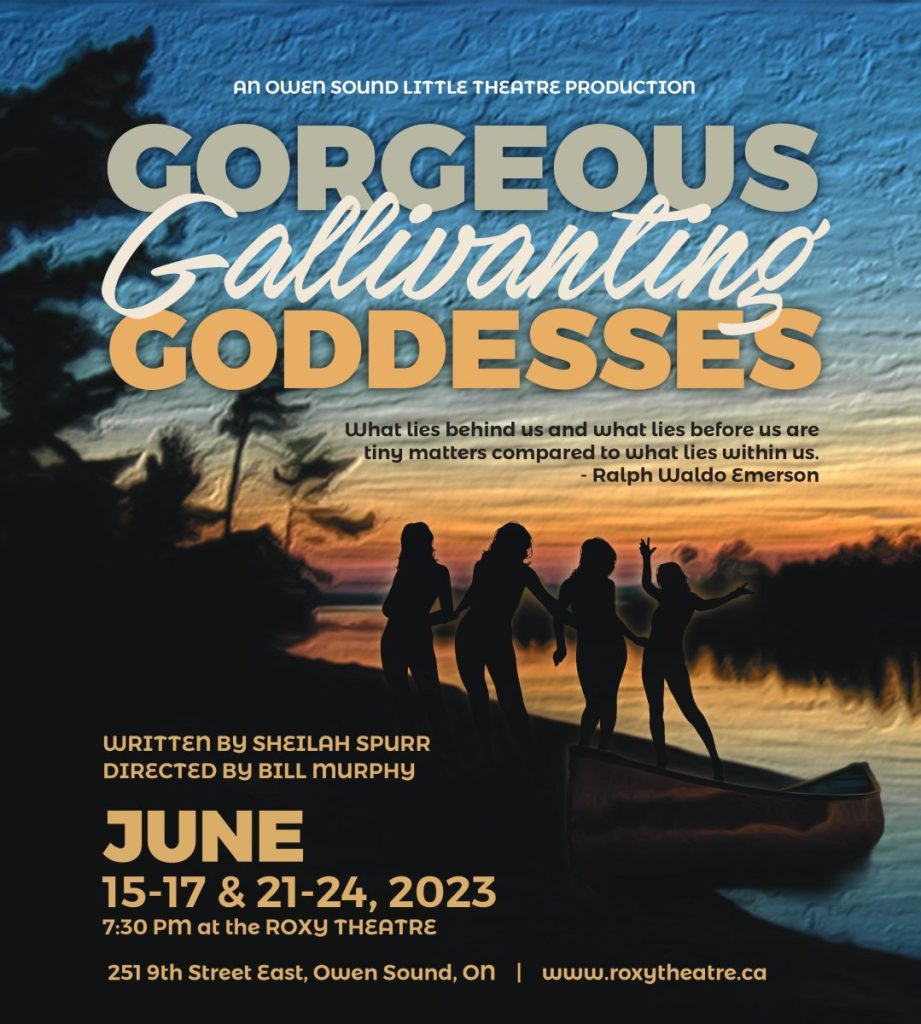 This witty comedy follows four close female friends who have gone on a wilderness canoe trip in northern Ontario. This three-act play takes place at the same wilderness campsite at three different decades. The canoe trip is an adjustment for the women as they are removed from modern amenities, comforts, and the distractions and crises that their regular lives bring to them. For each woman, this is a thought provoking journey into the self and their relationships with each other as they come face to face with their true selves.

Directed by Bill Murphy
Play by Sheilah Spurr
Dates: June 15-17 and 21-24 2023
Please note, for the comfort of our patrons, Friday June 23 is a masked patron performance.
CAST
ANNOUNCED IN MARCH!
CREW
ANNOUNCED IN MARCH!
Thank you to our Production Sponsors!