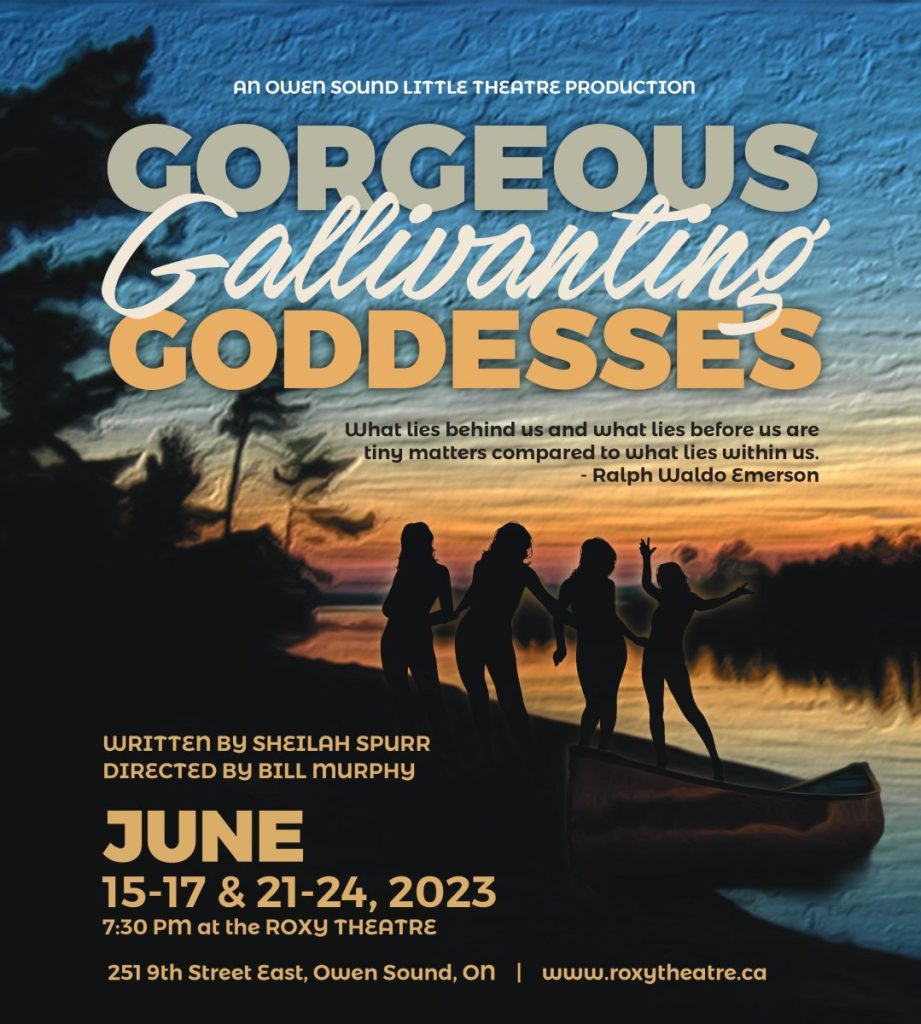 This witty comedy follows four close female friends who have gone on a wilderness canoe trip in northern Ontario. This three-act play takes place at the same wilderness campsite at three different decades. The canoe trip is an adjustment for the women as they are removed from modern amenities, comforts, and the distractions and crises that their regular lives bring to them. For each woman, this is a thought provoking journey into the self and their relationships with each other as they come face to face with their true selves.

Directed by Bill Murphy
Play by Sheilah Spurr
Dates: June 15-17 and 21-24 2023
Please note, for the comfort of our patrons, Friday June 23 is a masked patron performance.
CAST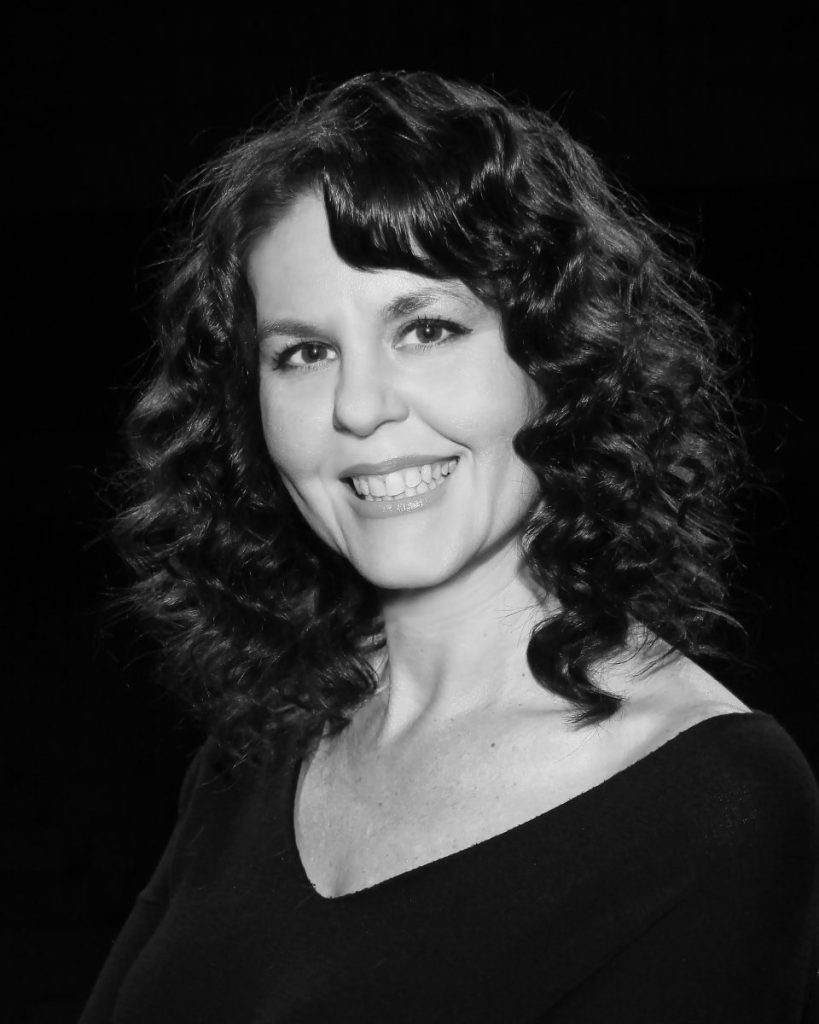 Carrie Cathrae-Keeling – Nina
Carrie is a lover of all things creative. She is currently working as an artist and a costume stylist for film. This is Carrie's 6th play as an actor with the OSLT. Lately she has been involved behind the scenes as well, helping with productions with the Roxy youth and star company programs. Carrie is so happy, after 4 years, to be back on the stage with a play that really hits home in all the right ways. An avid hiker she believes that nature truly is the best therapy.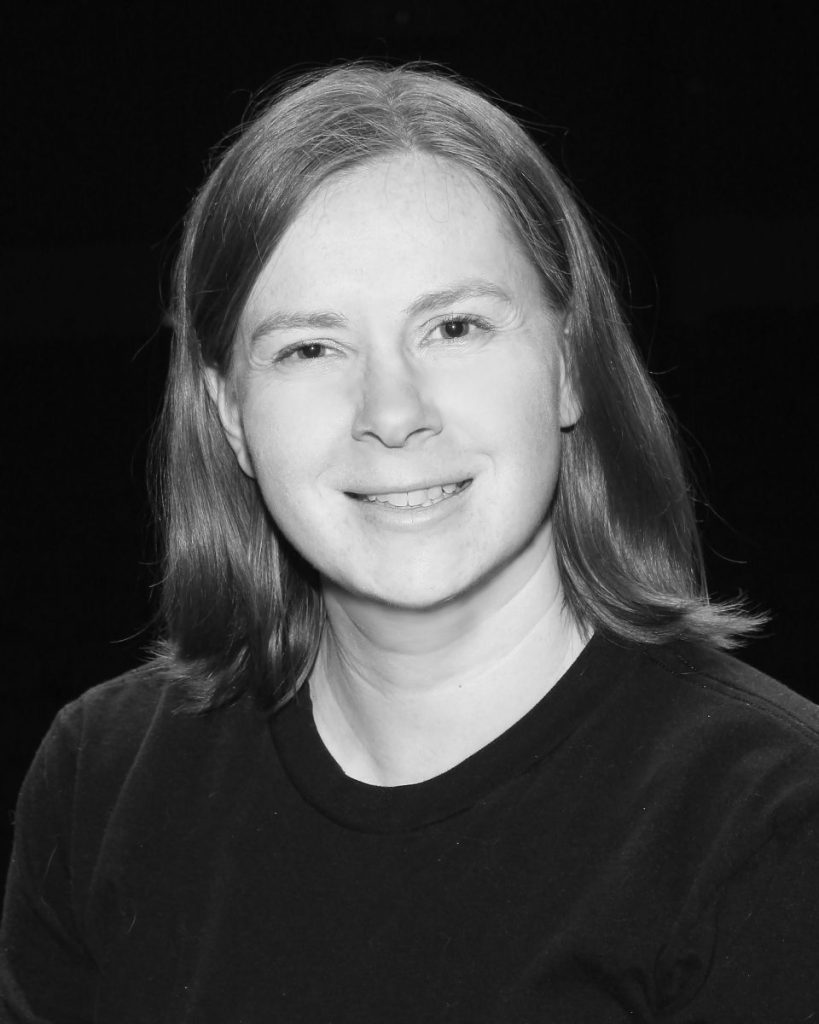 Chelsey Tam – Daphne
Chelsey has been a resident of Grey-Bruce since 2013. She started her theatre journey as a dancer in OSLT's production of White Christmas and went on to perform with County Towne Players, Chesley Community Players, Grey Wellington Theatre Guild and has come full circle back to OSLT. Working from home in Durham, Chelsey also enjoys playing hockey in the winter and hiking, biking, and camping with her husband and toddler in the summer. Personality wise she may be more of a Nina, but she is excited to see what Daphne can bring out in her!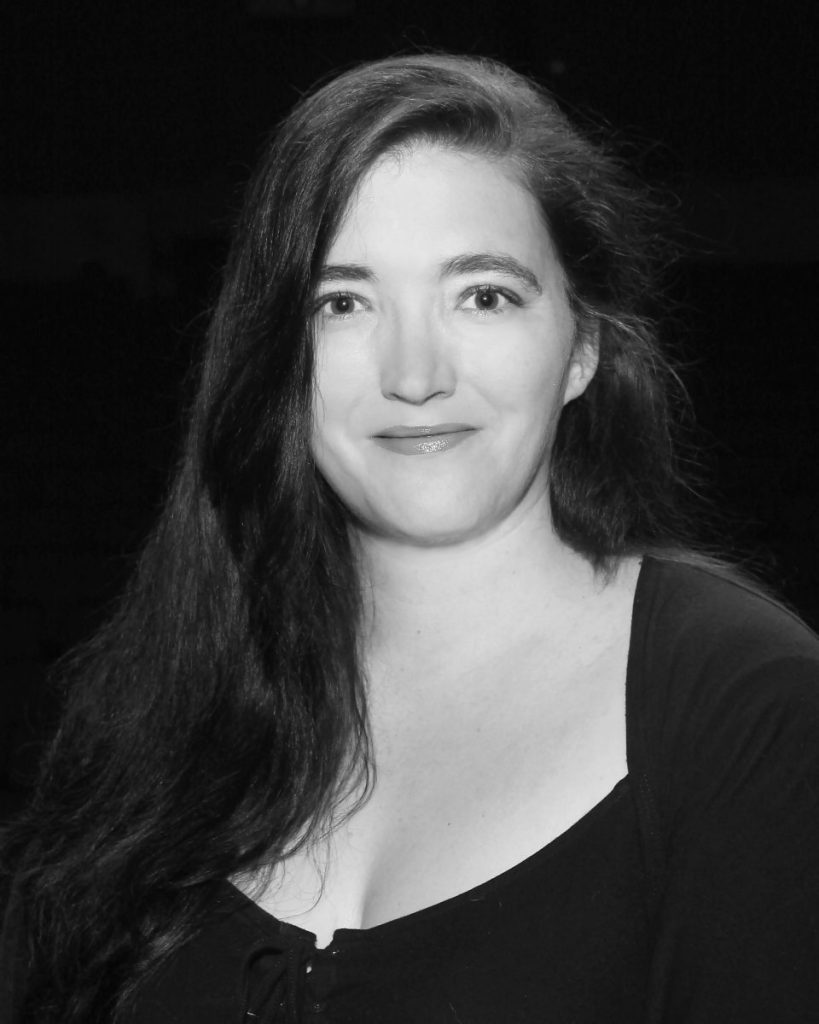 Stevie Lyons – Arty
Stevie last appeared on the Roxy stage fifteen years ago and is very excited to be returning for Gorgeous Gallivanting Goddesses! As a teenager she appeared as Beth March in Little Women (2007) and in Hamlet (2008) where she was lucky enough to share the stage with director Bill Murphy and playwright Sheilah Spurr. After leaving Owen Sound in 2009 to pursue postsecondary studies, Stevie achieved degrees in Theatre Arts, Digital Cinematography, Post Production, and her BA Honours Specialization in English with an emphasis on early modern drama. A passionate performance and cinema artist, she has worked on over fifty theatrical productions and almost a hundred film projects in the last ten years. During that time, she directed twenty stage plays, ten short films, and two feature films, Lavenders Blue (2019) and The Beauty of Blood and Shadow (2023). Stevie additionally served as Artistic Director for Paradox Repertory Company for ten years, on the board for Students on Stage for seven years, and as a programmer for both the Northern Images Film Festival and the Bay of Blood Film Festival. She is currently an instructor in Canadore College's Digital Cinematography program. Some previous favorite credits include Hamlet (2022), Cyrano de Bergerac (2019), Mercutio in Romeo and Juliet (2017), Helena in A Midsummer Night's Dream (2013), Cecily Cardew in The Importance of Being Earnest (2011), and Jean Brodie in The Prime of Miss Jean Brodie (2011).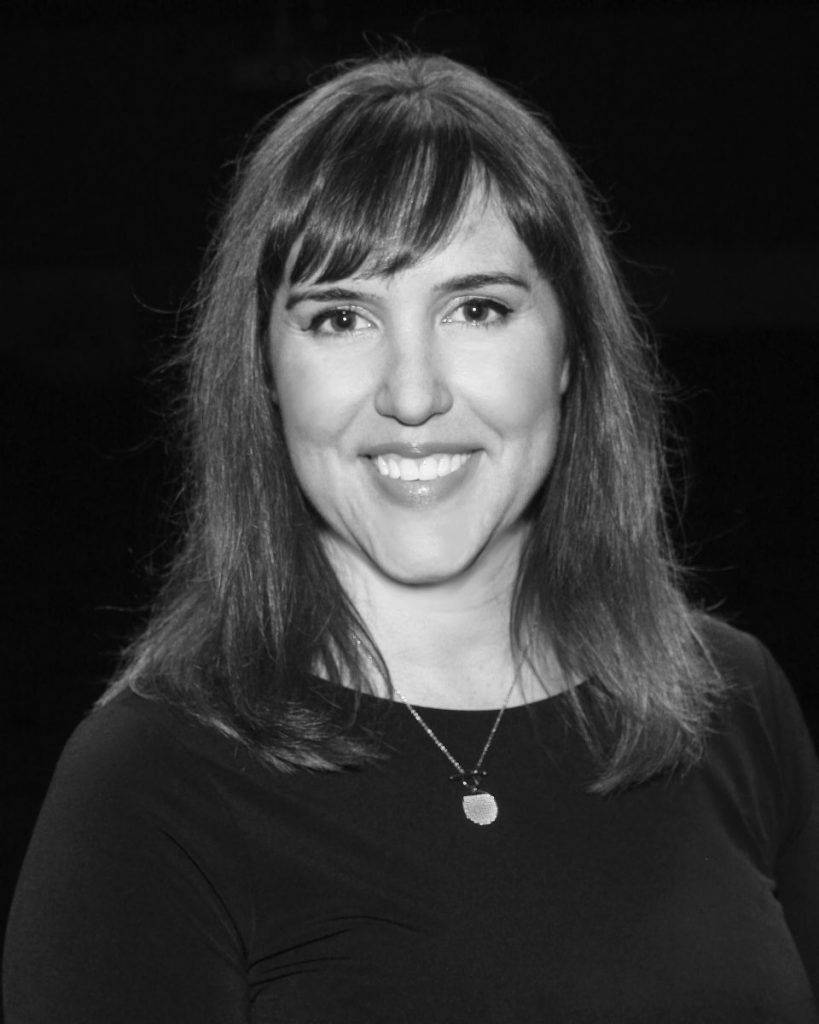 Karina McKerroll – Grace
Karina grew up twirling around a stage. She began dancing when she was three and fell in love with many forms of it. She competed and performed throughout Canada, as well as in the U.S., and Scotland. She began performing in musicals in mid-school, including The Kenney's, Gypsy, Joseph and the Amazing Technicolor Dreamcoat, and Fiddler on the Roof. She continued along her performing path by attending Randolph Academy for the Performing Arts, where she honed her dancing, singing, and acting. She performed in the theatre production of Unity (1918), and the musical The Apple Tree. After graduating, she began teaching different forms of dance to children and adults at a studio in the Toronto Beaches. She dabbled in some film work and continued to practice and hone her skills in the Toronto area. Her love for performance has only become stronger, and she is absolutely thrilled and beyond grateful for this playful, deep, and touching role.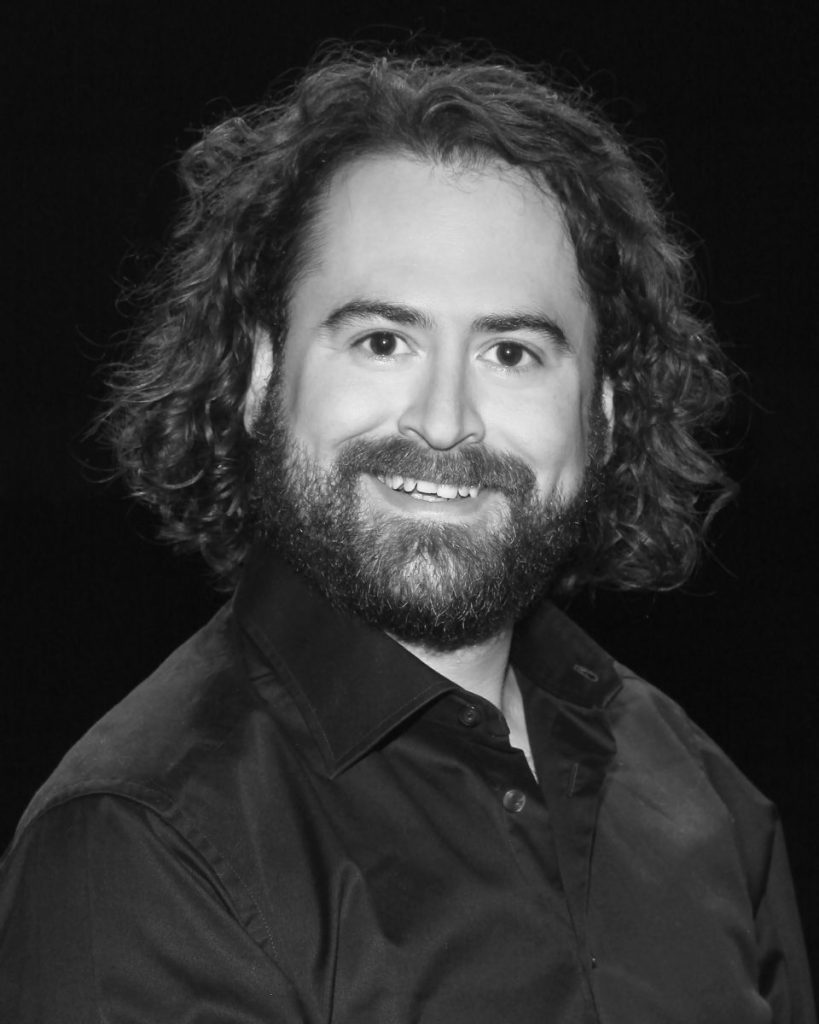 Hank Visscher – Jason
After many years hiatus from the theatre world, Hank is thrilled to be making his OSLT debut in this wonderful one man show! Hank's background includes travelling for eight years with a Toronto-based children's theatre company, "Suitcase Theatre," where he was the Captain of the Friend Ship, among other roles. He completed three years at the prestigious Sheridan College and performed in many musicals and plays in Toronto. Currently residing in Collingwood; he formerly managed the Heartwood Hall in Owen Sound, and has been the Festival Coordinator for the Canadian Film Fest for the last 10 years. Thank you OSLT for this wonderful opportunity to get back on stage, I have missed the bright lights and glamour!
CREW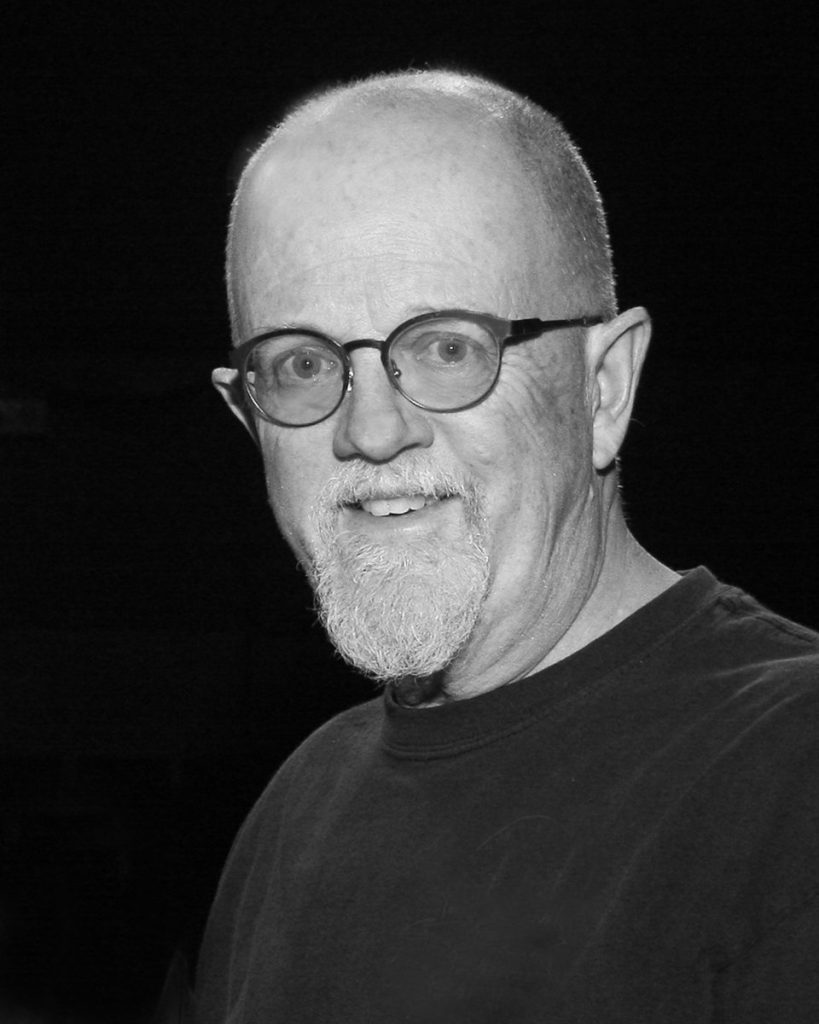 Bill Murphy – Director
Bill has been an OSLT member since 1975, and has worn many hats with the organization. Bill was most recently seen on stage in You, Me, And A Bit of Driftwood, but also in Spamalot, and Whose Life Is It Anyway. Bill's last production as director was Norm Foster's The Long Weekend. Bill is thrilled to be working on Sheilah's inaugural play, and to be surrounded  by such a wonderful team of talented OSLT veterans and newcomers.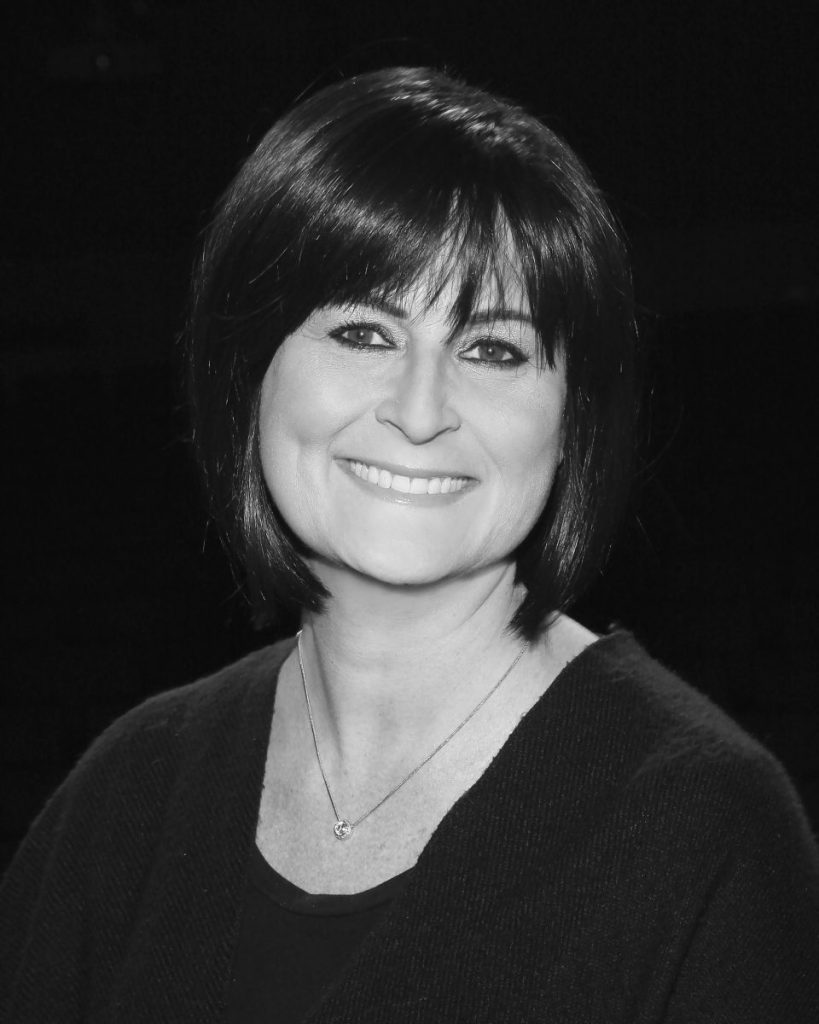 Kathleen Murphy – Producer
Kathleen is thrilled to be producing OSLT's final production of the season, Gorgeous Gallivanting Goddesses, and working with such a stellar team! It's been a busy season for Kathleen as she appeared on stage as "Hope" in You, Me, and a Bit of Driftwood (February 2023), and was producer mentor for The Game's Afoot (April 2023). She also sits on the OSLT Board of Directors. Next season brings another exciting opportunity as she will producing The Ladies' Foursome (February 2024). Kathleen would like to thank Sheilah for bringing Gorgeous Gallivanting Goddesses to the OSLT and trusting us with her witty and heart-warming story. She would also like to thank Bill and Lisa for all their collaboration and leadership along the way, and to the rest of the GGG gang for being so dedicated and enthusiastic! She hopes you all enjoy the show as much as this team has enjoyed bringing it to life!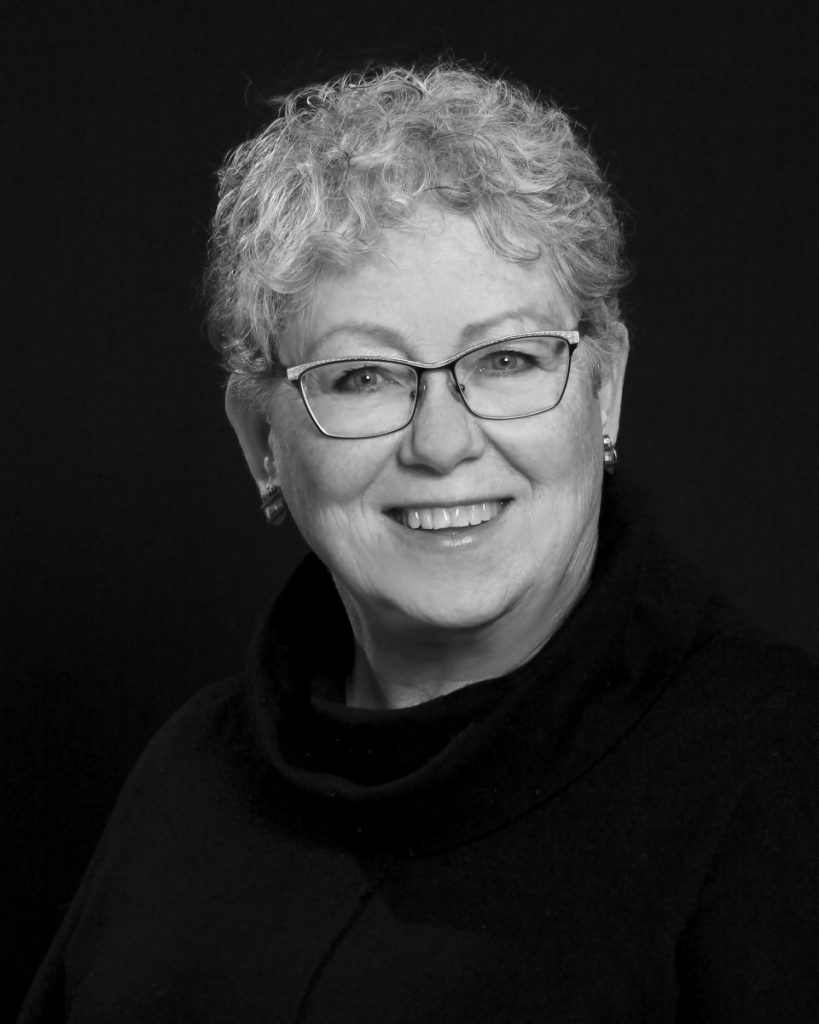 Lisa Miller – Stage Manager
Lisa has been an OSLT member for 16 years, and has had the opportunity to work with many productions in different capacities including props,  lights, sound, Assistant Stage Manager, and Stage Manager . On stage, she has played minor roles in The King and I, Outer Space, and The Devil's Disciple. Being Stage Manager for Gorgeous Gallivanting Goddesses has been a wonderful experience from every perspective! Bill Murphy has once again worked his directorial magic, and watching the blooming of a funny, touching story was amazing as always. Our small but mighty cast of actors became the story. It is said that it takes a village to raise a child. Our village contributed so many things! Constant support and encouragement from stage managers (and the Playwright); complex props; a sophisticated set; great music, sound and lighting; costumes and makeup for the ages. The list of contributions is endless, and kept coherent by our producer! The talented people on, off, and backstage, combined to create a memorable experience that we all will cherish, and look back on with pride. It has been my pleasure to be a part of it. Enjoy the play.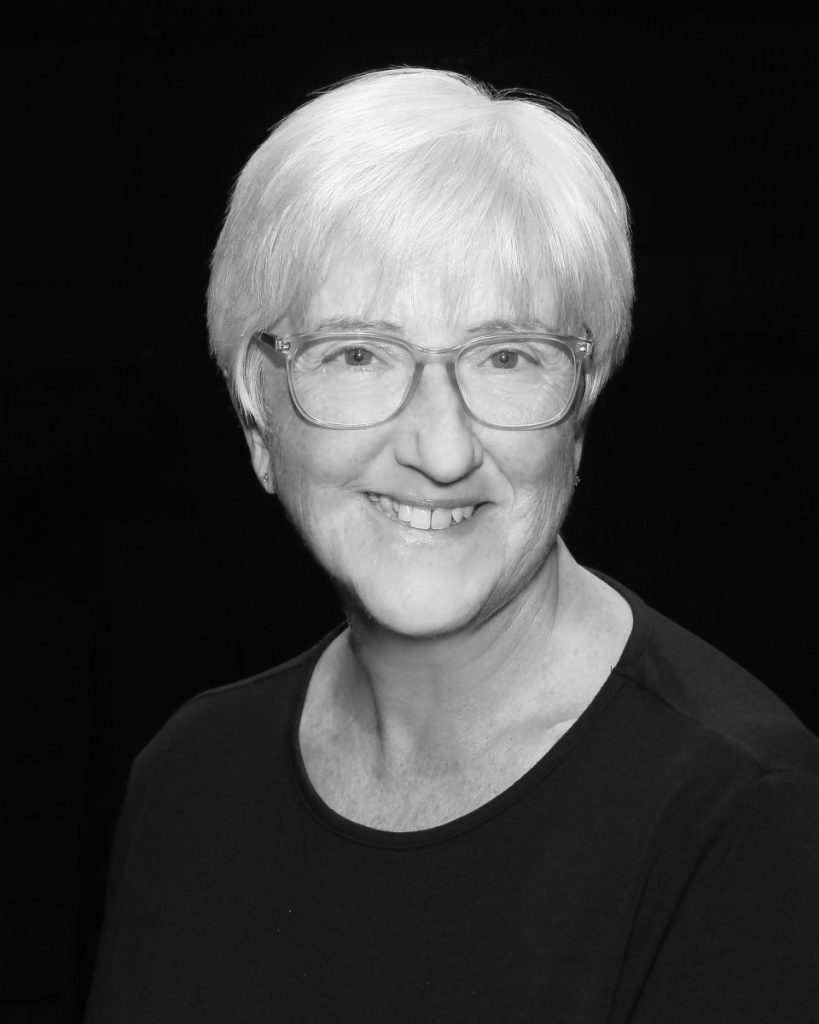 Anne Thompson – Assistant Stage Manager/Stage Manager In Training
Anne became a member of OSLT in 2016 but had been attending performances for many years prior to moving to Owen Sound.  She has volunteered as an usher, bartender, assistant stage manager (Red Plaid Shirt), and wardrobe team member (Beauty and the Beast, The Game's Afoot). She served as Secretary on the OSLT Board of Directors (2021-2022), and on the Playreading Committee. Anne would encourage everyone to try their hand at the many volunteer opportunities that OSLT membership offers. She is thrilled to be learning the fine art of stage management – many thanks to Lisa Miller who has been so generous with her time and knowledge.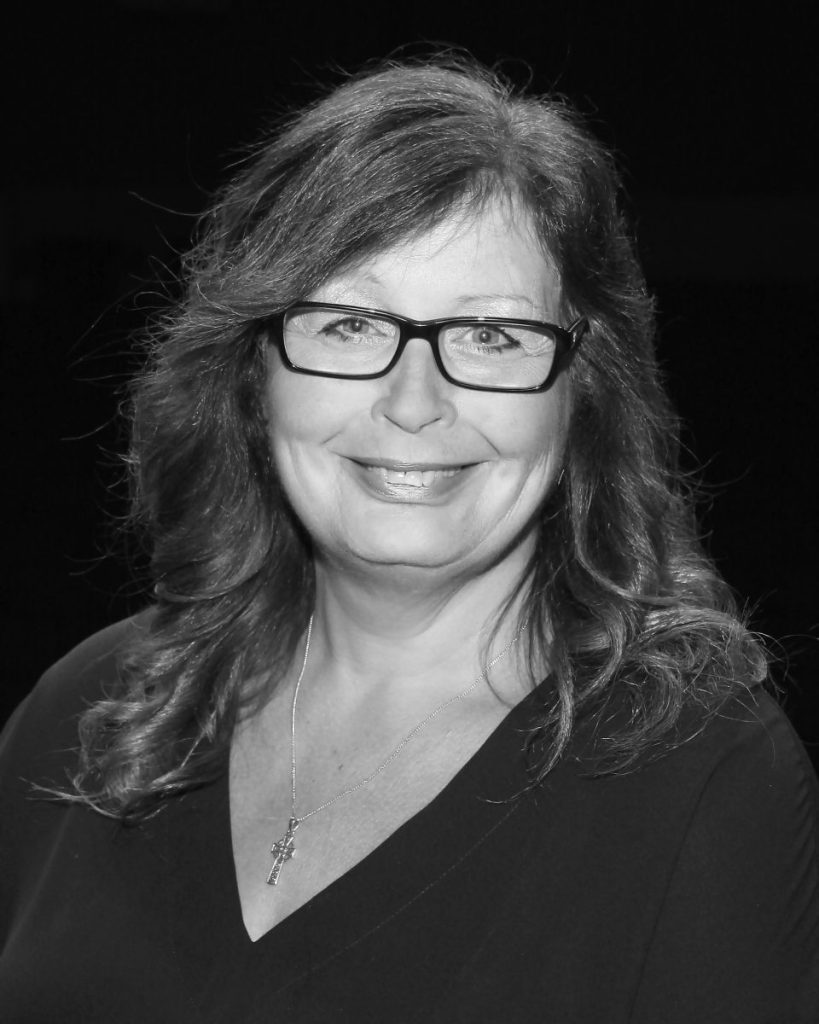 Fiona Smith – Assistant Stage Manager
Fiona loves performing in OSLT shows,but is delighted this time to be backstage cuing such an amazing cast and crew. She feels privileged to be working with such a stellar stage management team under the direction of Lisa. She hopes everyone enjoys the show!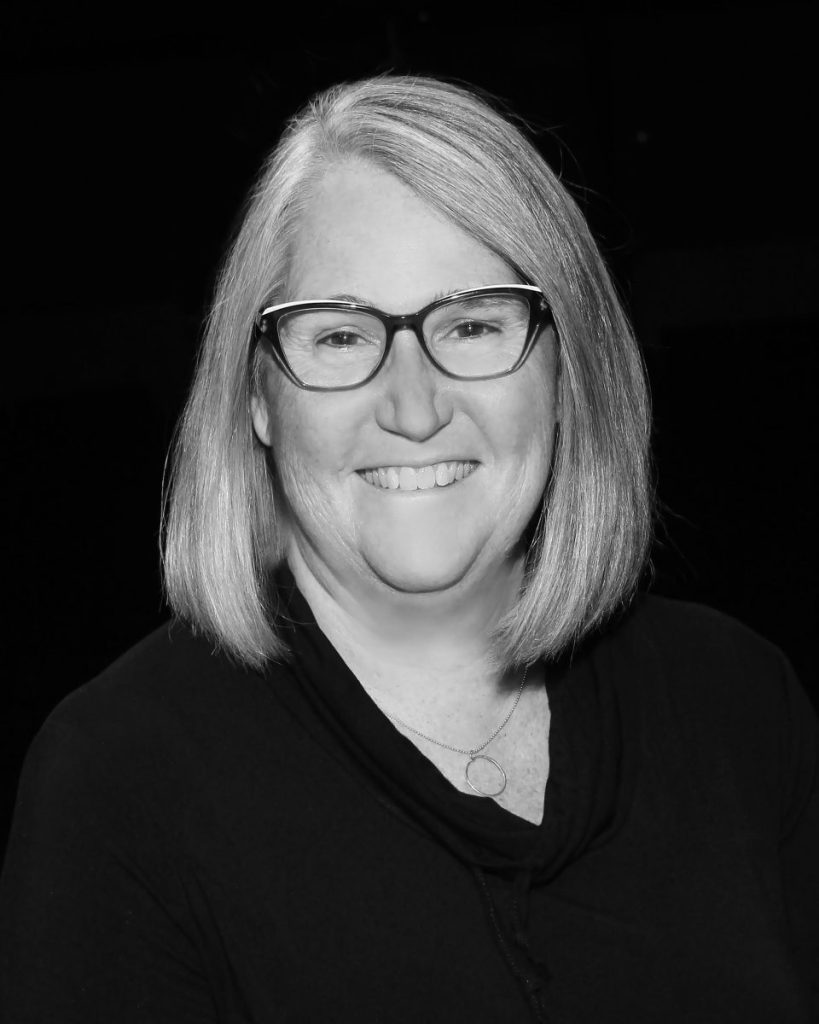 Sandy Lemaitre – Assistant Stage Manager
One of the great joys in theatre is being involved in an ensemble production. There is nothing like the feeling of cast and crew working together to create a great show. Sandra feels blessed to be a part of yet another wonderful theatre family, so soon after her involvement as Stage Manager in the WODL award winning, season opening show Beauty and the Beast. Musical or Drama, onstage or off, she loves spending time at the Roxy.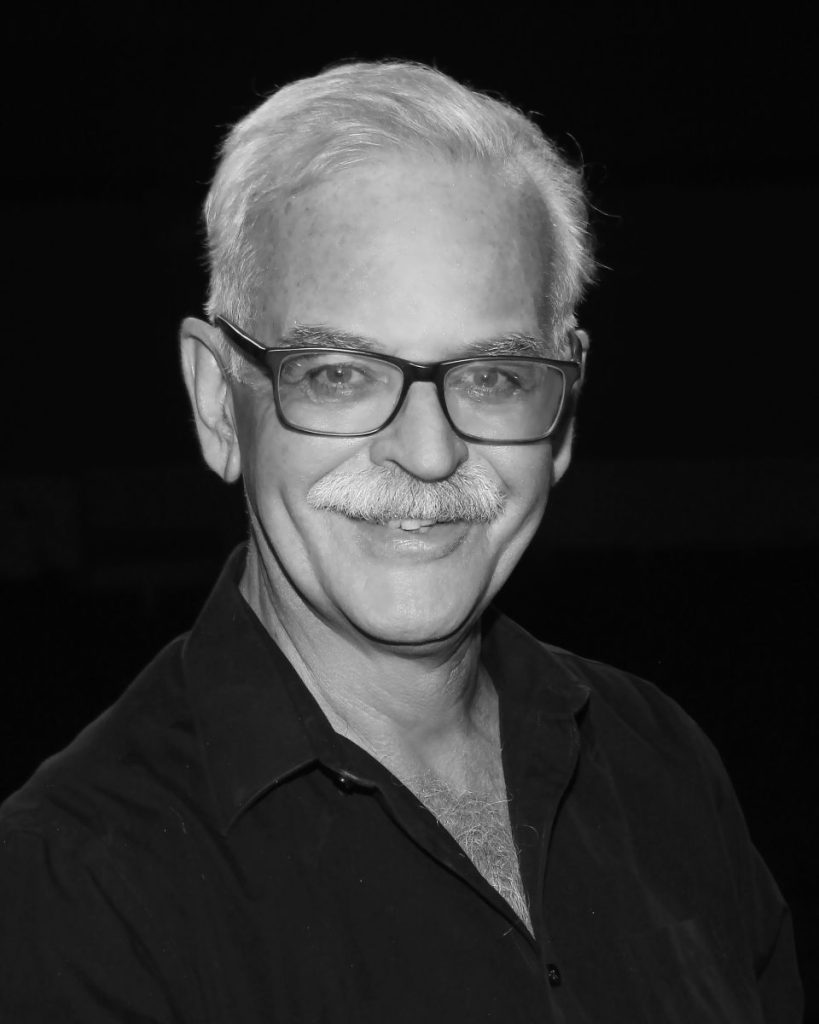 Paul Nicholson – Set Design & Build Lead
Paul worked on his first show in Sault Ste. Marie in the late 1970s. Since then, he has designed, built and/or crewed for over 45 productions at various Ontario community theatres. Design and lead builder credits for OSLT include The Miracle Worker, Spamalot, Ghost Island Light, Noises Off, The Long Weekend, Sister Act, West Moon and Beauty and the Beast. He is happy to be building once again with OSLT stalwarts Peter Leonard, Michael Jeavons, Jack Goad, and Paul Welch.
Set Build Team
Pictured left to right: Peter Leonard, Jack Goad, Paul Nicholson (Lead), Mike Tettenborn, Paul Welch
Not Pictured: Dan Herrick, Jamie Smith, Michael Jeavons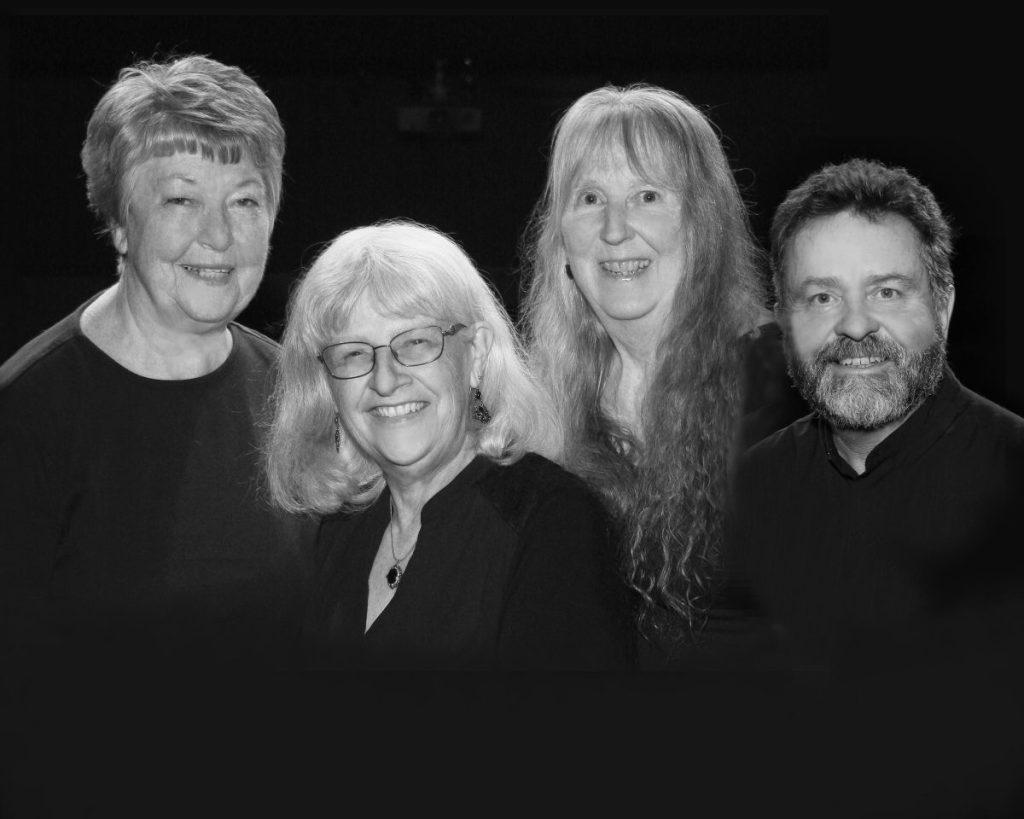 Set Painting & Decor Team
Pictured left to right: Joanne Dowdall, Terry Burns (Lead), Lynn Sparkhall, Paul Welch
Terry has been involved in professional and community theatre for 40 years, where she has worked primarily as a stage-manager, scenic painter and actor/singer/dancer. Her affiliation with OSLT began with her role as Owen Sound Poet Laureate (2013-2015), and since then she has been involved in several productions as a scenic painter and performer. She has enjoyed being part of a painting team with Joanne Dowdall and Lynn Sparkhall, with an assist from the multi-talented Paul Welch.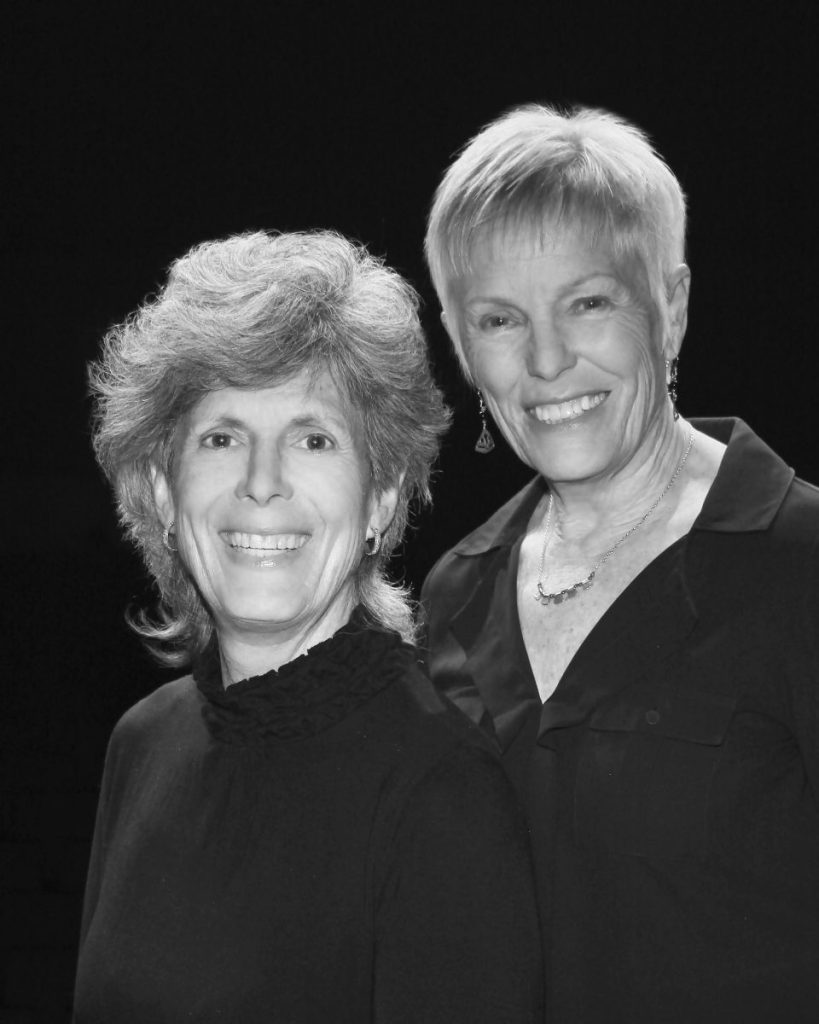 Wardrobe Team
Pictured left to right: Heather Drummond, Joan Spence (Lead)
Joan enjoys the process of seeing an actor become their character and helping achieve that in clothing and accessories. And working with fun people! We welcome Heather Drummond to the team for her first play with OSLT to assist with her dear friend Sheilah's play. Plus she's one of the actual "Goddesses." She is finding it eye opening to see the amount of work and dedication from all team members that it takes to get a play ready for the stage. Welcome aboard, Heather!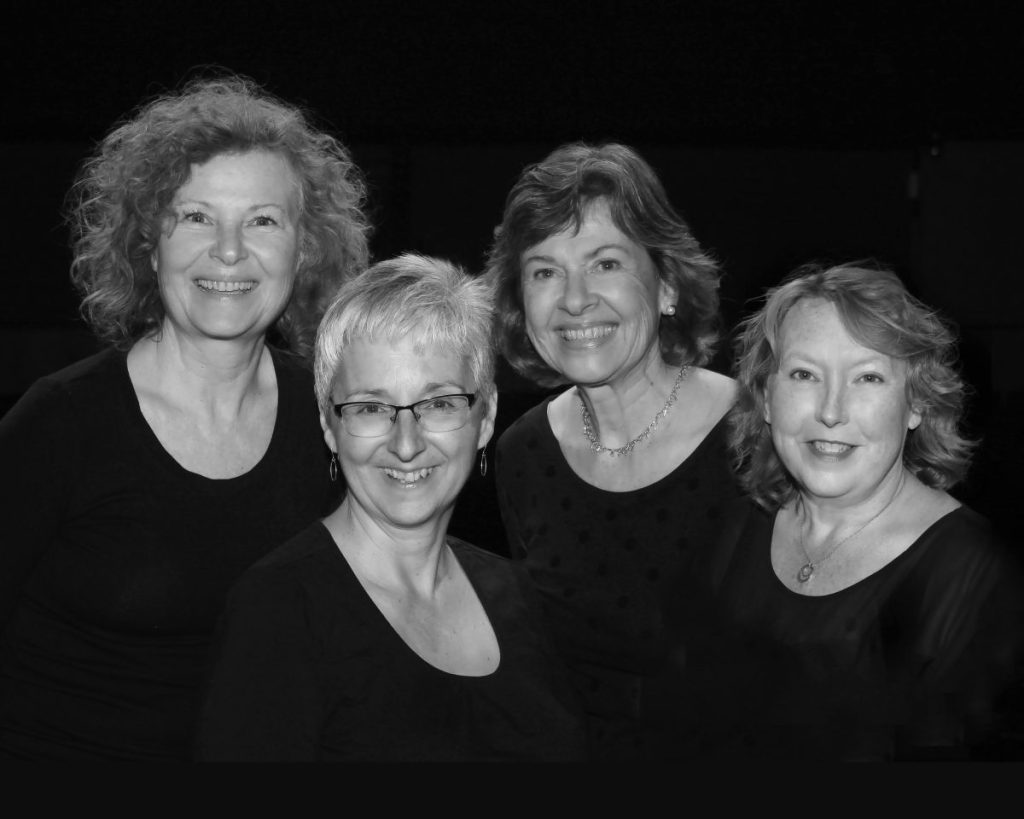 Properties Team
Pictured left to right: Sheilah Spurr, Martha Tettenborn (Lead), Shirley Holmes, Jodi Armstrong
Martha is a newcomer to props but has been part of the wardrobe team for Spamalot, Sister Act, and Beauty and the Beast. She loves the "backstage ballet" that is unseen by the audience but allows the actors to excel at performance. Luckily, this newbie is ably assisted by theatre (and props) veterans Shirley Holmes, Jodi Armstrong, and Sheilah Spurr. We have all been on-stage, backstage, front-of-house, and board volunteers for years, so our passion for the OSLT and creating wonderful theatre is evident and is on display in this production. Sheilah and Shirley are real-life Goddesses, having the camping experiences of the play in their own personal memories. This team has dubbed themselves the "Prop Goddesses" and have all become expert "packers of backpacks" and tent builders during this show.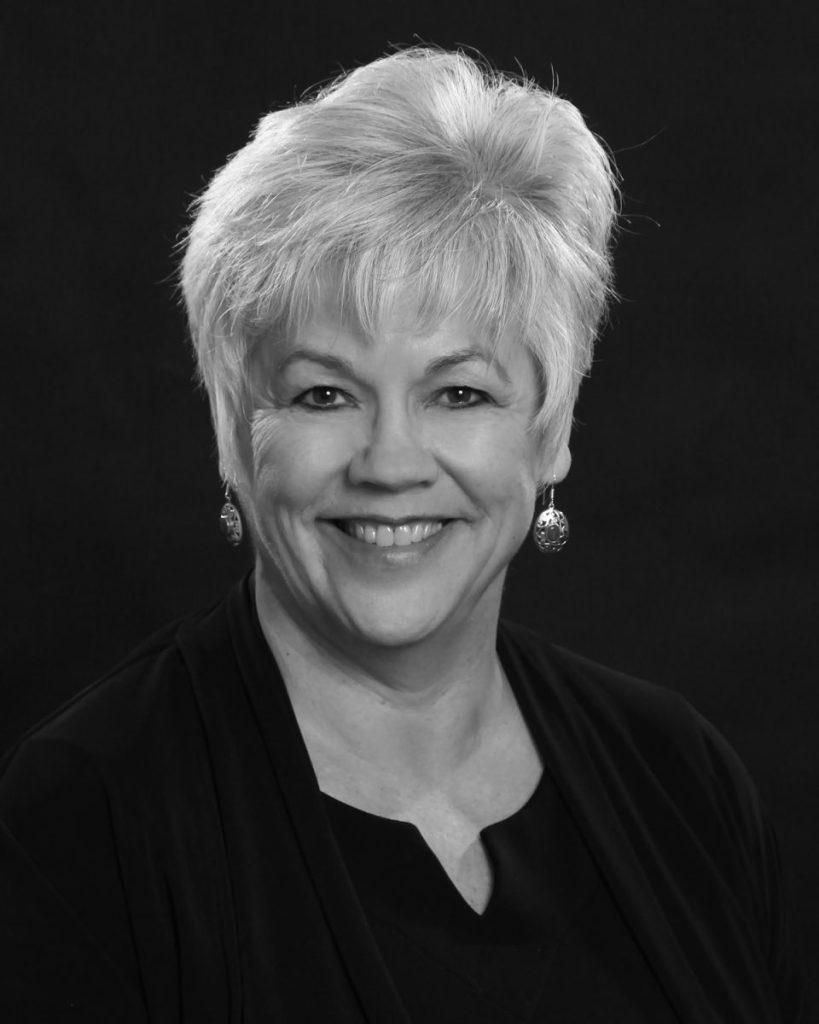 Yvonne Korince – Lighting Design
Lighting Team Not Pictured: Bill Murphy, Kathleen Cassidy, Carol Reid, John Flynn, Mark Vigneux, Thomas Paloheimo, Jack Goad
After decades of work on the stage and behind the scenes, Yvonne has accepted the challenging and enjoyable experience of lighting a show with great enthusiasm.  Past lighting design/operating experiences include White Christmas, Christmas Carol, Miracle Worker, and Spamalot. Yvonne gives her heartfelt thanks to Bill Murphy for sharing his creative design ideas and mentorship, to Kathleen Cassidy and Gary Byers for sharing their never-ending expertise and support, and to the entire lighting team for their arduous and efficient work on hanging and focusing lights.  It's a treat to be a member of the Gorgeous Gallivanting Goddesses team!!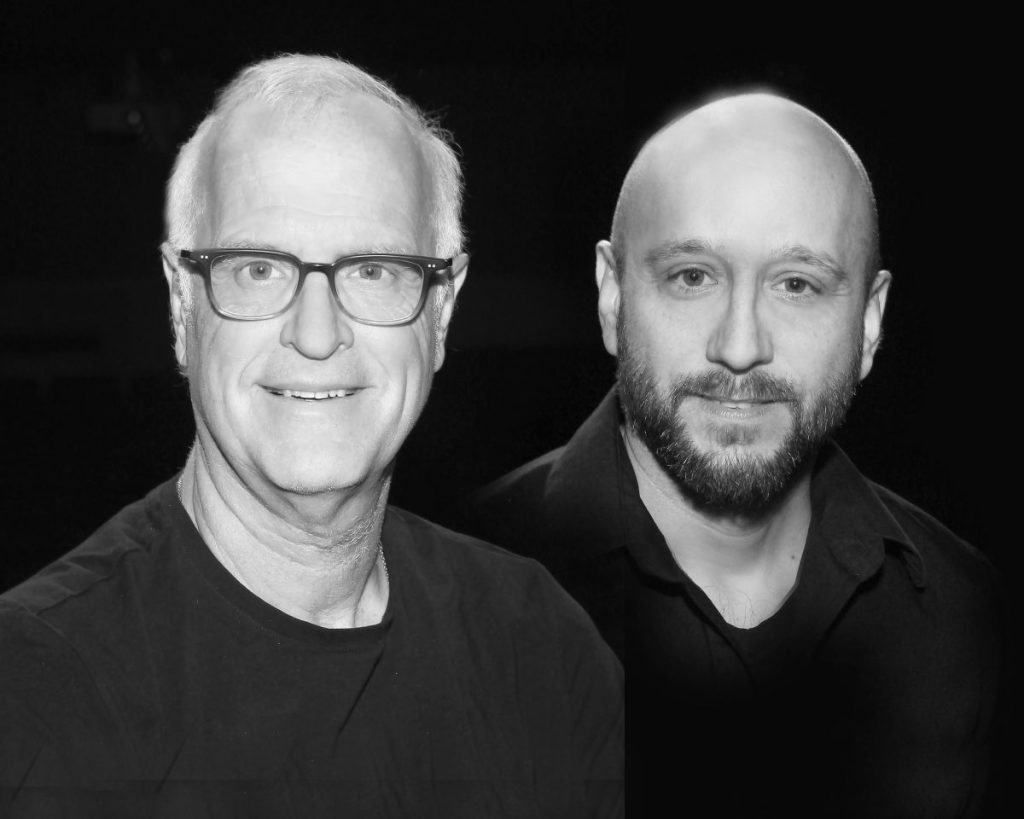 Sound Team
Pictured left to right: Mike Tettenborn (Lead), Christopher McGruer
Mike is thrilled to be the sound lead for OSLT's inaugural performance of Gorgeous Gallivanting Goddesses. Many Thanks to Chris McGruer for being part of the sound team. Mike and Chris have both been on stage and have worked behind the scenes in many capacities. Chris directed Having Hope at Home (2017) and has been on stage in OSLT's productions of Devil's Disciple, Calendar Girls, Anything Goes, and most recently The Curious Incident of the Dog in the Nighttime. Mike has been on stage in The Lost Tire Gang, The Miracle Worker, White Christmas, and To Kill a Mockingbird, and more recently in Beauty and the Beast, Sister Act, and as Wicker in Shorthanded.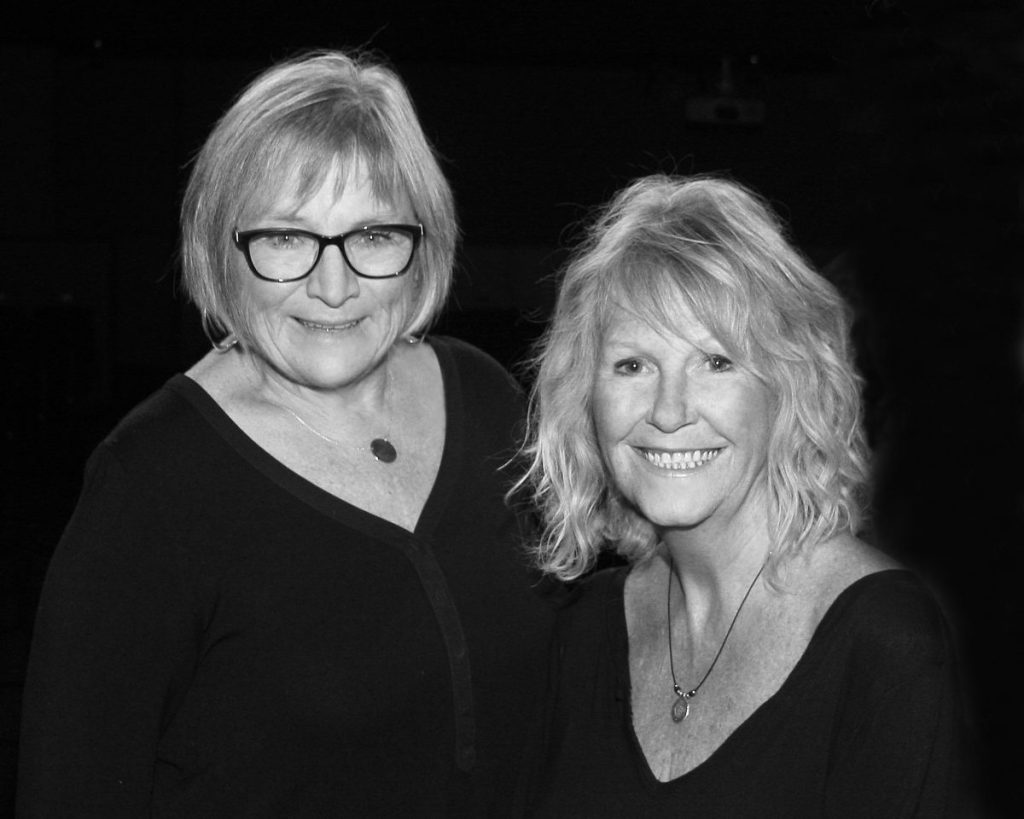 Hair Team
Pictured left to right: Valerie Prettie, Kasey Williams (Lead)
Kasey has been working her magic with hair and wigs for several years. She has designed creations for numerous OSLT productions, most recently Sister Act, West Moon, Matilda, and Beauty and the Beast. She would like to thank her teammate Val for her hard work and dedication to this production.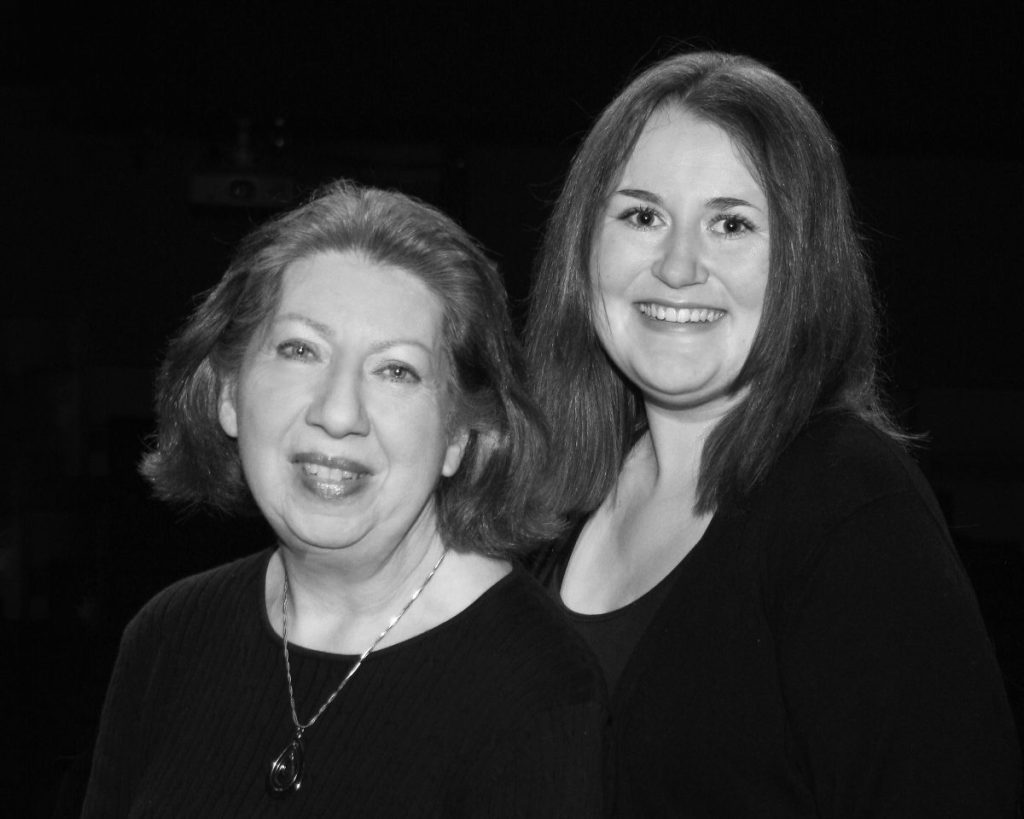 Make-up Team
Pictured left to right: Wendy Smart (Lead), Ashlyn Kuhl
Not Pictured: Susan Snell
Most of the time, Wendy helps actors to look beautiful or handsome. Although she is a gentle soul, and not particularly bloodthirsty, she has been known to inflict cuts, scrapes, bruises, black eyes and has even knocked out teeth and slit a throat. Oh, what fun! She has also created animal faces, fantasy characters and even turned an actor into a likeness of his own great uncle. Wendy would like to thank Ashlyn and Susan for being such dedicated and hardworking teammates! She couldn't have pulled off the incredible transformations required for this show without their help and expertise!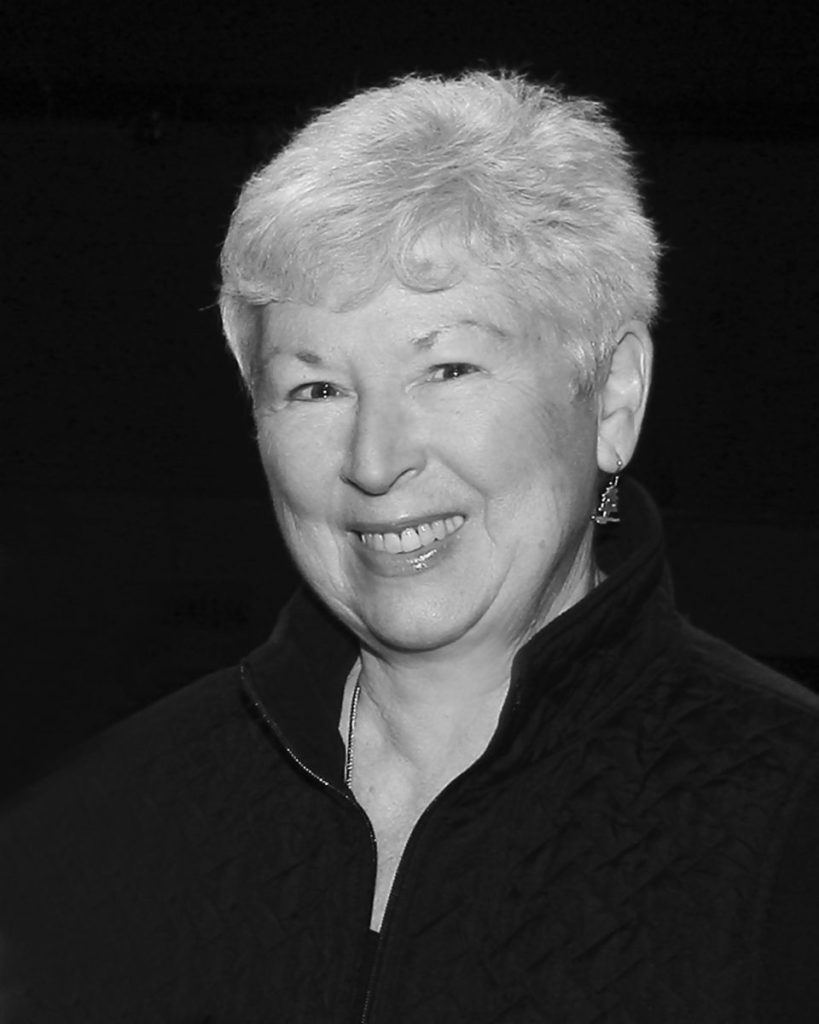 Jean Murphy – Prompter
Jean has been a key fixture backstage as prompter extraordinaire for a number of OSLT productions. She is not afraid of the dark and has yet to fall asleep on the job! The Gorgeous Gallivanting Goddesses company is thrilled to have her as part of the team!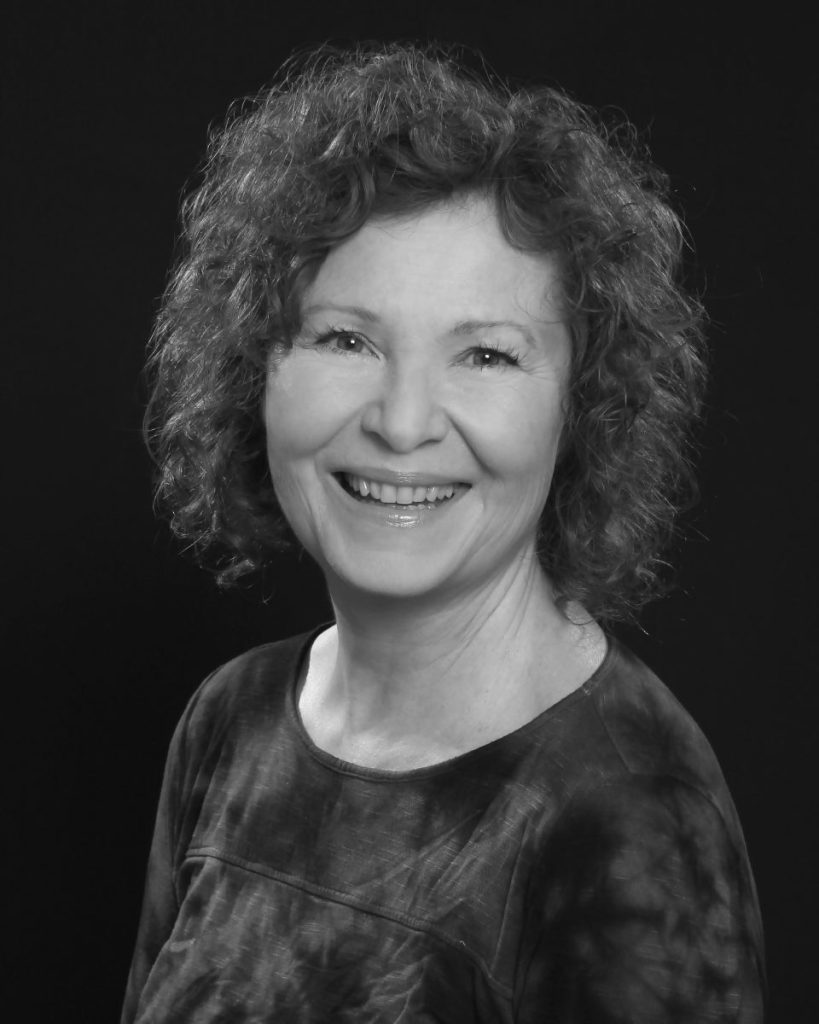 Sheilah Spurr – Playwright
Gary Byers – Technical Director
John Fearnall (Good Noise) – Promotional Photography
John Prettie – Company Photography
Photos by John Fearnall of Good Noise Photography
Thank you to our Production Sponsors!