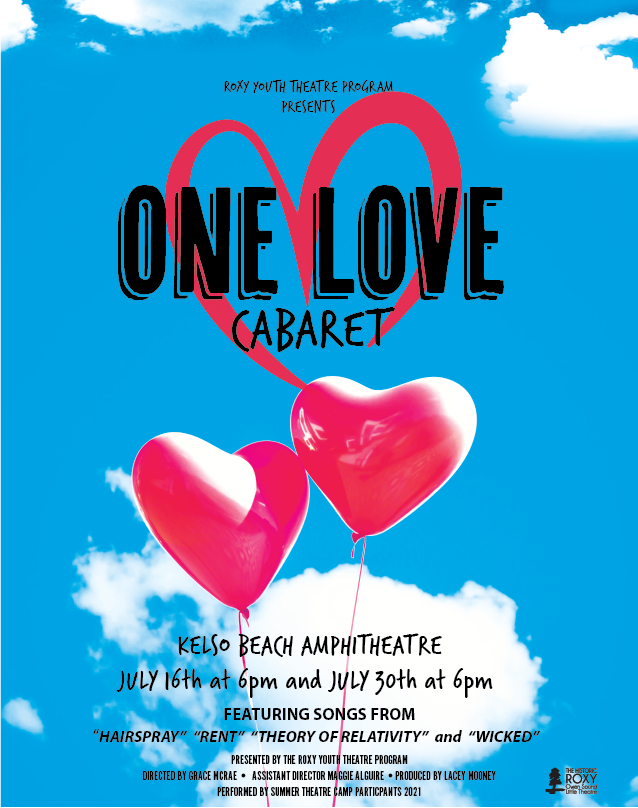 Make sure you block your calendars off to watch the performance of "One Love Cabaret" performed by the camp participants at Kelso Beach Park amphitheatre on July 30th at 6pm ! Pay-What-You-Can!
We ask everyone who attends to adhere to our COVID-19 protocols. There will be markers in the seating are to make sure groups are remaining 6ft apart at all times. Please keep your groups no bigger than 4 people. No one will be allowed to sit on the grass in front of the stage. Thank you and be safe!
There will be volunteers stationed to accept your donations. Thank you for supporting the Roxy Youth Program!
Date: July 30 2021
Time: 6 PM
Venue: Kelso Beach Amphitheatre
JOIN US TO CELEBRATE LIVE THEATRE
PRACTICE AND FUN