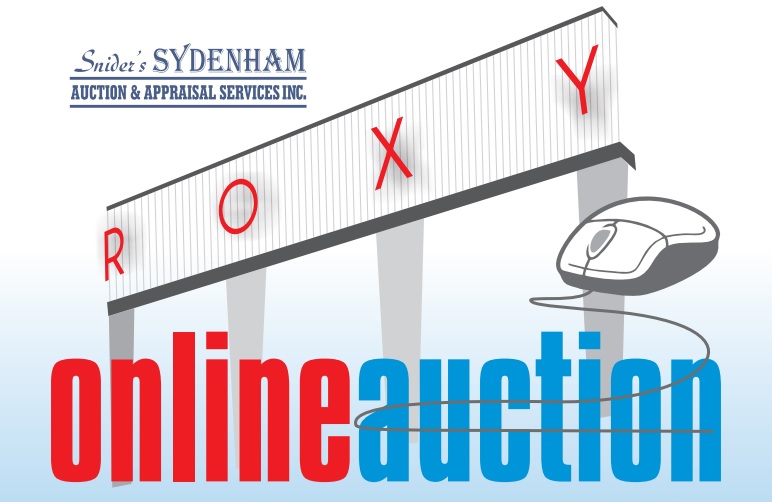 Thanks For A Great Event!
Over 960 bids and 39 winners later, the Roxy Online Auction raised $4,656! This money will help to cover the cost of maintaining the Roxy until it is safe to reopen the doors to the public and performers.
Thank you for your support… it truly means the world to us!
We Applaud Our 2020 Online Auction Sponsors

Item Contributors & Supporters – Thank You!
Artist Co-op ○ Benedict Electrical ○ Marg Benedict ○ Best Western/Inn on the Bay ○ Caframo ○ Caseros ○ City of Owen Sound ○ Cast & Crew of Curious Incident of the Dog in the Night-time ○ Design Electrical ○ Andrew & Jean Dinsmore ○ Deb Eaton ○ Carol Edwards ○ Donna Fisher Potter ○ Foodland ○ Denise Freeman ○ Garden Fairy ○ Jack Goad & Laura Wood ○ Jeff Graham ○ Hair Body & Soul ○ Helen & John Harrison ○ Sandi Holland & Kevin Haxell ○ Shirley Holmes ○ Home Decor & More ○ David Jaffray ○ Legacy Ridge Golf Club ○ Lori-Ann KC Designs ○ McConachie-Anderson Family ○ Gwynda McKee ○ Kathleen Murphy ○ Owen Sound Artists Co-op ○ Owen Sound Attack ○ Owen Sound Chamber of Commerce ○ Janet Pawsey ○ Don & Susan Sankey ○ Ron Savage ○ Staples ○ Jamie Smith ○ Catherine Stewart ○ Suntrail Outfitters ○ Sawmill Trails Bruce Ski Club ○ Staples ○ Sweet Pea ○ Mike Tettenborn ○ Rick & Karen Twining ○ Will Van Veen ○ Walter's Falls Inn