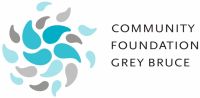 May 8, 2017
Owen Sound Little Theatre Receives $96,700 for New Roof
Owen Sound Little Theatre (OSLT) is pleased to announce it has received $96,700 in funding to replace the roof of The Roxy Theatre, a project set to begin later this month.
Located in downtown Owen Sound and owned and operated by OSLT, The Roxy's 8,064-square-foot roof is in dire need of replacement. Numerous leaks and holes have resulted in water damage to the interior of the 104-year-old theatre, including in the auditorium, both above the stage lighting and the seating area. Over the years countless repairs and patches have been done, but in 2015 a standard inspection deemed the roof to be "beyond repair and preventative maintenance." To protect the health and integrity of the theatre, a full replacement is required.
OSLT is thrilled that these water worries will soon be a thing of the past. The community theatre company is honoured to receive vital capital funding from three different groups: The Ontario Trillium Foundation, the Federal Economic Development Agency for Southern Ontario (FedDev Ontario) and the Community Foundation Grey Bruce.
OSLT received $50,000 from The Trillium Foundation's Ontario150 Community Capital Program. This one-time funding opportunity was offered to support the repair, retrofit or renovation of community spaces in celebration of the 150th anniversary of Canada and the province of Ontario.
OSLT received up to $31,700 from the Canada 150 Community Infrastructure Program, delivered by FedDev Ontario. This national program, also created in honour of Canada's 150th anniversary, was designed to support the improvement of "existing community and cultural infrastructure."
OSLT received $15,000 from the Community Foundation Grey Bruce's Capital Grant Program. These funds are made available to not-for-profit, registered, charitable organizations across Grey and Bruce to assist with the purchase of major equipment or renovation projects that contribute to an organization's success.
The Roxy Theatre has been a vibrant part of Owen Sound's cultural fabric for more than 100 years and 2017 marks the 30th anniversary of OSLT's ownership of the building. The generous funding received from the Ontario Trillium Foundation, FedDev Ontario and the Community Foundation Grey Bruce will allow the roof replacement to proceed as planned, safeguarding The Roxy`s role as a cultural hub for Grey and Bruce counties.
For more information about Owen Sound Little Theatre and The Roxy Theatre, visit www.roxytheatre.ca
Media Contact: Maria Canton, Theatre Manager, T 519-371-3425 admin@roxytheatre.ca 
Federal Economic Development Agency for Southern Ontario (FedDev Ontario)