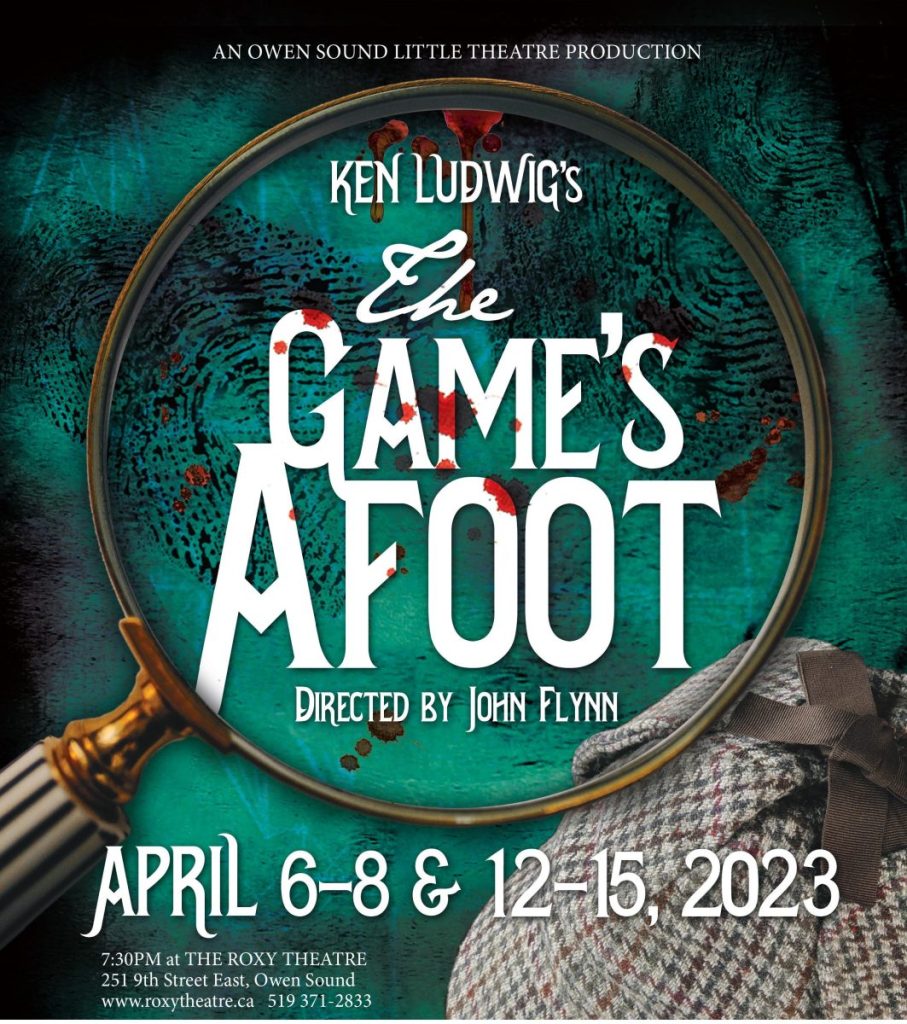 Acclaimed actor of the 1930s, William Gillette, invites his Sherlock Holmes co-stars to his eccentric Connecticut mansion for a Christmas Eve celebration. When one of the guests is murdered it's up to Gillette himself, who employs the persona of the master detective he's made famous on the stage, to track down the killer before the next victim appears. Non-stop laughter and danger await in this who-done-it comedy farce.

Directed by John Flynn
Play by Ken Ludwig
Dates: April 6-8 and 12-15 2023
Please note, for the comfort of our patrons, Friday April 14 is a masked patron performance.
CAST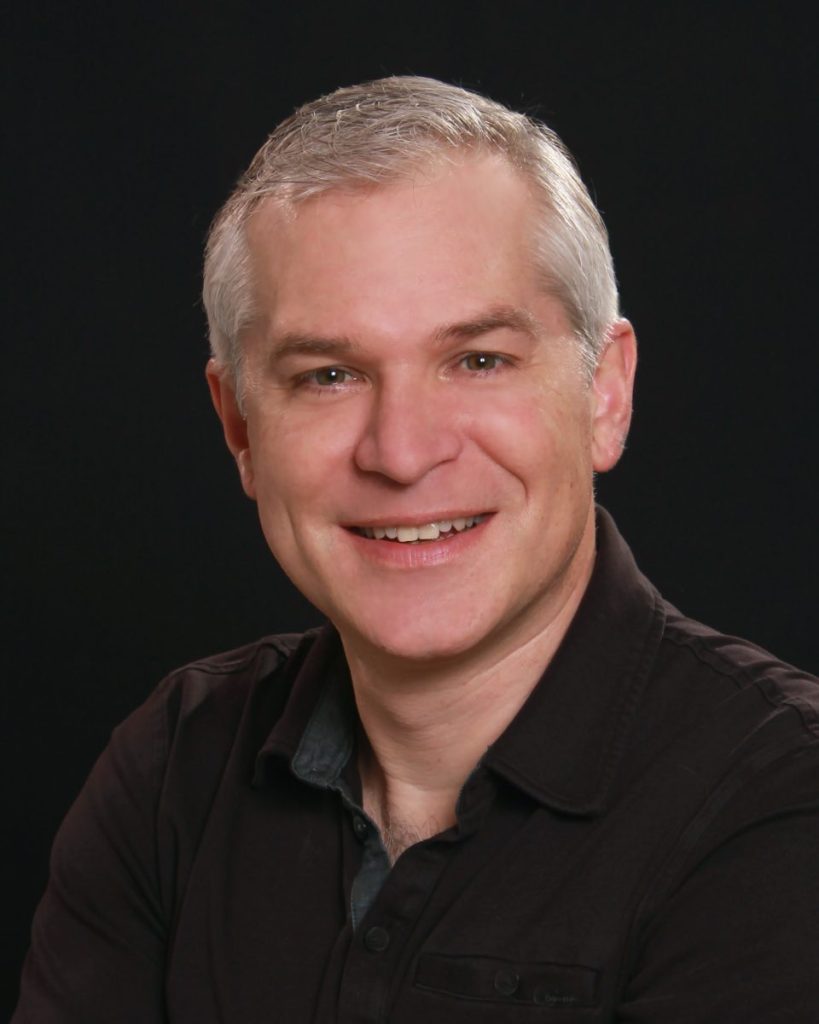 Tom Albrecht – William Gillette
Tom has performed with OSLT a few times before, most recently as junk yard dog Harry Brock in Born Yesterday. He would like to thank the people who volunteer their time and talent to ensure that there is a home for live performance in Owen Sound.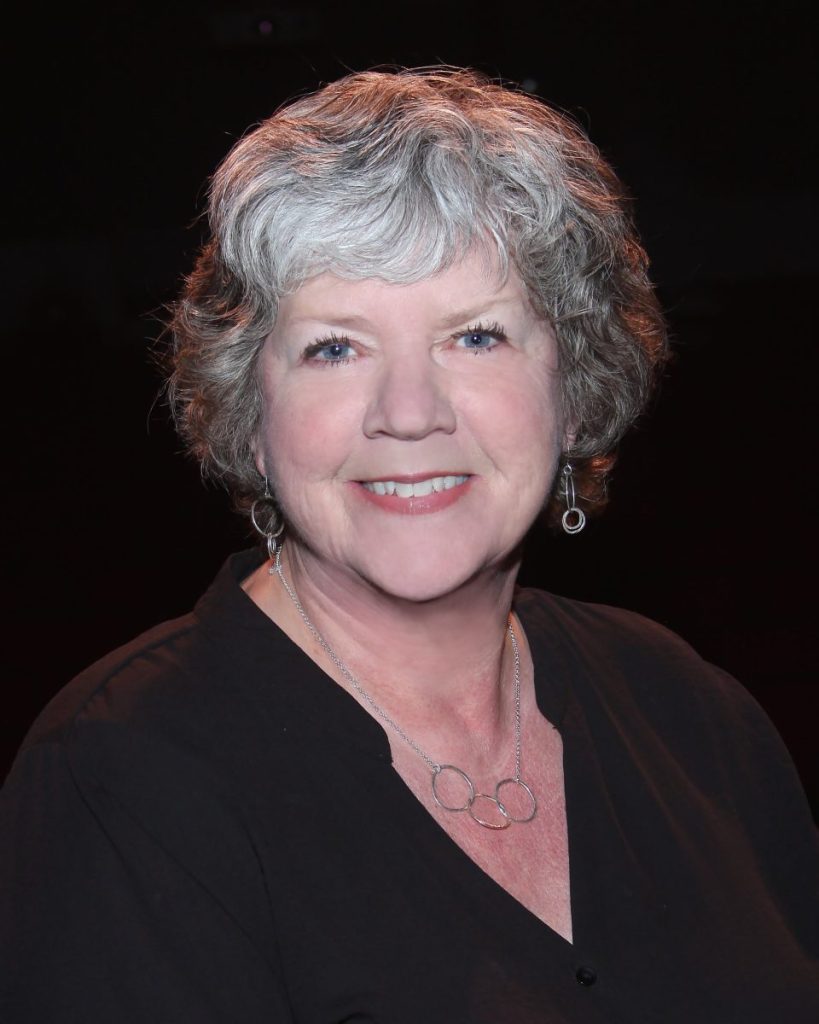 Jane Phillips – Martha Gillette
Put together Sherlock Holmes and a bunch of actors, acting like actors, and the fun begins! MANY thanks to John and the team who make it all happen off stage. Spending months with your friends, playing together, working together, it doesn't get any better. Jane has been an OSLT member for 13 years and has been fortunate to play a number of parts on stage and producing many off stage. Sharing it with her hubby (Felix) has been a bonus. Thanks always to her supportive family! Enjoy the mysterious mayhem!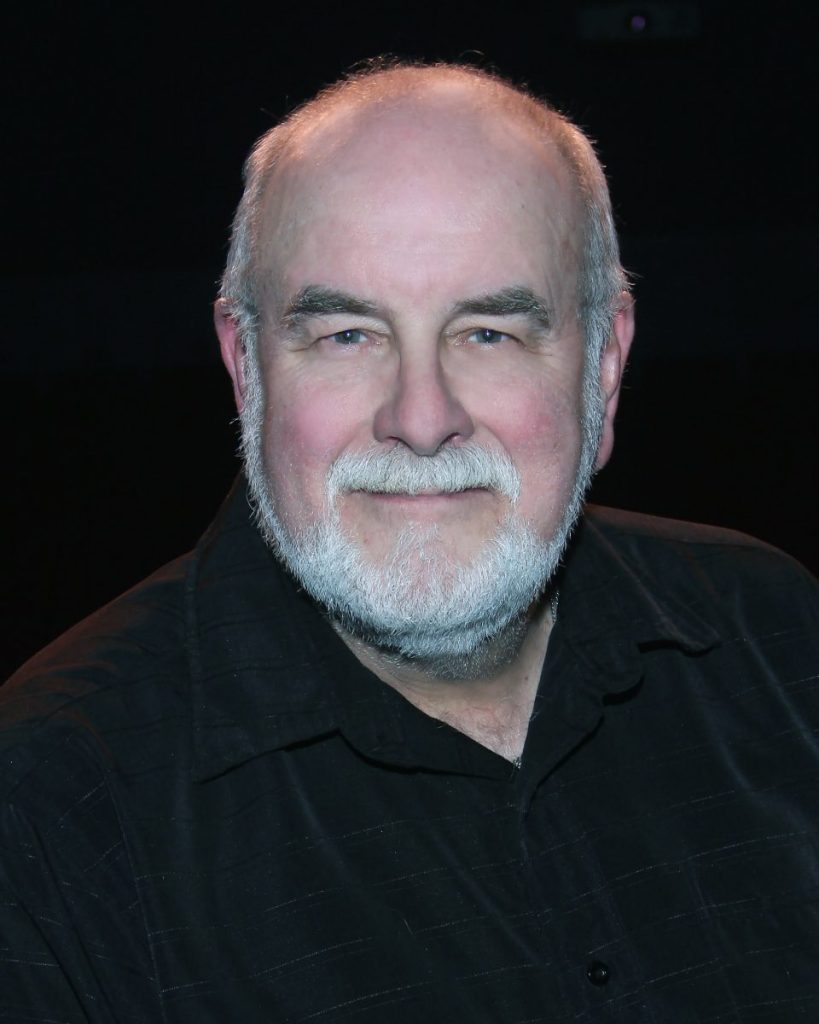 Jed Phillips – Felix Geisel
It's a wonderful thing to be able to play and have fun with a group of people you love to spend time with…a main ingredient in the recipe for a successful stage play….no mystery here! Many, many thanks to John Monty, Michael, Jodi and crew for their guidance, patience and hard work! To his fellow cast members "…. your wonderful sense of humour buoys me up! Your enthusiasm & talent inspire me!" To Jane (Martha) and all his family for helping him in this and everything he does; "…all my love, respect and thanks!"
And a special foot note….to Jane, for being "a marvellous Mother to our little Tom!"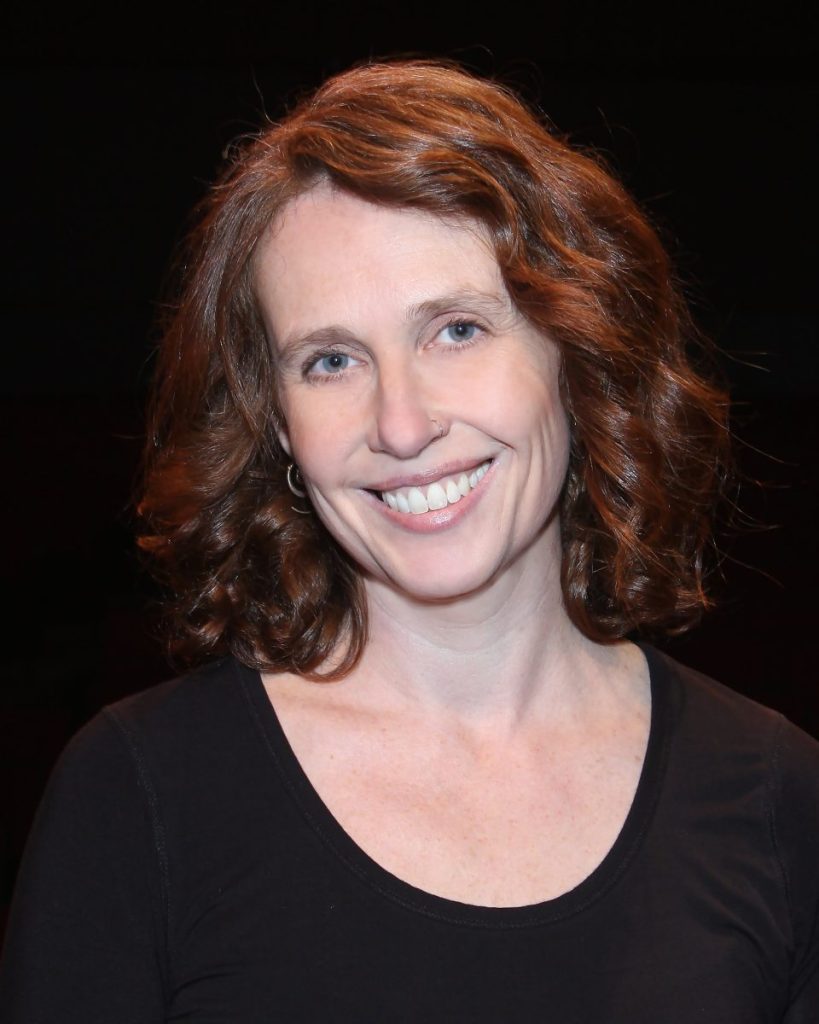 Sarah Goldman – Madge Geisel
A relative newcomer to OSLT, this is Sarah's first role and she's excited to step out from behind the scenes and be on stage. Sarah has previously worked on set builds for Born Yesterday and Matilda, as well as production design for the local film, The Christmas Tree. Outside of the theatre, she was set decorator for the Collingwood Film Co.'s Cult Hero, in which she also made an appearance on screen as an escaped cult member. Sarah would like to thank director John Flynn, her fellow castmates, and crew for making this production such a fantastic experience. Special thanks to her family and friends for their endless support and encouragement.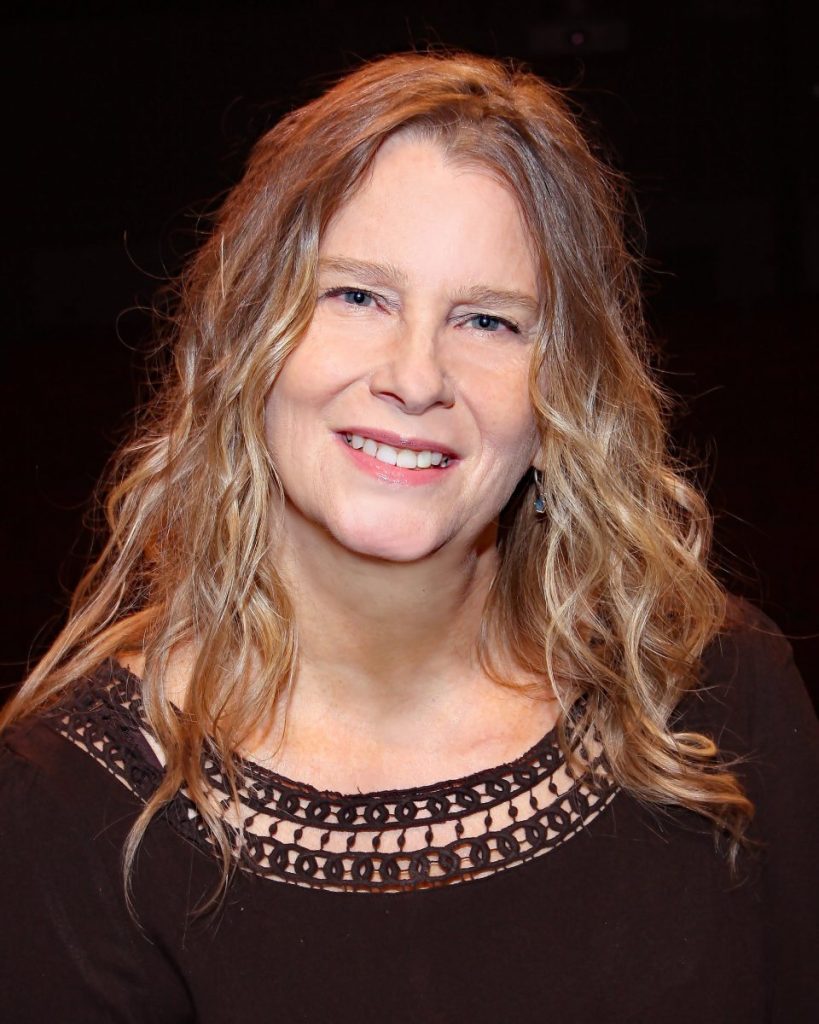 Jill Rae Peterson – Daria Chase
We all have seen many changes in our lives in the last couple of years and Jill Rae is beginning to adapt to the way her life has changed by being involved in community theatre once again and enjoying the company of talented and welcoming new friends in this cast and crew. Jill Rae was actively involved in community theatre in the Guelph area for several years before making the move to Wiarton just a few months ago. She is honoured to be a member of the Owen Sound Little Theatre Company and she has had so much fun bringing the fiery character of Daria to the stage.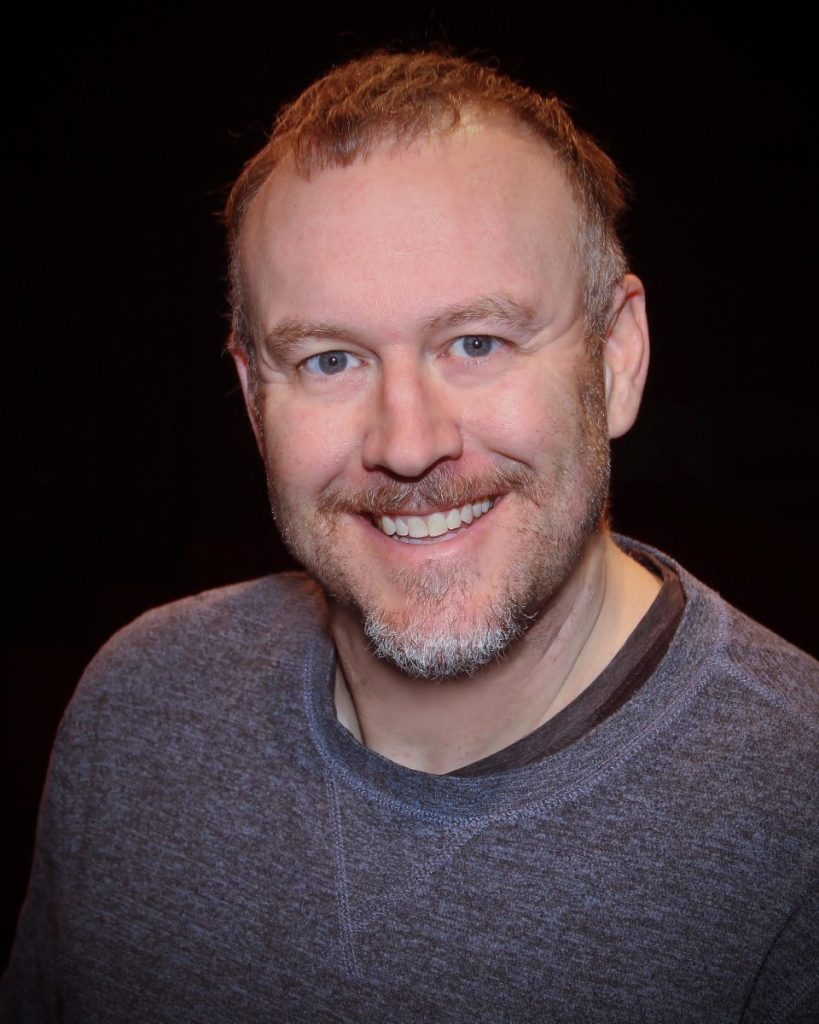 Dan Herrick – Simon Bright
Dan Herrick is a writer, actor, and director who works in both film and theatrical productions. He enjoys helping behind the scenes with Set Design and construction and has helped on most sets the last 5 years. This will be Dan's fourth time on the Roxy stage. He has previously performed as Hammer in Shorthanded, thug Pablo in Sister Act, and as Skipper Bill in West Moon. Dan would like to thank his fellow castmates and crew who have worked so hard to bring this production to life and his wife Trish, and daughter Maeryn, whose love and support allow him to take part in theatre.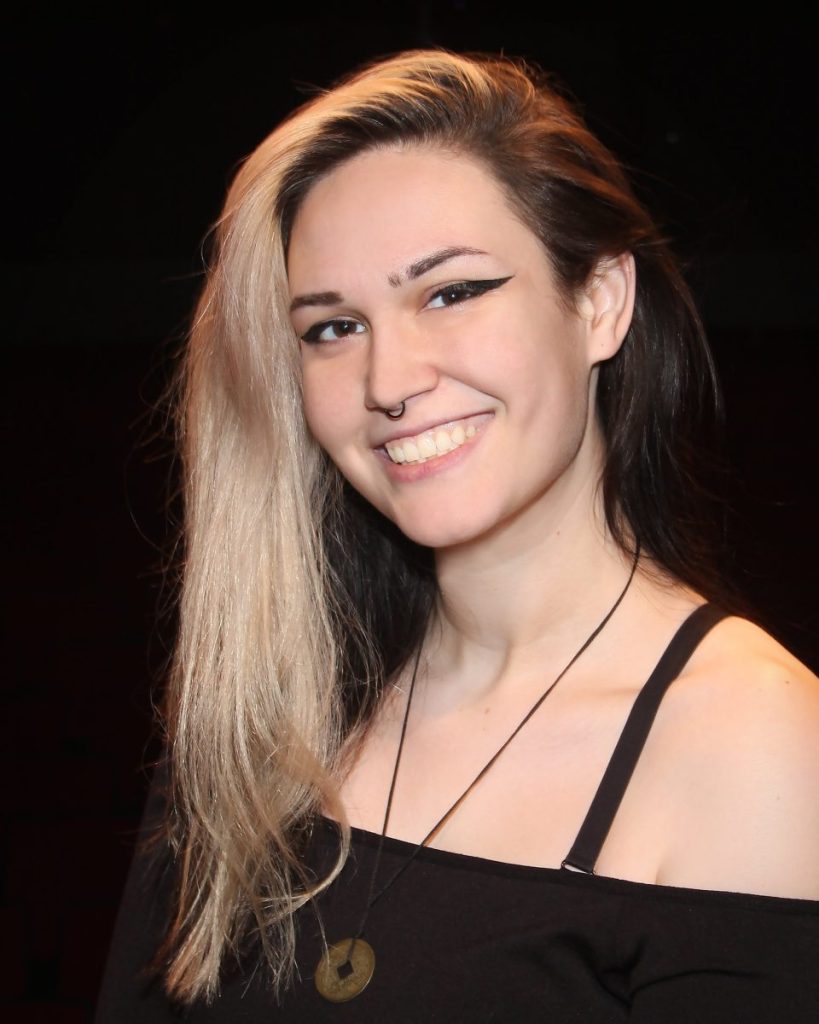 Zoë Woodrow – Aggie Wheeler
Zoë Woodrow is an Owen Sound local. She first started acting with supporting roles in Tarzan and The Little Mermaid, and quickly fell in love with theatre. Since then, she has starred as The Cat in the musical Seussical, and Martha Dobie in the drama The Children's Hour. She's excited and honored to be able to play Aggie in The Game's Afoot.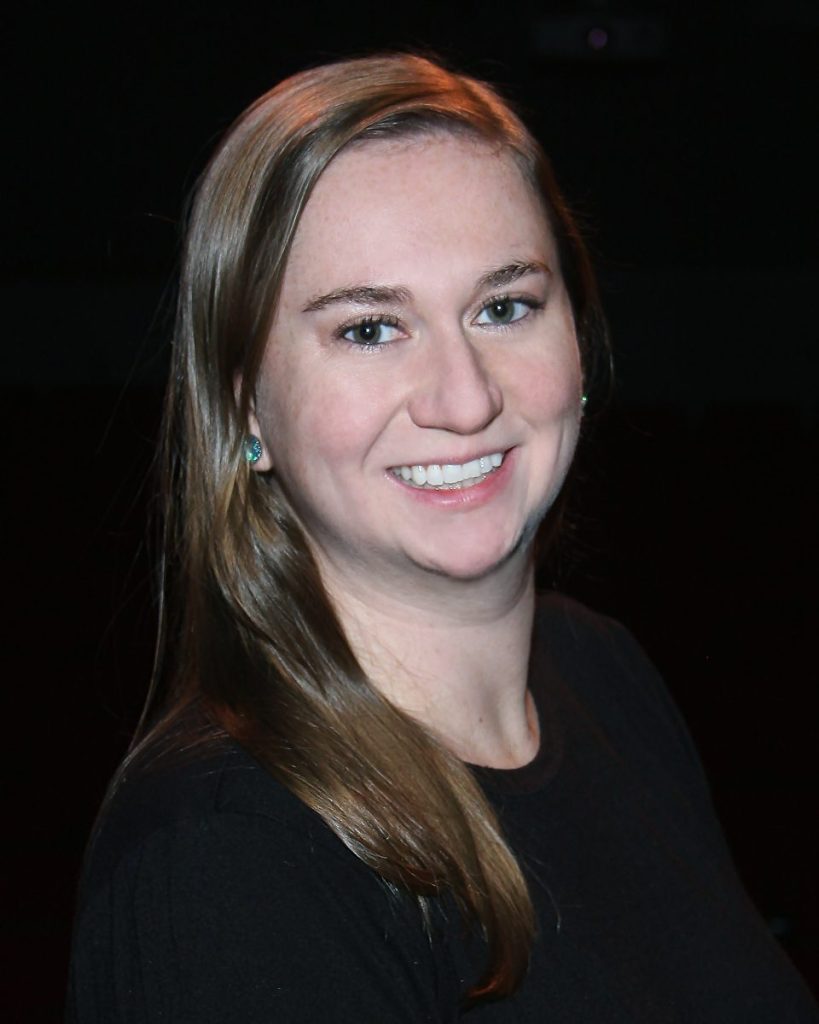 Katie Jerome – Inspector Goring
Kathleen is from Owen Sound. She spent much of her dance training with both Shelia and Ann Milne, and Heather Dixon. She has training in several genres of dance and under several different methods. Kathleen has choreographed with, and performed for, a variety of artists, companies, productions, and events throughout North America. She attended Queen's University for Drama and English, then completed her Master's in Theatre History at the University of Victoria. She gained her Bachelor of Education back at Queen's, and is now a full time English teacher at St. Mary's High School, where she is involved in Student Council and their upcoming production of Little Shop of Horrors. For OSLT she has been involved in: Joseph and the Amazing Technicolour Dream Coat, Jake's Women, Carousel, White Christmas, Spamalot, 25th Annual Putnam County Spelling Bee, A Red Plaid Shirt, Beauty and the Beast and most recently You Me and a Bit of Driftwood.
CREW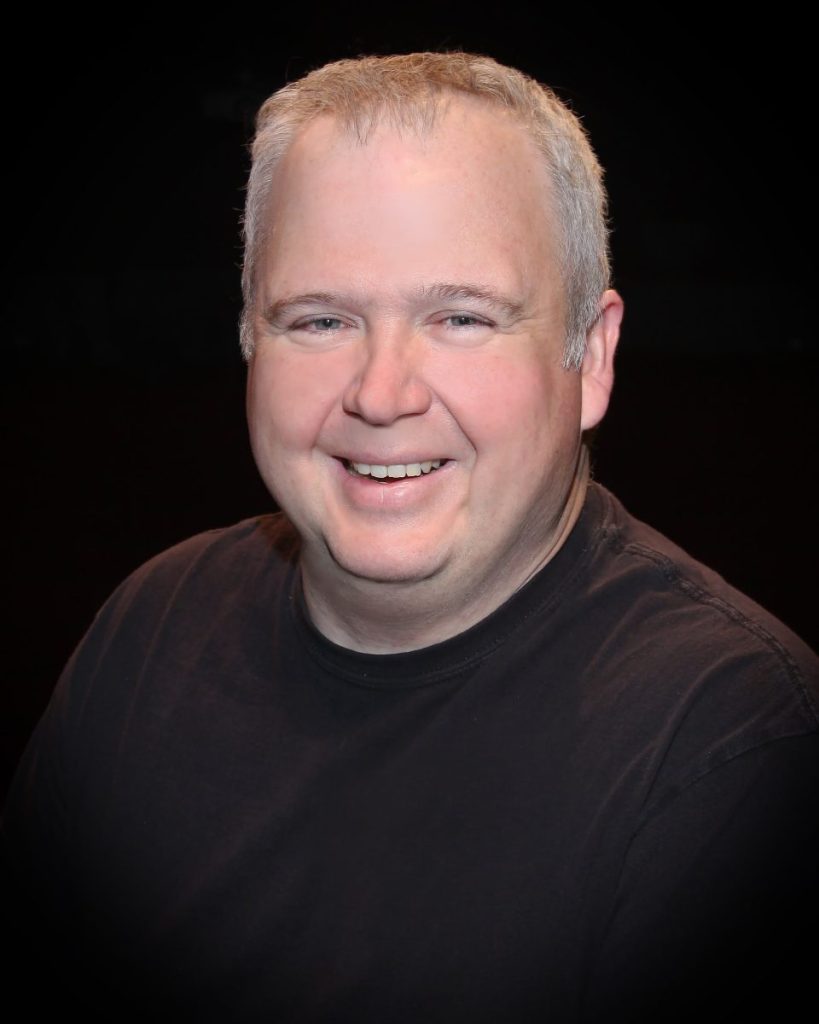 John Flynn – Director
After an eight-year hiatus, John is very excited to dust off his directing chops and present to you The Games Afoot. John has had the wonderful opportunity to act in numerous productions over the years including Hamlet, I Hate Hamlet, Act of the Imagination and Spelling Bee. In 2015 he made his debut as director with Agatha Christie's The Mousetrap and was fortunate enough to work with a great group of people. Luckily that good fortune has continued and he is very pleased to be able to bring such a wonderful script to life with such a marvelous cast and crew.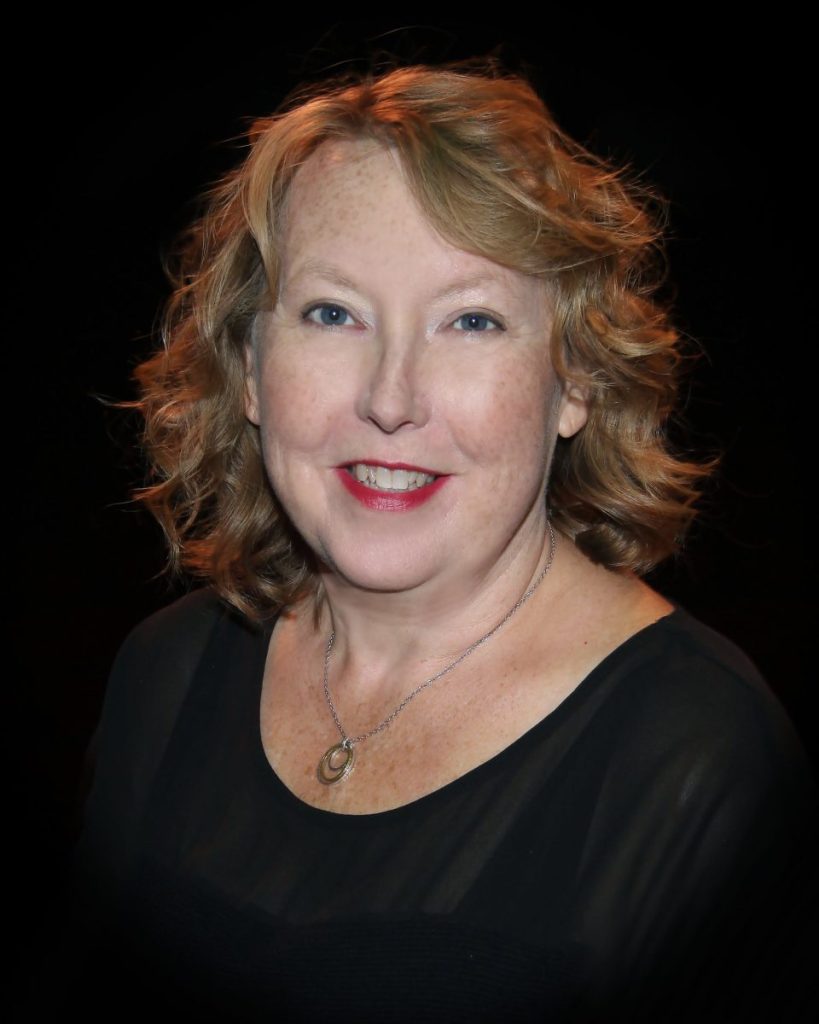 Jodi Armstrong – Producer
As a new producer Jodi has enjoyed learning the ropes alongside this dedicated cast and crew.  Her first backstage role was props assistant on Sister Act and she keeps trying her hand in many backstage roles with OSLT. You will often find her behind the bar at the Roxy in her role as Bar Manager. She is most grateful for her Mentor Kathleen Murphy who has taught her so much this year, and a huge THANK YOU to John for trusting me with his show.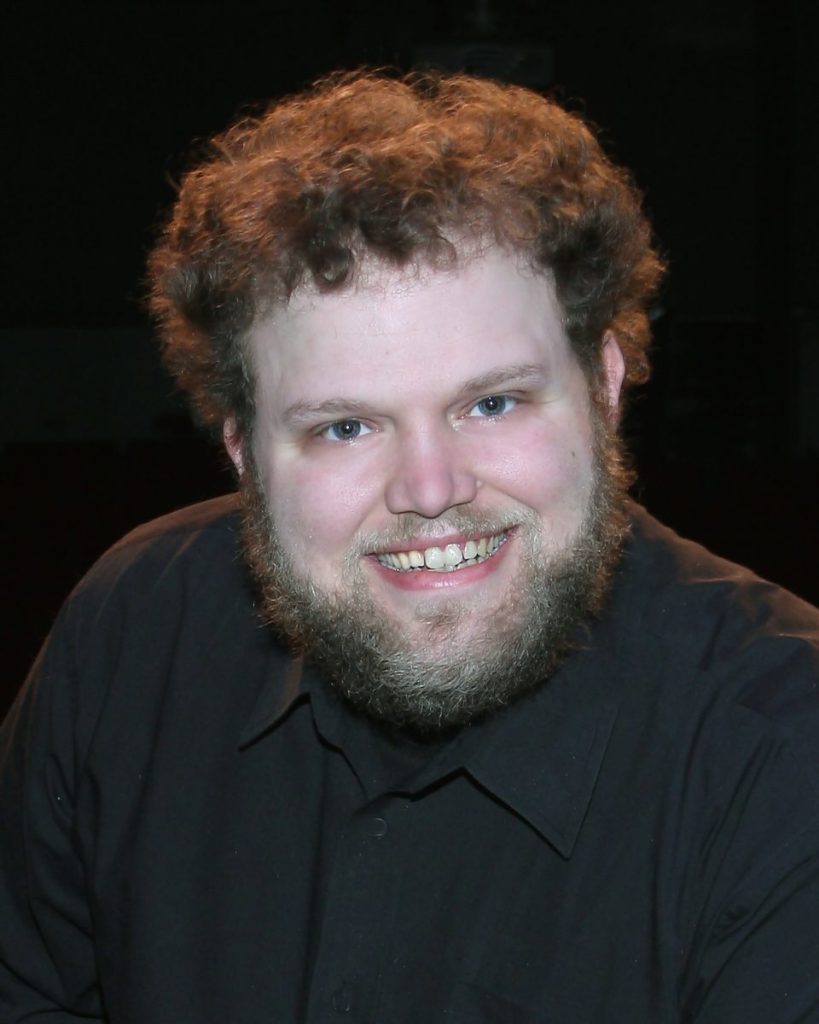 Michael Johnston – Stage Manager
Michael has been an active member of Owen Sound Little Theatre (OSLT) since 2018. This will be Michael's 7th production with OSLT. He has acted, and worked as a tech and stagehand. He has also worked as a Director and Stage Manager for Chesley Community Players and Bruce County playhouse respectively.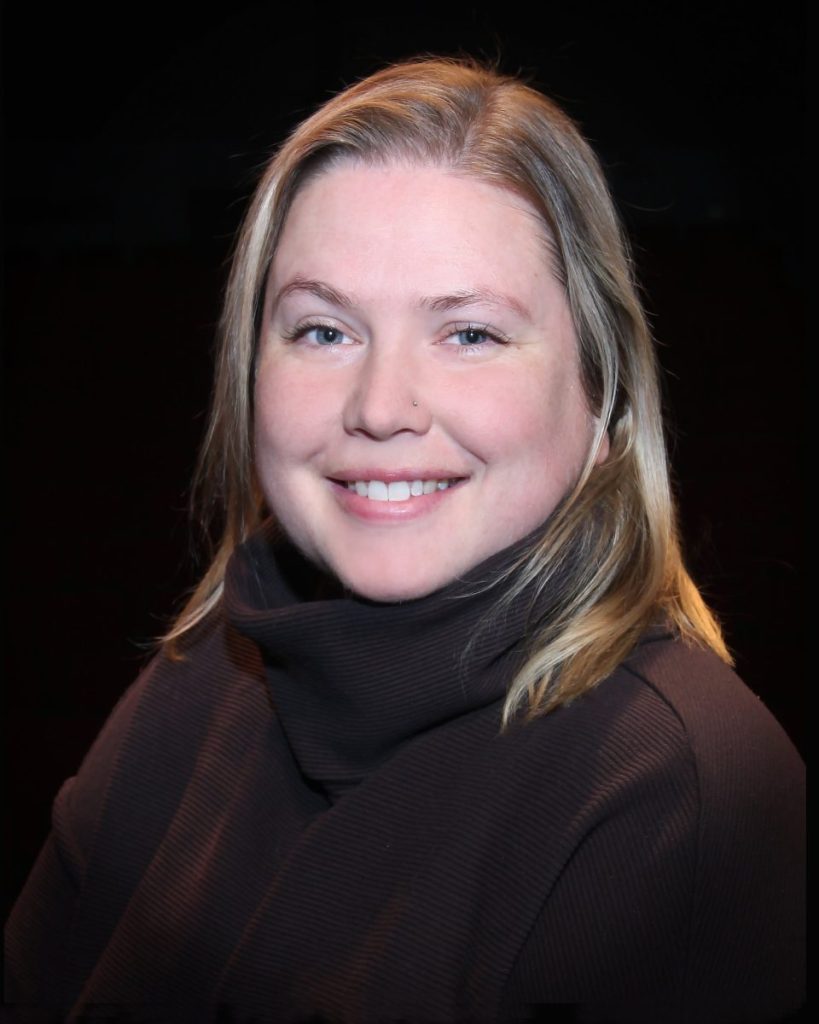 Stephanie Bumstead – Assistant Stage Manager
Stephanie has been obsessed with Sherlock Holmes ever since her grandma gave her a book about him at age 10, so it's only fitting that a Sherlockian like her should be involved in anything mysterious and murder filled. It's destiny. Stephanie has been a part of multiple shows over the years, Peter Pan, Celebrate, Another Opening, Seussical Jr., Spelling Bee, Beauty and the Beast, etc., essentially wherever Lacey has needed her to be bossy. Whether it's sitting up in the rafters to drop feathers or running onto the stage to cause pandemonium, Stephanie enjoys being a part of the Roxy Theatre.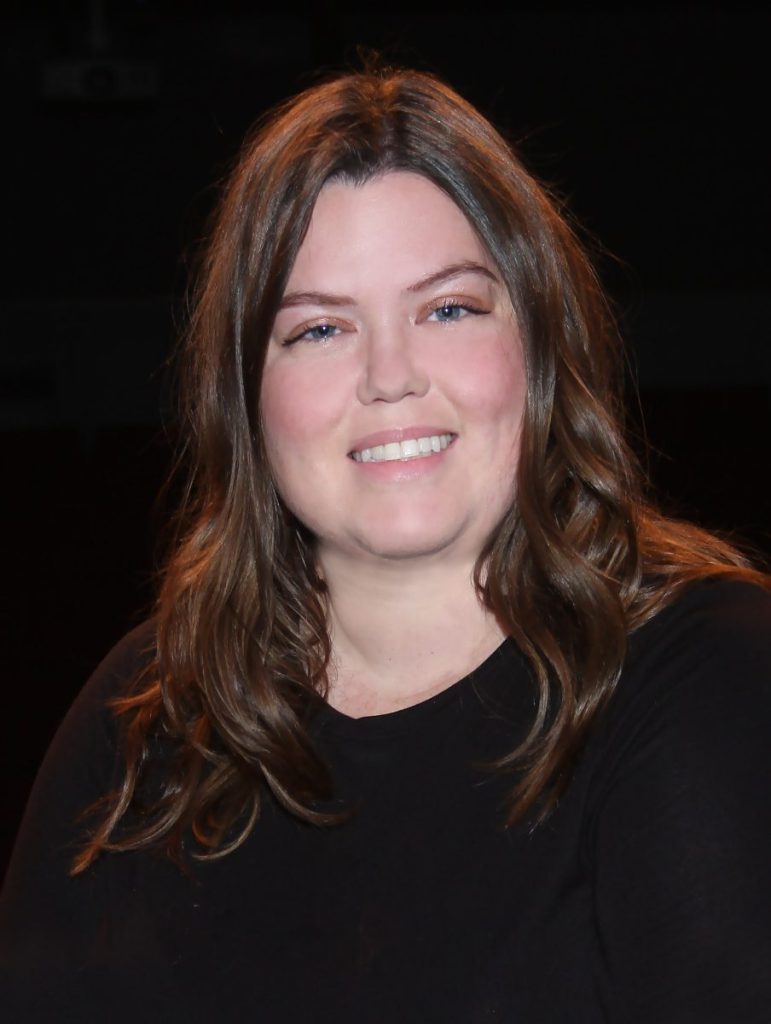 Lacey Mooney – Assistant Stage Manager
Lacey has been involved in over 20 OSLT productions, having appeared on stage in productions such as Mouse Trap, Miracle Worker, Sister Act, Spamalot, and she directed Beauty and the Beast for OSLT last November. Lacey is the coordinator for the Roxy Young Company and the Roxy Star Company and is excited for the RYC show, Willy Wonka, in May and the Star Talent Show in June. Big thanks to John for this opportunity!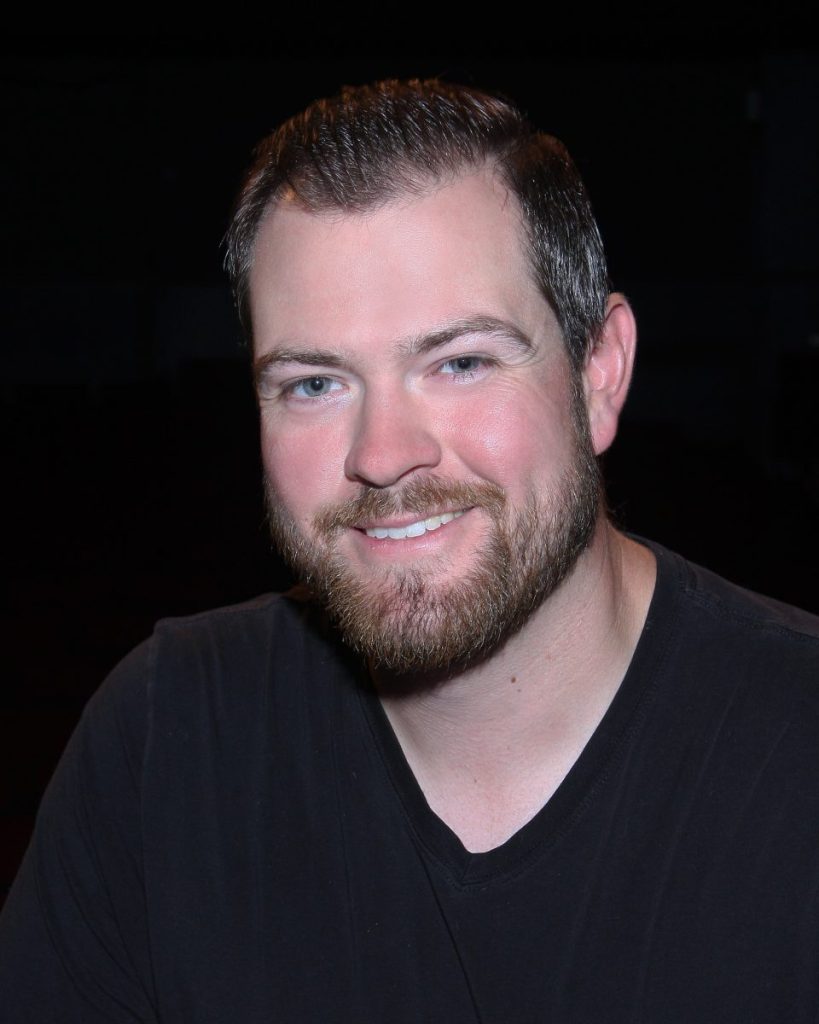 James Moyse – Set Design and Build
James is so glad to contribute to The Game's Afoot production with his first set design and build. James thanks all the builders for their hard work! He also thanks his set mentors Paul Nicholson, Jamie Smith and Brodie McGruer for generously sharing their time, unique insights, creativity and enthusiasm.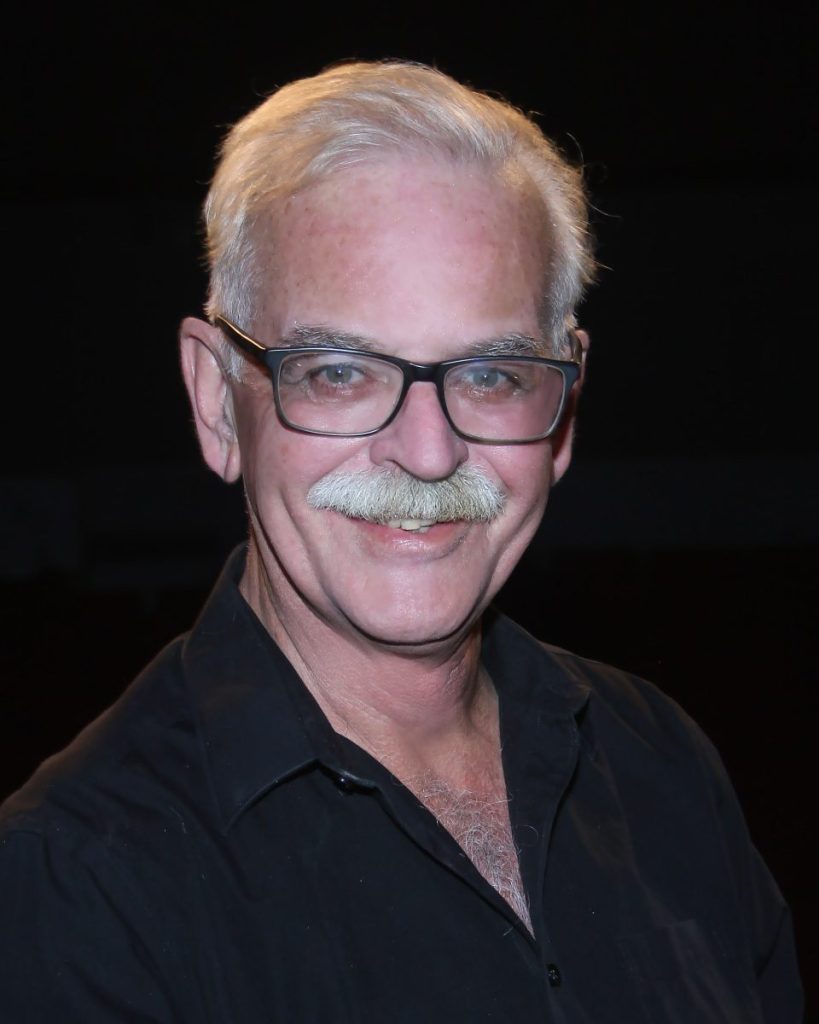 Paul Nicholson – Set Builder
Paul has been involved in theatre as a set designer and builder for several decades, first in Sault Ste. Marie and then in Toronto. His first show with OSLT was The Miracle Worker and subsequent productions include Spamalot, Ghost Island Light, Noises Off, The Long Weekend, West Moon and Beauty and the Beast. He'd like to congratulate James Moyse on his clever and elegant design for The Game's Afoot, and is happy to have lent a hand.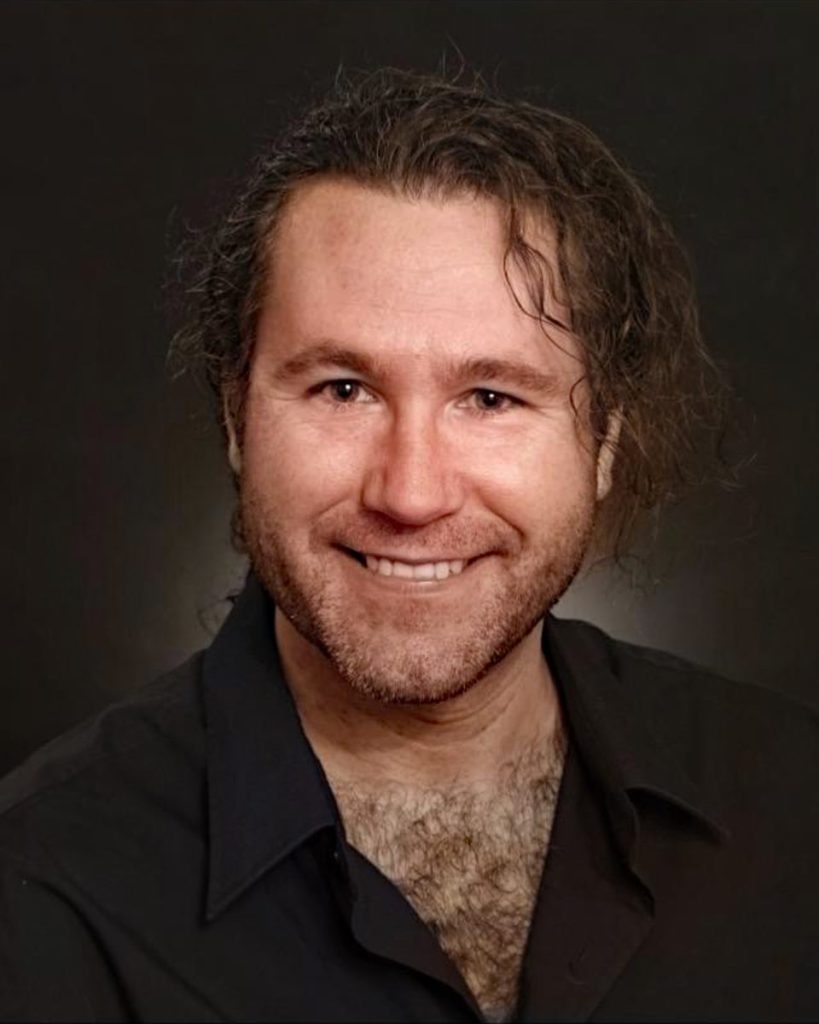 Brodie McGruer – Set Builder
Brodie's endeavours at OSLT have thrust him into the limelight in blockbusters such as Spamalot as King Arthur and as designer/builder of sets such as Anything Goes and 25th Annual Putnam County Spelling Bee. Brodie is pleased to add a DECOrative touch to The Game's Afoot.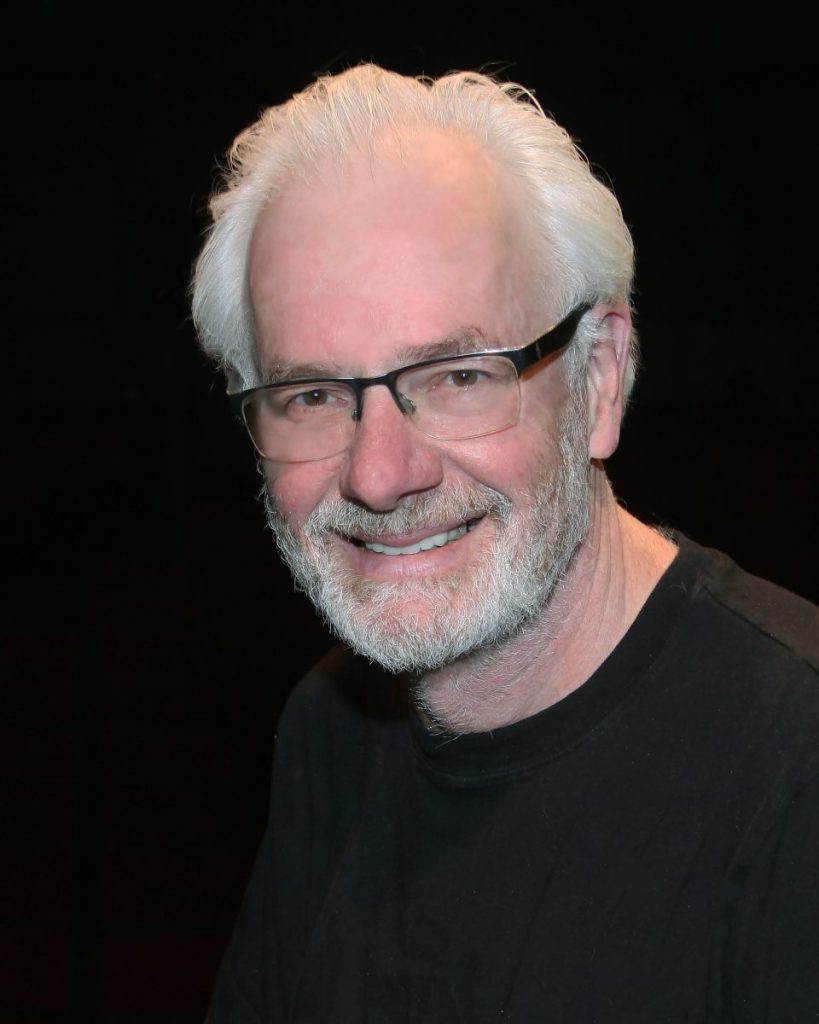 Bill Oliver – Set Builder
Bill has always enjoyed live theatre both on and off stage.  He has performed on stage in a number of OSLT productions including Hello Dolly, Brigadoon, Carousel and Beauty and the Beast. As a woodworker himself, the creativity involved in set building and construction has been a fascination for him. The opportunity to help build the set for The Game's Afoot has been a new experience. He thanks James and the rest of the team for the opportunity.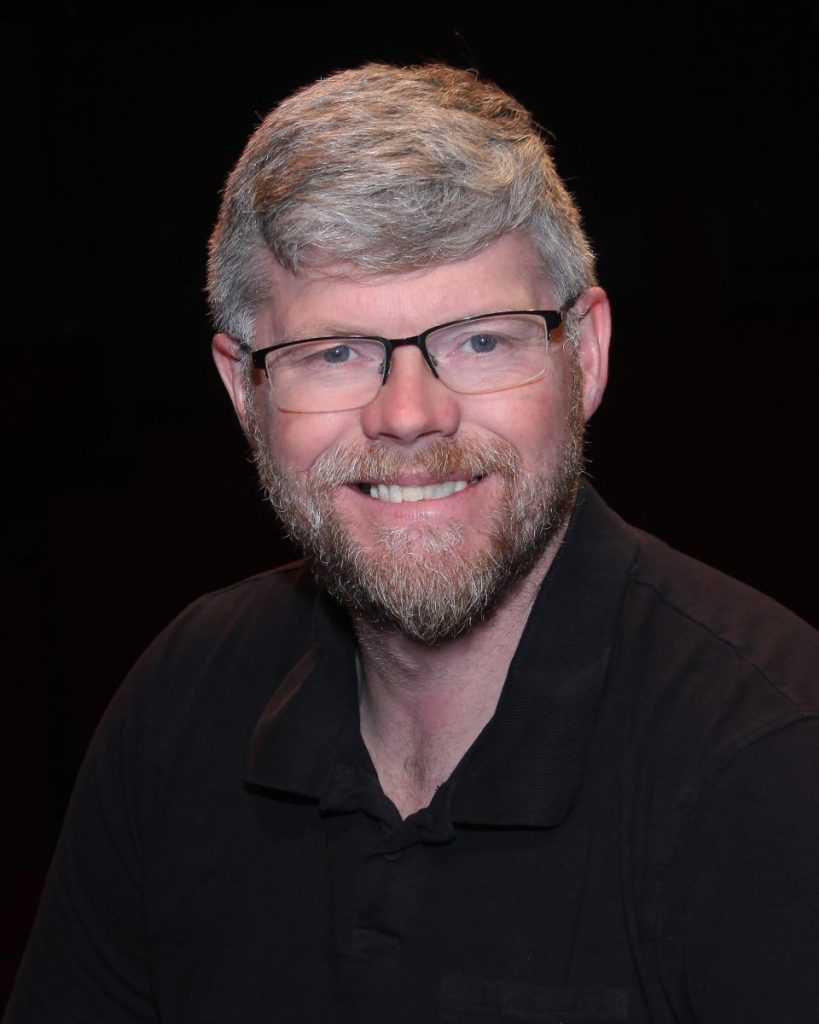 Jamie Smith – Set Builder
Jamie has been a part of 16 productions with OSLT.  He lends his knowledge and skill to the build team to help create the stunning stage you see before you.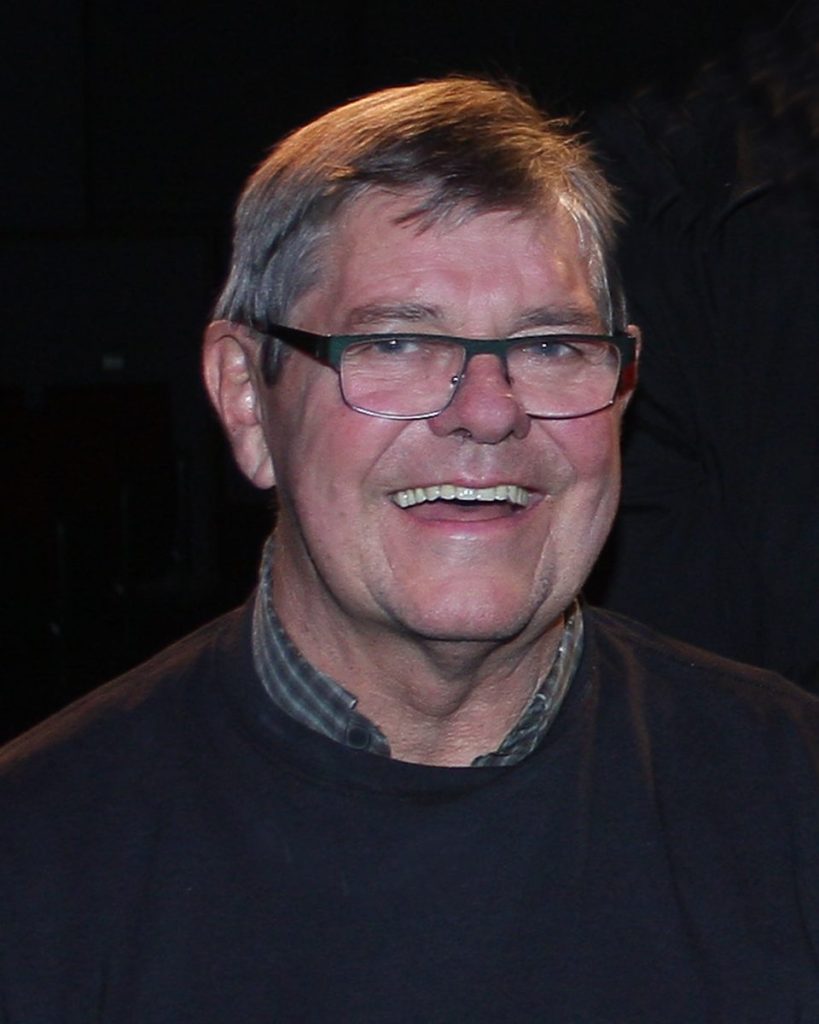 Dave Shipley – Set Builder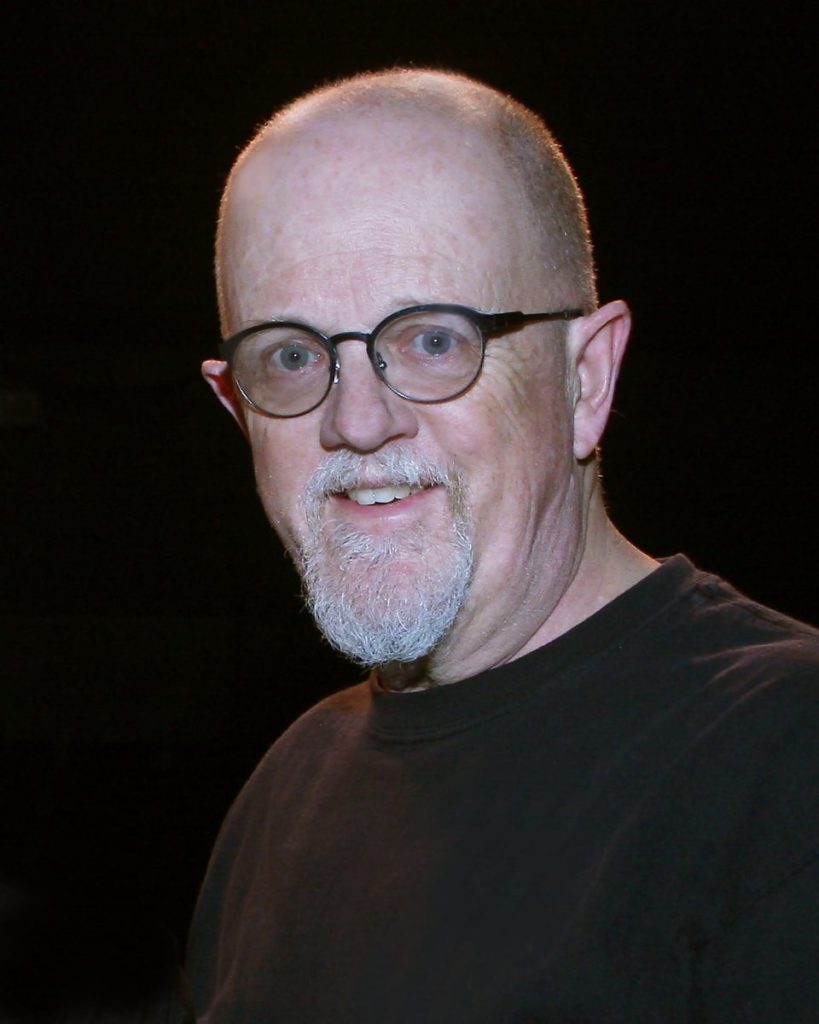 Bill Murphy – Set Builder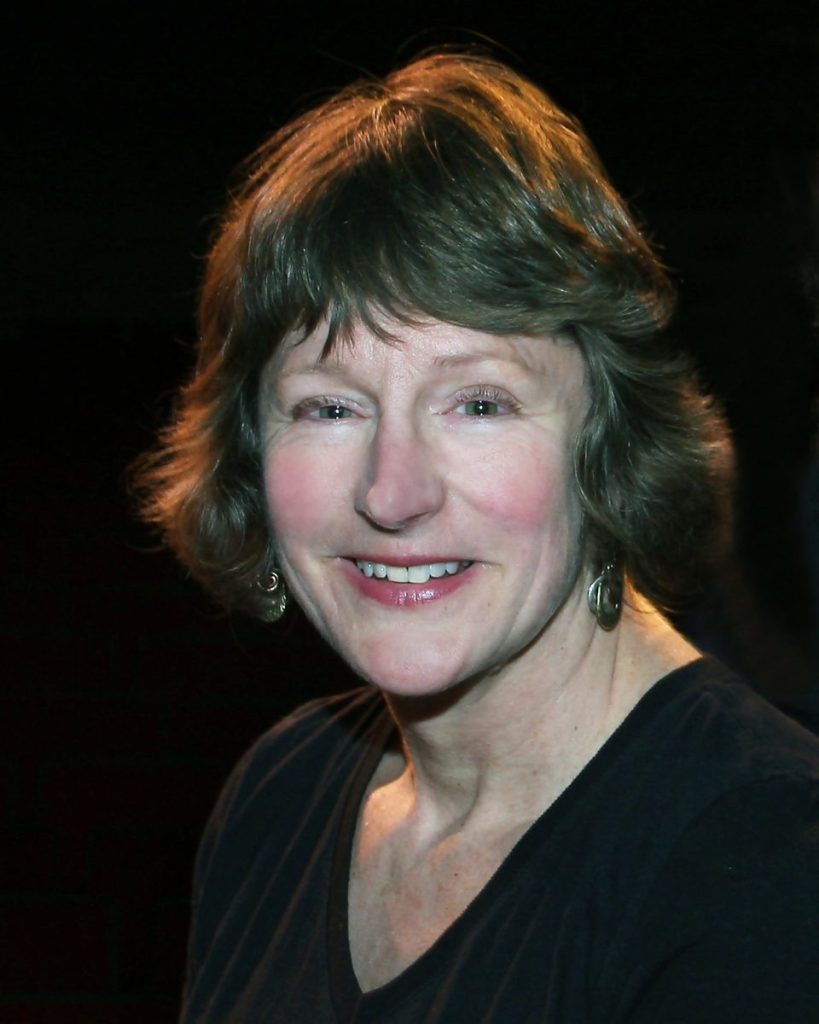 Debbie Morris – Properties Lead
When Debbie isn't on stage she is back stage. Debbie has really enjoyed working on the props for The Game's Afoot. She and Paul love working in their basement together on period pieces. It gives them the opportunity to be creative and think outside the box. Thank you to Val for being on our team and being so reliable and dedicated. Let us take you back to 1936…enjoy the show!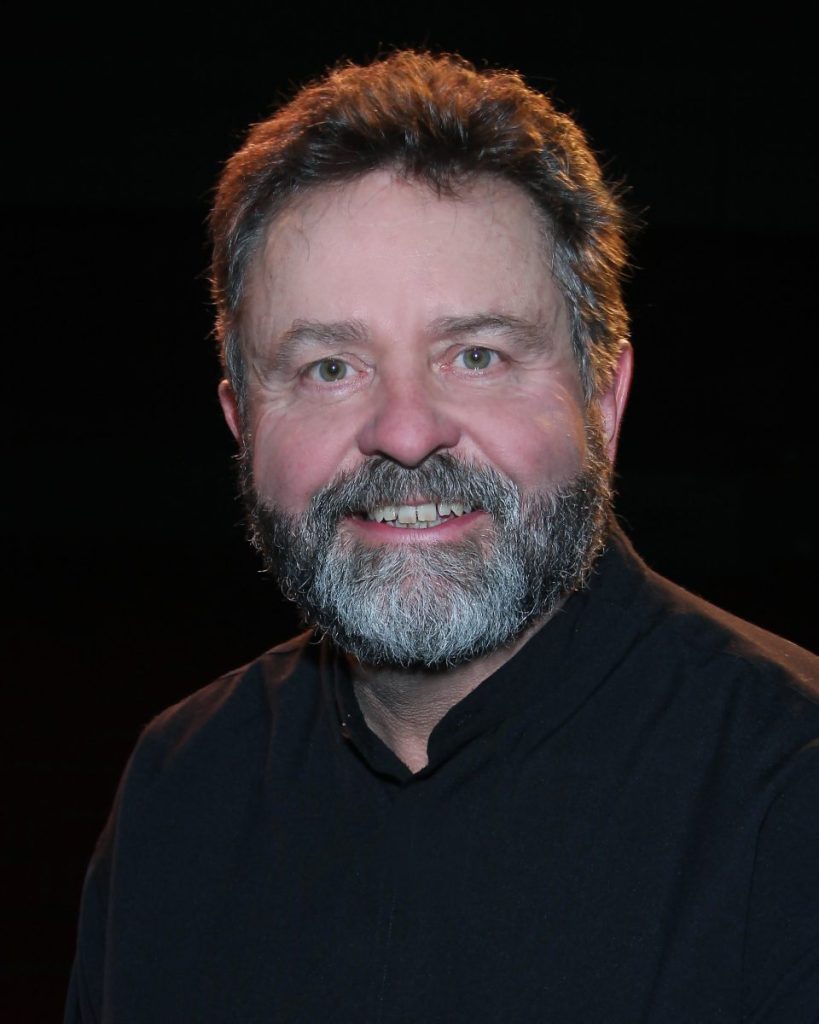 Paul Welch – Set Painting Lead, Properties & Armourer
If you can't be on stage, there's lots to do behind the scenes. Paul has led our paint team, assisted the build team and constructed all the weapons seen on stage. He also assists the props team. Paul enjoys all aspects of theatre, and is happy to do what he can for The Game's Afoot. Enjoy the show.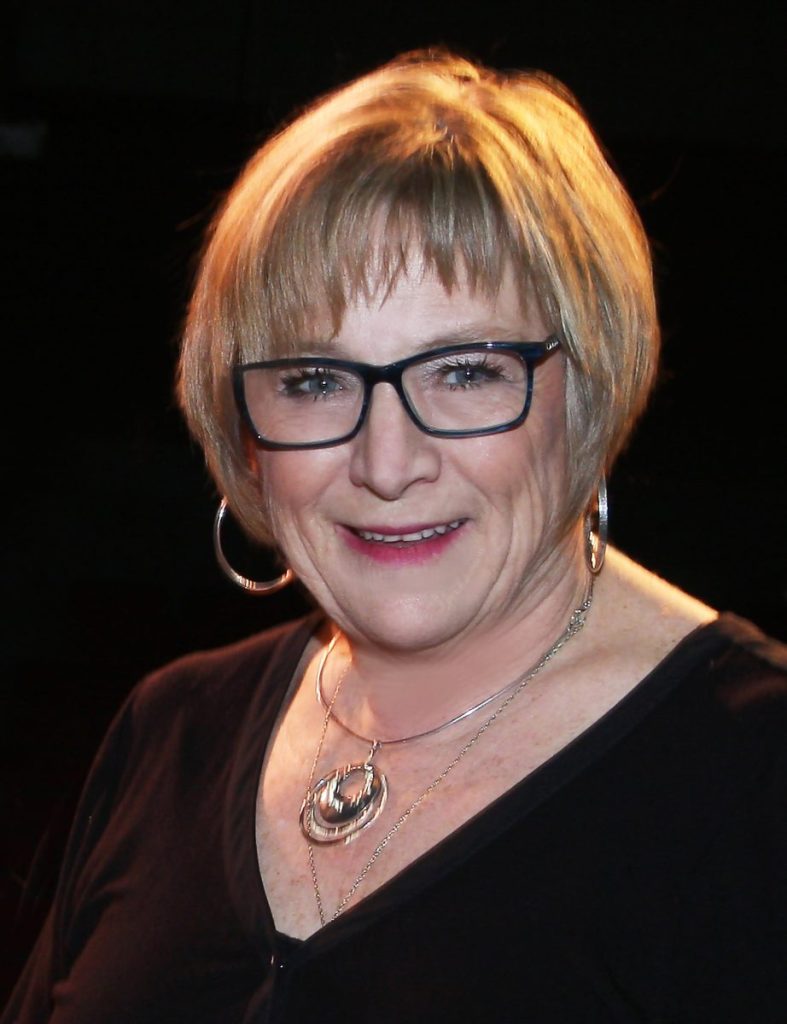 Valerie Prettie – Properties & Set Painting
Working backstage is Val's niche. For this production, she is trying her hand at props, and once again as a set painter. She has also been Assistant Stage Manager for many of our OSLT shows. You will often see her volunteering as a bartender or ushering at the theatre. "Congratulations to all the production team both on stage and behind the scenes that have made The Game's Afoot another great OSLT success to hit the Roxy Stage!"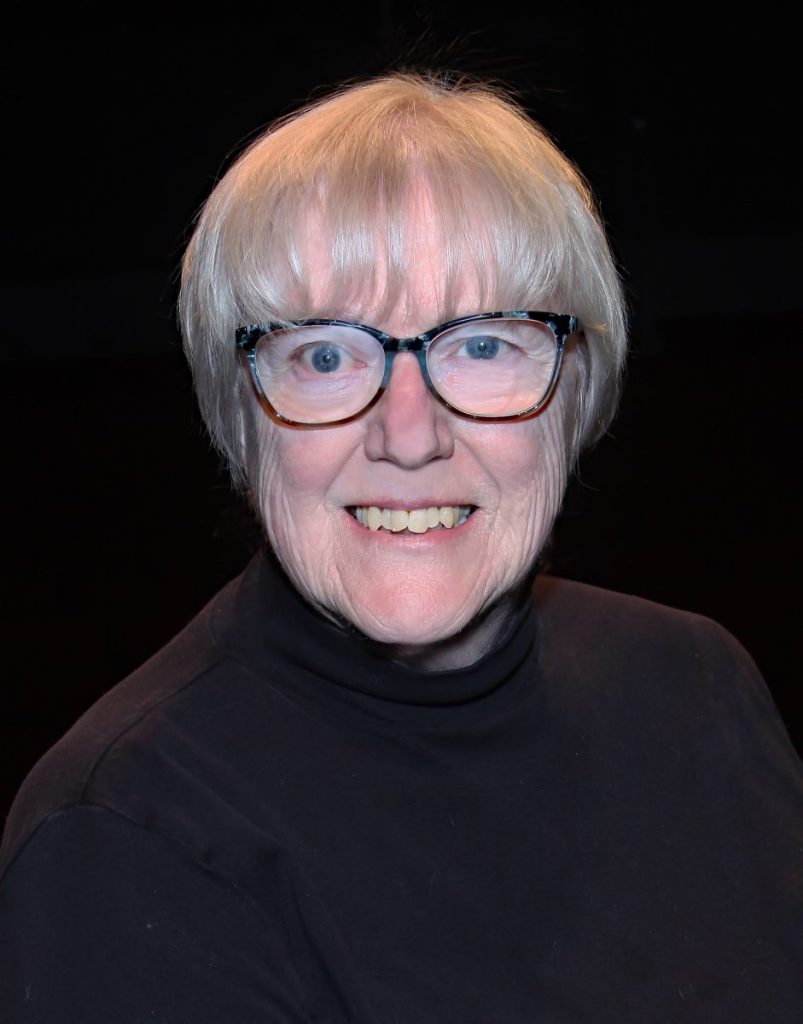 Cathie Tilley – Lighting Design
Catherine, a longtime member of OSLT, always enjoys working on a production.  She was wardrobe lead for our last two productions and now is back in the lighting booth. You last saw her on stage in West Moon, Spamalot, Whose Life Is It Anyway? and The Miracle Worker. She wishes to send a special thank-you out to the rest of the lighting crew for their help and support. Catherine has really enjoyed working with the cast and crew on this zany comedy and hopes the audience enjoys it too.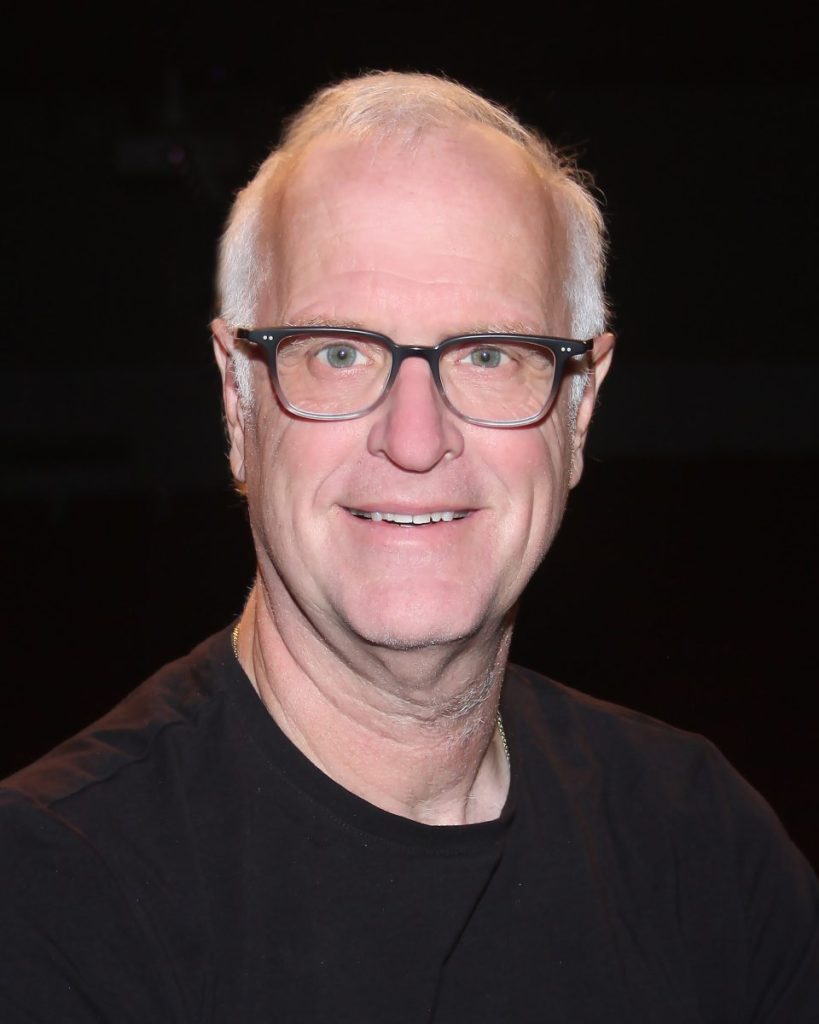 Mike Tettenborn – Sound Design Lead
Mike is thrilled to be working sounds in OSLT's latest who-done-it The Game's Afoot.
Besides working behind the scenes, Mike has been on stage recently in Beauty and the Beast, Sister Act, as Wicker in Shorthanded, and previously in The Lost Tire Gang, The Miracle Worker, White Christmas, and To Kill a Mockingbird. Mike is also on the OSLT board and is a graduate of the Stratford Festival's Her Majesty's Players and has performed with Theatre Georgian Bay. Many thanks to John and Kathleen for giving him this opportunity to Bark and Buzz.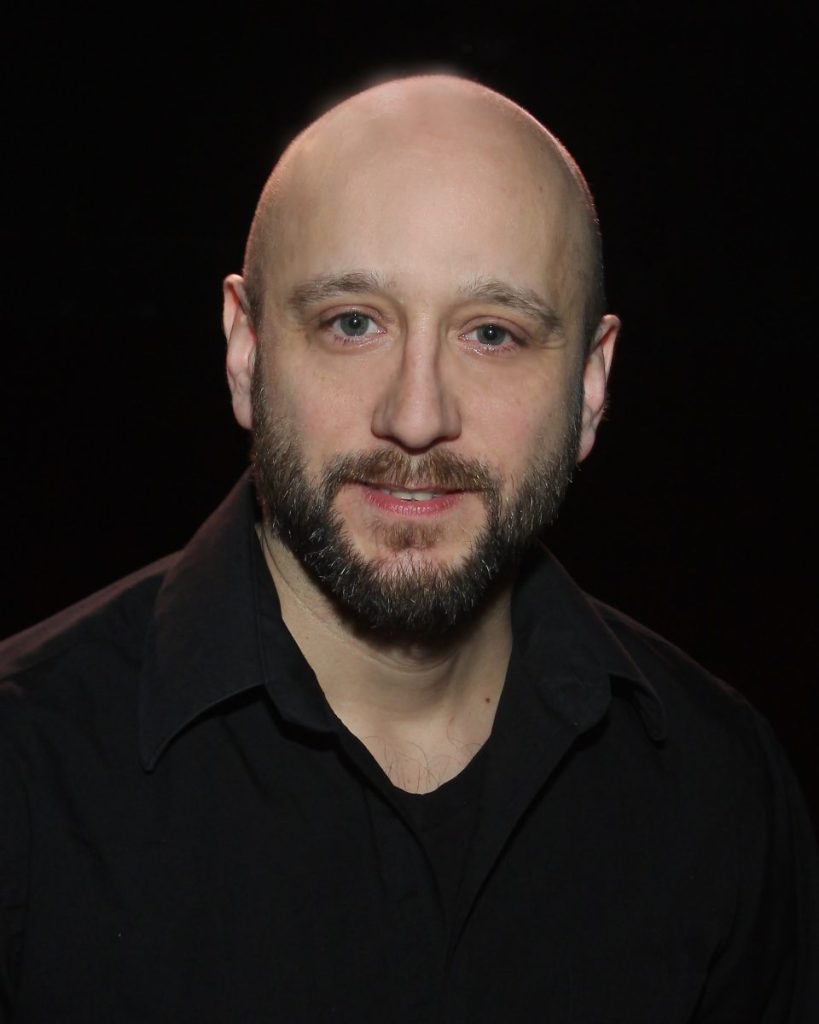 Christopher McGruer – Sound Team
Christopher is delighted to be helping on sound for The Games Afoot. Christopher has appeared in a variety of plays for OSLT, most recently The Curious Incident of the Dog in the Night-time. He also directed Having Hope at Home in 2017 and recently directed Norm Foster's The Christmas Tree as a film adaptation for a Roxy Presents production.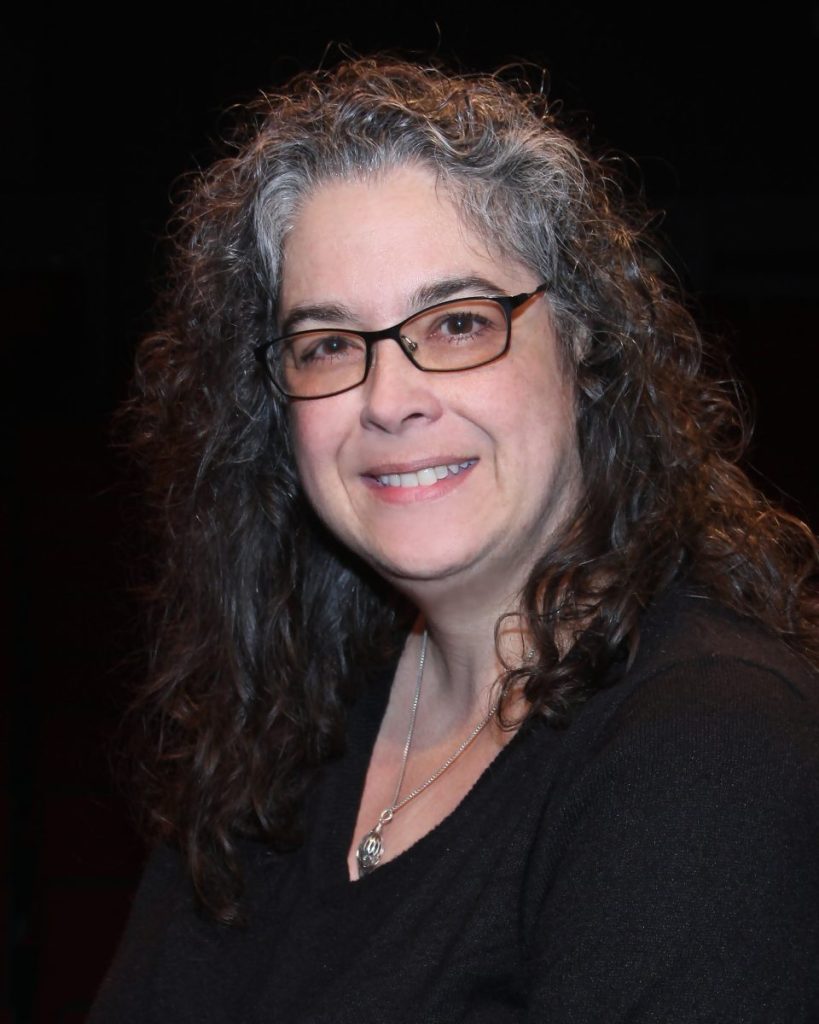 Karen Giberson – Wardrobe Lead
Karen has been involved with the theatre for over ten years, five of which have been for the Roxy working in the Wardrobe department. She thoroughly enjoys meeting and working with all the cast and crew on every production. It is never a dull moment! Recently she has forayed into Set Painting and the Properties team. Both were a challenge but lots of fun.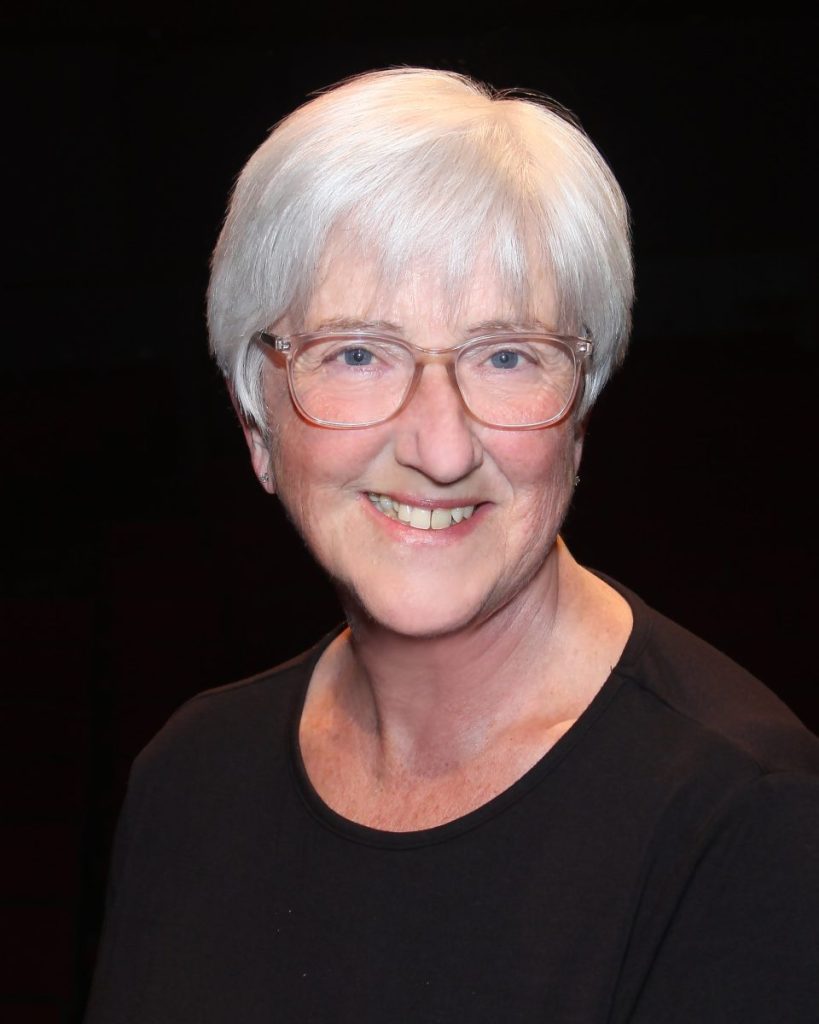 Anne Thompson – Wardrobe
Anne became a member of OSLT in 2016 but had been attending performances for many years prior to moving to Owen Sound. She has volunteered as an usher, bartender, assistant stage manager (Red Plaid Shirt), and wardrobe team member (Beauty and the Beast). In addition, in the past, she has served as Secretary on the OSLT Board of Directors (2021-2022), and on the Playreading Committee. Owen Sound Little Theatre has "punched above its weight" and I'm very proud to be a part of it!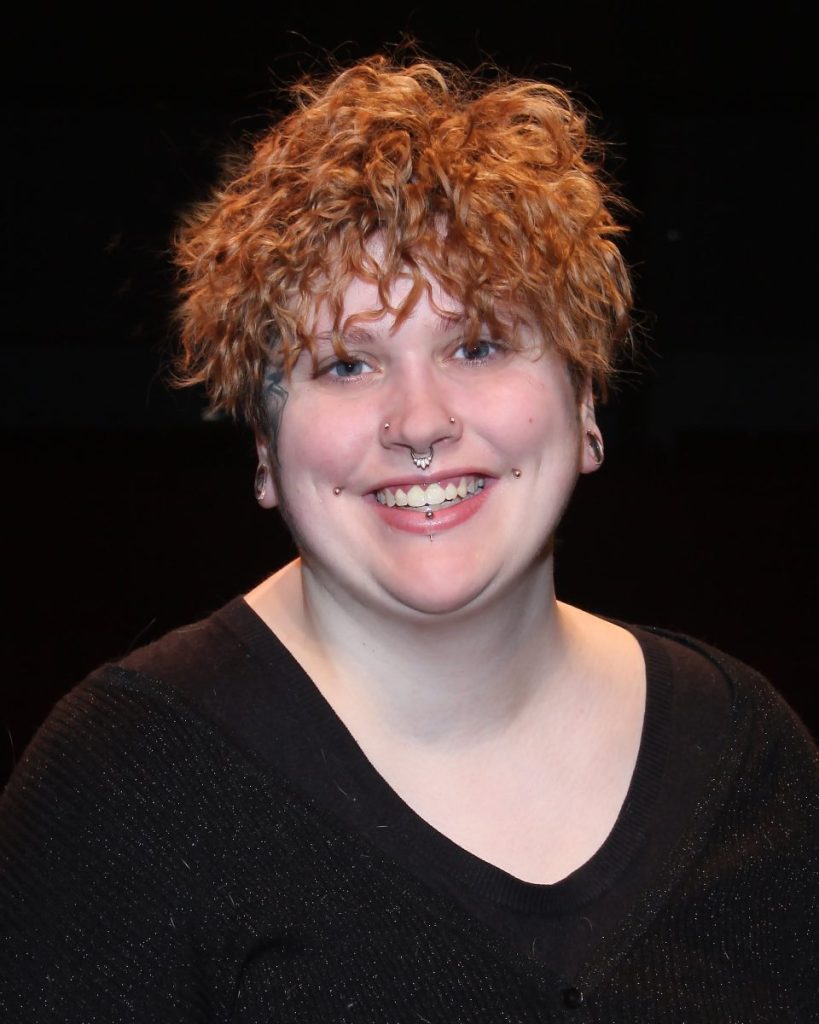 Katt Dickerson – Make-up Lead
Katt is a jack of all trades at the Roxy! They house manage, bartend, do makeup, hair, wardrobe, props, and are now mentoring to direct! They even worked on The Christmas Tree. Katt loves the Roxy and being creative. These two things just make complete sense like peanut butter and jam sandwiches. This is Katt's fifth OSLT show and she is proud to be a part of this madman comedy gold. Katt doesn't live at the Roxy we swear!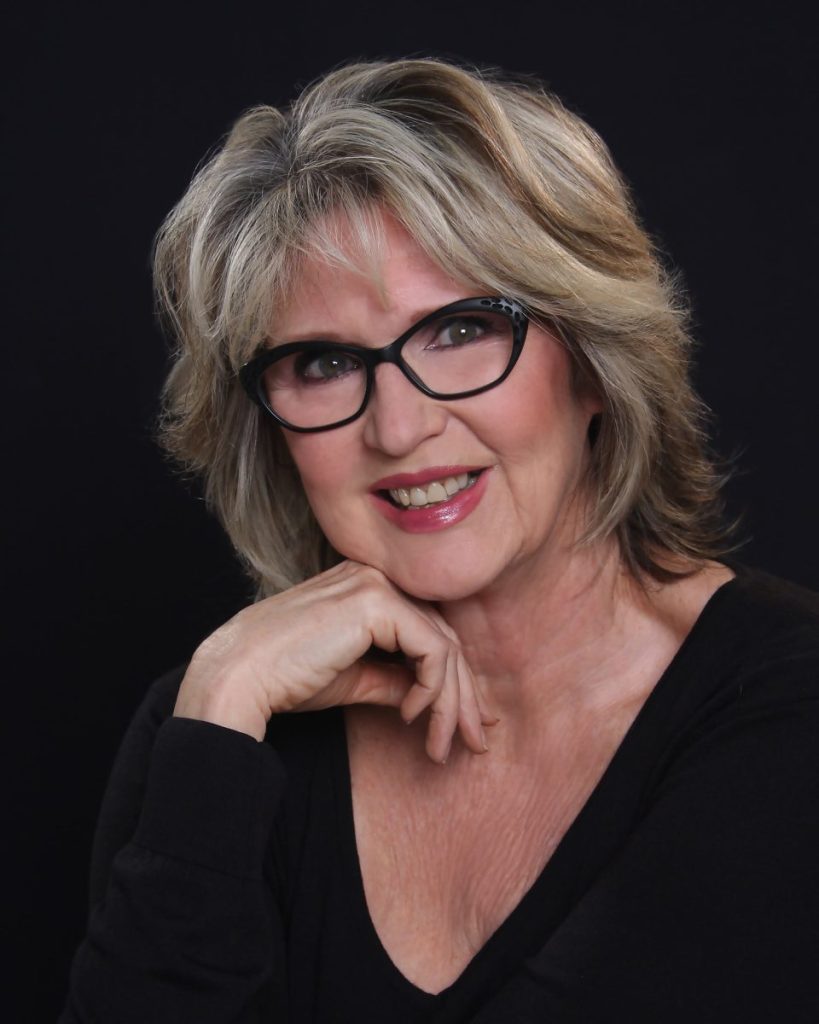 Michelle Merizzi – Make-up
Michelle has been a professional makeup artist for 30 years, and has worked with many of the top photographers and directors in Canada. She is thrilled to be a part of the OSLT team and part of the Game's Afoot team. Most recently Michelle has designed and created a very special mask for the Beast in Beauty and the Beast.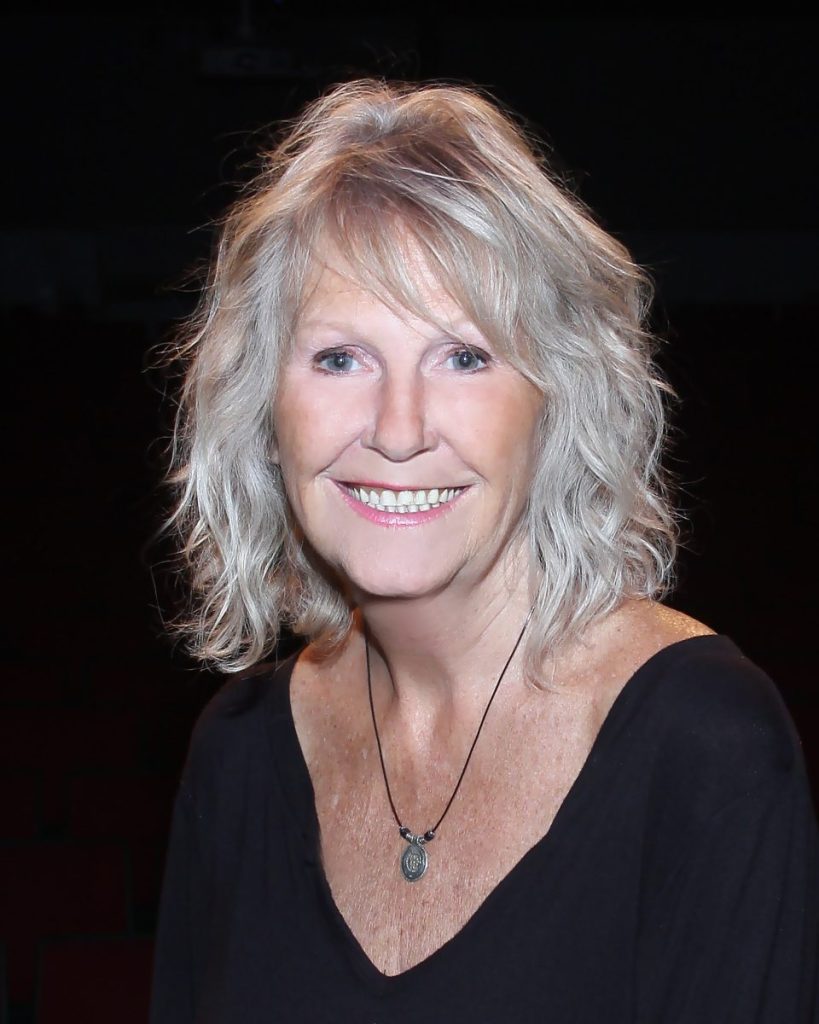 Kasey Williams – Hair & Wigs Lead
Kasey has been working her magic with hair and wigs for many years making amazing creations for OSLT productions. She has designed creations for many OSLT shows, most recently: Spamalot, Noises Off, The 25th Annual Putnam County Spelling Bee, Sister Act, West Moon, and Matilda.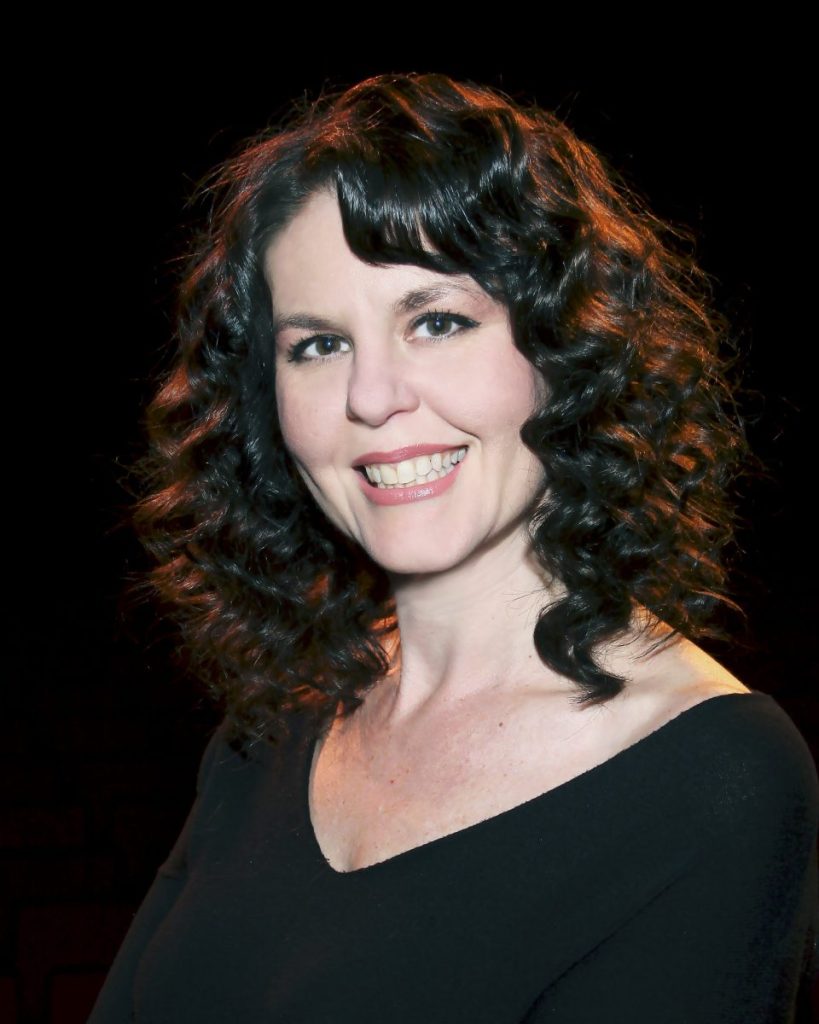 Carrie Cathrae-Keeling – Hair & Wigs
This is Carrie's 9th play for the OSLT, on stage and behind the scenes. She has recently joined the hair team and is finding the new role challenging and fun. You will find her on stage in the upcoming production of Gorgeous Gallivanting Goddesses. She looks forward to many more plays in her future.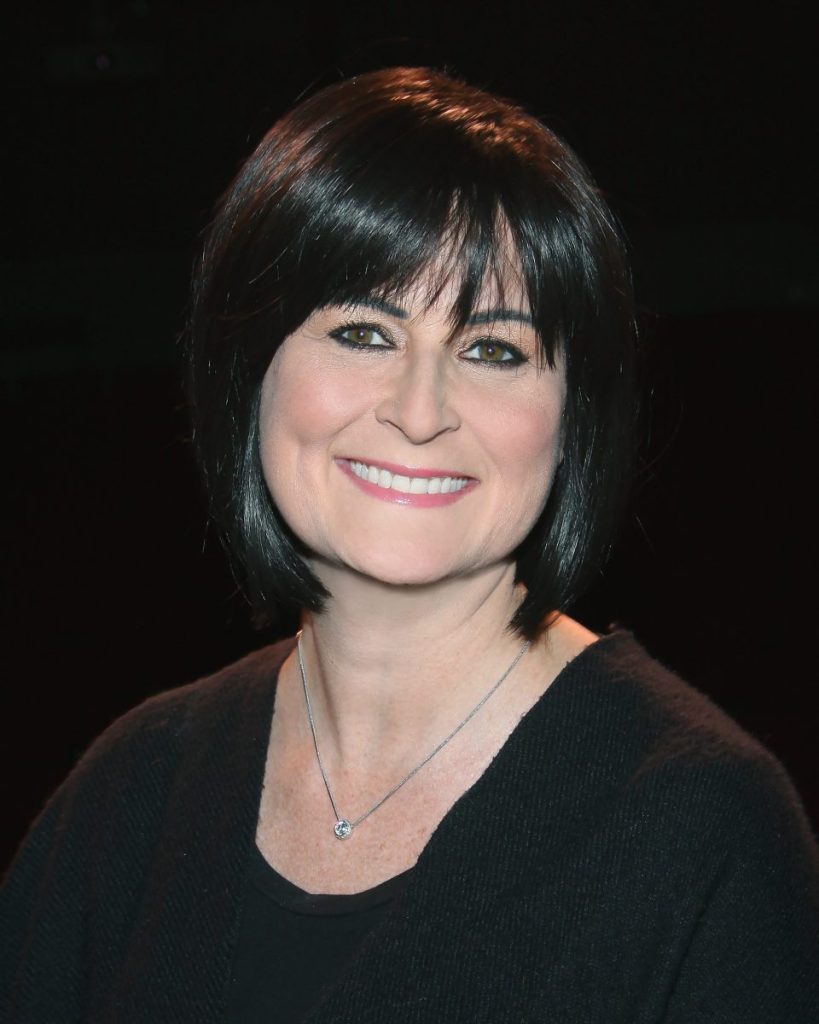 Kathleen Murphy – Social Director & Producer Mentor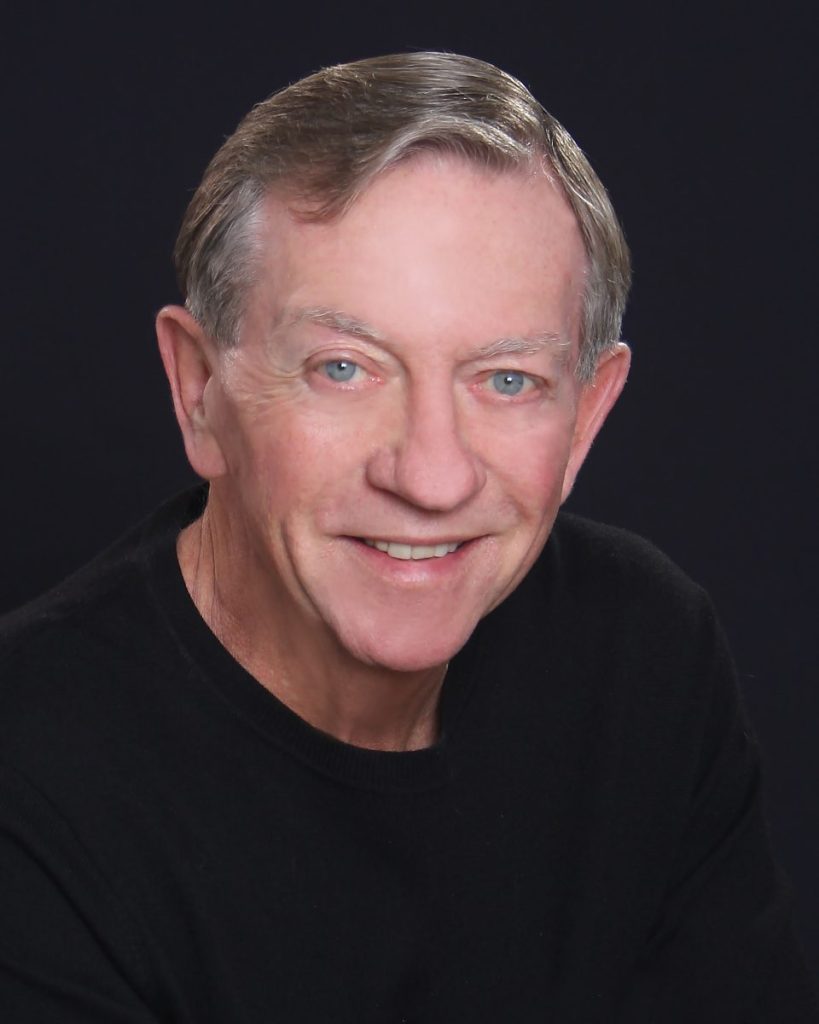 John Prettie – Headshot Photography
John is an OSLT veteran, and has appeared in many Musicals, Comedies, and Dramas over the years.  His is a member of the Play Reading Team that selects the productions for our season.  He volunteers as an Usher, Bartender, and anywhere else his help is needed.  Being a professional award winning photographer, his other role with OSLT is photographing our cast and crew photos for display in the theatre lobby, as well in the program, on the big screen and the website.
Not Pictured:
John Fearnall – Promo Photography
Photos by: John Fearnall of Good Noise Photography
Thank you to our Production Sponsors!