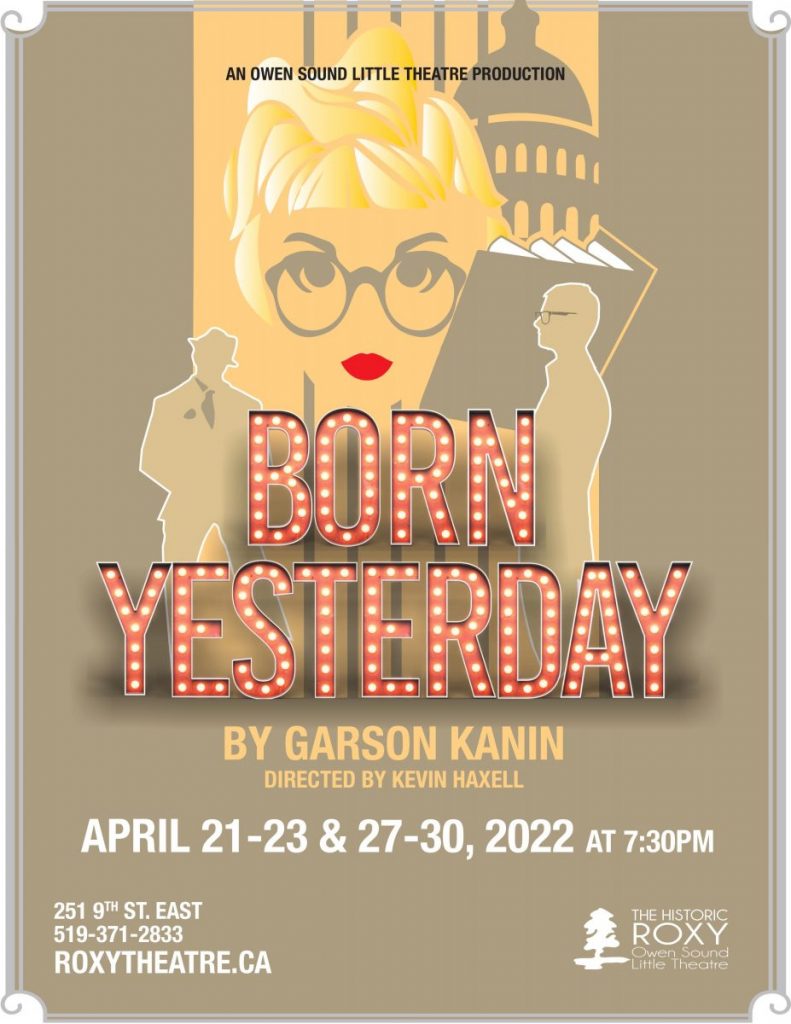 In this sharp-edged satire, thug businessman Harry Brock heads to Washington D.C., determined to buy his way into a law amendment. His only liability? Billie Dawn, his ex-chorus line girlfriend who sticks out like a sore thumb. Harry hires a reporter to teach Billie poise, but a little education goes a long way, and Harry gets more than he bargained for. A suspenseful comedy about political corruption, abuse and attitudes of the 1940's – or of today?

Directed by Kevin Haxell
Play by Garson Kanin
Dates: April 21,22,23 and 27,28,29,30 2022

CLICK HERE to buy tickets!
CLICK HERE to read the Director's Notes!
CAST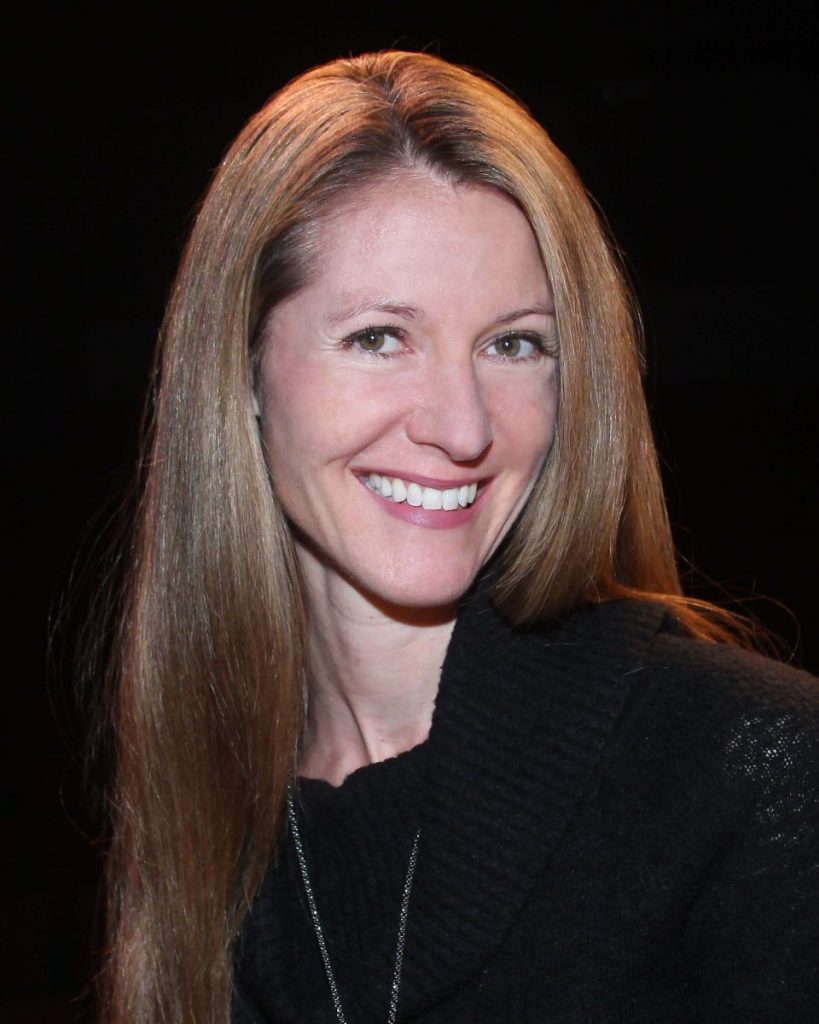 Connie Rossiter – BILLIE
Born Yesterday is Connie's second OSLT production in recent years, following her appearance in Noises Off in 2018. She is thrilled to be working with such a fantastic cast, crew, and production team and would like to recognize director Kevin Haxell for his dedication to his craft and attention to detail. Connie has also performed as a singer/songwriter and is one-half of the music duo Beckon. Connie loves to horse around with her quarter horse mare, Daisy, and is having the best time chasing her dreams over small but somewhat terrifying fences (only slightly less terrifying than stepping into the role of Billie Dawn!). Connie would like to thank Matt, Gabe, and her family for all of their support, patience, love, and laughter. As John Wayne said best, "Courage is being scared to death and saddling up anyway".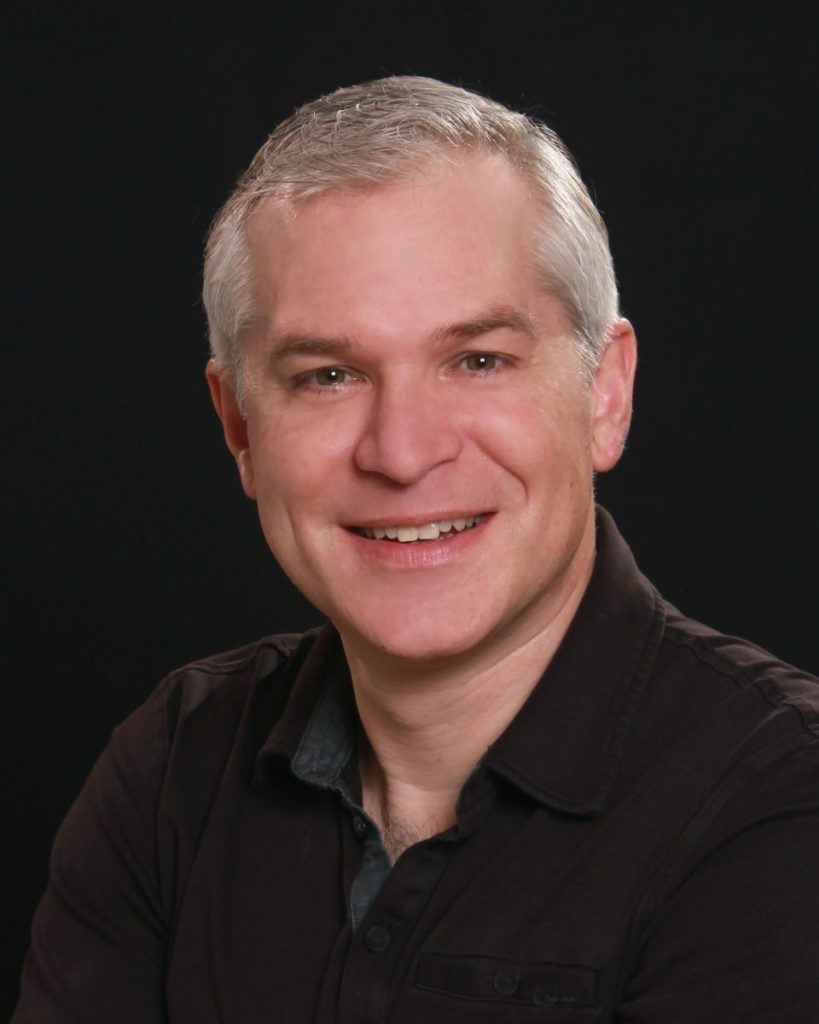 Tom Albrecht – HARRY BROCK
Tom grew up on a dairy farm, is a graduate of Ryerson Theatre School and spent 3 years on stage in Stratford. His last OSLT performance was as Hamlet in, you guessed it, Hamlet.  Tom is excited to collaborate and create with all the volunteers involved after a long layoff from the stage. "Welcome back to the theatre".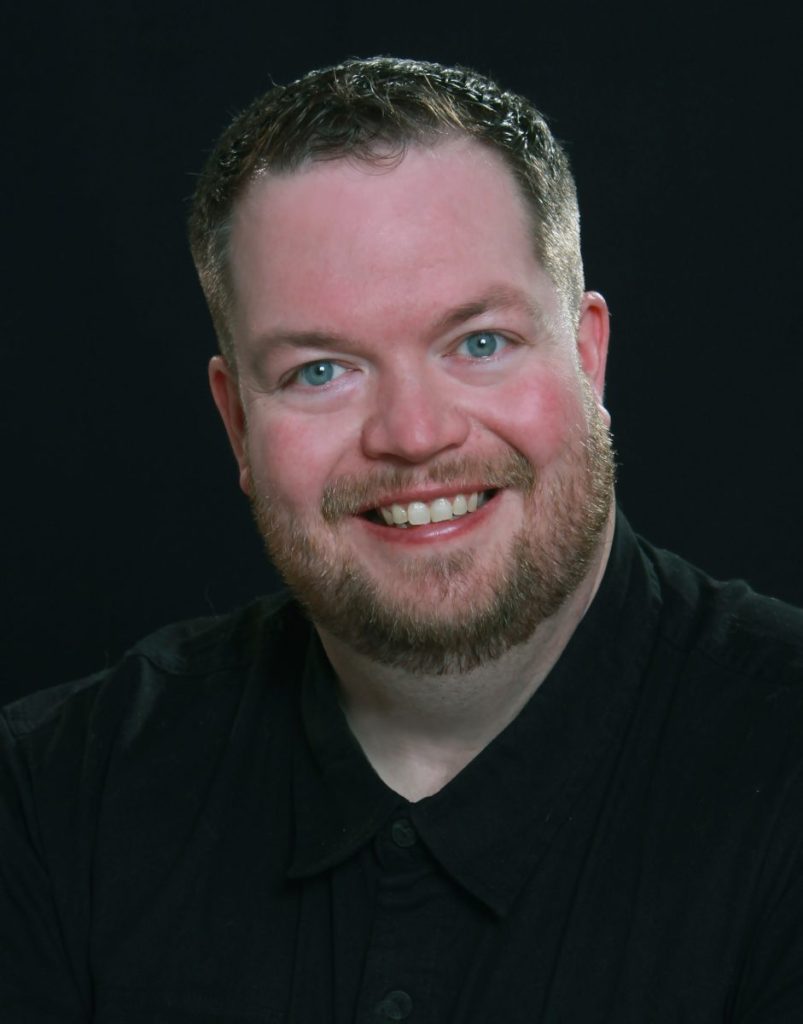 JC Coutts – PAUL VERRAL
J.C. has worked in radio and television across Canada for the last 20 years. He's currently heard every weekday morning on Mix 106.5, every weekday afternoon on 97.9 The Bruce and occasionally on 560 CFOS. An active volunteer, J.C. has served on a number of boards, including the Grande Prairie SPCA, Peace Area Riding for the Disabled Society and Kev's Kids. He's in his 10th season as a volunteer hockey coach, currently with Girls U18C in Saugeen Shores. When he's not talking, coaching, or volunteering, he's spending time with his wife and their three rescue cats (Earl, Mavis and Sparty) along with their Golden Retriever, Paisley. This is J.C.'s first time on stage!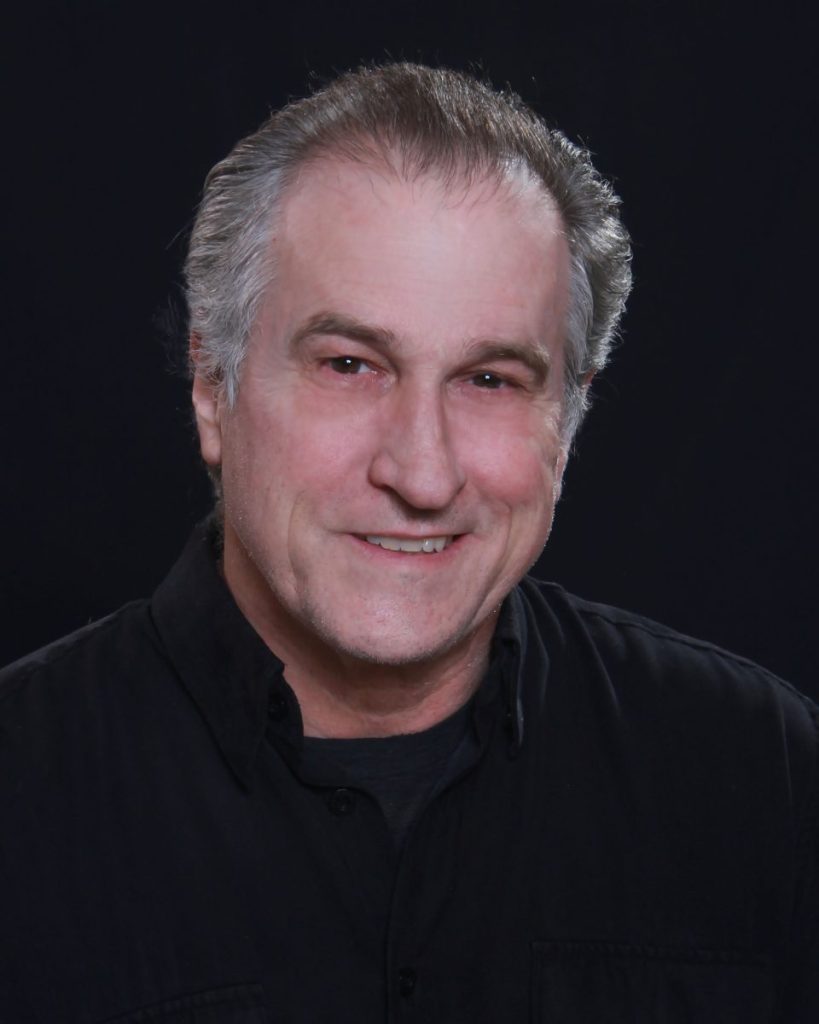 Enio Mascherin – ED DEVERY
Enio is an improviser, actor, writer, and musician performing in his third OSLT production. His various and occasional performances in film and television are too nebulous to mention and too brief to be remembered. You may, however, recognize his voice from a few radio commercials airing on local radio stations.  A founding member of the Toronto Theatre Sports movement, Enio has been a member of such fringe comedy troupes as Unfinished Business, The Urchins of Menace, and Better Than Nothing.  In a previous life, Enio was an Associate Producer at The Second City Toronto, and a Director of their Improvisation Training Centre. He has taught improv at Seneca College in Toronto, Haliburton School for The Arts and conducted workshops for OSLT.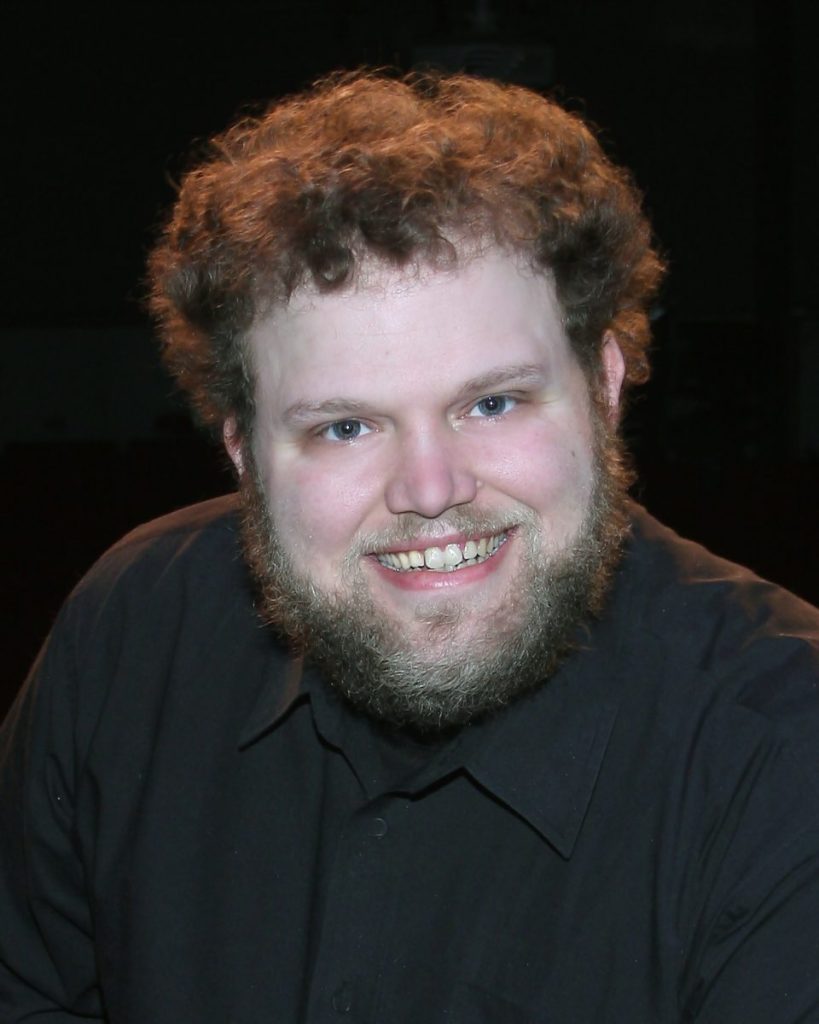 Michael S. Johnston – EDDIE
This is Michael's 4th show with OSLT and his second with a speaking role.  His debut was in Noises Off in 2018.  He also volunteered as a sound technician and stagehand for The Curious incident of the Dog in the Night-Time and A Red Plaid Shirt.  In the past Michael has been active with other community theatres, directing, acting, and leading improv nights.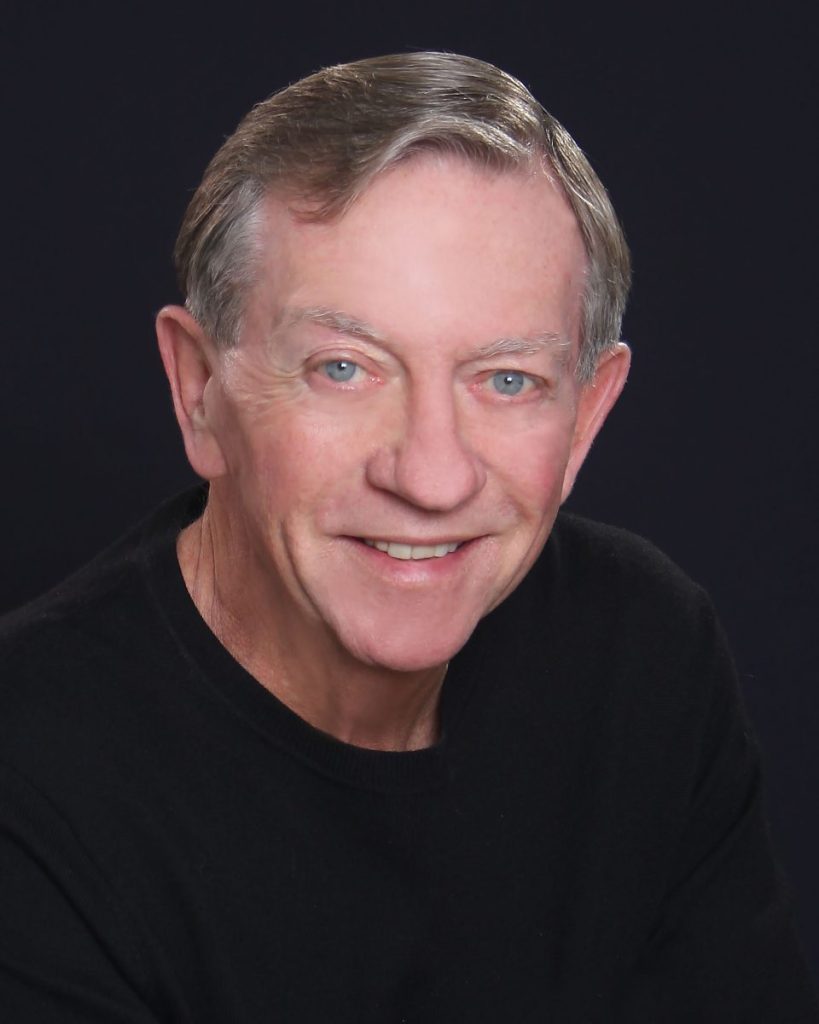 John Prettie – SENATOR NORVAL HEDGES
It's been a while, but John is thrilled to be back on stage in this great OSLT production!  Over the last 3 decades he has not only had many acting roles in shows but was the Producer of many more.  John is a past OSLT Director, volunteers behind the bar and is currently part of the Playbill Team, helping to select the shows put on each year.  On top of all those volunteer hours, he is responsible for the photography for our productions.  "Hats off to our great director Kevin Haxell, and the entire team needed to mount this memorable show."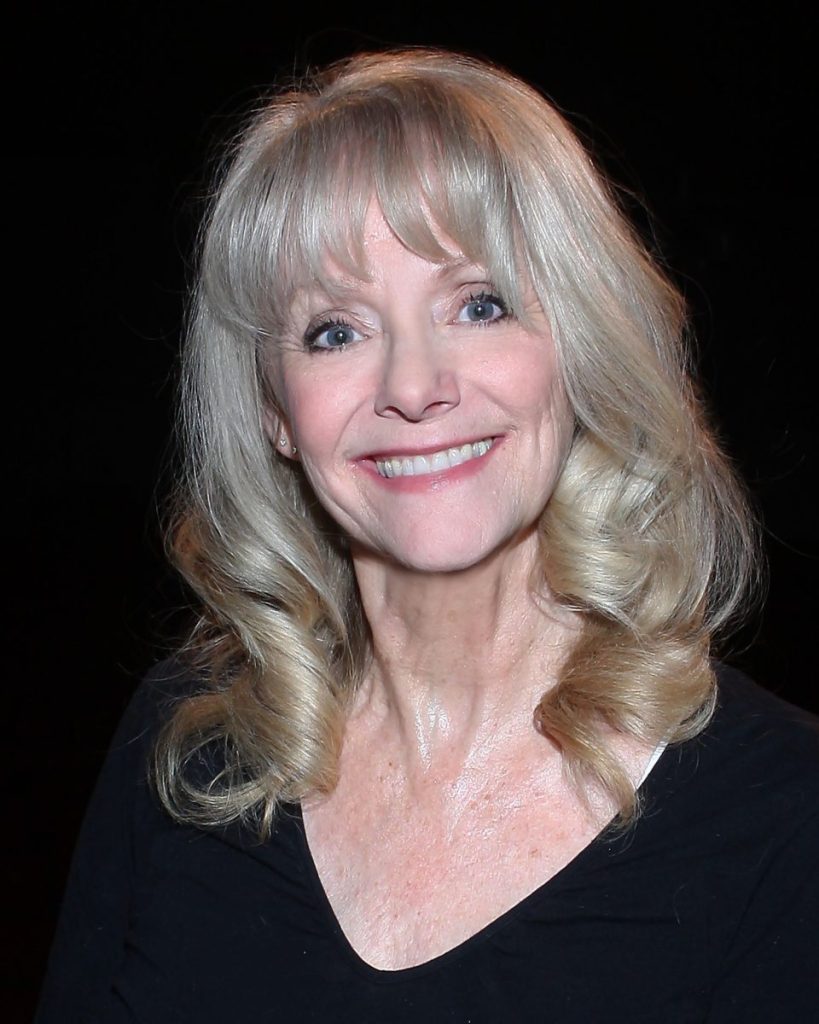 Paula Mercer – MRS. HEDGES
Paula Mercer is pleased to be in the role of Mrs. Hedges in this comedic play. While this is just her third performance role with OSLT, she has been involved with the choreography of many musicals over the last 2 decades, including Spamalot, Sound of Music and Anything Goes. She has also performed elsewhere in The Producers, Hello Dolly, Dirty Rotten Scoundrels and Drowsy Chaperone. Thanks to director Kevin Haxell and the crew and cast for their support and talents.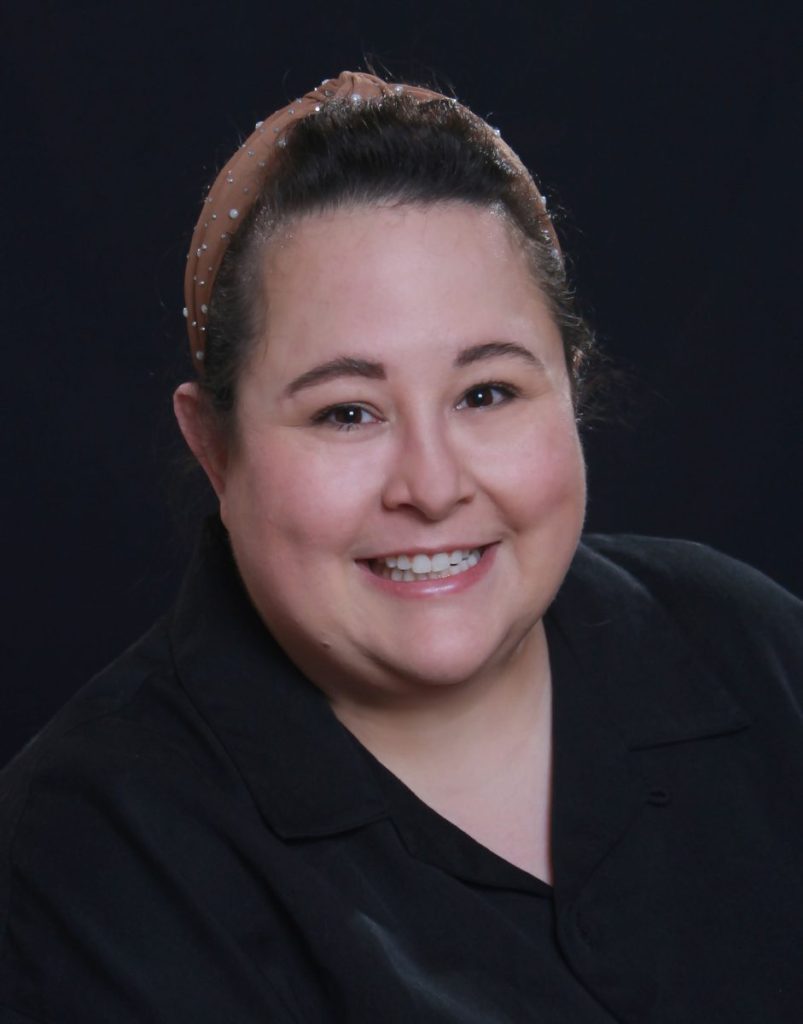 Jessica Coultis – HELEN
Jessica was last seen on the Roxy stage in Office Hours. Previously you may have seen her in Les Belles- Soeurs and Celebrate! You may have heard Jes' voice coming from your radio when you're tuning into Bounce 92.3.  She hosts the weekend show and loves to take the Bounce truck out to different events around the community. She is very excited to be back and acting with such amazing talent!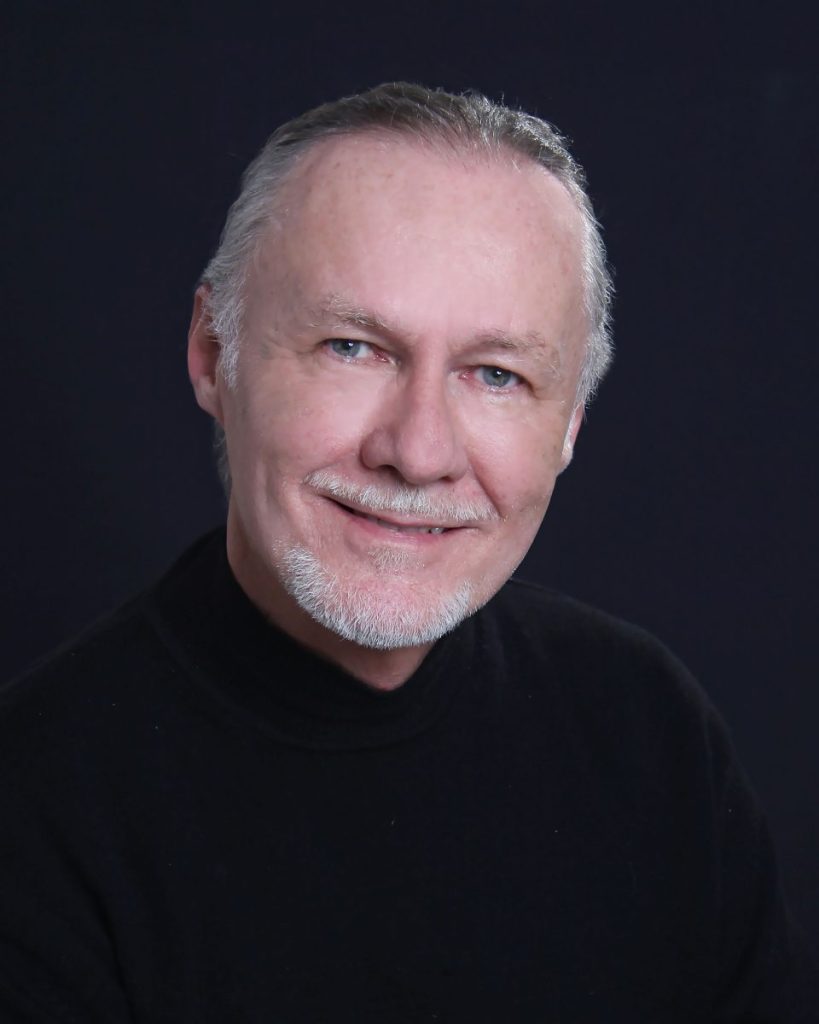 James Welwood – ASSISTANT HOTEL MANAGER
After careers in education and design James retired to the Chatsworth area in 2017 to enjoy his gardening, painting landscapes, and cooking.  Theatre has been a lifelong interest kindled in high school, explored in university, and nurtured as a volunteer for stage and film productions throughout the years. He is thrilled to be a part of the Born Yesterday company and is especially grateful he has only a few lines to commit to memory!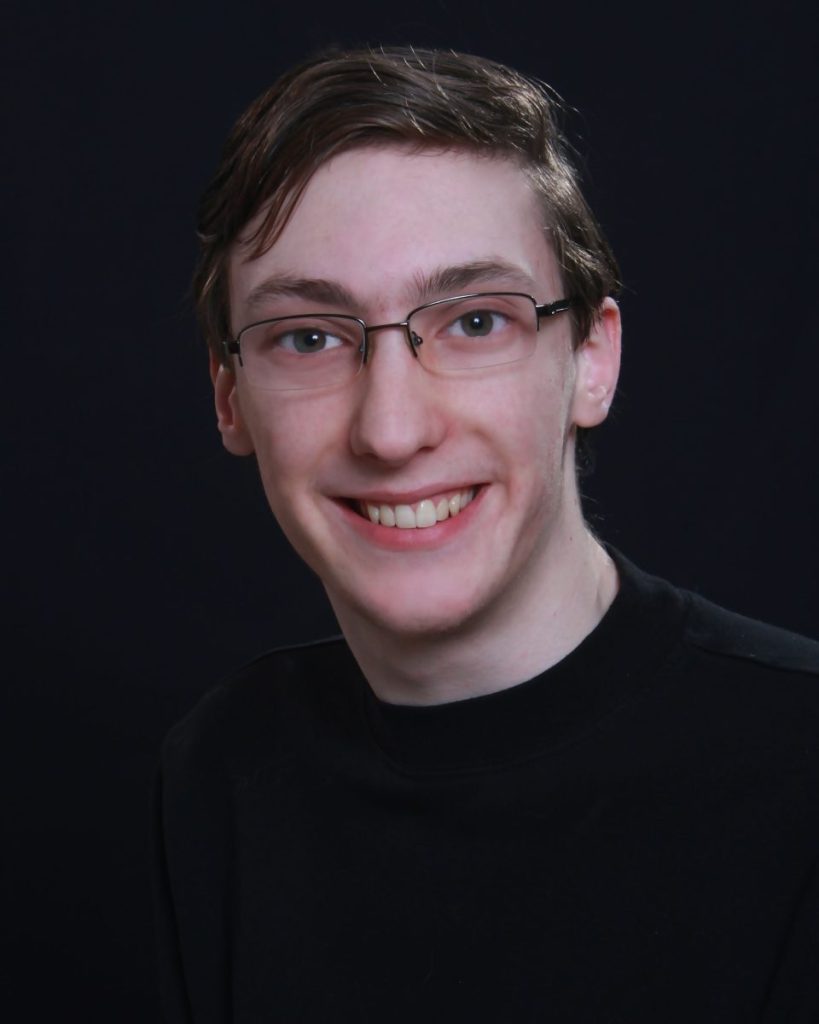 James Giberson – BELLHOP #1/SHOESHINE
James loves all things theatre and is excited to be returning to the stage in Born Yesterday. An OSLT youth volunteer for 5 years, he has been on stage previously in 3 OSLT productions and 1 high school play at St Mary's. Throughout rehearsals, he has learned many skills including juggling.  James urges the audience to applaud loudest for the bellhop who juggles the best!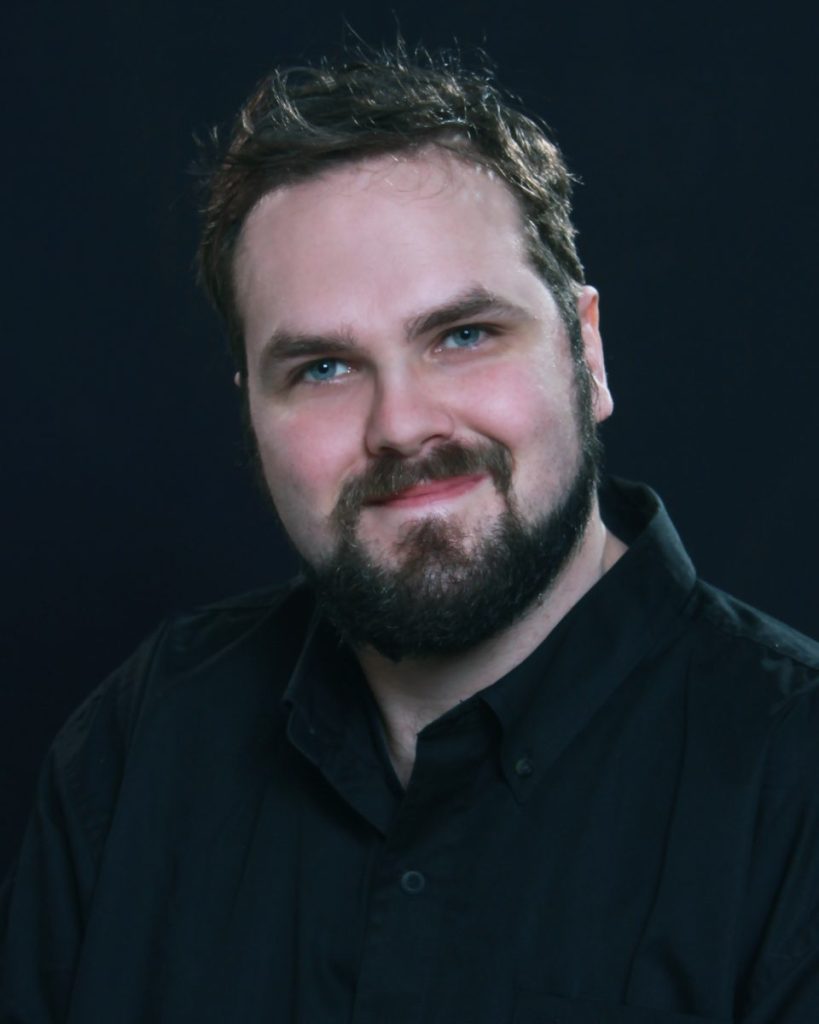 Dwayne Ridout – BELLHOP #2/WAITER
This is the first time Dwayne has been on the big stage.  An old hat at juggling but new to acting, he wants to thank everyone for making this new endeavour a fun and exciting time!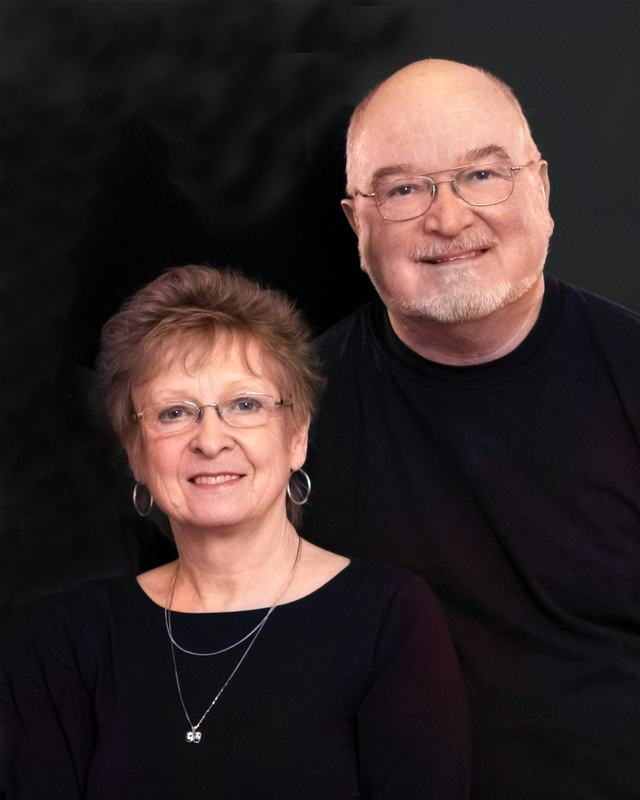 Carroll & Paul Flood – MANICURIST & BARBER
Carroll and Paul have been OSLT members for 40 years and have had many roles on stage and backstage.  They are enjoying their cameo roles in this production.
CREW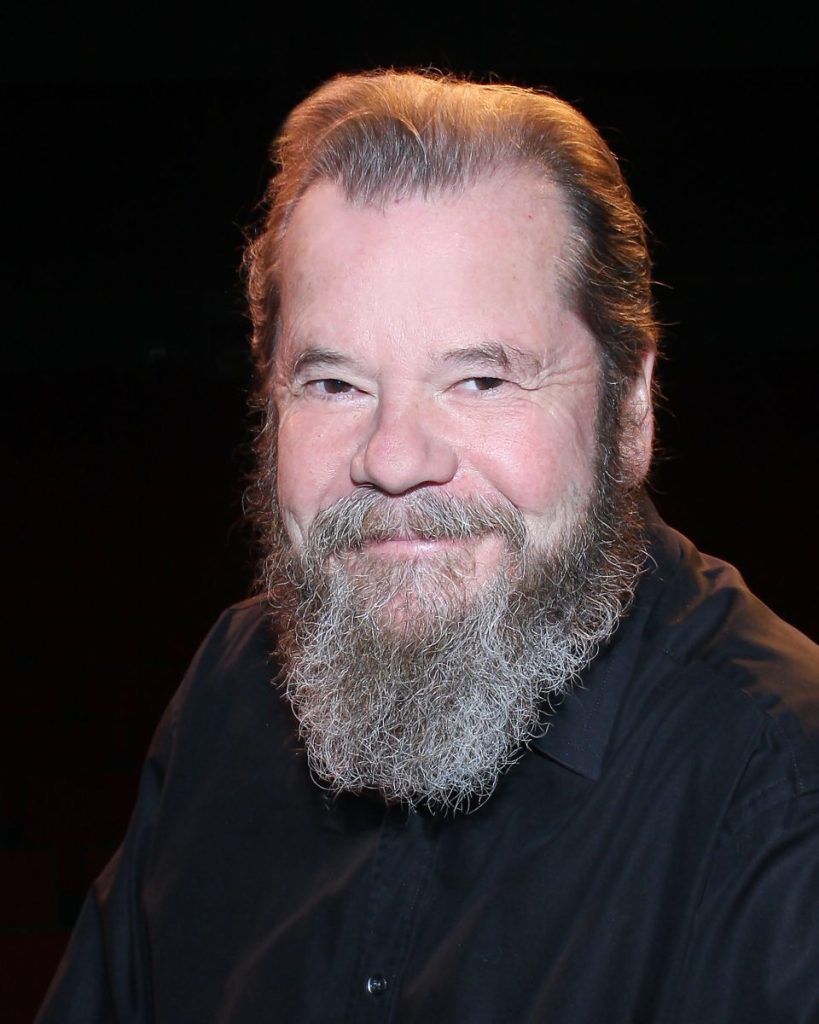 Kevin Haxell – DIRECTOR
This is Kevin's third show for OSLT as a Director.  In 2018 he directed OSLT's April production of Peter Colley's The Ghost Island Light and its November production of Noises Off.  As an actor, he last appeared in The Miracle Worker, as Captain Keller.  Before that, he played two doctors for OSLT:  Dr. William Bingham in Having Hope at Home and Dr. Bradman in Blithe Spirit.  In 2015 Kevin visited Owen Sound and attended a performance of OSLT's The 39 Steps and was blown away by the professionalism of the production.  After being involved in over 40 productions in Oakville, Kevin retired to Grey Bruce in 2016 and was delighted that he could become a member of OSLT and work with this talented and welcoming community theatre.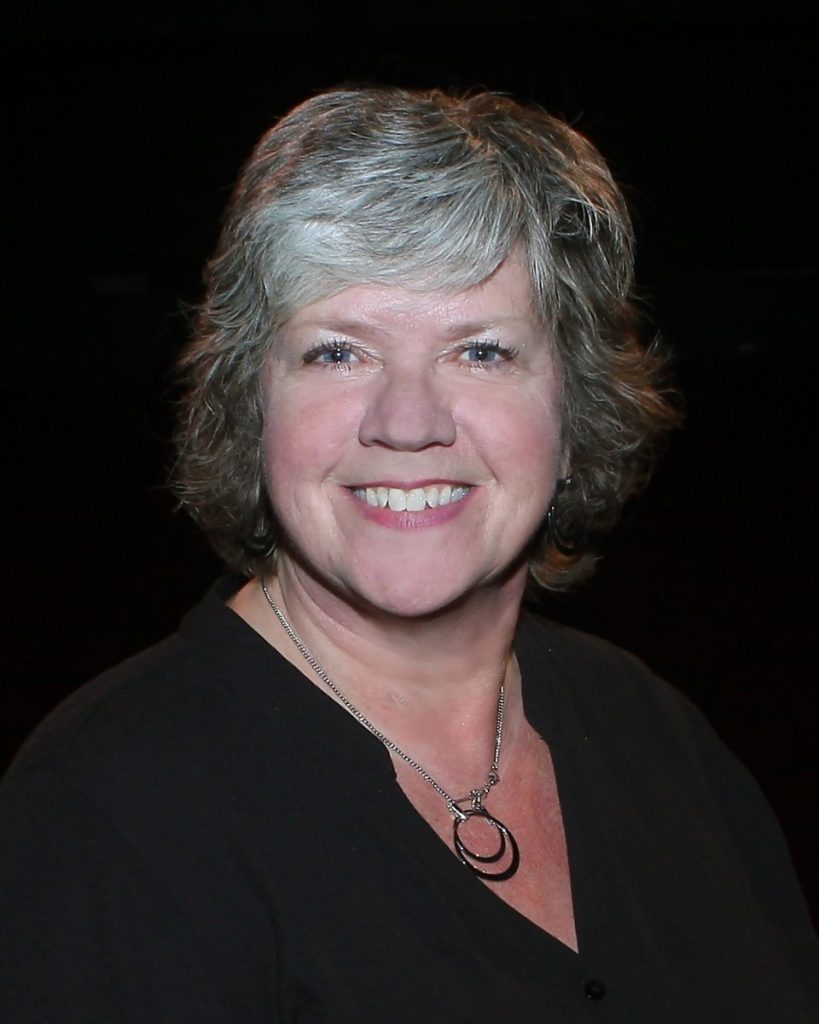 Jane Phillips – DIRECTOR MENTEE/PRODUCER MENTOR
Jane wants to first thank the cast and crew for allowing and encouraging her to sit in, wade in and be part of this fine show! Jane has had the opportunity to act in and produce many OSLT shows. Under Kevin Haxell and the cast's mentoring, Jane is honing her newest skill, Directing.  She has learned and laughed so much but reminds everyone, "How do I know?  What do you think I am?  A Director?" Knowing that OSLT is always on the lookout for new members to take on new roles she was also quite happy to use her vast experience Producing to mentor this production's new Producer.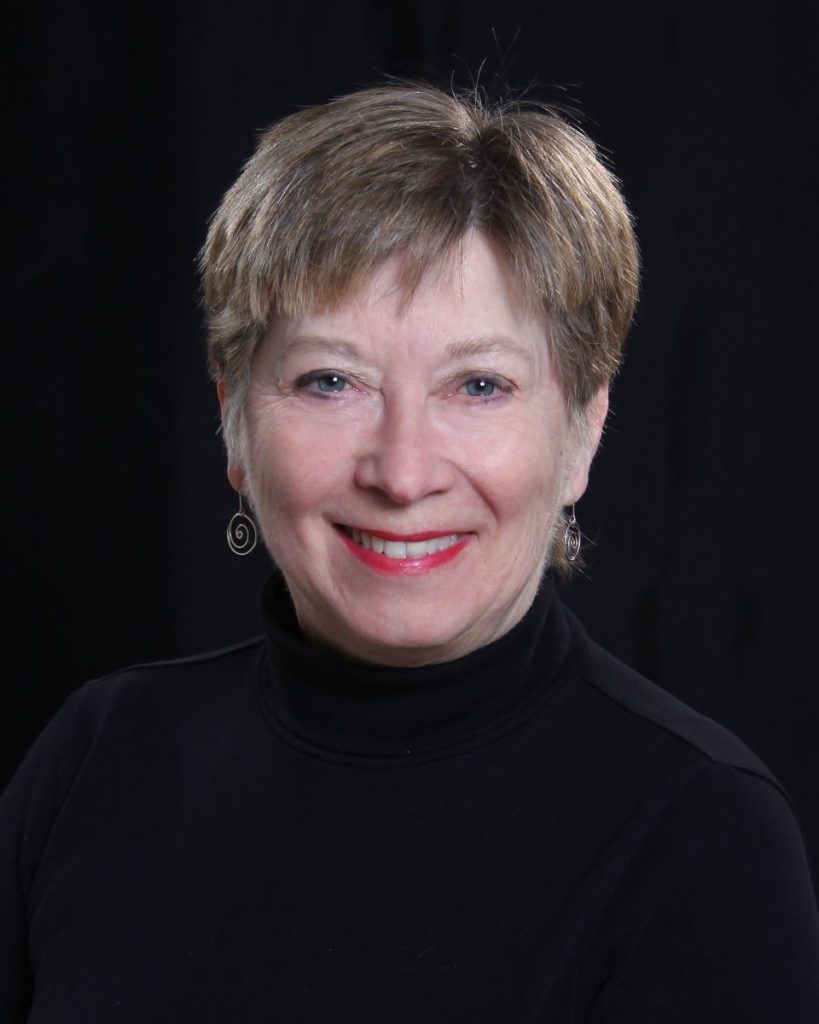 Sandi Holland – PRODUCER
Sandi was an avid theatre fan when she met her now husband, Kevin Haxell.  His passion for community theatre introduced her to volunteer roles in stage management.  As a former Toronto business executive and now a sole proprietor, the ability to engage in OSLT's creative ventures challenged and ignited her own right brain thinking.  Under the watchful eye of her phenomenal mentor, Jane Phillips, Born Yesterday is Sandi's first show as a Producer.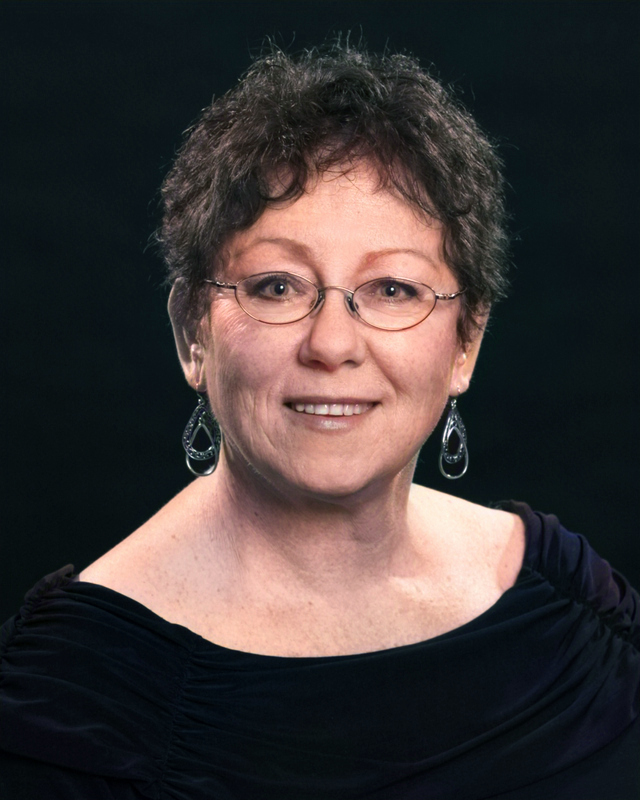 Lisa Miller – STAGE MANAGER
Lisa has been an OSLT member for 14 years and has had the opportunity to work on many OSLT productions in different capacities, including props, lighting, sound, Assistant Stage Manager, and Stage Manager.  She has also had on-stage roles in OLST's The King and I, Outer Space, and The Devil's Disciple.  "Working with the talented folks on stage, backstage and in production, along with the creative leadership of Kevin has created a memorable experience that I will cherish and look back on with pride".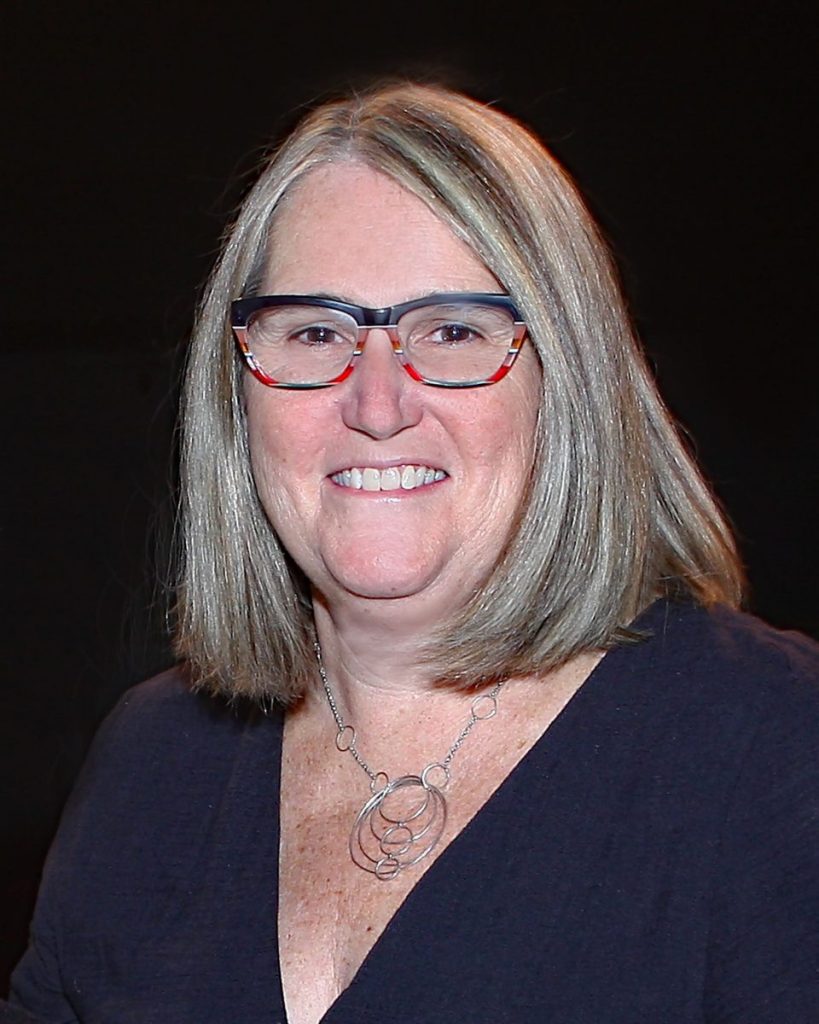 Sandy Lemaitre – ASSISTANT STAGE MANAGER/COVID19 PROTOCOL LEAD
Sandy has been involved in many OSLT productions, on stage and off, over the past 18 years. She is thrilled to be working backstage again with her friend and mentor, veteran Stage Manager Lisa Miller. Other recent OSLT productions on which Sandy worked include, Shorthanded, Miracle Worker, & Whose Life is It Anyway.  Sandy also volunteered to keep the cast and crew as safe as possible by being the production's lead for COVID19 protocols.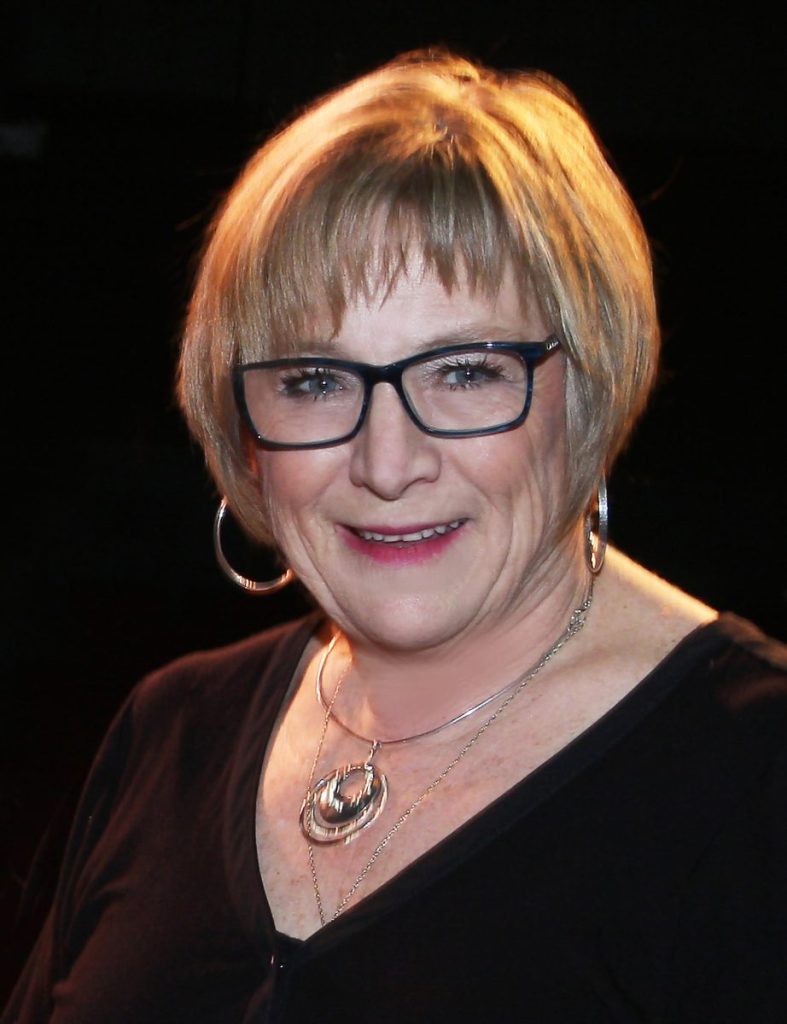 Valerie Prettie – ASSISTANT STAGE MANAGER/SET PAINTING TEAM LEAD
Not pictured (Painting): Ann Stewart, Carey Carrick, Marylou Strimas, Darlene Sebesta, Andrew Knox, Jed Phillips, Terry Burns
Working backstage is Val's niche.  She enjoys being part of the Stage Management Team, as well as painting the sets for this show and many past OSLT Productions.  You will also often see her volunteering as a bartender for shows at The Roxy. "Congratulations to all the production team both on stage and behind the scenes that have made Born Yesterday such a great success!"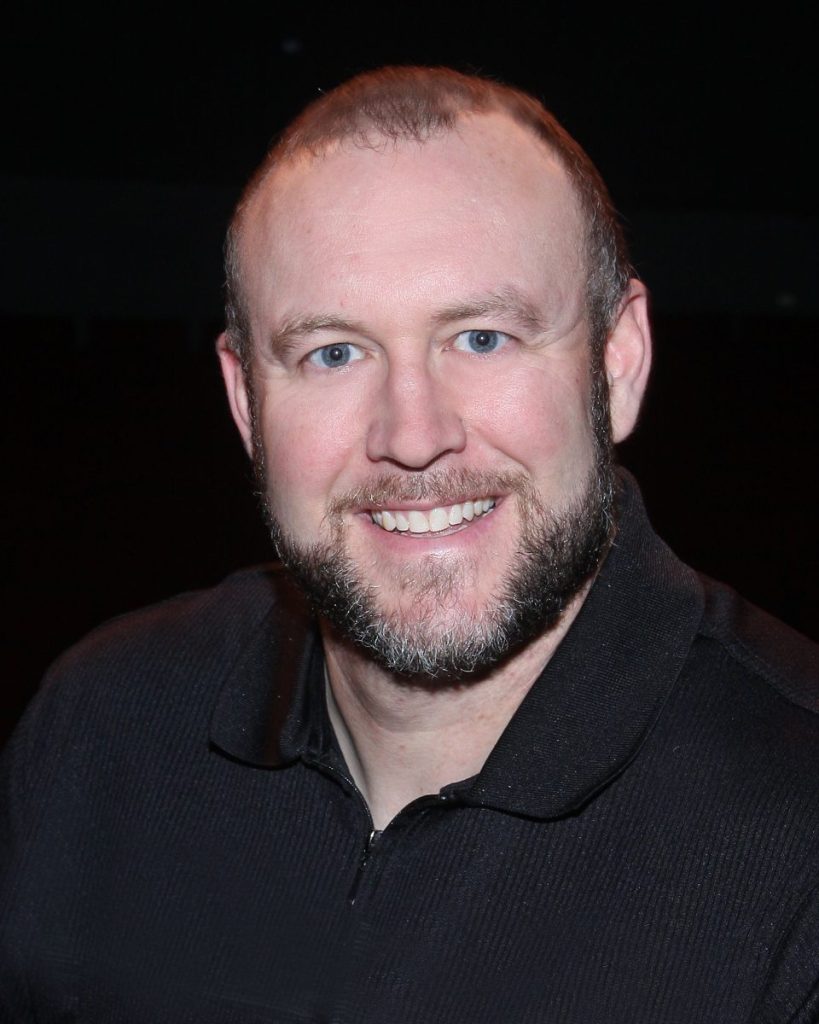 Dan Herrick – LEAD SET DESIGN & BUILD TEAM
Not pictured: Paul Nicholson (mentor), Sarah Goldman (Art Design/Model Builder/Builder), Jamie Smith, Paul Welch, Andrew Dinsmore, Michael Jevons, Peter Leonard, Bill Murphy, Dave Shipley, Jed Phillips, Martin Cooper, John Beisel, Michael Johnston, Jack Goad
Dan has a passion for film and theatre and brings his enthusiasm, energy, and talents to every project.  Having proven his skill on many builds, this is his first Lead Build production for OSLT.  Dan is flying high on this elaborate design under the eye of his amazing mentor, Paul Nicholson.  He wants to thank his wife, Trish, and his daughter, Maeryn, for their love and support.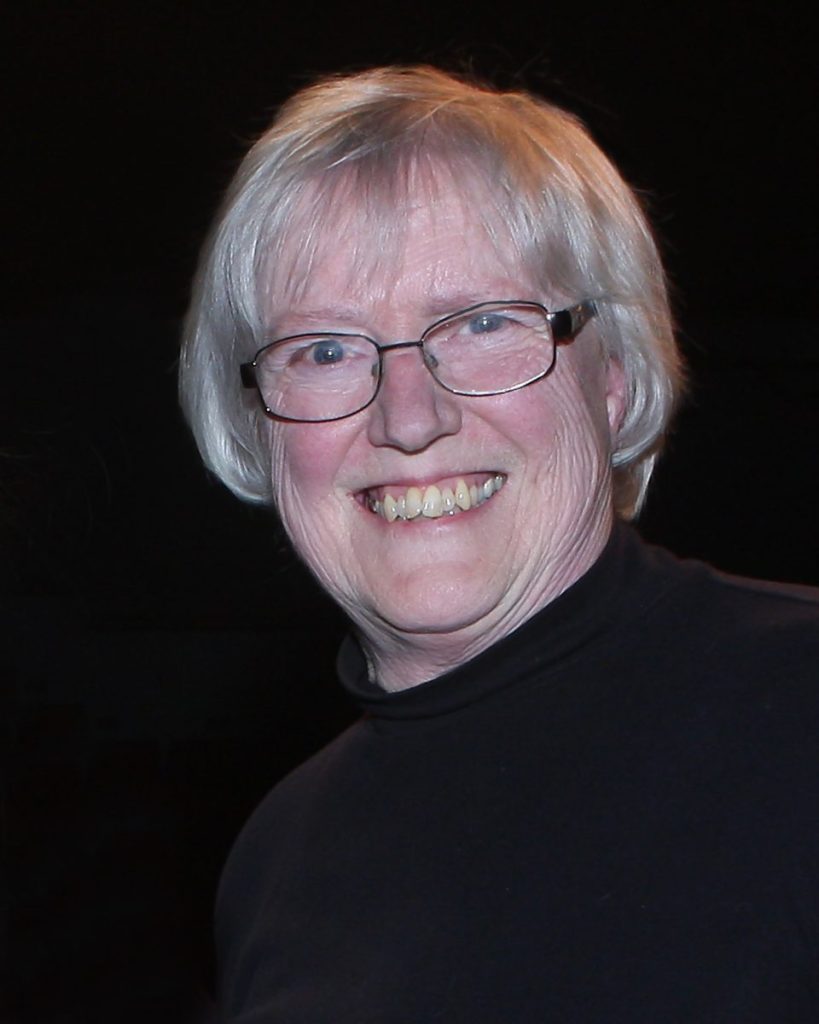 Cathie Tilley – WARDROBE LEAD
Not pictured: Karen Giberson
A long-time member of OSLT, Catherine enjoys working on pretty much any aspect of a production, including Assistant Stage Manager via Zoom (well, maybe not so fun on Zoom). For Born Yesterday, the enjoyment is the creative challenge of wardrobe for a period play. Cathy's most recent OSLT performances were in West Moon, The Miracle Worker and Who's Life Is It Anyway. She has had a great time working with such a talented and dedicated cast and crew and knows you'll enjoy the show.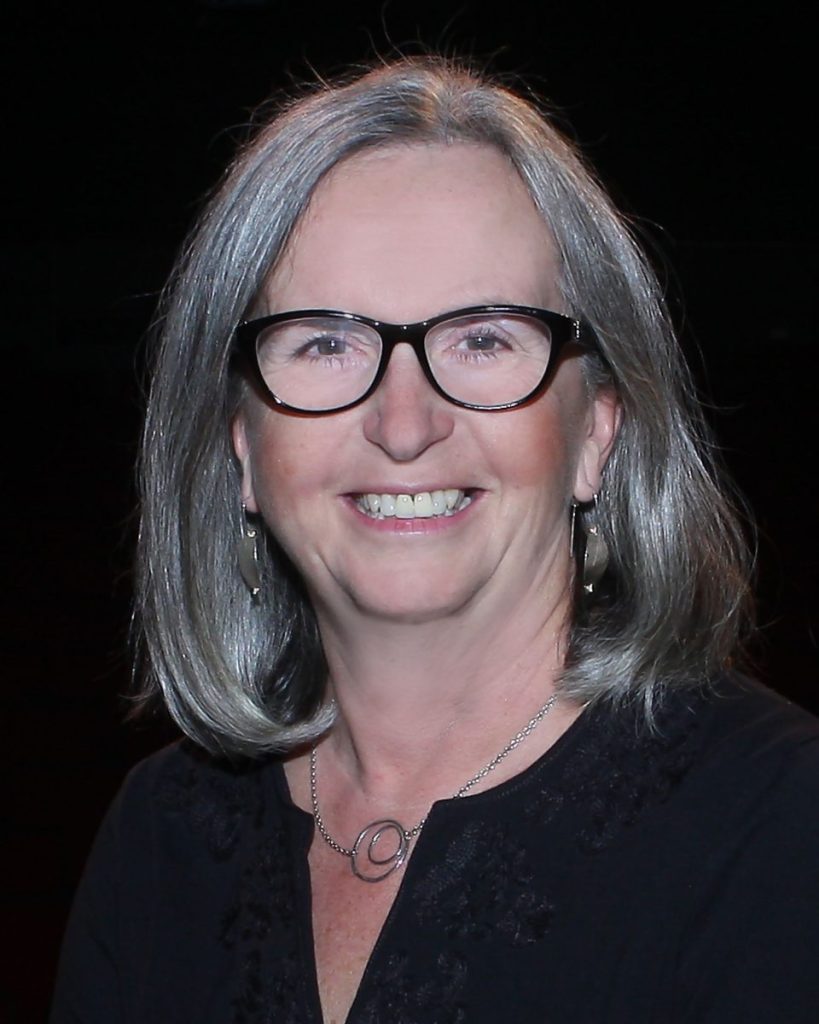 Kathleen Cassidy – LIGHTING TEAM LEAD
Not pictured: Yvonne Korince
Kathleen has been an OSLT member for over 40 years and has spent her time onstage and offstage, acting, singing, directing as well as designing and hanging lights. She is on our Board of Directors and is the Chair of the OSLT Reopening Committee. Kathleen welcomes you all back to the theatre!!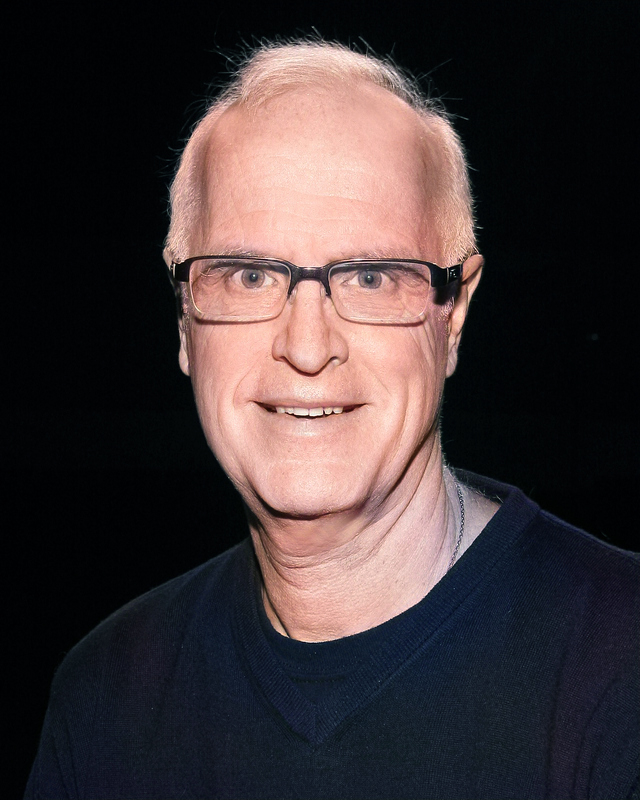 Mike Tettenborn – SOUND TEAM LEAD
Not pictured: Steve Byers and Gord McConachie
Mike was happy to volunteer to assist Director Kevin Haxell in selecting the music and finding just the right sound effects for this 'period' comedy. He enjoys working behind the scenes with lighting and sound as well on stage and has enjoyed various on-stage roles with OSLT, most recently Sister Act and Gas Head Willy.  Mike is also a past OSLT board member.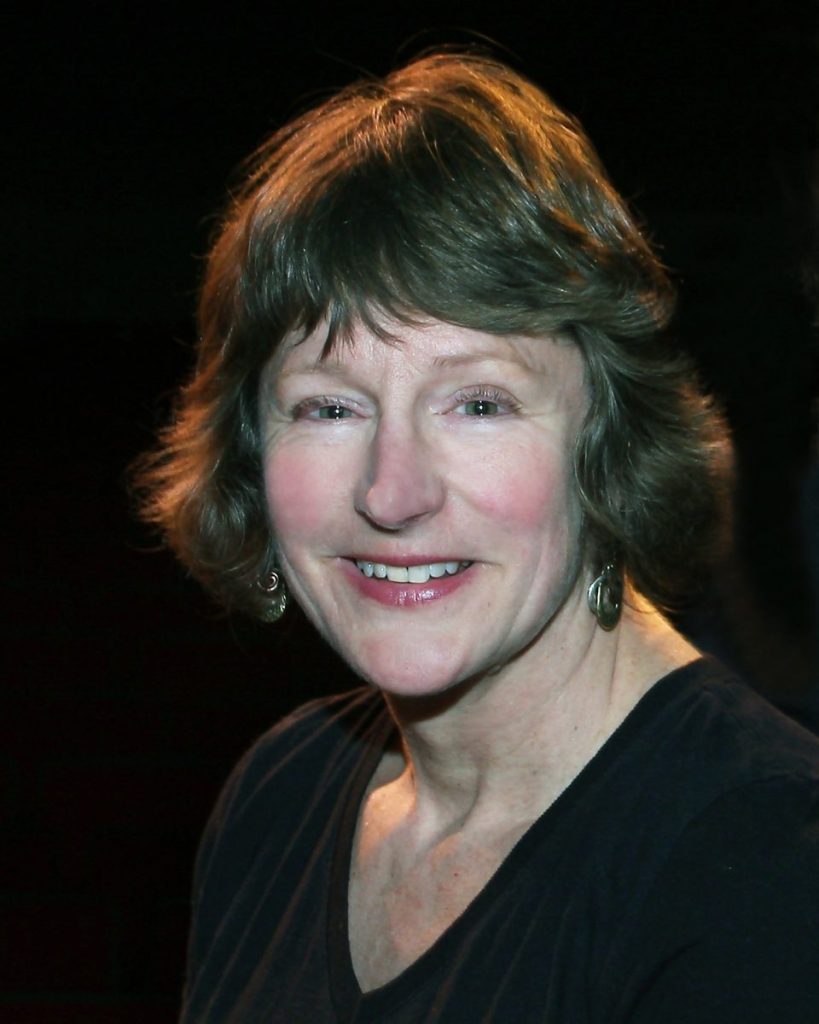 Debbie Morris – LEAD PROPS TEAM
Not Pictured: Jodi Armstrong and Laura Armstrong
Debbie's first theatre love is acting ON stage, most recently in The Long Weekend and A Red Plaid Shirt.  Creating and handling props BACK stage is a close second. She has enjoyed working with this talented team to contribute to the art of illusion, using her creativity, imagination, and attention to detail. Step back in time and enjoy the Show!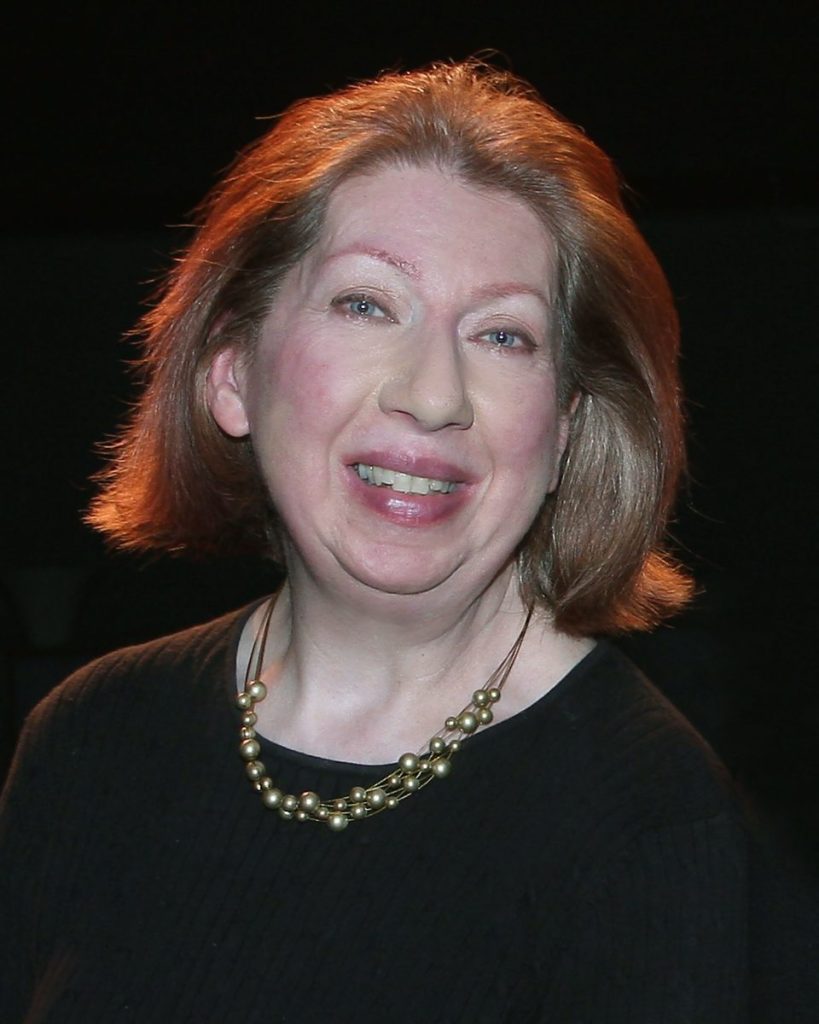 Wendy Smart – MAKE-UP TEAM LEAD
Wendy enjoys painting faces in the' centre of the universe' aka 'the makeup room'.  A long-time volunteer member, Wendy has volunteered in several other areas of OSLT productions but has found her niche in the make-up room.  She also enjoys ushering for events at the Roxy.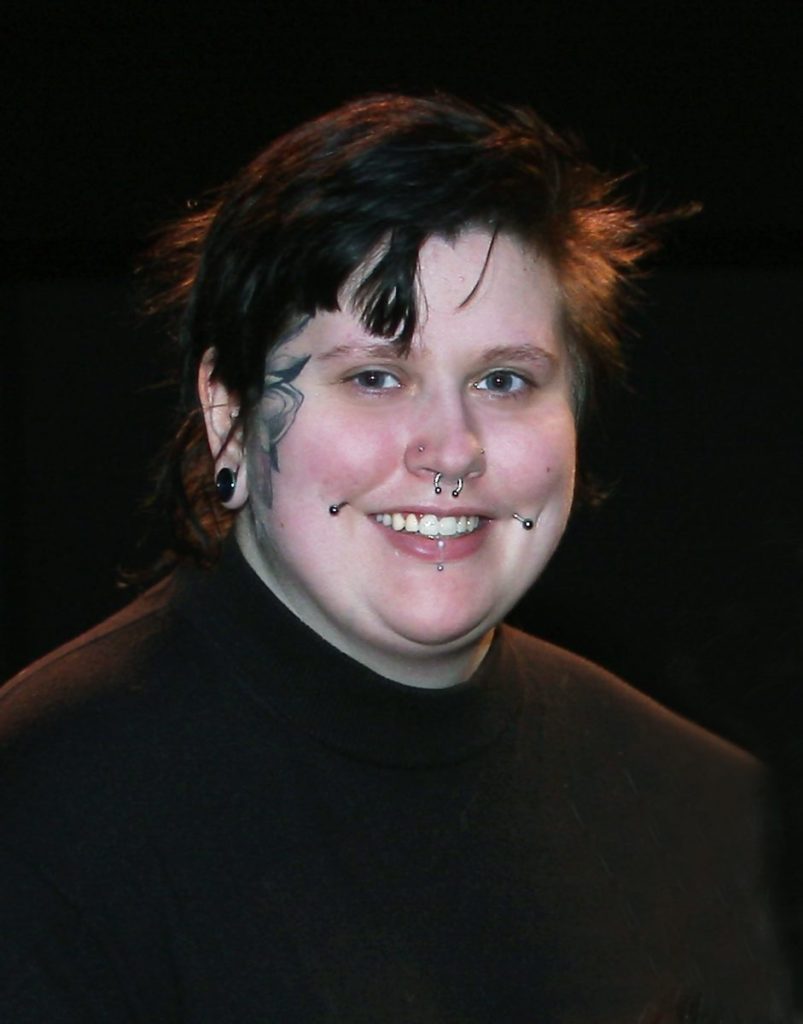 Katt Dickerson – HAIR TEAM LEAD
Not pictured: Kasey Williams
This is Katt's third time being involved in an OLST production doing hair, makeup, and wardrobe. She is currently starting her own aesthetic business and is apprenticing at a local tattoo shop. She loves volunteering – and what better way than to add to the magic of the beloved ROXY theatre stage!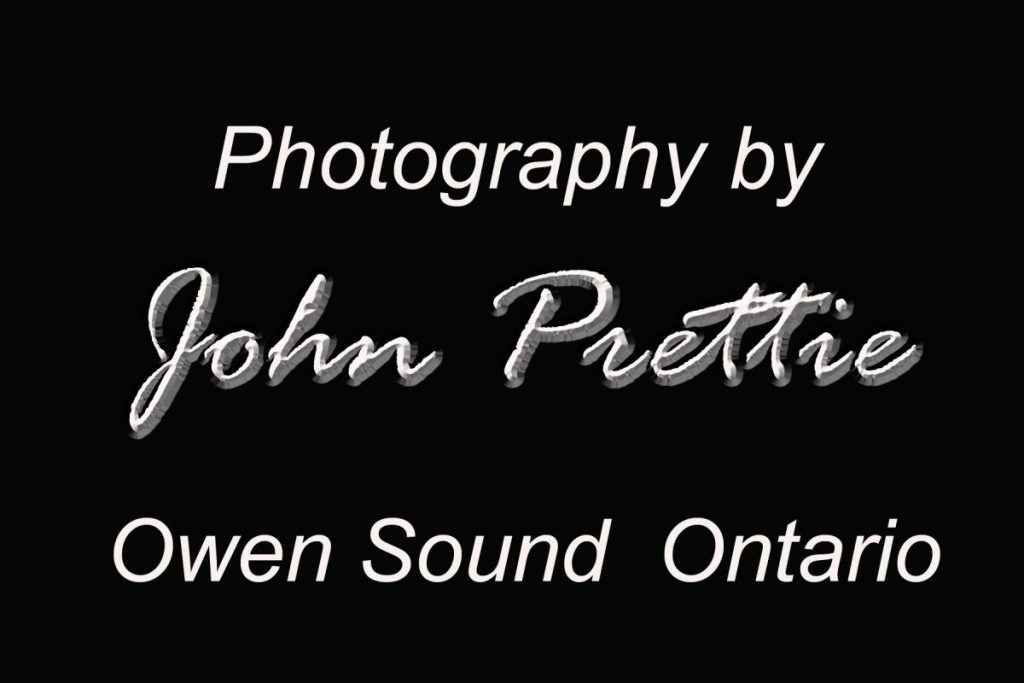 SHOW PHOTOS
Thank you to our Production Sponsors!