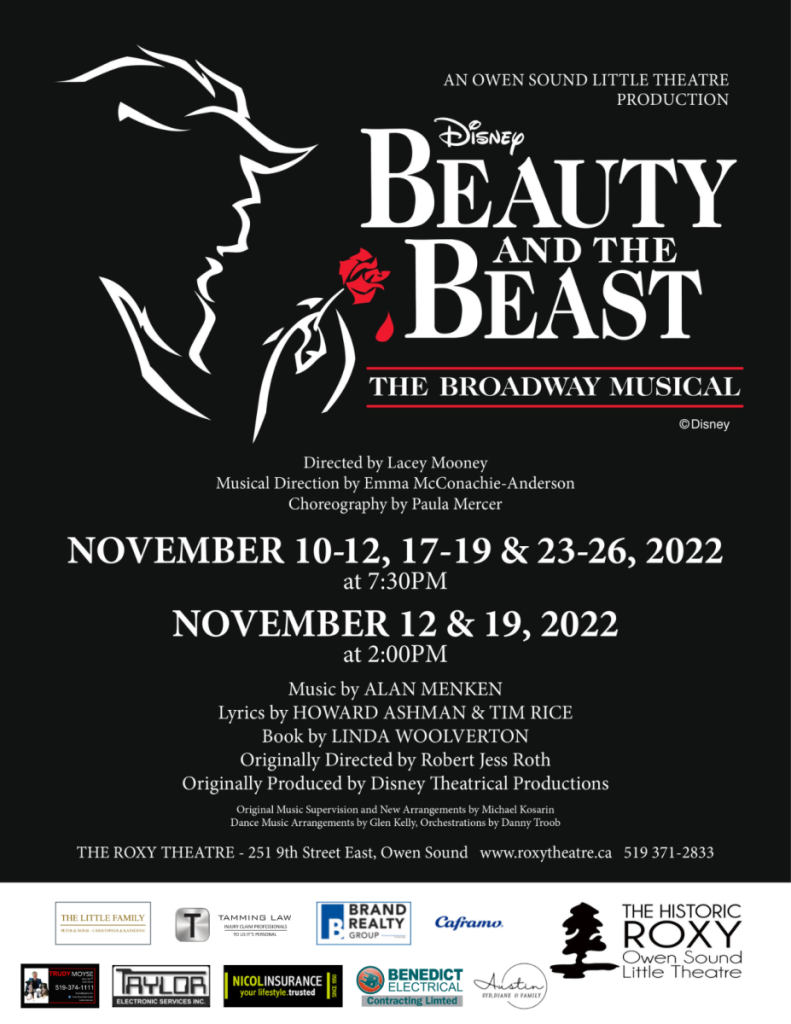 Step into the enchanted world of Disney's Beauty and the Beast, including all of the wonderful songs written by Alan Menken and the late Howard Ashman, along with new songs by Mr. Menken and Tim Rice. This classic tells the story of Belle, a young woman yearning for adventure, and the Beast, a young prince who remains trapped under the spell of an enchantress. If the Beast can learn to love and be loved in return, the curse will be broken, but time is running out. Will he and Belle find a connection? Or will he and his household be doomed for all eternity.

Directed by Lacey Mooney
Musical Direction by Emma McConachie-Anderson
Choreography by Paula Mercer
Music by Alan Menken
Lyrics by Howard Ashman and Tim Rice
Book by Linda Woolverton
Dates: November 10-12, 17-19 and 23-26, 2022.
Please note, for the comfort of our patrons, Friday November 25 is a masked patron performance.

Click HERE to read the Director's Notes!
CAST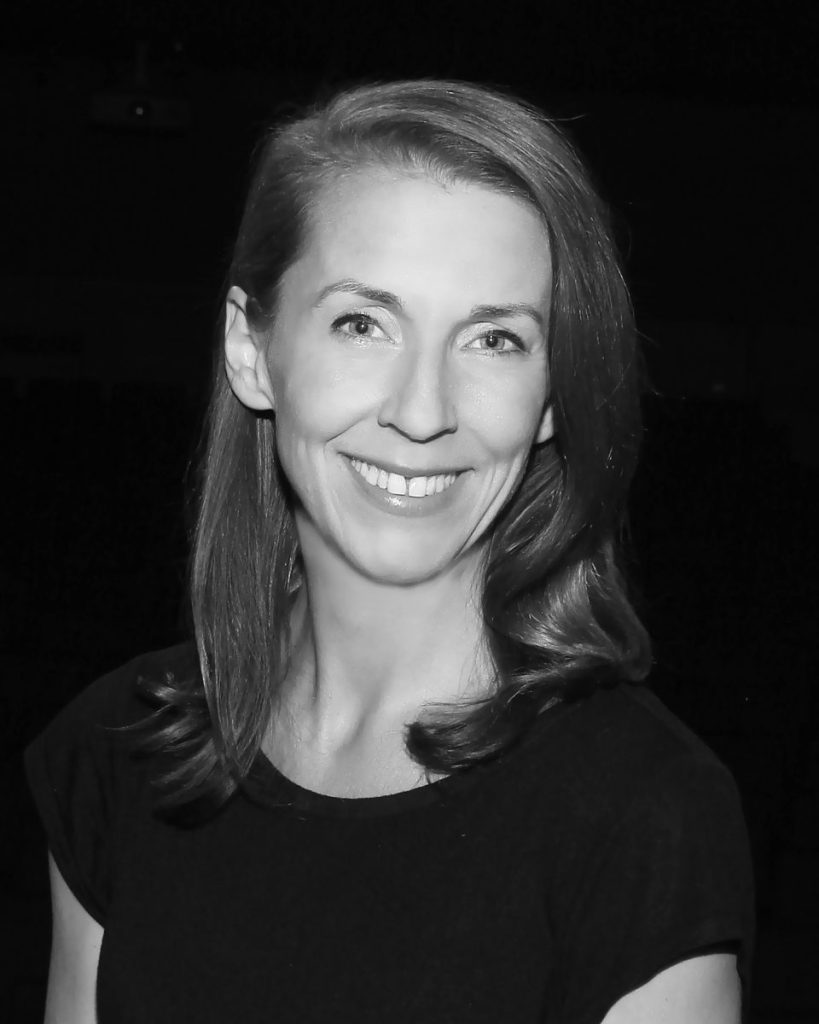 Tessa Snider – Belle
Tessa is delighted to be back on the Roxy stage with friends old and new. Having grown up singing and dancing in Owen Sound, she was encouraged into theatre by such kindly souls as Bill Murphy, Christy Taylor, Audrey Cheadle and David Leslie, and eventually studied Music Theatre at Randolph Academy in Toronto. You may remember her from OSLT's Nunsense, The Pajama Game, Hello Dolly!, and Anything Goes. When she's not on stage she's running the show at her business Sweetpea, and raising three beautiful children with her husband Rob.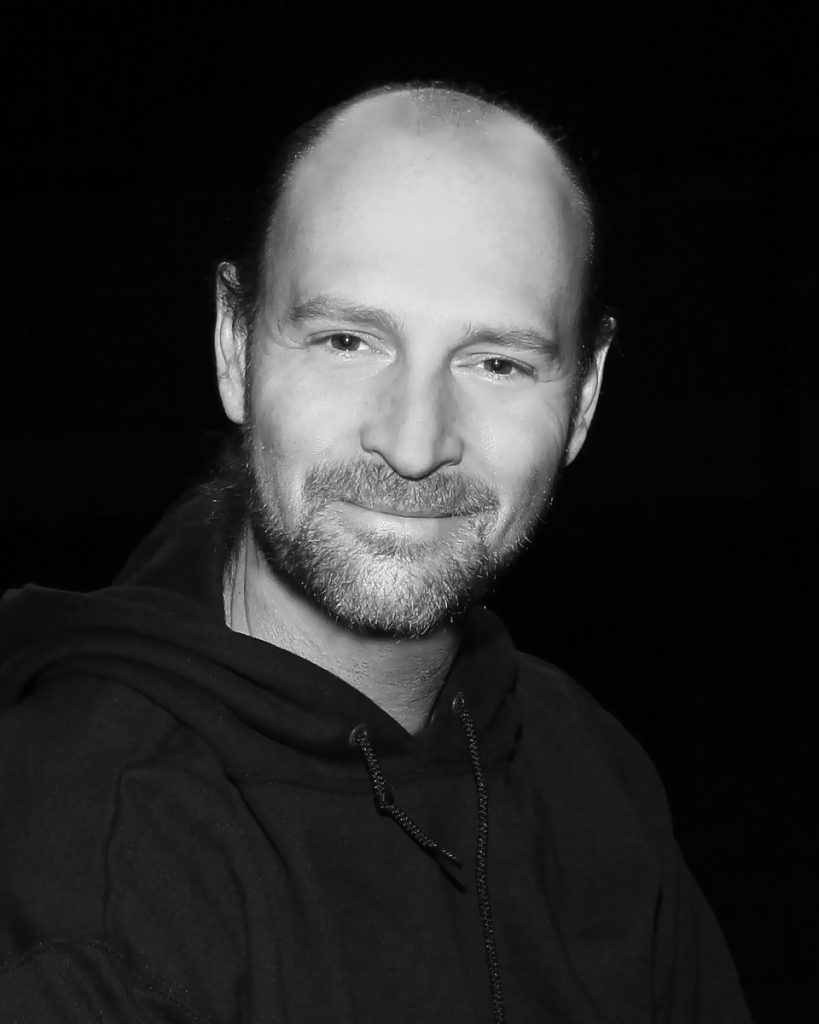 Cameron Donsberger – Beast
Cameron is a professional performer, vocal coach and visual artist from the Toronto area. He moved to beautiful Grey-Bruce in 2015 where he performed in many productions with Theatre Georgian Bay and Sandcastle Theatre. His training began in 1999 at the Actor's Working Academy in Vancouver B.C. Since then he has studied performing arts and musical theatre at Humber and St. Lawrence College, in addition to studying voice and classical technique with Sasha Liebich-Tait and Jill Diane Fillion. Some of his past credits include "Roger" in SLC's production of RENT, "Joseph" in Steppin' Out's production of Joseph and the Amazing Technicolor Dreamcoat and the lead role of "Skinny Ward" in The History Channel's production of Outlaw Bikers 4. Cameron is a practicing Massage Therapist and owner/operator of Orion Massage Therapy clinic in downtown Owen Sound. He would like to extend his love and gratitude to his partner and father for all their support and a Big Thank You to Lacey Mooney and OSLT for this wonderful opportunity.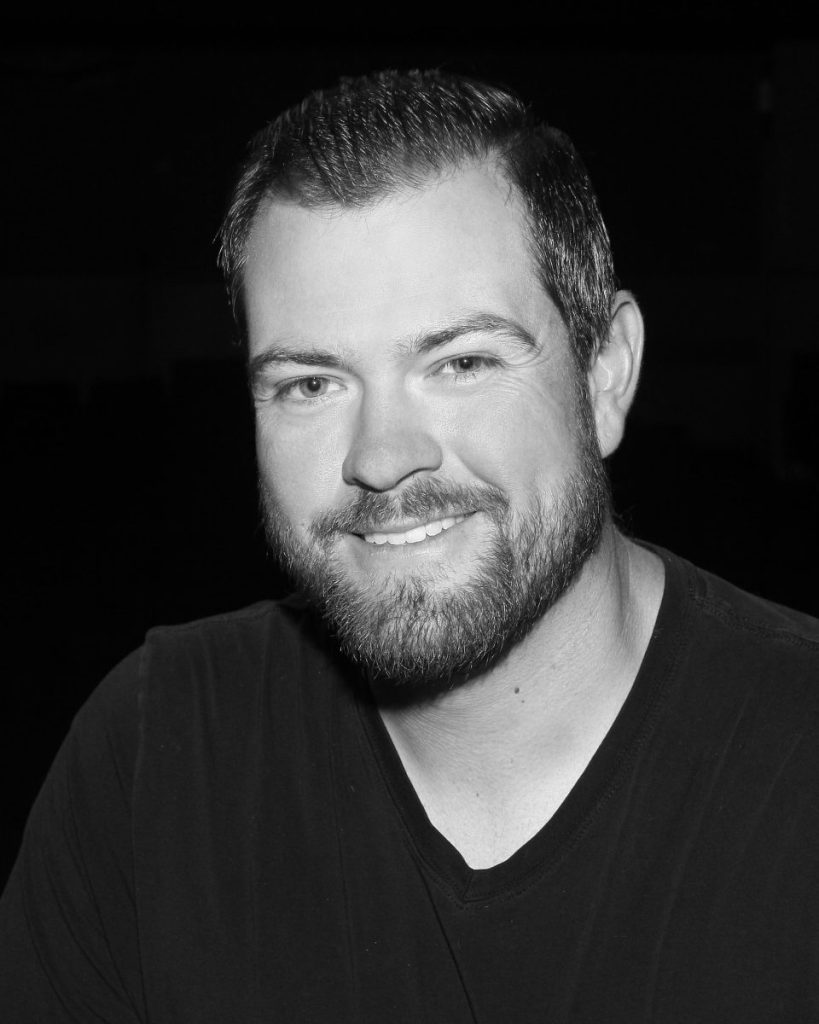 James Moyse – Gaston
James is excited to be back on the Roxy stage for his fourth OSLT musical. Being relatively new to performing, he's humbled to have this amazing opportunity to play Gaston! James is proud to share the stage with some amazing new members as well as some of his long time OSLT heroes. He thanks the Director and crew for their support and guidance!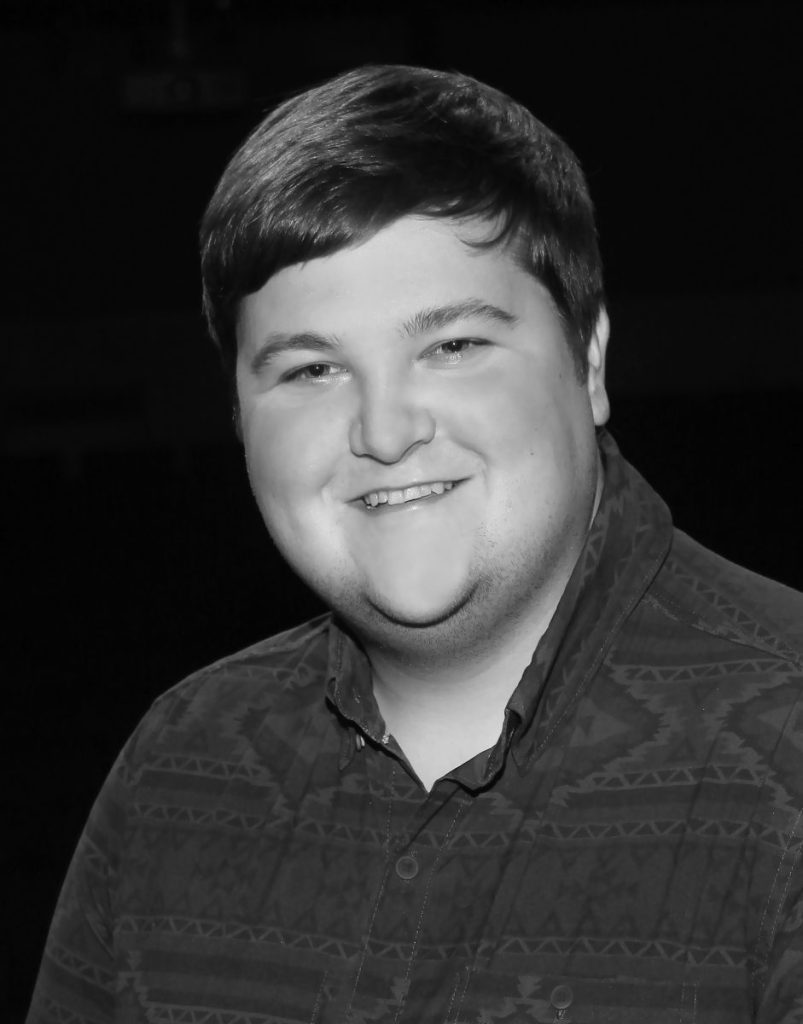 Ridgley Dier – Lefou
Ridgley is thrilled to be back on the OSLT stage and part of this fantastic cast! Disney's Beauty and the Beast marks Ridgley's fourth OSLT production. He made his Toronto debut with Actin Up Stage Company in One Song Glory, as a graduate of the Sheridan College Music Theatre Prep Program. Past credits include: The 25th Annual Putnam County Spelling Bee, Carousel, Brigadoon, Aladdin, Peter Pan, Fireworks, Bye Bye Birdie, and Director of the Youth Theatre Coalition's The Little Mermaid Jr. Ridgley will be directing Willy Wonka Jr. with the Roxy Young Company May 2023. "Shout out to my family and friends for the love and support. Remember, always be true, and most importantly, be you."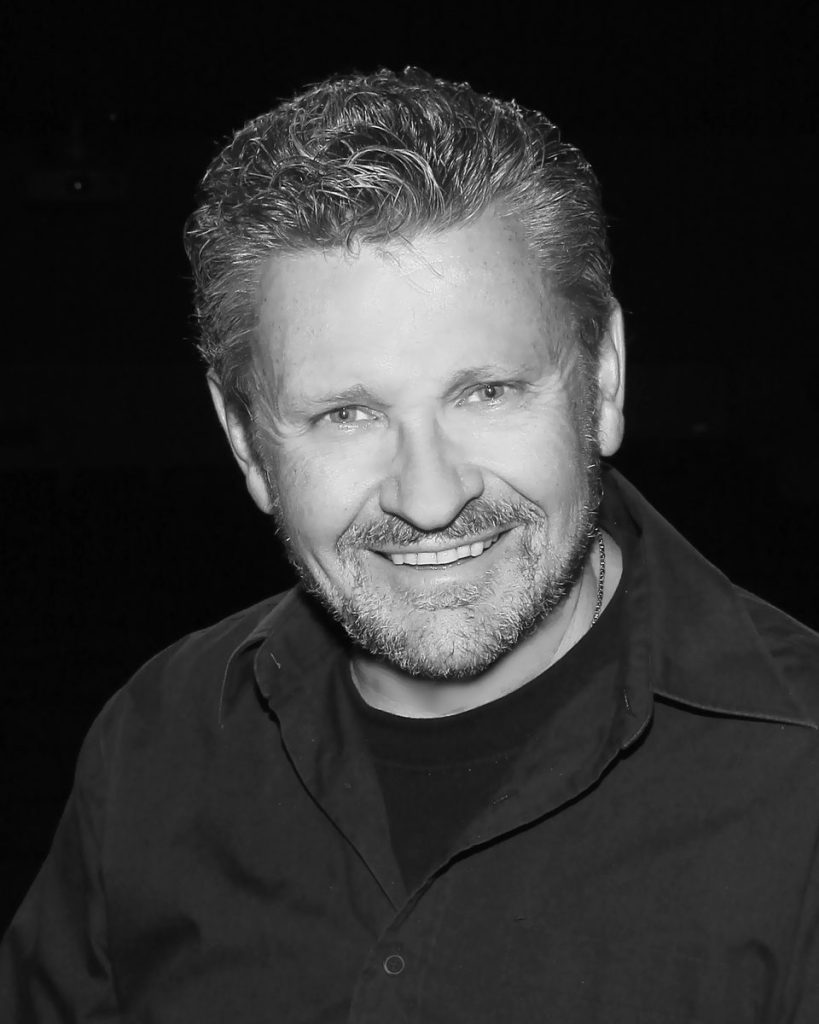 Ben Davidson – Lumiere
Ben is humbled to have the honour of creating an iconic character, in a well-loved story, alongside such an amazing cast and crew. In recent years he has appeared before Roxy audiences in A Red Plaid Shirt, Sister Act, Shorthanded, and Spamalot. He invites you to "be our guest" for a fabulous show!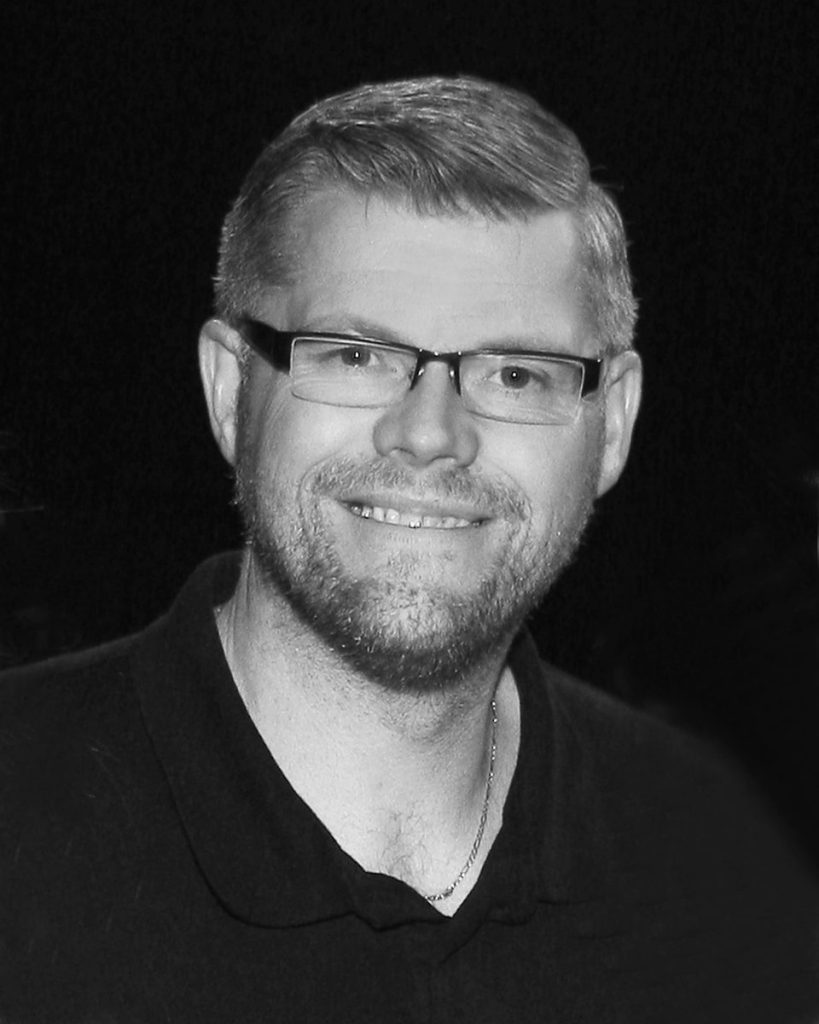 Jamie Smith – Cogsworth
Beauty and the Beast marks Jamie's 15th production and 10th musical with OSLT. He is honoured to be part of this amazing cast and crew, one of whom is his lovely wife Fiona. He has had an "enchanting" time hanging out with these amazing people and hopes you enjoy watching the show as much as they have performing it!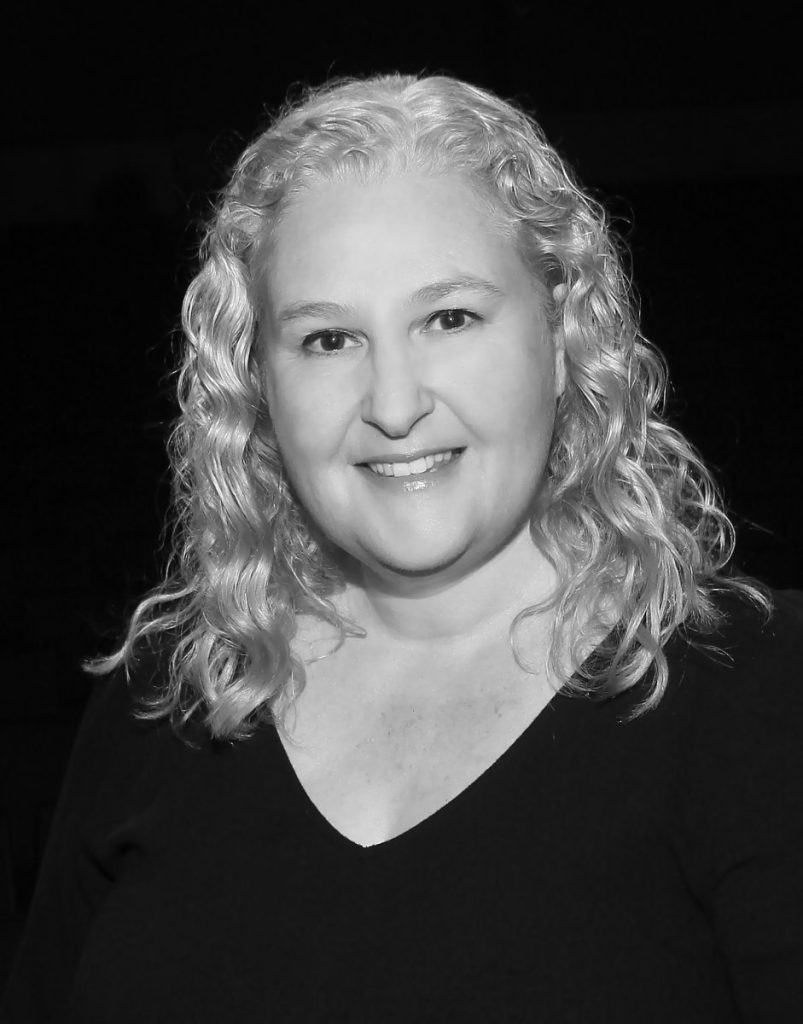 Julie Craven – Mrs. Potts
Although it has been a while since Julie was on stage at the Roxy (Anne of Green Gables –WHSS) she regularly uses her singing and acting skills as an Educational Assistant at OSDSS. She has been singing since she was young with her family, and then as a young adult, with her sister. After releasing a contemporary album/CD, they travelled throughout Ontario performing original songs. The dream was always Musical Theatre, better late than never! A huge thank you to her husband Kevin, and three kids Kyla, Owen and Maggie, for their encouragement and support. "Dare to dream, then decide to do!"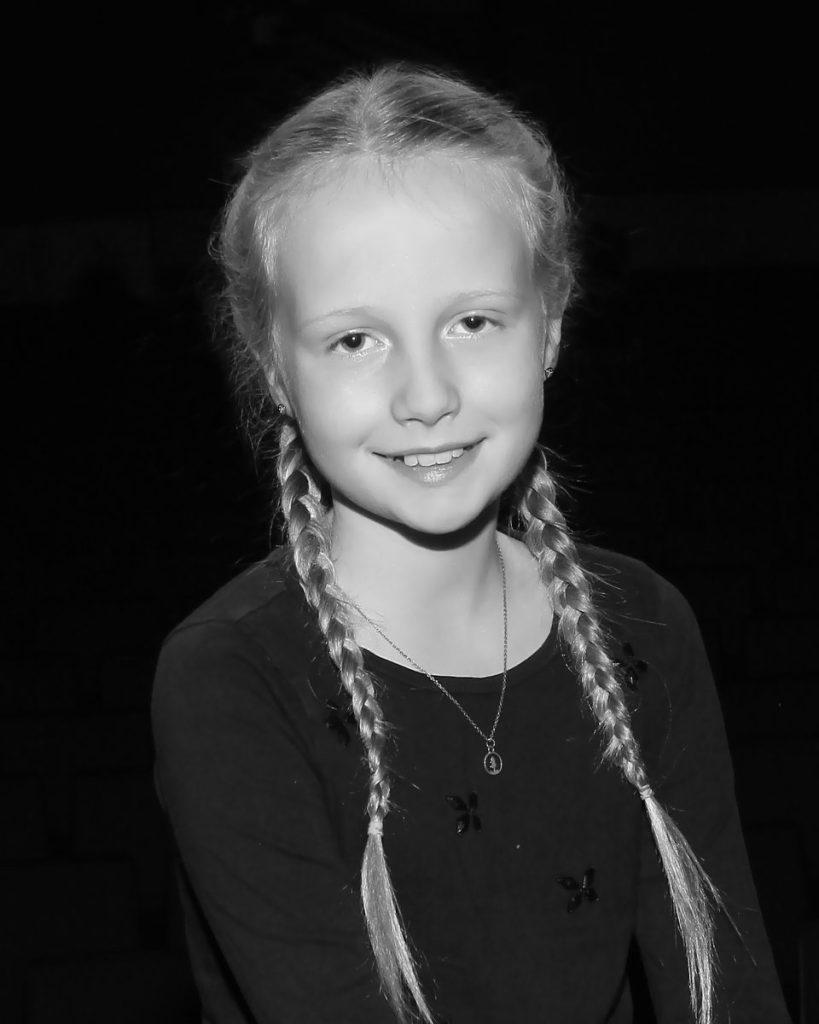 Nyomi Venema – Chip
Nyomi is 9 years old, in Grade 4 at Timothy Christian School. She loves acting, singing, karaoke, and participating in choir in her school's musicals. She has always wanted to be an actress and is excited about her first opportunity at the Roxy. She has lots of support from friends and family and feels that this is only the beginning!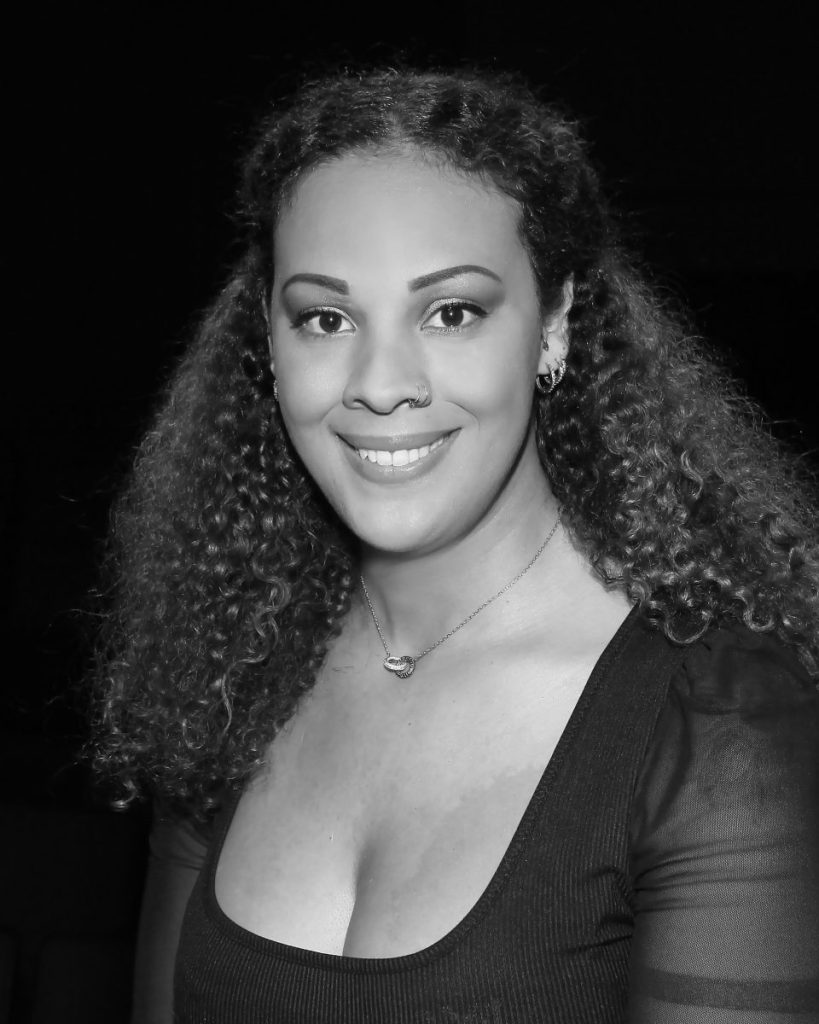 Grace McRae – Babette
Grace earned her BA of Musical Theater Performance with Sheridan College's class of 2016. She went on to appear in musicals such as Legally Blonde (Enid Hoopes), Company (April), and Seussical (The Sour Kangaroo). She continues teaching Vocal Music and Musical Theatre Performance. Grace is thrilled to have the opportunity to perform for her hometown on the OSLT stage once again.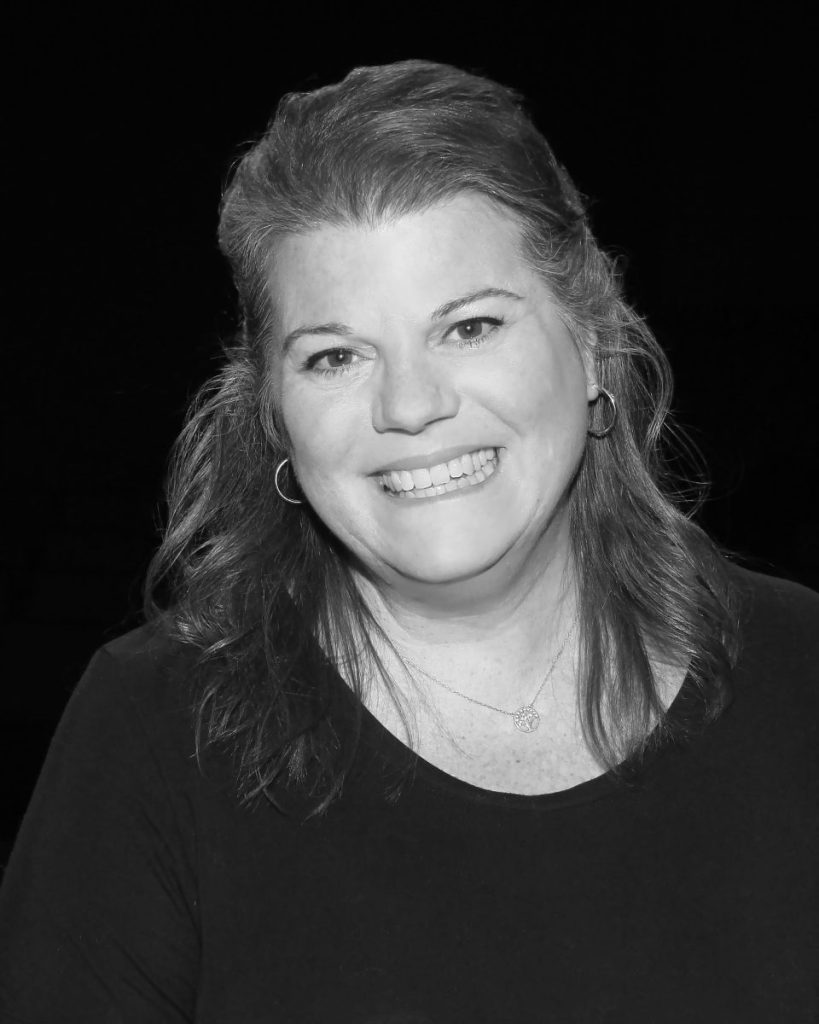 Sharon Nolson – Madame de la Grande Bouche
Sharon moved to Owen Sound 6 years ago when she and her husband Jim opened The Doctor's Inn B&B. They also direct Waters Edge Ministries where they provide biblical counselling. Sharon is self-employed as an RMT. She has loved musical theatre since she was a little girl and has had the pleasure of performing in many productions. Previous roles include Nancy in Oliver, Narrator in Joseph and the Amazing Technicolor Dreamcoat, Maria in West Side Story, Maria in The Sound of Music, and Guenivere in Camelot. This is Sharon's second show with the OSLT, the first being The 25th Annual Putnam County Spelling Bee back in 2019. Playing the 'Wardrobe' has been a blast! It's every actor's dream to play a 'Diva'! Encore to such a talented cast! Enjoy the show!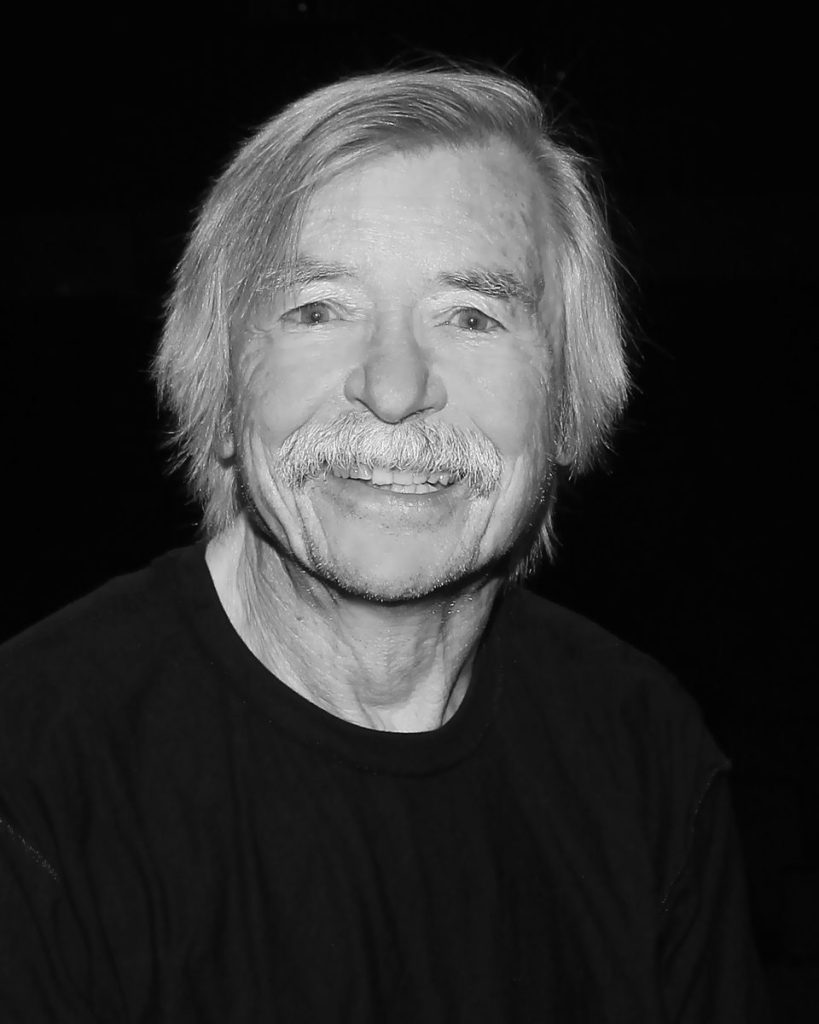 Peter Leonard – Maurice
It's been four years since Peter last performed in an OSLT production (Noises Off), and 41 years since he first appeared on the stage (in Fiddler on the Roof).  His involvement with this organization over the years has been most gratifying and he is delighted to have the chance to appear again with this terrific cast and crew. The participation of so many newcomers to the group is really encouraging.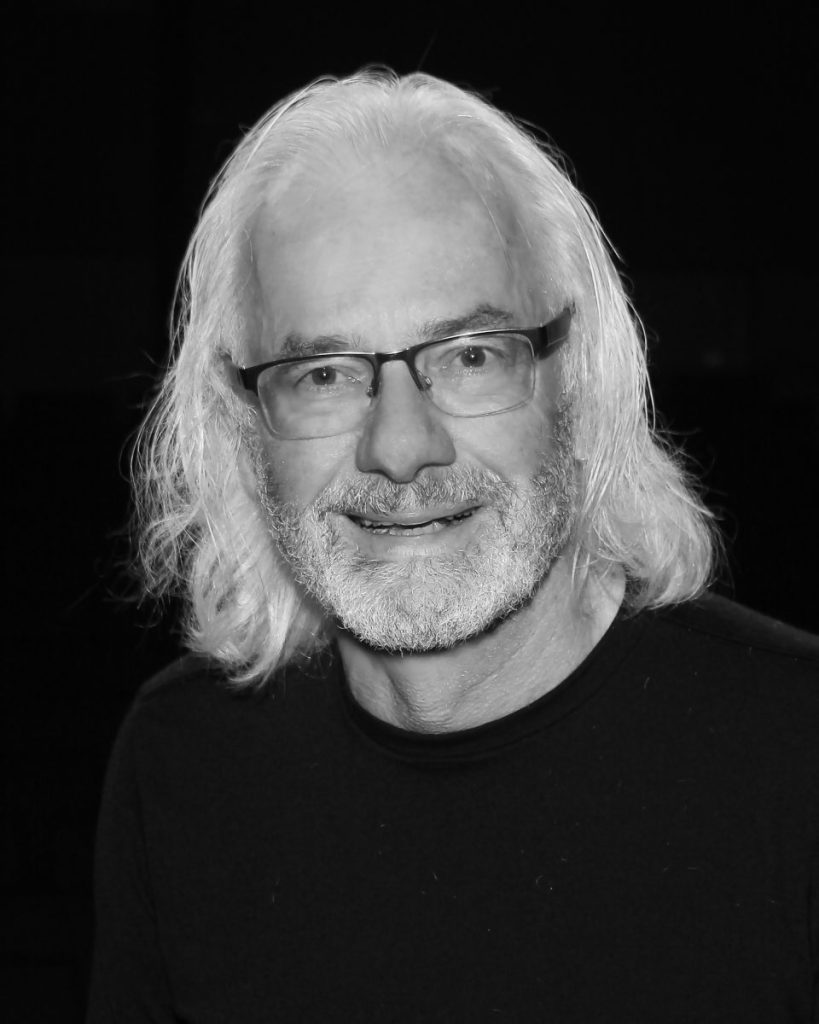 Bill Oliver – Monsieur Darque
Bill has always enjoyed live theatre and has a special place in his heart for musicals. He has taken part in a number of OSLT productions including Hello Dolly, Brigadoon, and Carousel. Bill has three children, now grown up, two with kids of their own, but Disney's Beauty and the Beast was always a favourite around his house. It is a pleasure to be part of a production passing it on to another generation.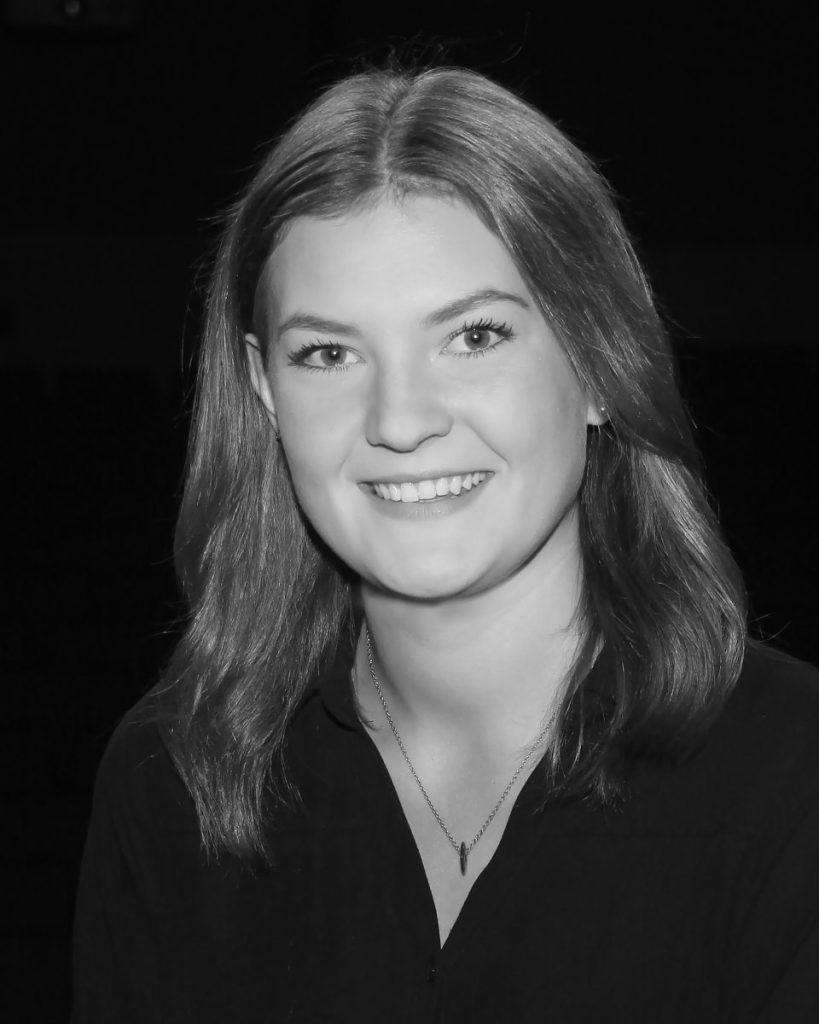 Andie Cook – Les Filles la Ville
Andie is thrilled to be back on stage with OSLT's Beauty and the Beast. She has been dancing her way across the stage since the age of 4, being heavily involved in Ballet and Highland dance. She has also had the pleasure of being a part of many Youth Theatre Coalition productions, as well as OSLT's Carousel. She thanks you for supporting local talent and hopes you enjoy the show.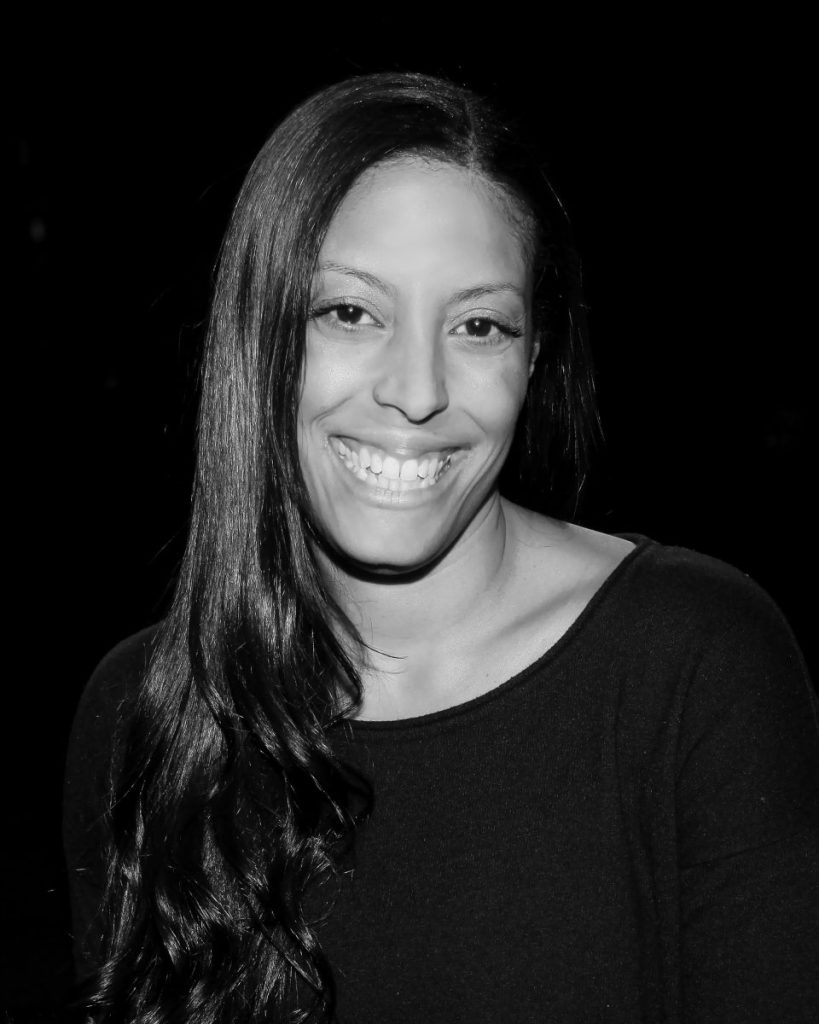 Tiffany McMillin – Les Filles la Ville
Tiffany is returning to the stage for the first time in 25 years since attending an arts school in Toronto. This is her first OSLT production and she is grateful to the production team for giving her the chance to participate in the arts again, and to the cast for reminding her how much fun it is being part of such a great production! She'd like to thank her husband, family and friends for their encouragement and support.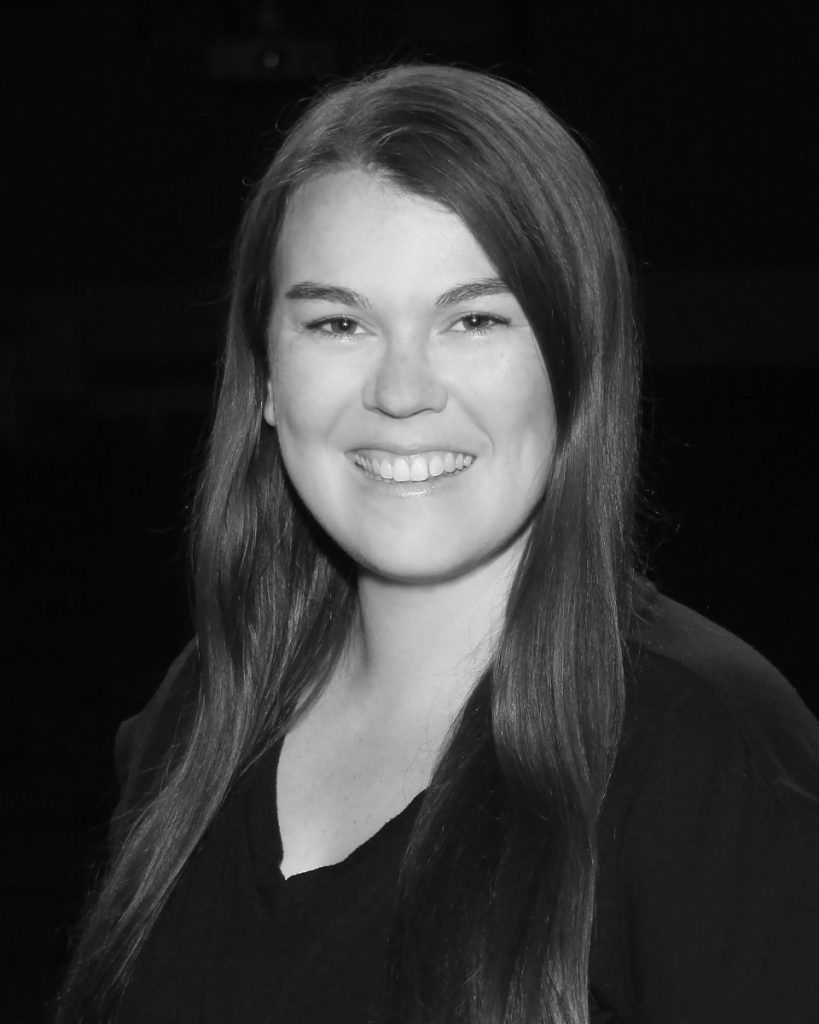 Jenna Wescott – Les Filles la Ville
Jenna is happy to take part in her second OSLT production, with her first being the role of Olive Ostrovsky in The 25th Annual Putnam County Spelling Bee in 2019. Her previous musical experiences also include playing Ida in Honk! (Heida Award recipient for Best Leading Lady in a Musical), Anne Shirley in two productions of Anne of Green Gables (ACT-CO Thea Award Nomination), Mabel in Pirates of Penzance: A Rock Opera, and a variety of roles in The Wizard of Oz, Oliver, Sideshow, Peter Pan, and others! She has a major in Classical Voice and a minor in Theatre Arts from Laurentian University, as well as a Bachelor of Education. When Jenna is not found on the stage, she works as a second grade teacher at Timothy Christian School, and enjoys quality time with her husband, Jesse, and their pup, Millie. Jenna is grateful to be performing again and she hopes you too get delightfully sucked in to the story and magic within Beauty and the Beast. Enjoy!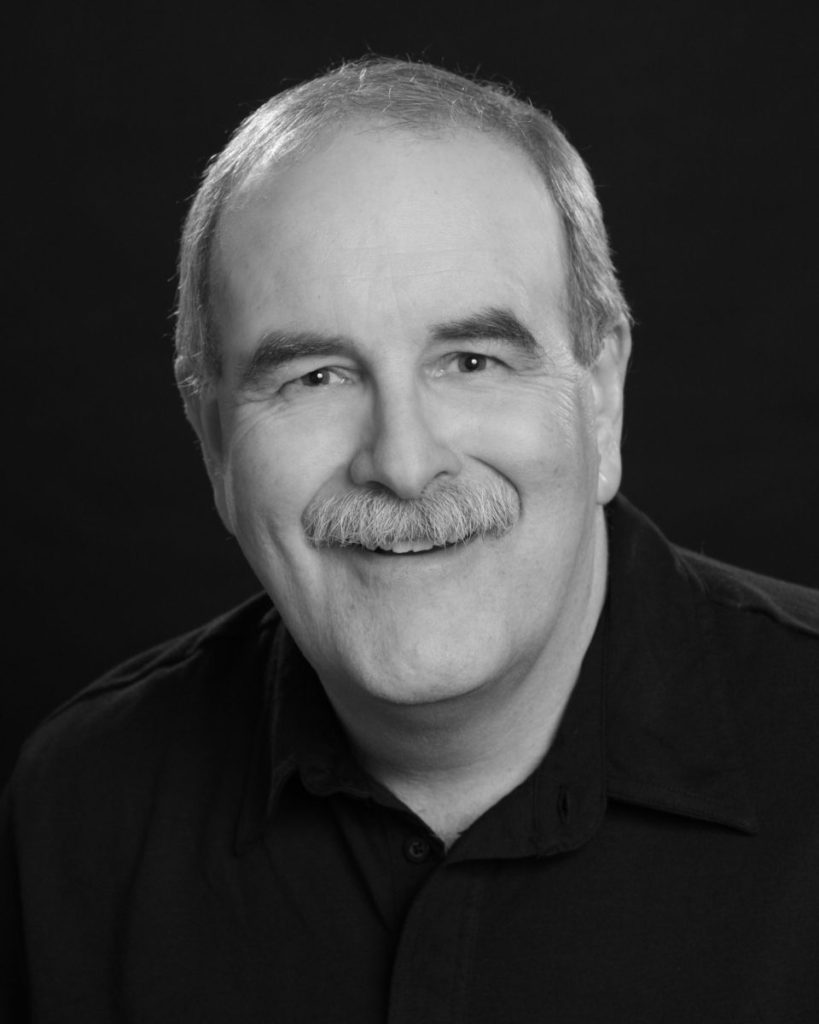 Jed Phillips – Narrator
Jed, veteran OSLT member, lends his voice to this "tale as old as time", providing a back-story to explain what you are about to see on stage! He hopes you enjoy the show!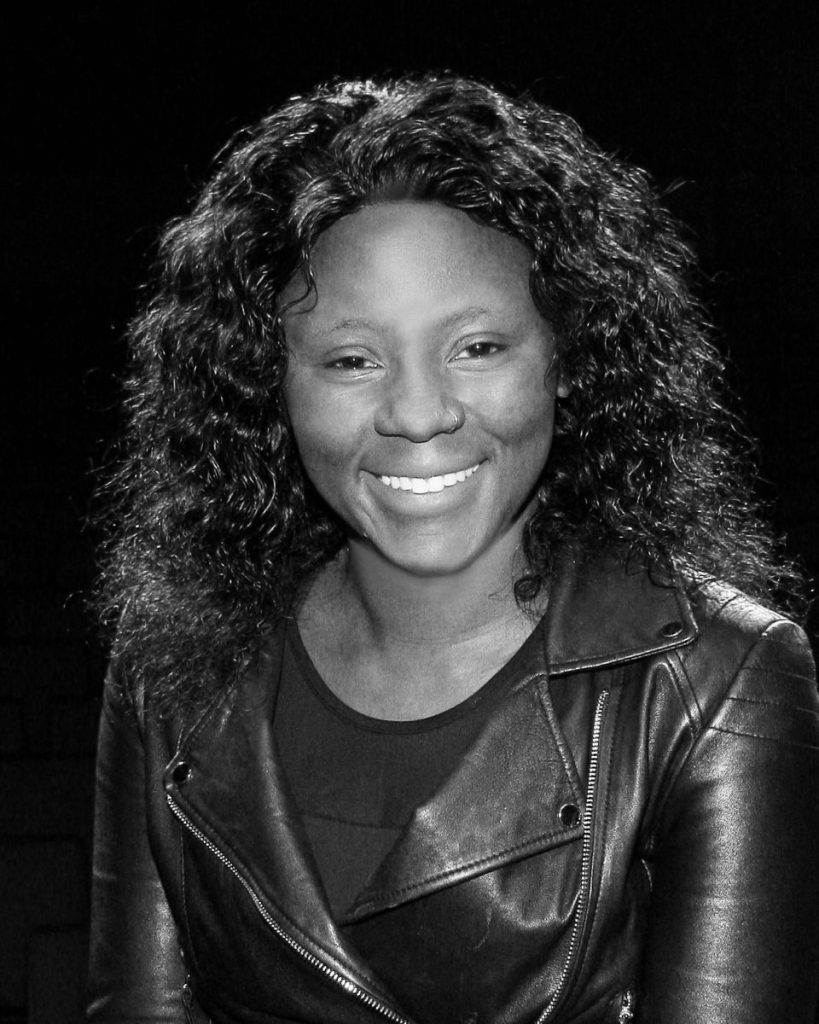 Jannet Chitalo-Taylor – Enchantress, Measuring Spoons
This is Jannet's first theatre production ever. She has always been musical, and was a member of the Blantyre Music Society in Malawi for many years, alongside playing guitar, singing in musical groups and as a solo act. Having moved to Canada after marrying her Canadian husband she has stayed musically active in local open mics, her church praise team, The Choir That Rocks and is beyond thrilled to be a part of Beauty and the Beast. Jannet is very grateful to the entire cast and crew for this great experience and hopes to be in more productions down the road!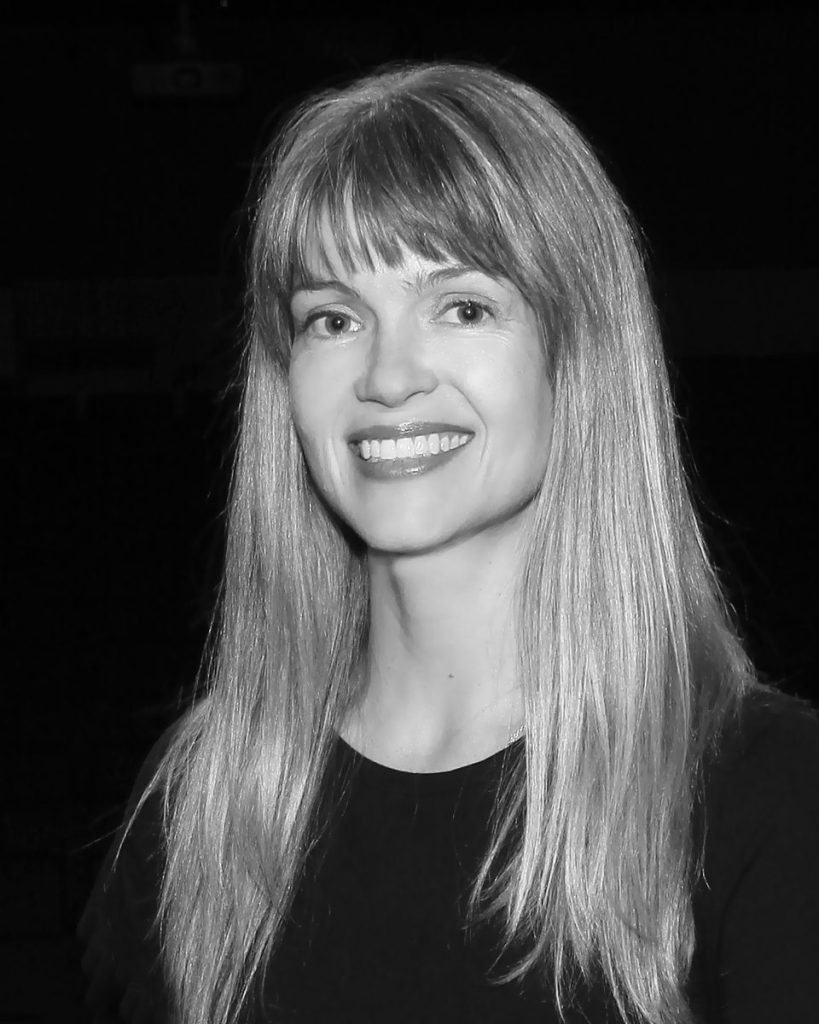 Jackelyn Crawford – Candlemaker, Fork
Jackie's one true love is singing, and, after finally conquering her stage fright in her late twenties, this love has taken her from the karaoke bars in Korea to open mics in New York City. More recently she sang in an '80s new wave cover band in Toronto and can do a mean Pat Benatar impersonation. Beauty and the Beast is her latest musical adventure and a first foray into theatre (unless you count the time she single-handedly directed, produced, and starred in an amateur recess production of the same play in the fourth grade). She is thrilled to be taking part in Owen Sound Little Theatre for the first time and can't wait to be on stage again in the future. "Music is a world within itself with a language we all understand." – Stevie Wonder.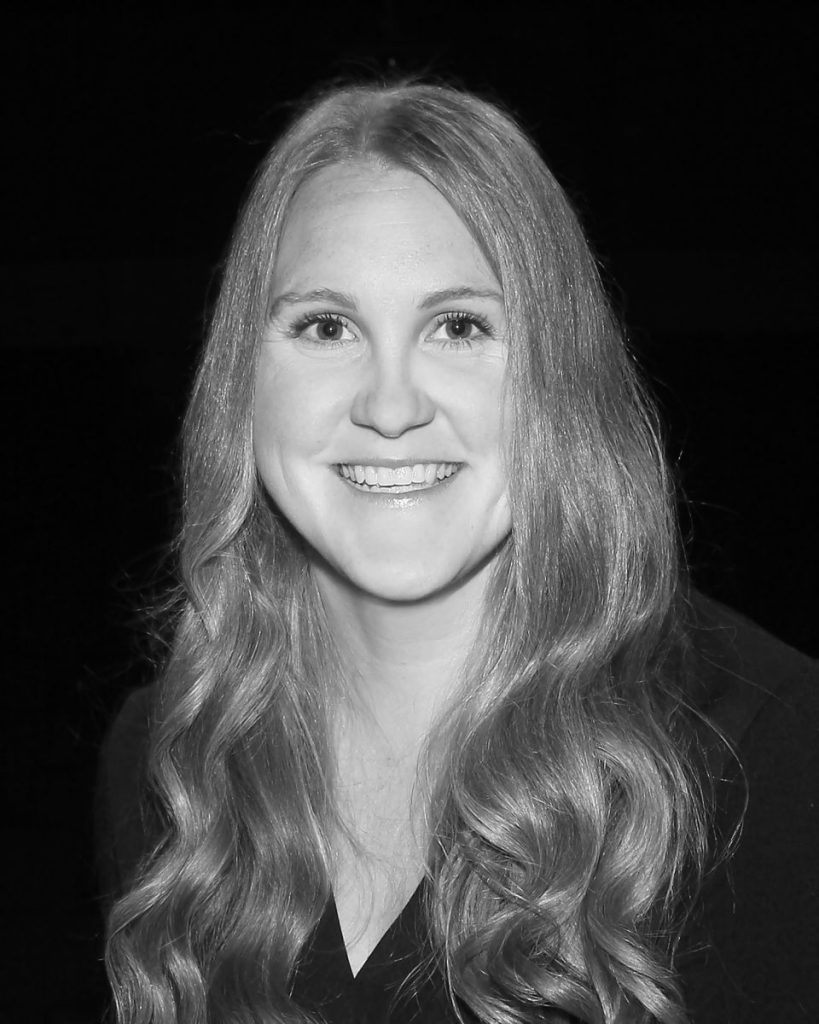 Melissa Crawford – Sausage Curl Lady, Fork
Melissa is delighted to be joining the cast of Beauty and the Beast in her first production at the Roxy. She studied Music at the University of Waterloo and now teaches Instrumental Music and Kindergarten. Melissa would sincerely like to thank her friends and family for their encouragement and support, especially her husband for taking over toddler bedtime on rehearsal nights.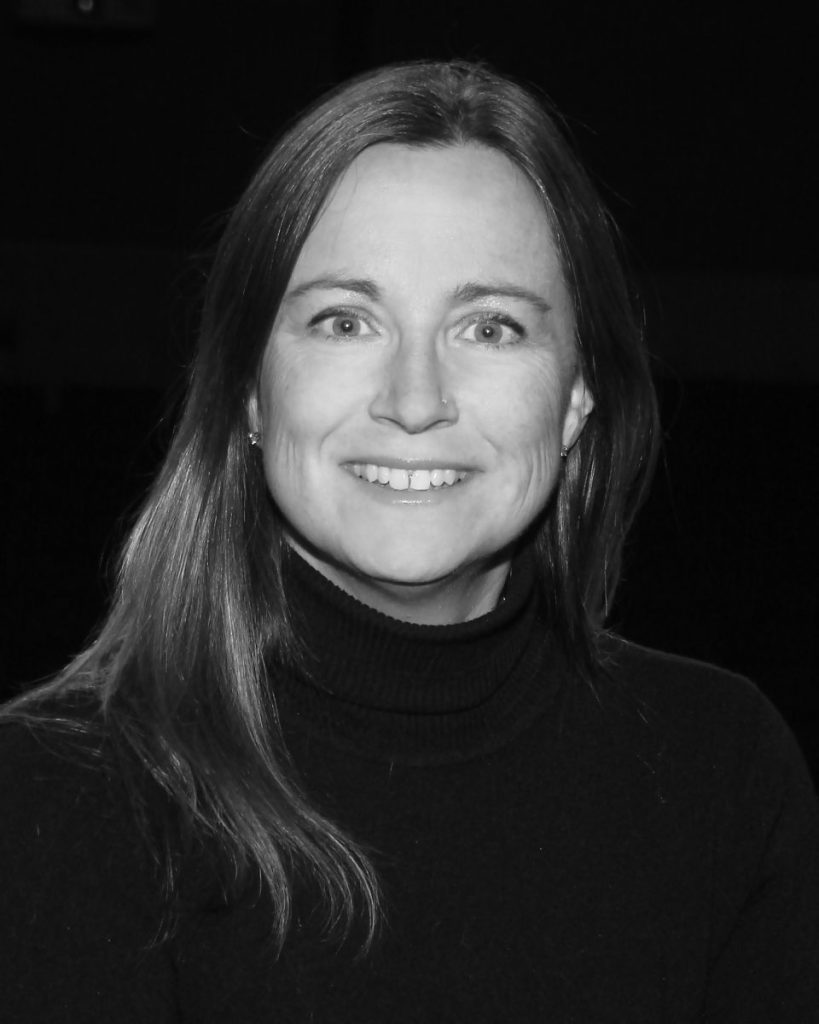 Marcia Cunningham – Flower Seller, Plate
Marcia is thrilled to be onstage after many years in the audience and a brief on-stage role in 2010 as the Grumpy Guy in the Green Eggs and Ham One-Act. She is grateful to have worked on this production with this inspiring cast and crew, and share this experience with her child Ellie. Thanks to Lance for feeding the horses, and her kids and family and friends for their support.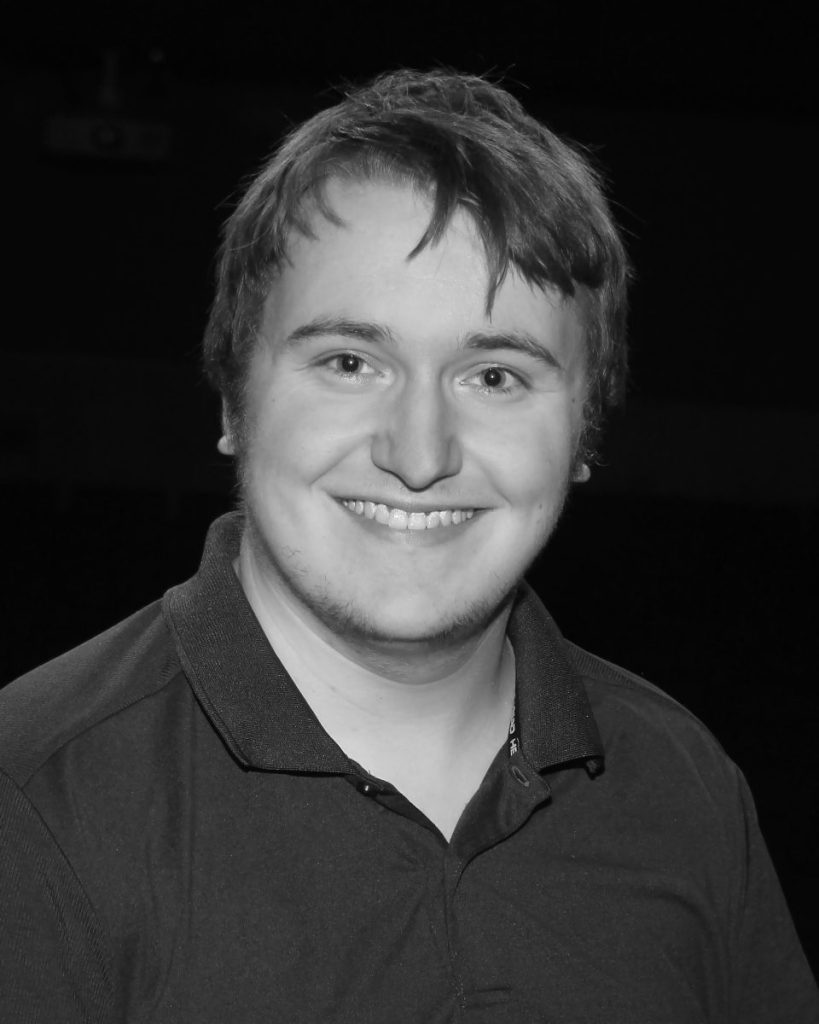 Jordan Foulds – Shepherd, Knife, Gargoyle
Jordan enjoyed acting with Sandcastle Theatre Kids and has also taken drama in high school, specializing in creating/writing monologues. In Beauty and the Beast he has especially enjoyed singing with the ensemble. Jordan would like to thank his family for their support.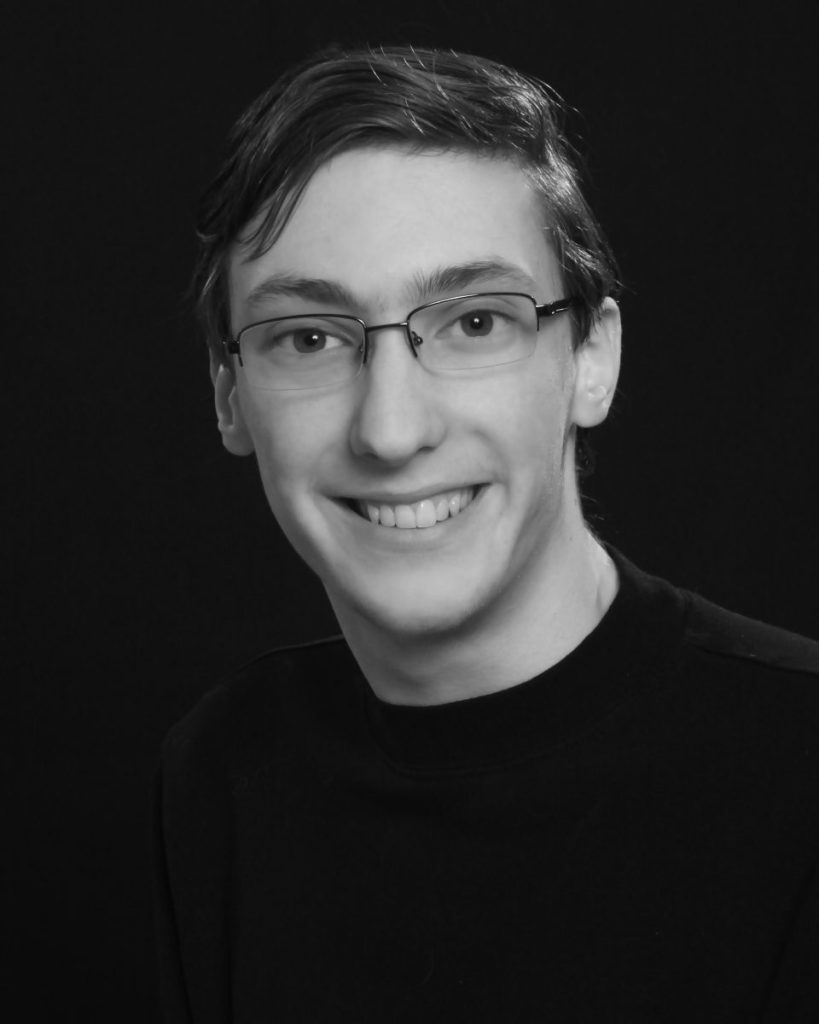 James Giberson – Baker, Knife
James loves all things theatre and is excited to be returning to the stage after his work in Born Yesterday. He has been with the Roxy for 6 years and participated in four OSLT productions and one high school play at St Mary's. He also hosts the Owen Sound ghost tours at the Billy Bishop Museum. James is excited to be working on Beauty and the Beast and will do his best to not burst out into song during the show.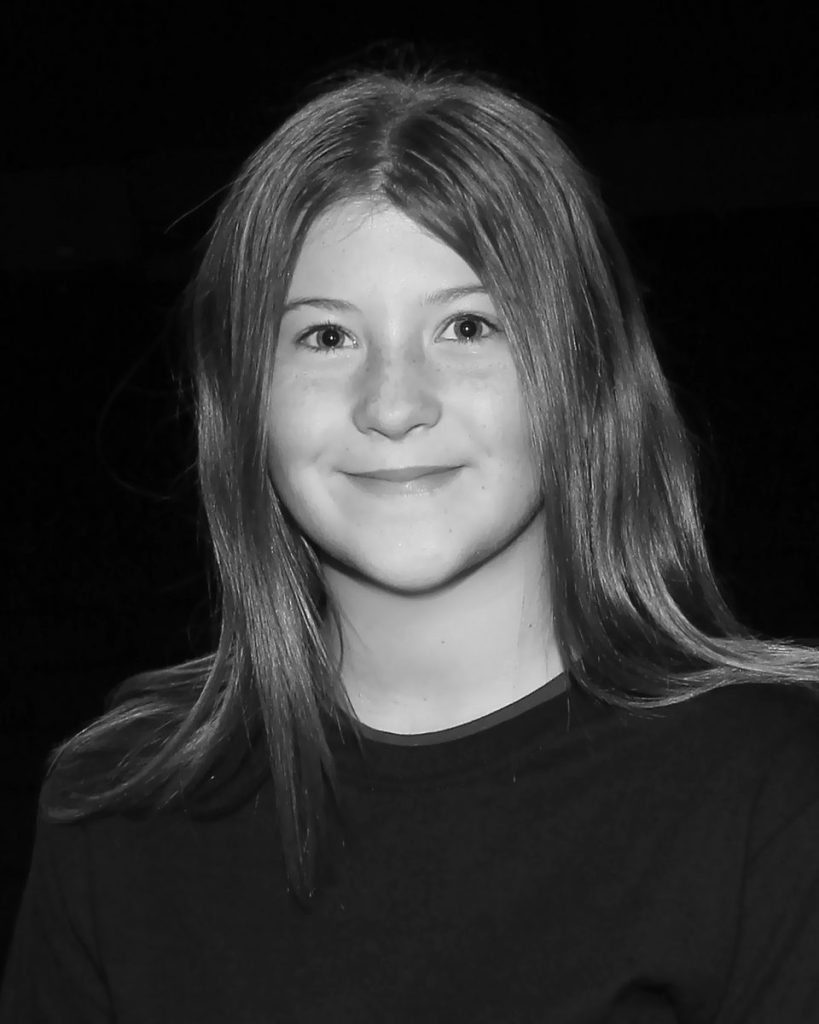 Milea Heihn – Townsperson, Sugar, Wolf
Milea has worked hard and enjoyed her ensemble roles in Beauty and the Beast, playing a wolf, a creamer and a townsperson. Big thanks to Lacey for helping with her acting and her family for their support in this and other plays in which she has been involved.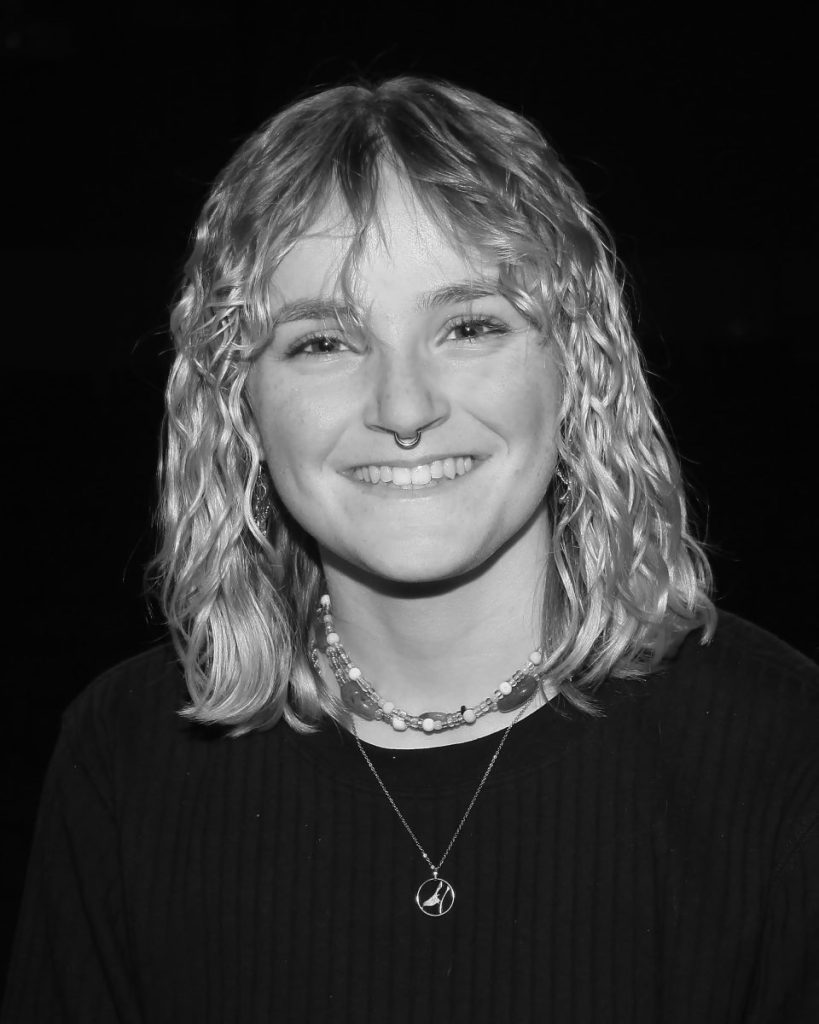 Ellie Lehman – Milkmaid, Plate
Ellie is very excited to be back at the Roxy! In the past, Ellie has appeared as Scout Finch in To Kill a Mockingbird, Helen Keller in The Miracle Worker, Young Tarzan in Tarzan, and more! When Ellie is not performing, they are writing and creating music and playing sports. Ellie is thankful to be working with such a great cast and crew, and looks forward to sharing the show with friends, family, and you!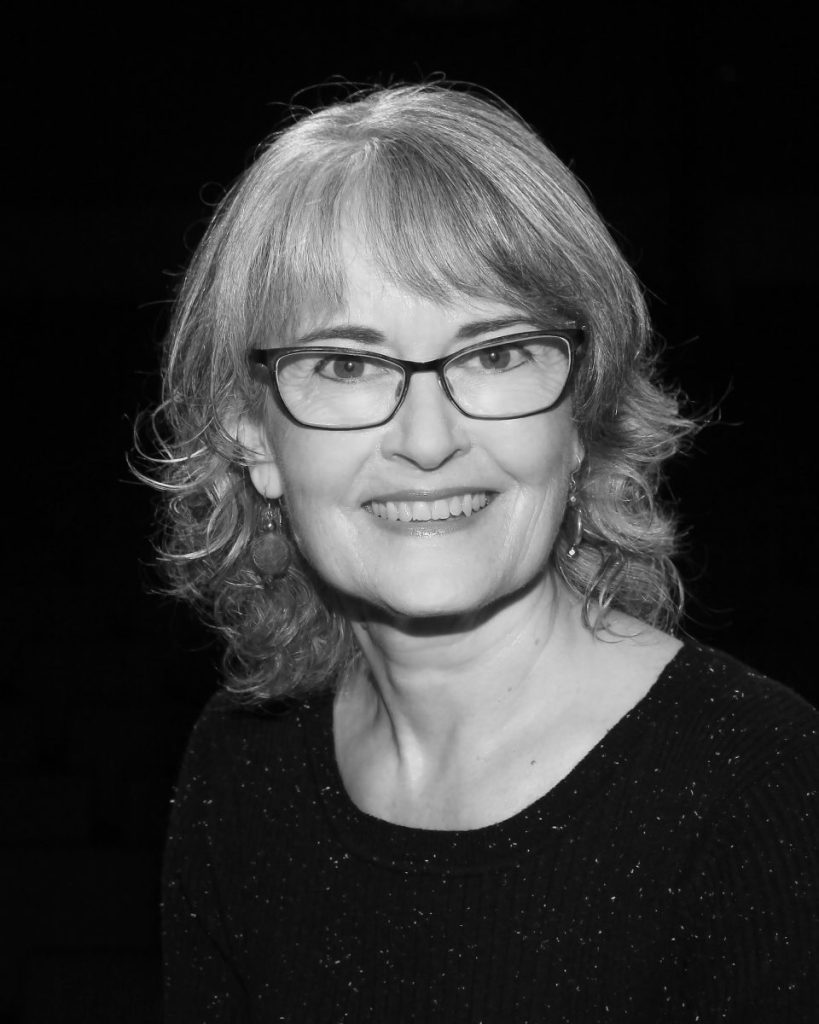 Colleen Martin – Marie, Fork
Having spent a lifetime training, performing and teaching dance and drama, Colleen is always happy to be a part of bringing a story to life on stage. Local audiences have seen her in The Curious Incident of the Dog in the Nighttime (Siobhan), Sister Act (Mother Superior), The Miracle Worker (Kate Keller) and A Christmas Carol (Mrs. Crachit). With past roles ranging from dancing chickens to showgirls, Colleen is delighted to add "singing fork" to the mix!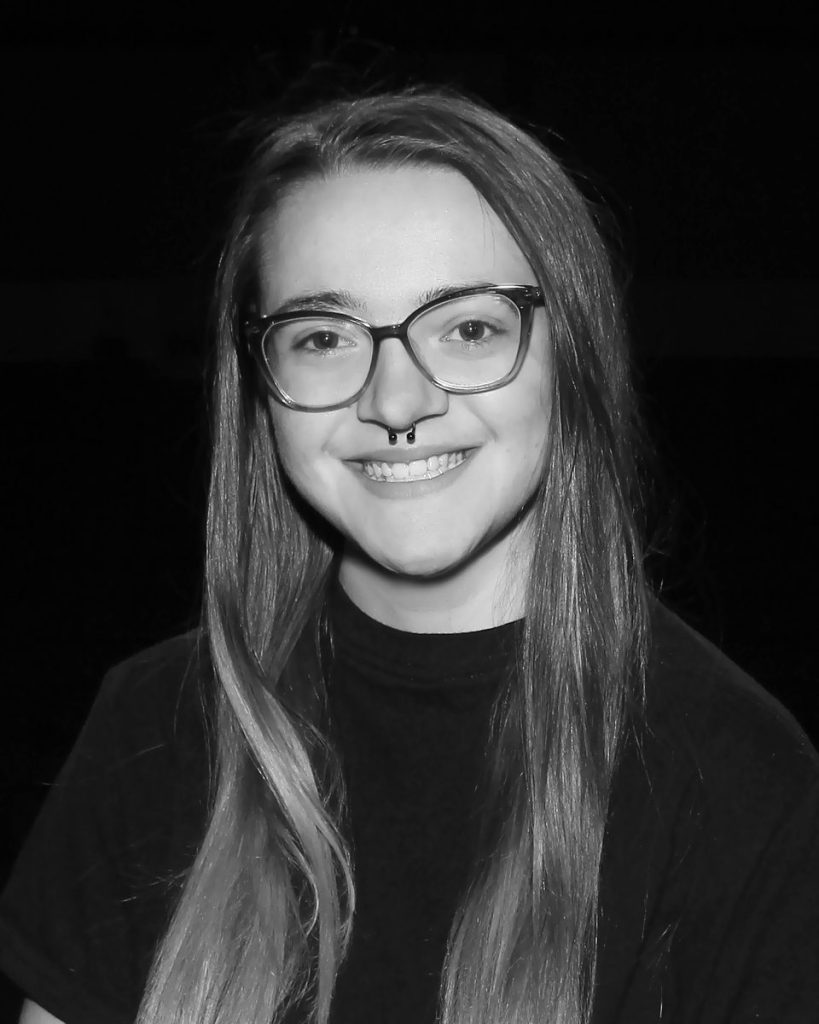 Andie McGuire – Hat seller, Cream, Wolf
Andie is 17, in grade 12 at OSDSS, and absolutely thrilled to be in the Roxy's production of Beauty and the Beast. Andie was vocally trained by Tara Mackenzie for 5 years and you may have seen her in a Choir that Rocks concert or Matilda Jr as Bruce Bogtrotter. Andie is so proud of this show and the entire cast. They all took her under their wing whether it was needing drives to rehearsal or pointers about acting, the cast was there for her. She's so excited for you to see the show and she hopes you love it! This is for you great grandpa.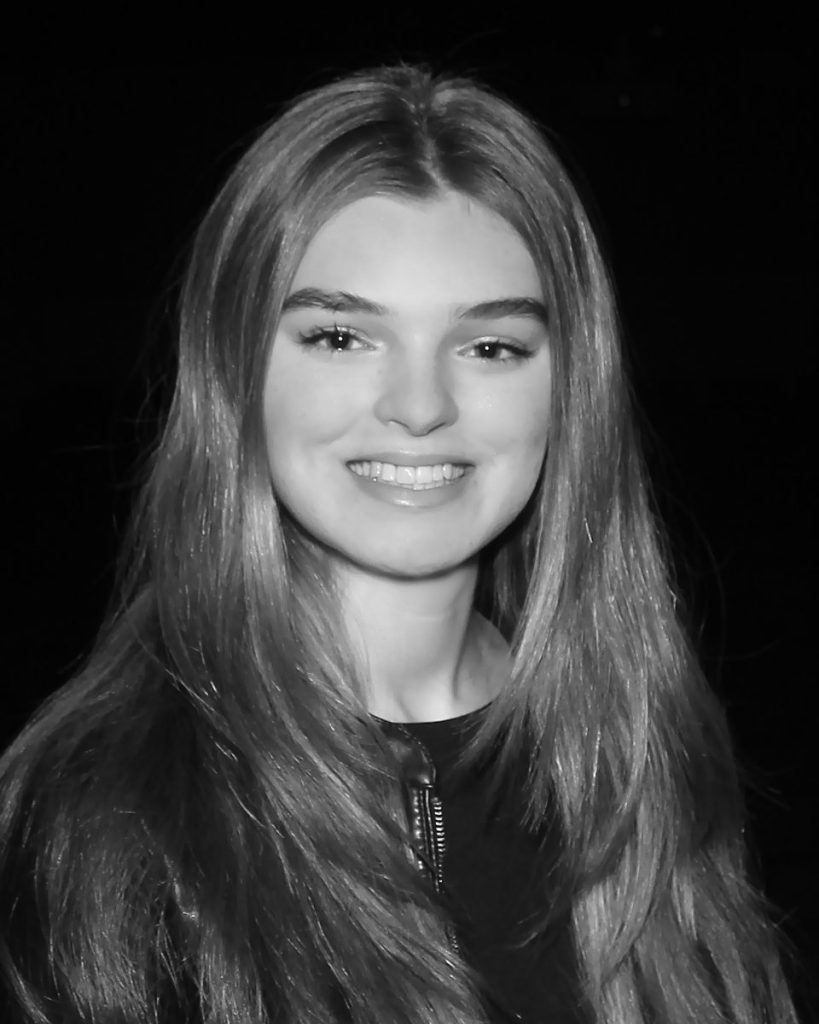 Georgia Rutter – Laundry Lady, Fork, Wolf
Georgia is 18 years old playing a role in the ensemble. On stage you will recognize her as the laundry lady, wolf and fork. This is Georgia's second OSLT production. In 2019 she played Sister Mary Roberts in Sister Act. Georgia can't wait to get back on stage with a wonderful cast to share the enchanting production of Beauty and the Beast with the audience. Georgia hopes you will enjoy watching her fork it up on stage!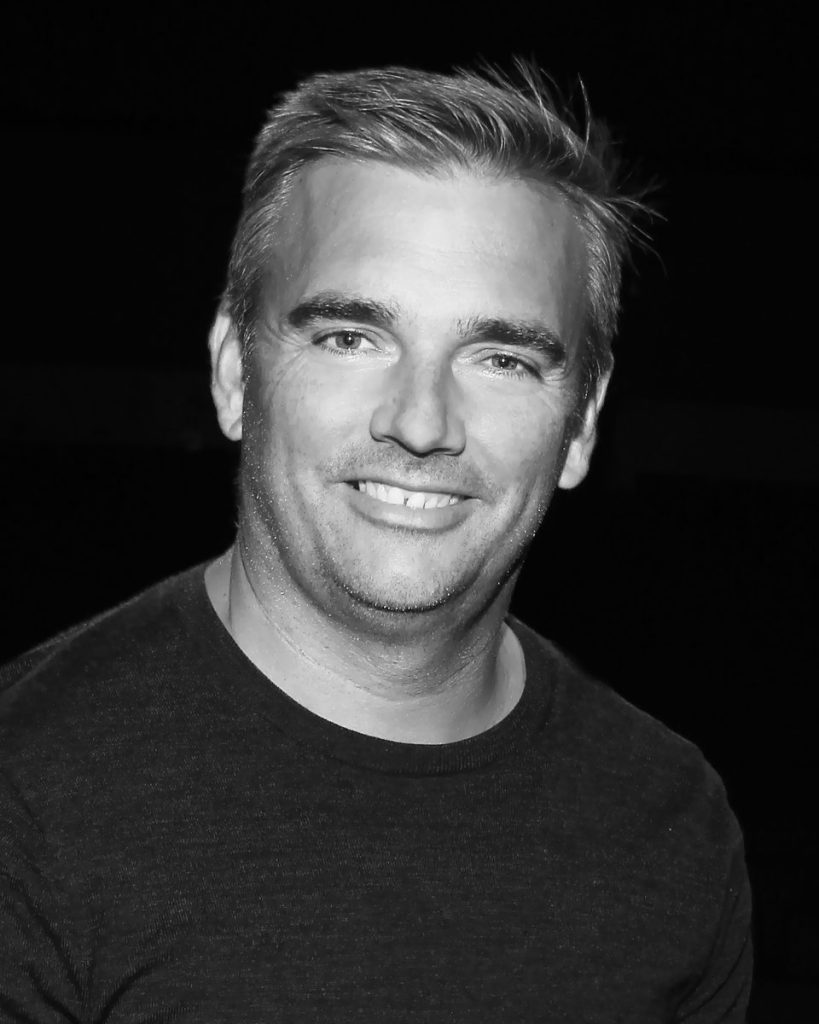 Tim Salmon – Tavern Master, Knife
After several years absence, local Physiotherapist Tim Salmon is thrilled to return to the musical stage in OSLT's production of Beauty and the Beast. When this member of Saugeen Shores acclaimed Acapella Choir is not making music, he is found pursing his other passion, tennis. He wishes to thank his dear wife, Julie, for her ongoing support.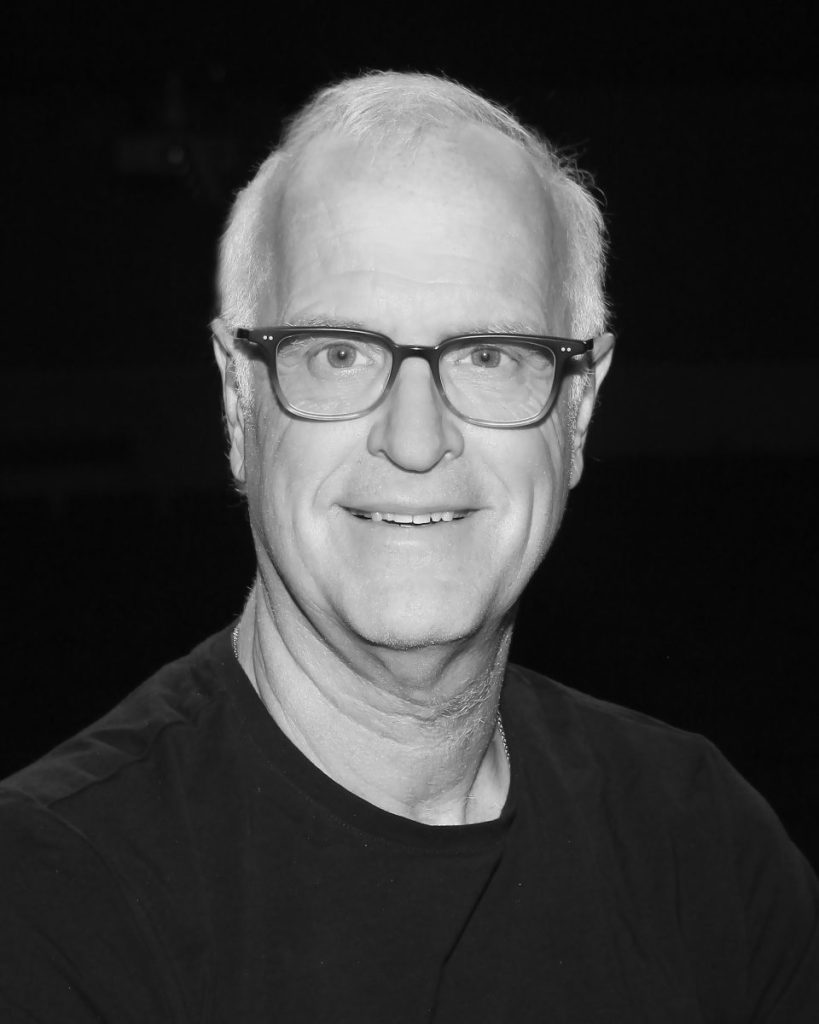 Mike Tettenborn – Bookseller, Knife, Gargoyle
Mike is thrilled to be in OSLT's musical Beauty and the Beast. He was on stage recently in Sister Act, as Wicker in Shorthanded, and previously in The Lost Tire Gang, The Miracle Worker, White Christmas, and To Kill a Mockingbird. Mike is on the OSLT board and works behind the scenes with lighting and sound. Mike is also a graduate of the Stratford Festival's Her Majesty's Players and has performed with Theatre Georgian Bay. Many thanks to Lacey for giving him this opportunity to sing and dance.
CREW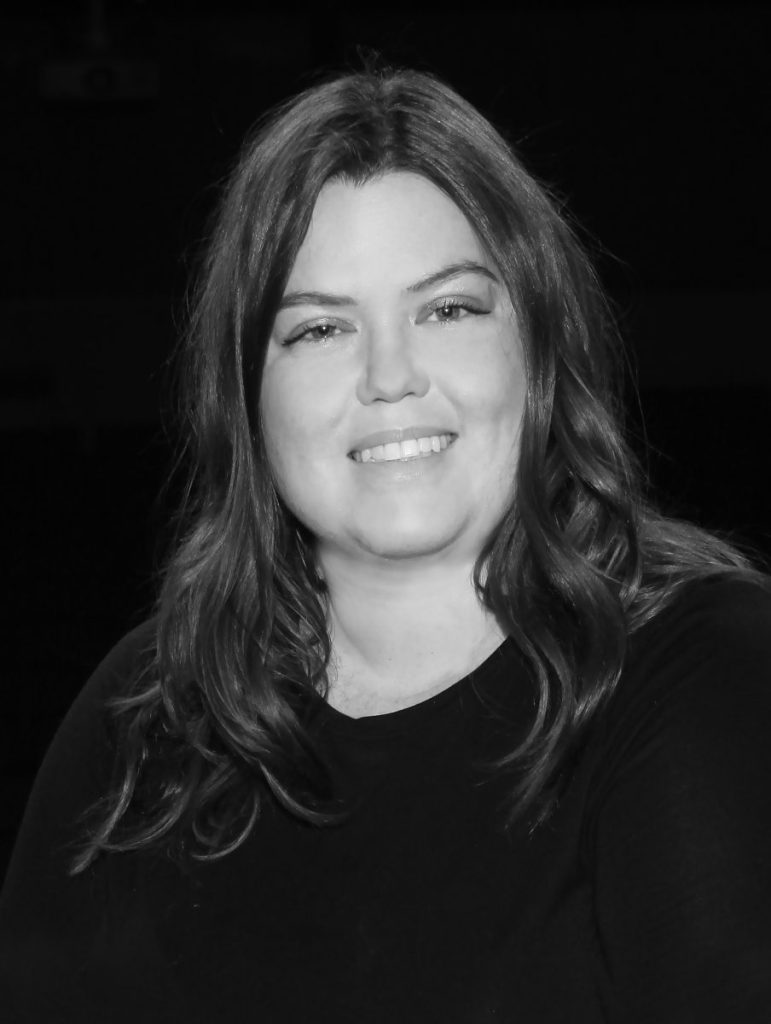 Director – Lacey Mooney
Lacey is thrilled to be directing her first ever Owen Sound Little Theatre show! Lacey is currently the Young Company Program Coordinator for the Roxy Theatre, and directed Matilda Jr with 30 local youth last May. She is known most for her performances on the stage, including OSLT productions such as Miracle Worker, Spamalot and Sister Act. She would like to send all of her appreciation and admiration to the entire cast and crew for their trust, hard work and dedication. A special thank you to her "beauty" husband, James, and three little cat "beasts" for their love and support.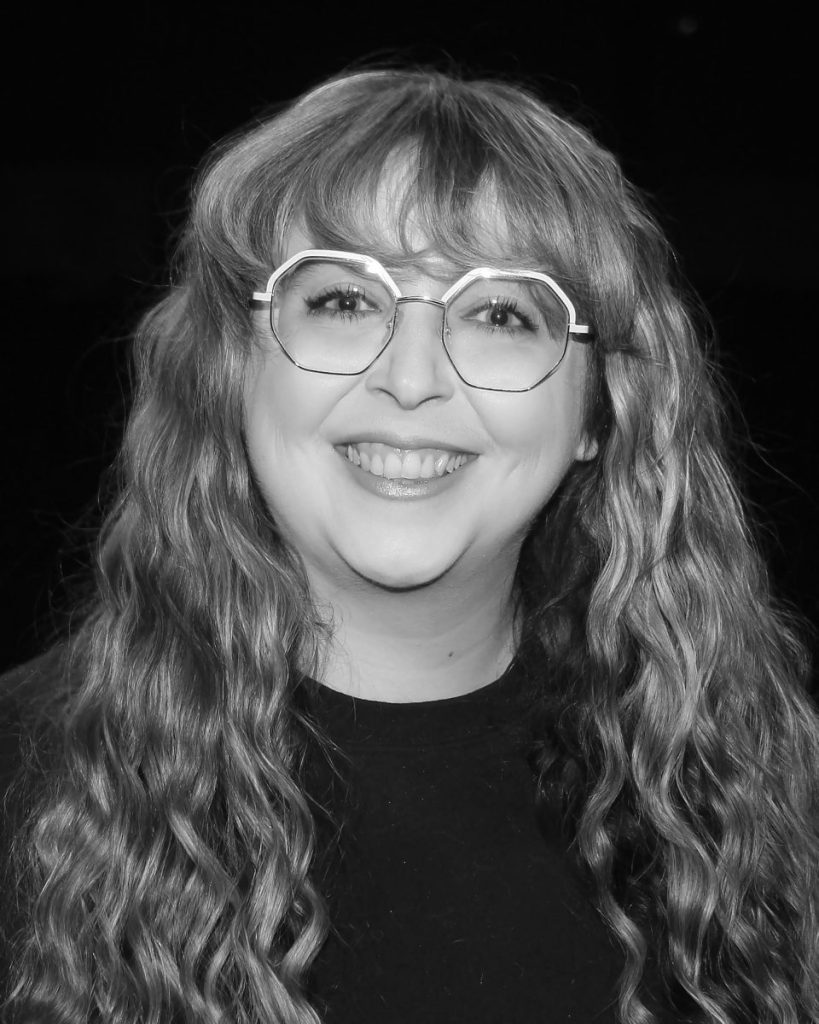 Musical Director, Sound Designer/Operator – Emma McConachie-Anderson
This is Emma's 4th production with the OSLT, her first in a backstage role. She was musical director for Moonstar Theatre's production of Seussical Jr in 2018. Emma is excited to have this opportunity to work with such a wonderful cast and crew and step behind the scenes for a change. She would like to thank Paula and Lacey for being a wonderful team on this crazy adventure and to her parents for their constant support! Please enjoy the show!
Emma would like to dedicate every performance to Melissa Monk, who was an amazing presence at the Roxy and missed every day.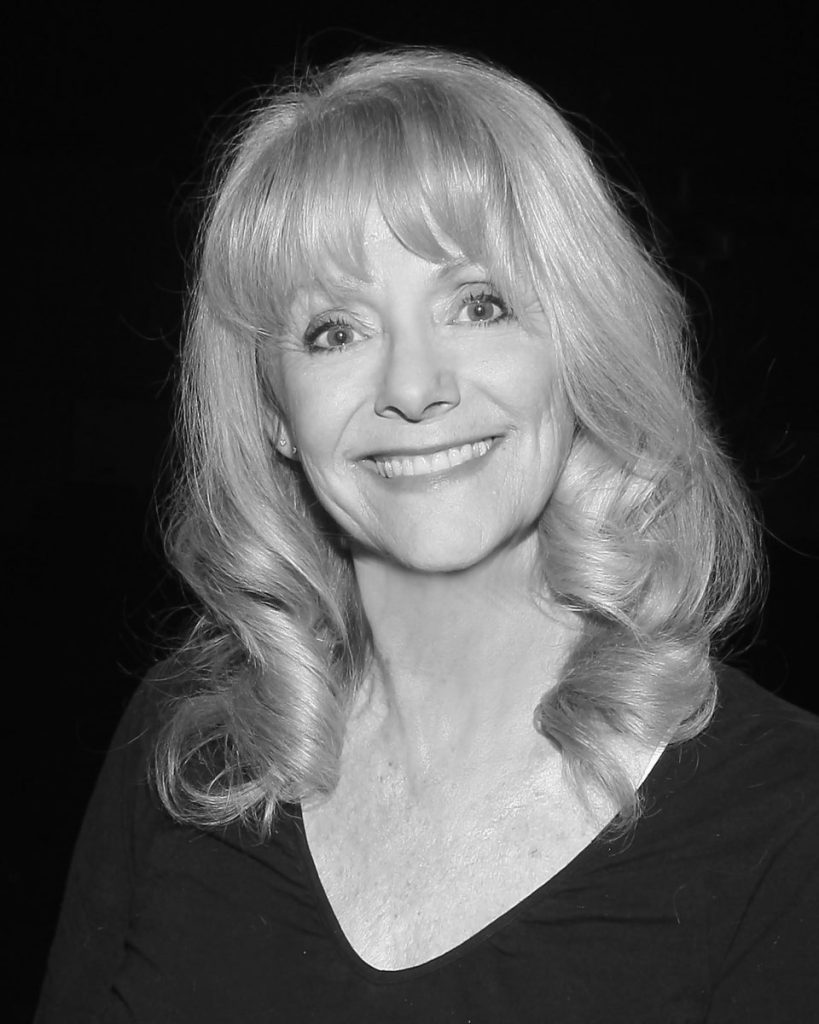 Choreographer – Paula Mercer
After a 5 year hiatus, Paula is excited to be back in the theatre choreographing this amazing musical. She welcomes all our new performers as well as the return of our veterans. Special congratulations to Lacey and Emma as director and musical director of Beauty and the Beast. It has truly been a pleasure working with you. Over the past 20 years, Paula's choreography has been seen in over a dozen musicals including Spamalot, Anything Goes, Fiddler on the Roof and The Sound of Music. She has most recently performed in Dirty Rotten Scoundrels, The Producers, Hello Dolly, Carousel and The Drowsey Chaperone. Special thanks to Kathleen Jerome, Assistant to the Choreographer, for her invaluable assistance with the cast as they learned and rehearsed the choreography in this show.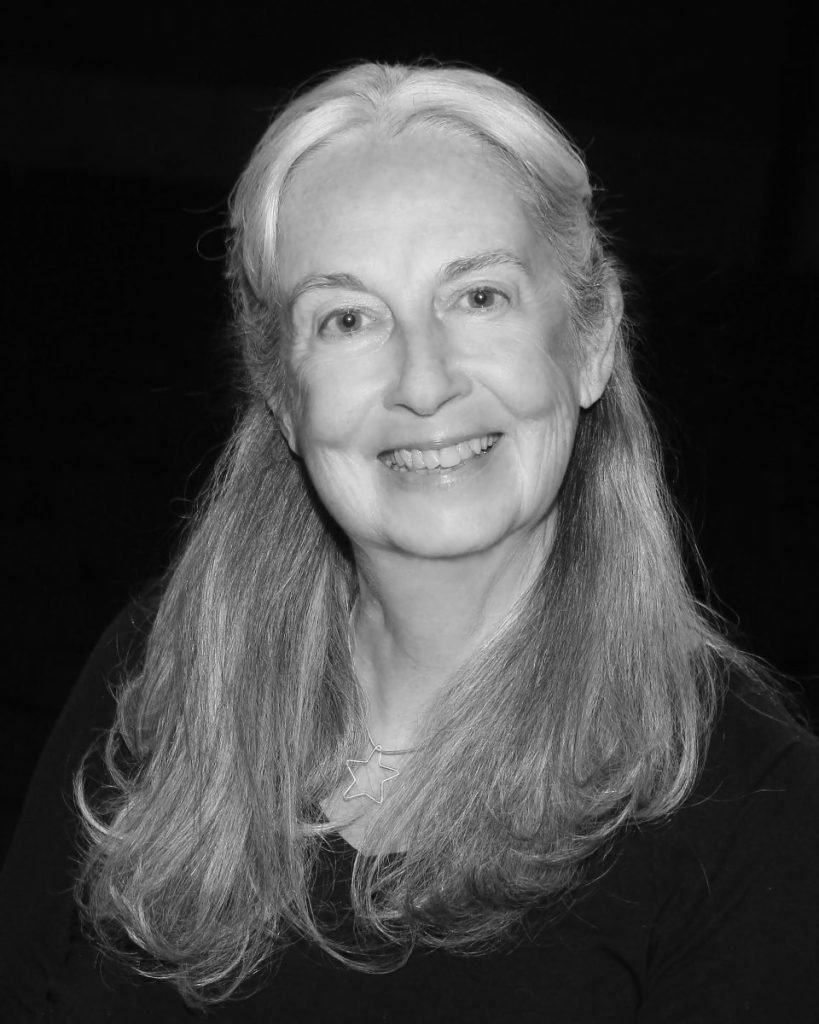 Producer – Fiona McConachie-Anderson
In Fiona's 10 years as a volunteer member of the OSLT she has clocked in at 16 productions including 18 Wheels, To Kill a Mockingbird and Beauty and the Beast. She sincerely thanks cast and crew, Gord, Emma, Elaine and mentor Cathie Locke. Fiona welcomes you to the Roxy Theatre and hopes that you will enjoy our presentation, and become a member of the OSLT.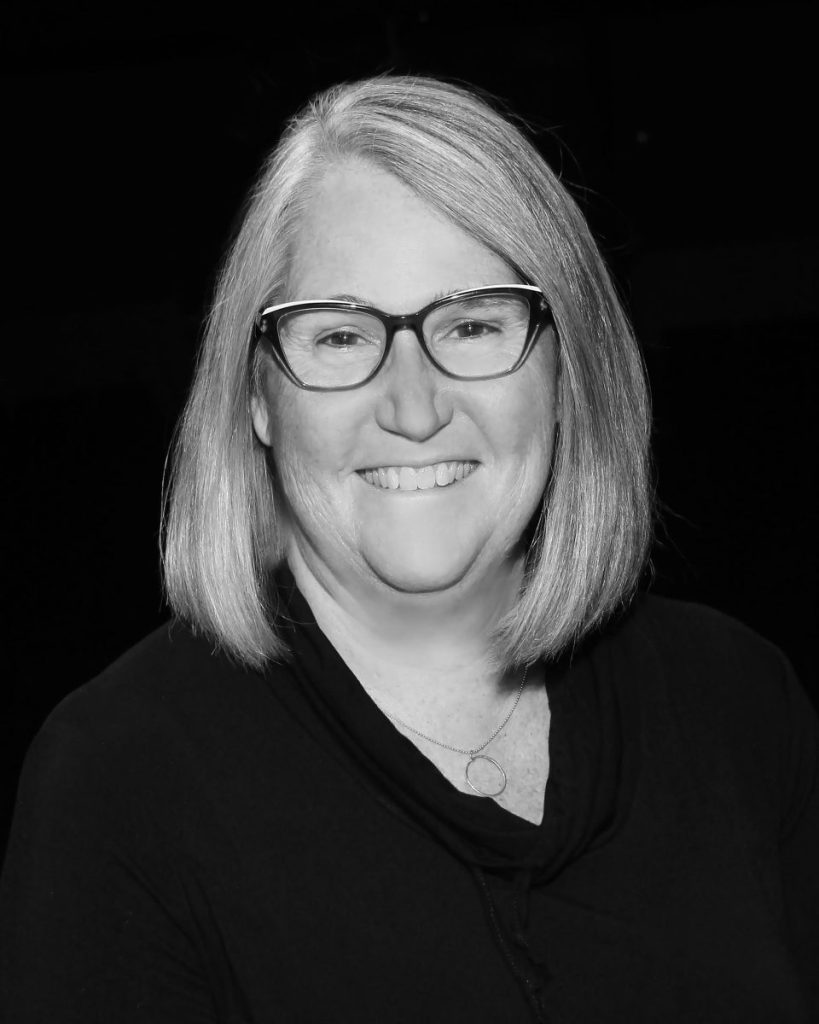 Stage Manager – Sandy Lemaitre
Involved in many OSLT productions, on stage and off, most recently Sister Act, West Moon and the Roxy Young Company's Matilda Jr, Sandra is thrilled to be working as stage manager with yet another amazingly talented and hardworking cast and crew. Heartfelt thanks go out to everyone who has supported Beauty and the Beast, most especially her diligent stage managing compadre and good friend, Fiona Smith.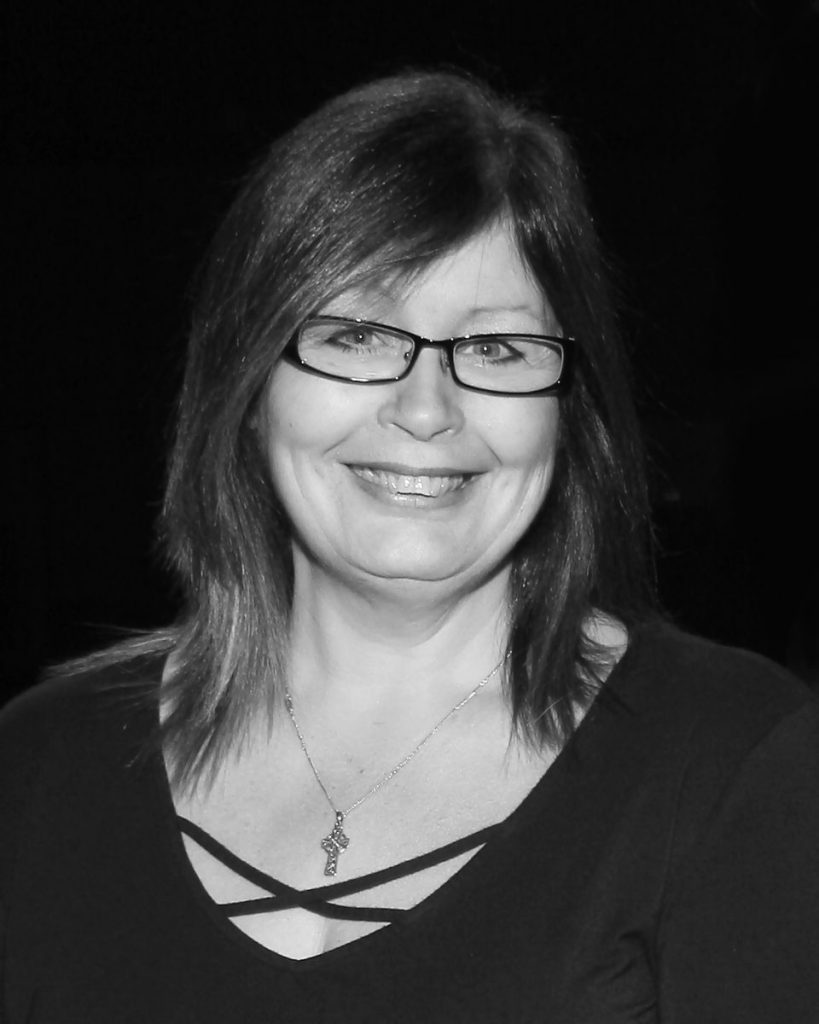 Assistant Stage Manager – Fiona Smith
Fiona loves performing in OSLT musicals and is delighted this time to be backstage cueing such an amazing cast and crew. She feels particularly privileged to get her Jamie (Cogsworth) out on stage in a timely manner. Since the songs in Disney's Beauty and the Beast are very recognizable, Fiona can't help but encourage everyone in the audience to (quietly) sing along.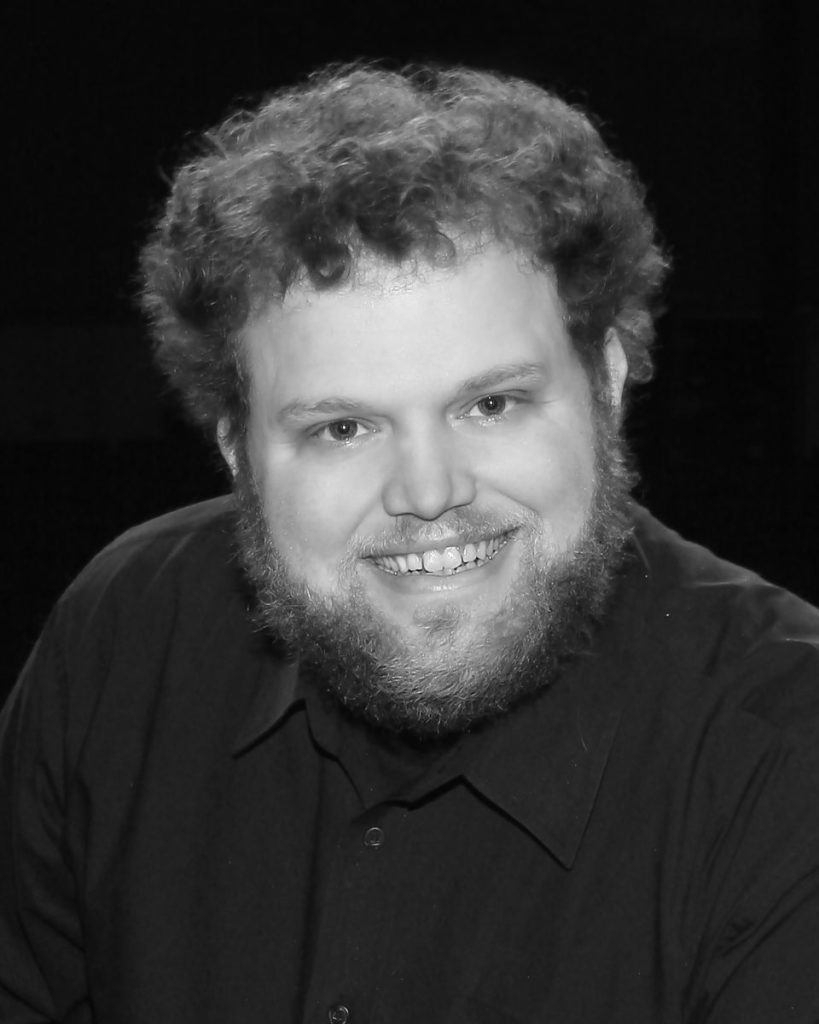 Assistant Stage Manager – Michael Johnston
Michael has enjoyed working with this wonderful cast and crew of Beauty and the Beast and looks forward to continued involvement as a volunteer with the OSLT.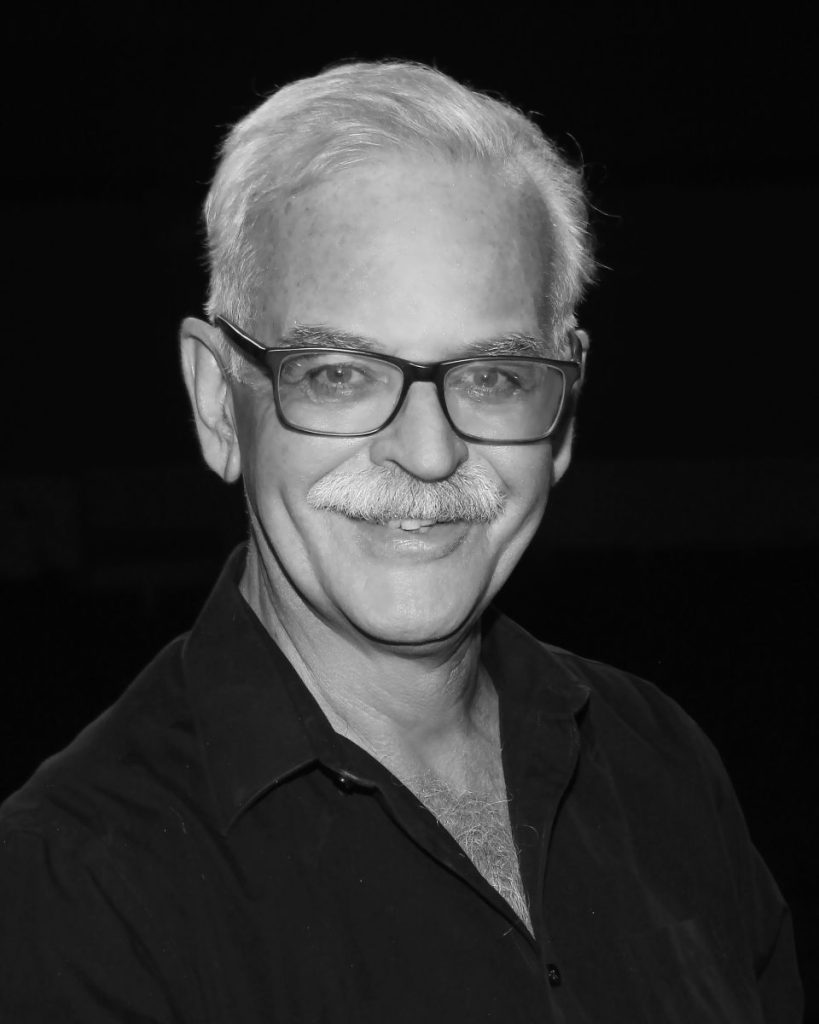 Lead Set Designer, Lead Set Builder – Paul Nicholson
Paul worked on his first show in Sault St Marie in the late 1970s. Since then, he has designed, built and/or crewed for over 45 productions, most recently at the OSLT – Noises Off, West Moon and Beauty and the Beast. Big, beautiful sets and their consequent problem solving (please don't mention a certain table saw) are definitely Paul's passions. He would like to thank his partner Terry and the Set Building Team: Paul, Jack, Michael, Dave, Peter, Dan, Bill, Jamie and Jed for their hard work and dedication to the team.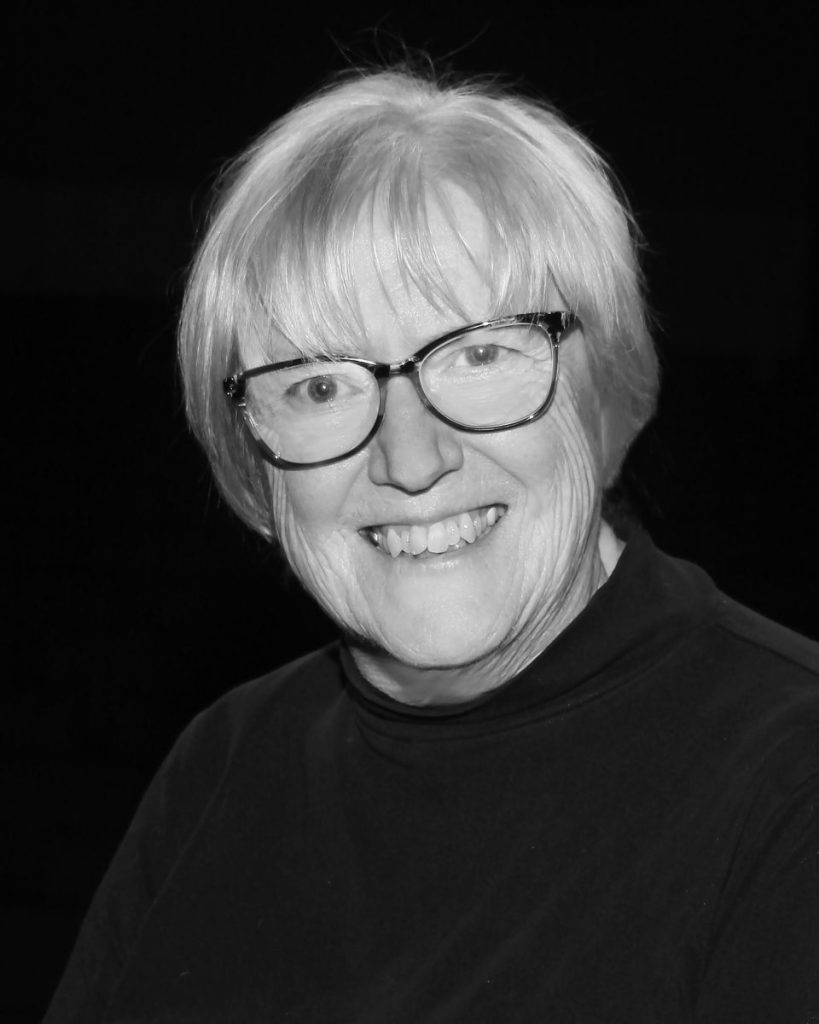 Wardrobe Designer, Wardrobe Team Lead – Catherine Tilley
Catherine, a longtime member of the OSLT, always enjoys working on a production and over the years she has pretty much had a go at everything, from acting to hunting for props in the basement, to running the lighting board in the booth, to working in wardrobe at the very top of the building, which is where she has been for this show. You last saw her on stage in West Moon, Whose Life is it Anyway and Spamalot. She wishes to thank a fabulously talented cast and crew for allowing her to be part of this and a special thank you to my amazing team (in alphabetical order: Martha Tettenborn, Anne Thompson, and Val Underwood). Couldn't have done it without you! And of course, the audience for coming out to see the Beauty show! Enjoy!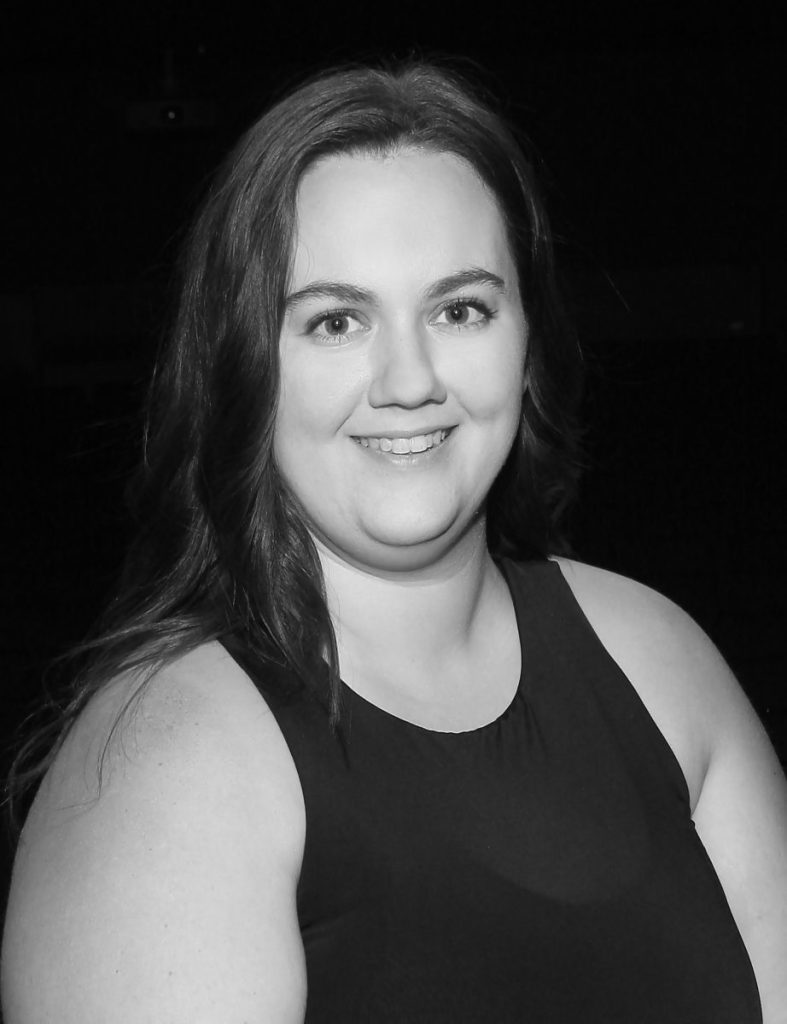 Properties Designer, Properties Team Lead – Katherine Ruck
Kat was introduced to the stage through dance and music with year-end performances. She has always loved being creative with arts and crafts in her down time. Kat's first show with the OSLT was The 25th Annual Putnam County Spelling Bee, which she enjoyed so much that she could not say no to Beauty and the Beast. Her favourite song from the play is "Gaston" and it is now her go to work out song for heavy lift days. Kat hopes that you enjoy the show just as much as she has enjoyed creating the props. Special thanks to props assistant, Alison Moran.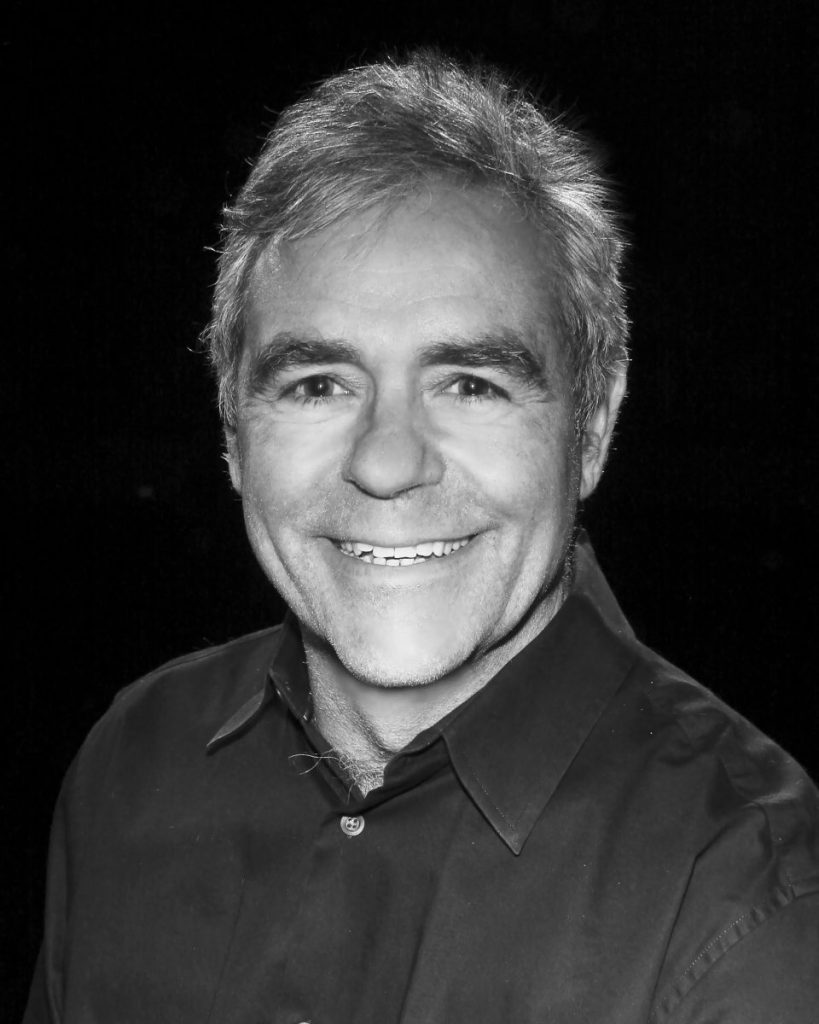 Technical Props/Special Effects Team – Martin Cooper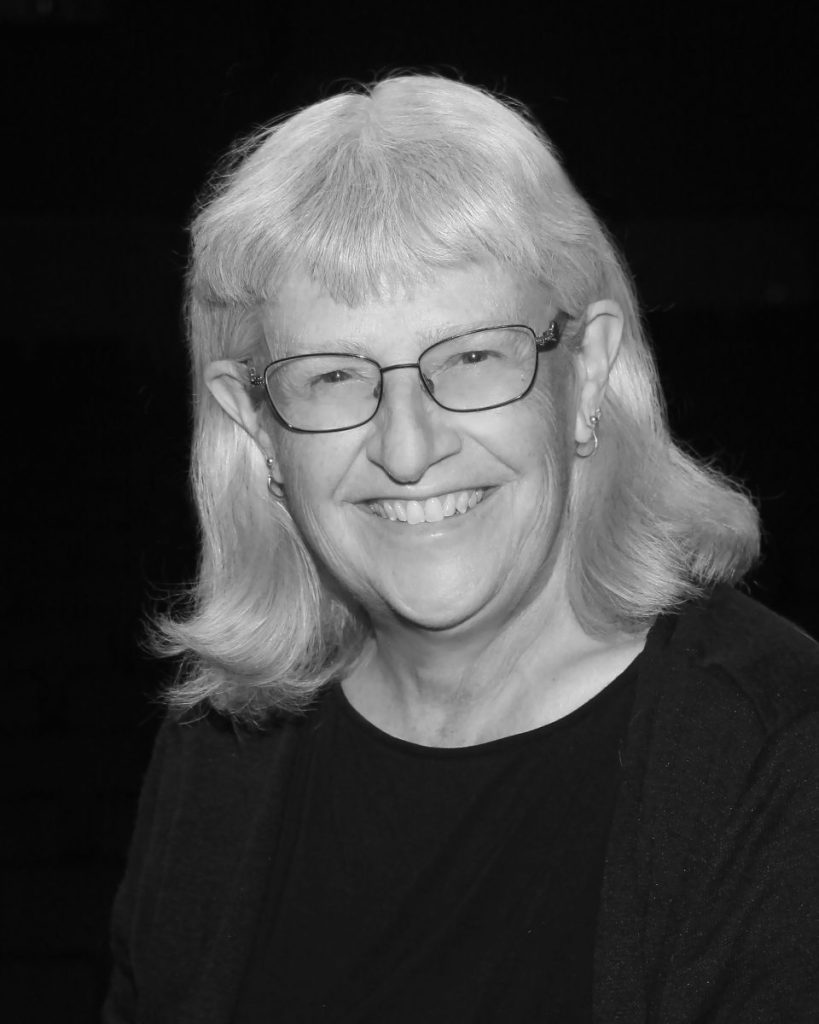 Lead Scenic Painter – Terry Burns
Terry is a writer and artist who has performed numerous roles, both on and off-stage, in the hundred or so theatre productions she has been involved in over fifty years. She has worked primarily as a scenic painter in recent years, with a couple of forays into performance (The Lost Tire Gang, Sister Act). Terry wishes to send a special thank you out to Beauty and the Beast's talented and keen paint team – Joanne, Lynn, Maureen, Val, Andrea, Ann, Karen, Darlene, Janet, Carol and Heather.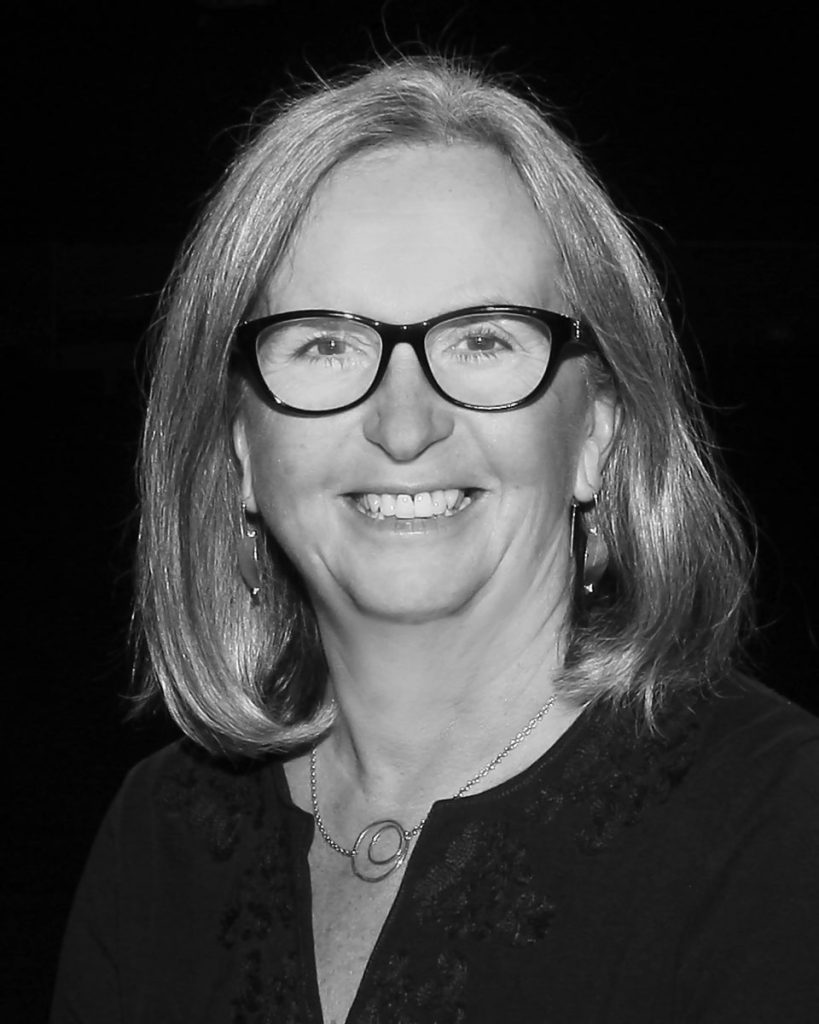 Lighting Designer/Operator, Lighting Team Lead, Directing Mentor – Kathleen Cassidy
A longtime OSLT member, Kathleen has acted, directed, and designed lighting for many shows over the last 40 years. Most recently, Kathleen directed West Moon and Spamalot, and played a nun onstage in Sister Act. She is excited to design lighting for Beauty and the Beast using some of OSLT's brand new lighting technology. Thanks to her lighting team: Bill Murphy, Sheila Spurr, John Flynn, Yvonne Korince, Thomas Paloheimo, Mark Vigneux, Carol Reid and David Beisel. Special thanks to Hailey Daigle.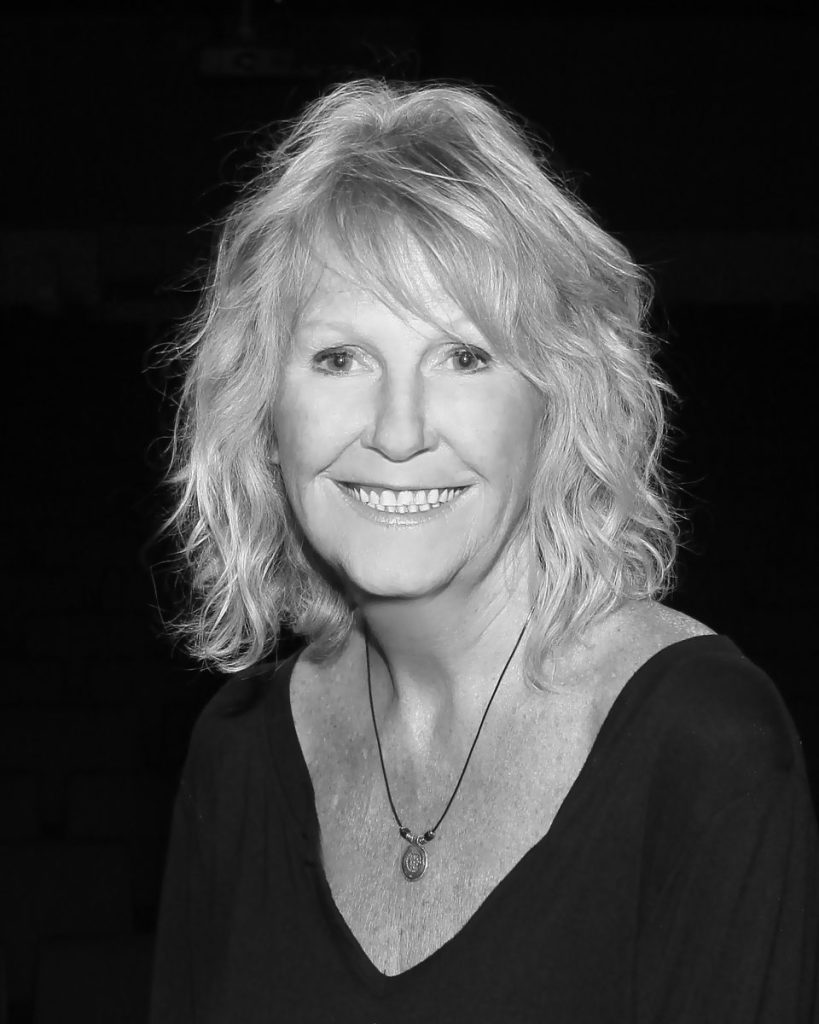 Hair Designer, Lead Hair Stylist – Kasey Williams
Kasey has been working her magic with hair and wigs for several years. She has designed creations for many OSLT shows, most recently: Spamalot, Noises Off, The 25th Annual Putnam County Spelling Bee, Sister Act, West Moon, and Matilda. Beauty and the Beast provides ample opportunities for Kasey to make the cast look fabulous. She thanks her team, Mary, Carrie, Val and Katt, for their hard work, creativity, and dedication.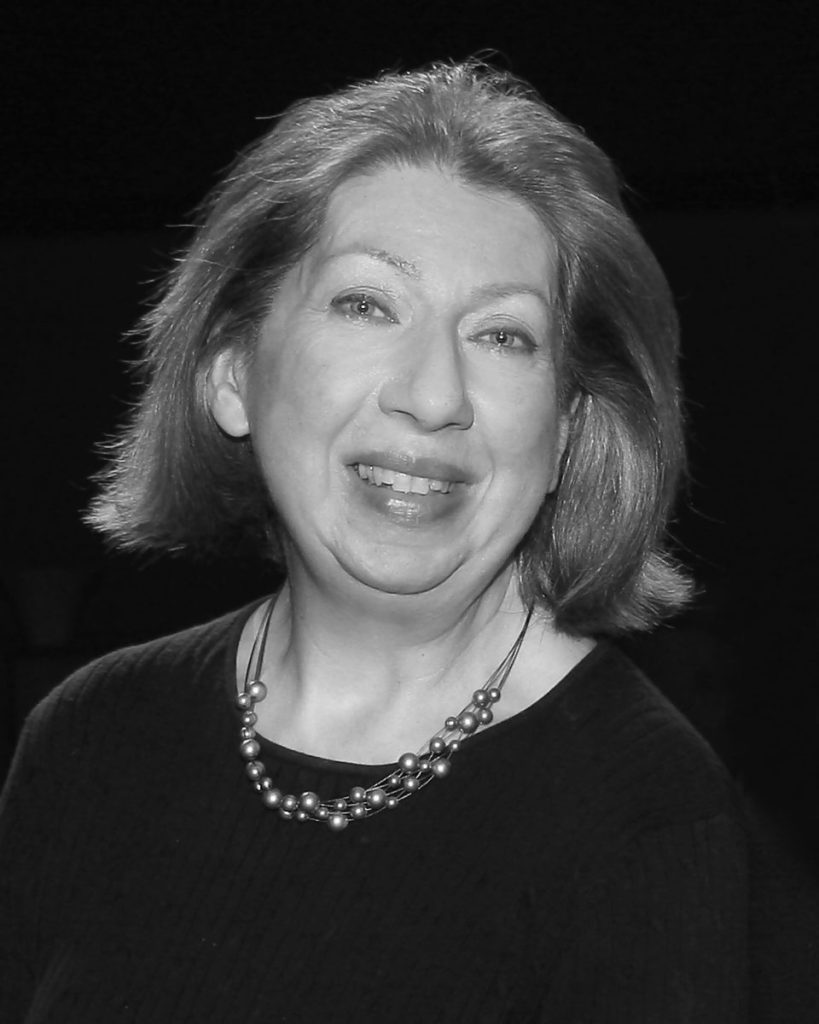 Makeup Designer, Makeup Team Lead – Wendy Smart
Most of the time, Wendy helps actors to look beautiful or handsome. Although she is a gentle soul, and not particularly bloodthirsty, she has been known to inflict cuts, scrapes, bruises, black eyes and has even knocked out teeth and slit a throat. Oh, what fun! She has also created animal faces, fantasy characters and even turned an actor into a likeness of his own great uncle. Wendy credits Marian Masters and Larry Henry for introducing her to the art of makeup.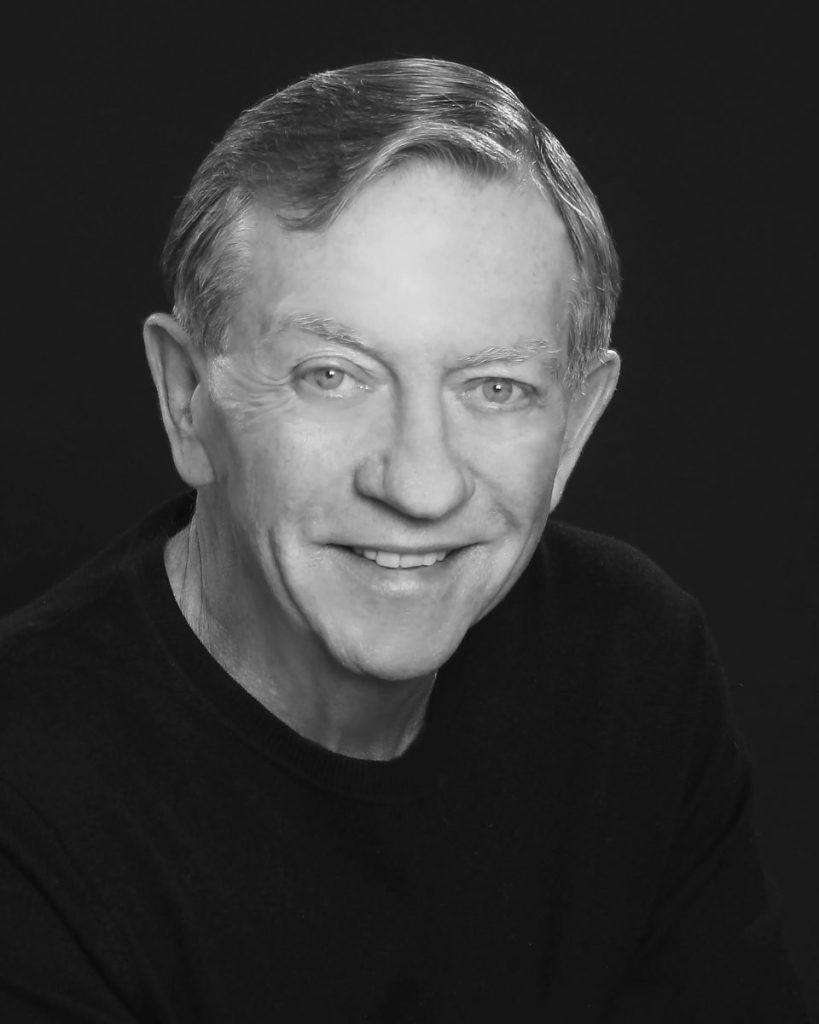 Headshot Photography – John Prettie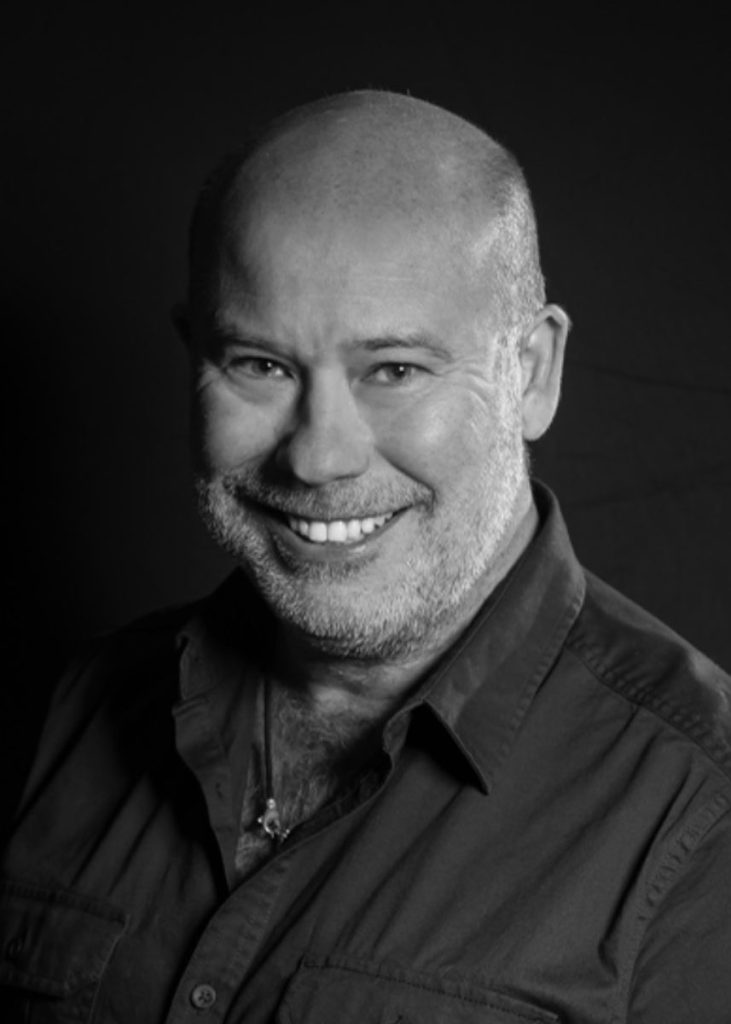 Promotional Photography – John White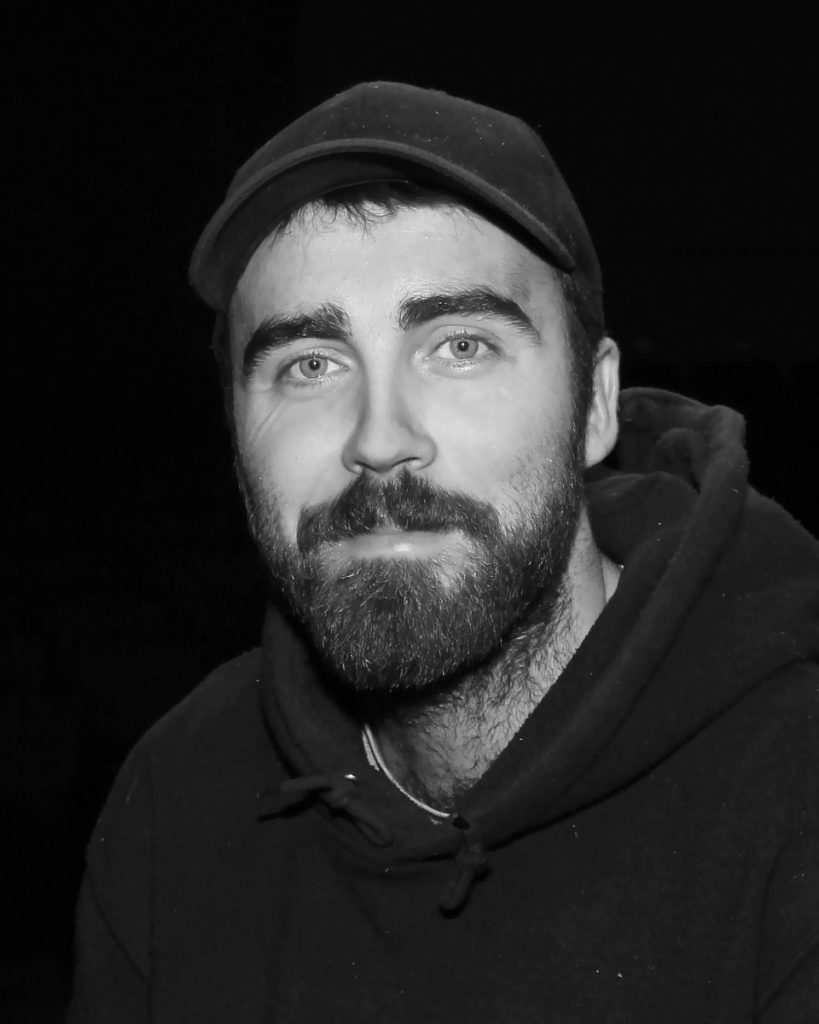 Not Pictured:
Assistant Stage Manager (Runner) – Stephanie Bumstead
Stephanie is pleased to lend her support backstage as the "runner" ASM.
Makeup Team – Susan Snell
Susan was born into a family with very deep roots in theatre. Her parents, Ruth and Norman Broomfield, were among the finest to grace the stages of OSLT. Preferring to be behind the scenes rather than onstage herself, Susan creates all sorts of faces. Beautiful and handsome, young and old, and everything in between. Her friendly and kind nature and good humour helps to keep nervous actors calm and adds to the camaraderie in the makeup room.
Mask Designer, Makeup Team – Michelle Merizzi
Michelle has been a professional makeup artist for 30 years, and has worked with many of the top photographers and directors in Canada. She is thrilled to be a member of the Owen Sound Little Theatre and part of the Beauty and the Beast team. In this show, Michelle has designed and created a very special mask for the Beast.
Technical Director – Gary Byers
Beauty and the Beast Production Teams: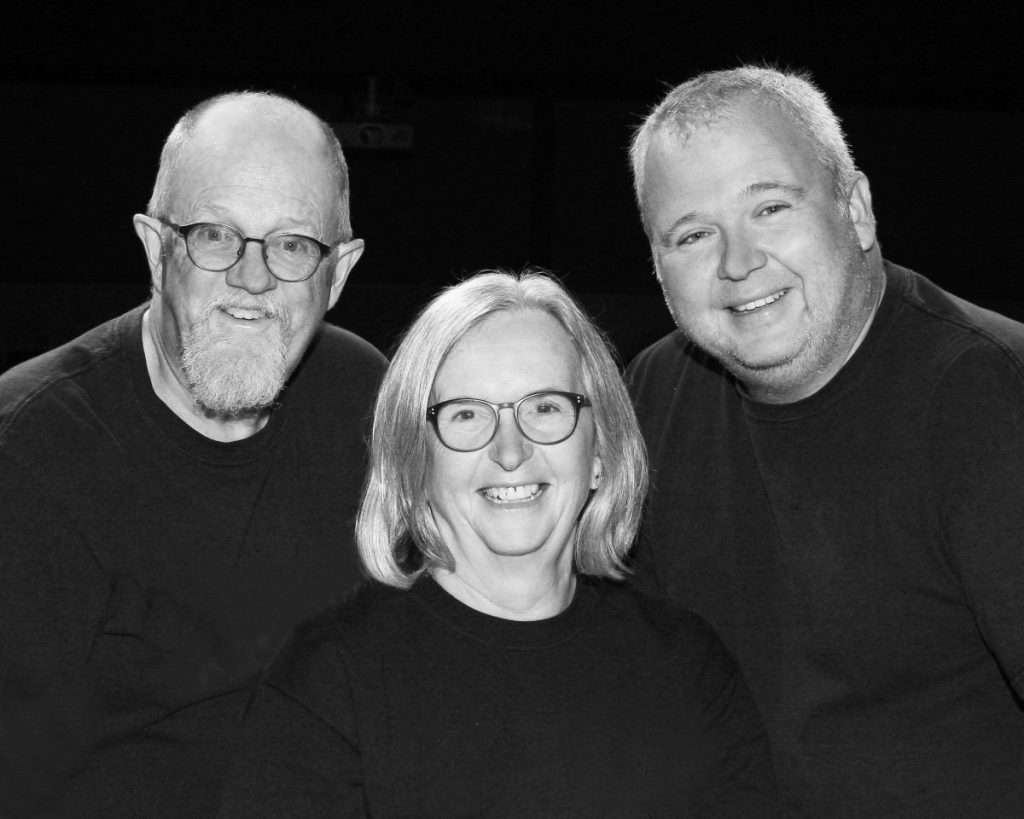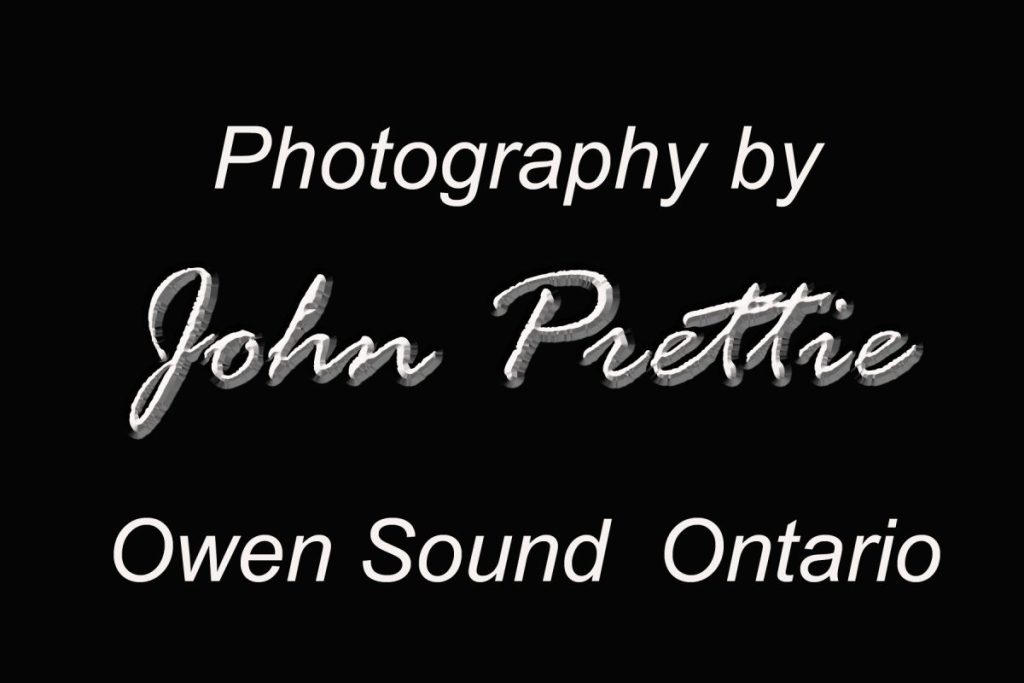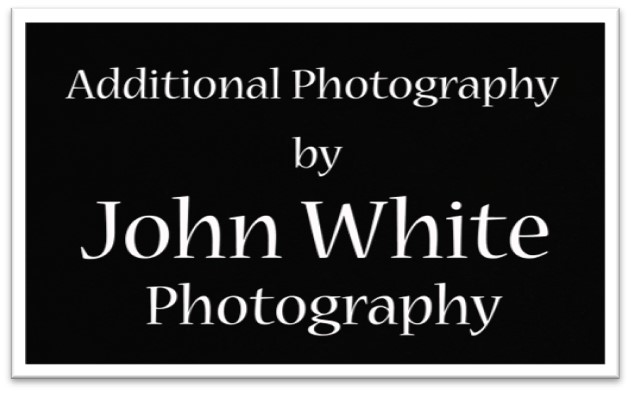 Thank you to our Production Sponsors!