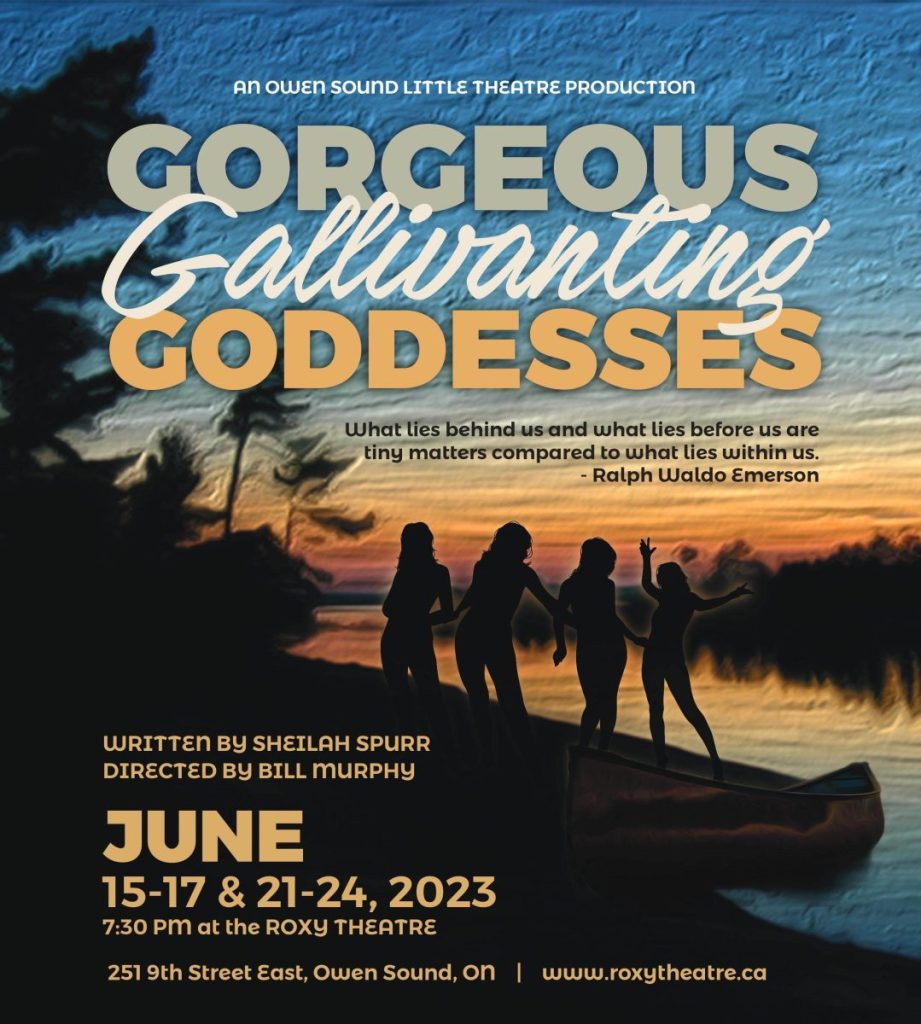 Audition Dates: Due to weather an extra audition date has been added on February 7th.
Directed by: Bill Murphy
Play by: Sheilah Spurr
This witty comedy follows four close female friends who have gone on a wilderness canoe trip in northern Ontario. This three-act play takes place at the same wilderness campsite at three different decades. The canoe trip is an adjustment for the women as they are removed from modern amenities, comforts, and the distractions and crises that their regular lives bring to them. For each woman, this is a thought provoking journey into the self and their relationships with each other as they come face to face with their true selves.
Click HERE for full Synopsis
Sign Up for Auditions
Click HERE to sign up for your preferred audition slot. Walk-ins also welcome.
Click HERE to download the Audition Form. Feel free to fill out and bring to your audition. Paper copies will be available at auditions.
Audition Materials
Character Descriptions
All characters are in their mid twenties in Act 1, mid thirties in Act 2, early forties in Act 3.
Click HERE for all character descriptions.
Audition Sides