« Back to Events
This event has passed.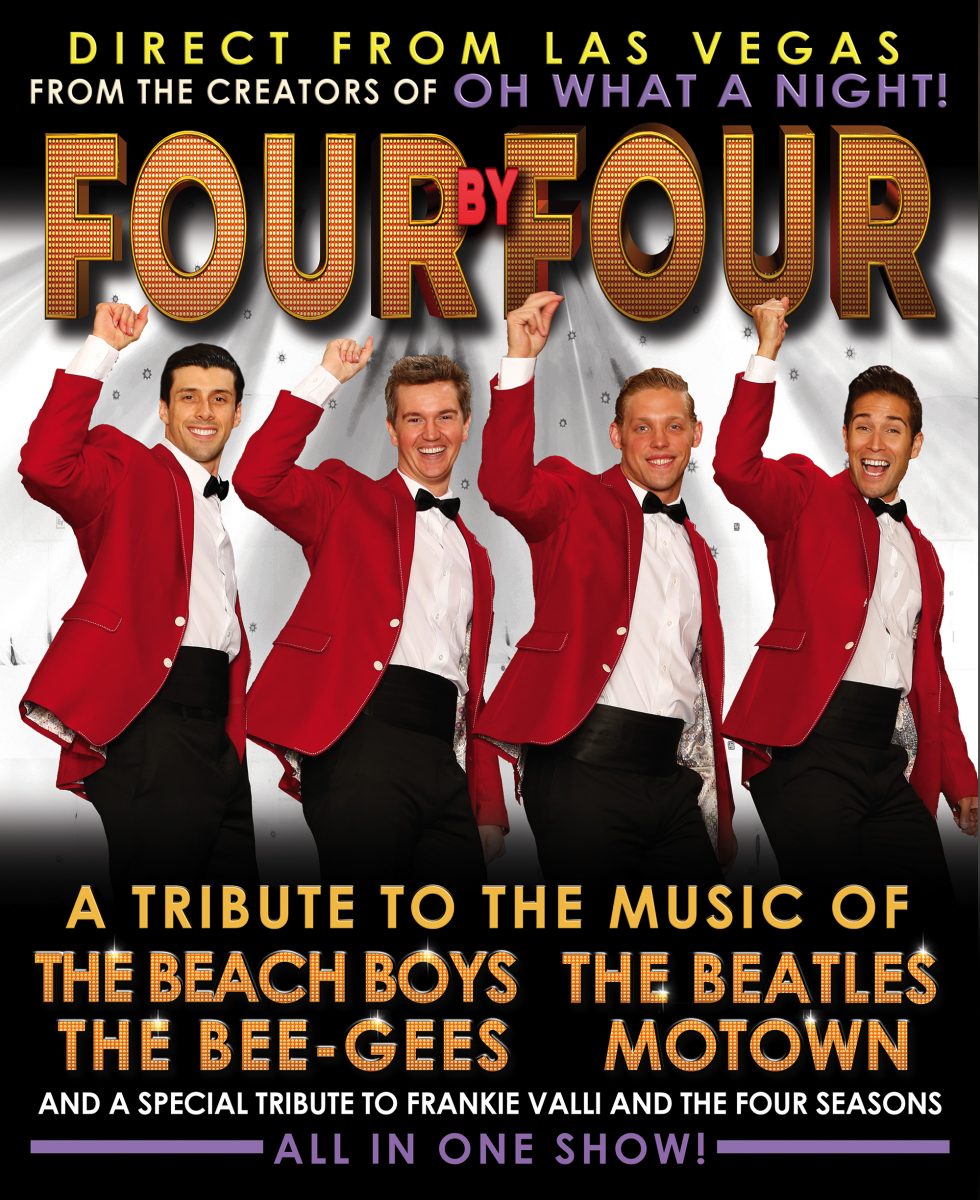 An exciting tribute to the music of:
THE BEACH BOYS
THE BEATLES
THE BEE GEES
MOTOWN
From the creative team that brought you the hit show "OH WHAT A NIGHT!" (a musical tribute to Frankie Valli & The Four Seasons) comes a brand new concept in tribute shows.
This exciting retrospective features a stellar cast of four celebrating in person the music of The Beach Boys, The Beatles, The Bee Gees and Motown. Their performance will feature over fifty legendary songs from these great icons of pop music culture all in one Las Vegas style show – feel good songs like I Want To Hold Your Hand, Twist and Shout, How Deep Is Your Love, Stayin' Alive, Surfin USA, Help Me Rhonda, Please Mister Postman, and Stop! In The Name of Love.
The stars of "Four by Four" sing and dance their way through all of the greatest hits of these pop icons in a fully choreographed production. Informative and often humorous banter ties all of this extraordinary music together for an evening of feel good, raise-the-roof entertainment.
iCal Import
+ Google Calendar